Powell Observatory

10297 West 263rd Street
Louisburg, Kansas 66053
(913) 438-3825 (9AM - 7PM)

Open to the public on the 1st & 3rd
Saturdays from May through October
$8 adults $5 ages 5-11
Program begins at dusk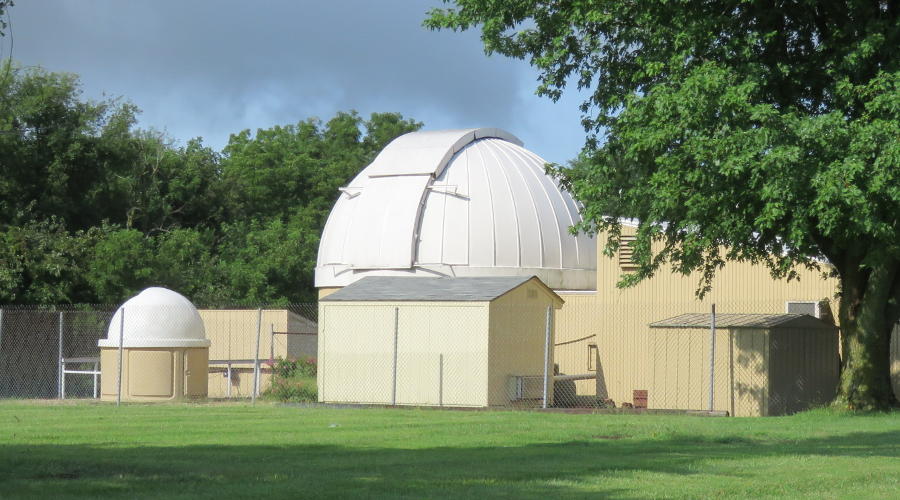 Powell Observatory - Louisburg, Kansas
Powell Observatory, north of Louisburg, Kansas was built in 1984 and expanded in 2002 by members of the Kansas City Astronomical Society.
Every Saturday night the Powell Observatory have a program for the public. Topics include: Third Rock From The Sun, The Solar System, The Big Bang, It Came From Outer Space, Introduction to Astronomy, Giant Planets, and The Summer Skies. The weekend that these photos were taken, the program was about the Moon, conducted by Walt Robinson, who co-wrote the Occultation Observer's Handbook.
The Powell Observatory program concludes with a chance to look through the 30" telescope in the dome. It was focused on Jupiter with 4 of its moons.
Powell Observatory's 16" telescope will also be set up for your use, and often there are other telescopes set up by members of the Kansas City Astronomical Society. They will show you planets, stars & galaxies; and love to answer questions about space and telescopes.
Plan to stay at least an hour and a half, but if you are really interested, you might be at Powell Observatory until the wee hours of the night.
To visit Powell Observatory, take US 69 to Kansas Highway 68 in Louisburg, Kansas. Go east several blocks and turn left on Broadway (there is a Casey's on the corner). Go north 1 mile to 271st Street where Broadway ends. Don't go over 25 mph on Broadway (I got a ticket). Turn left on 271st, crossing back under US 69, then right on Jingo Road following the Powell Observatory signs.
Lake Afton Observatory in Goddard, Kansas (just southwest of Wichita) offers programs on Friday and Saturday evenings year around.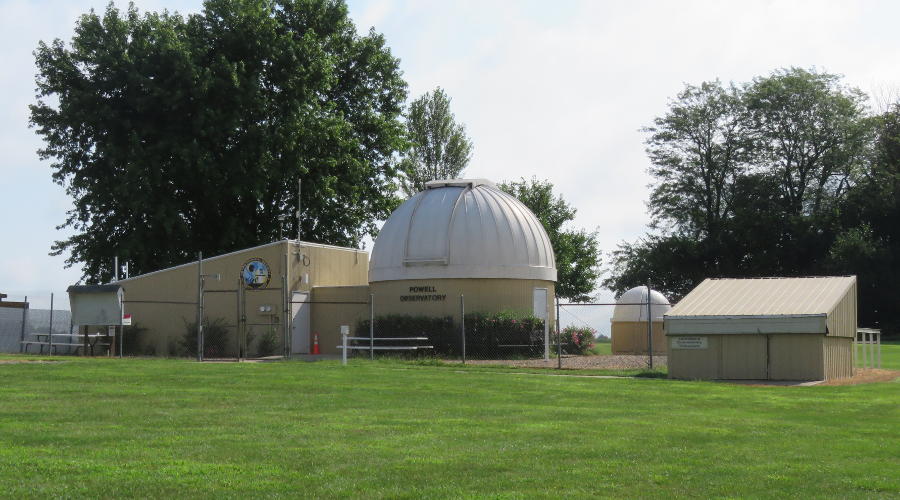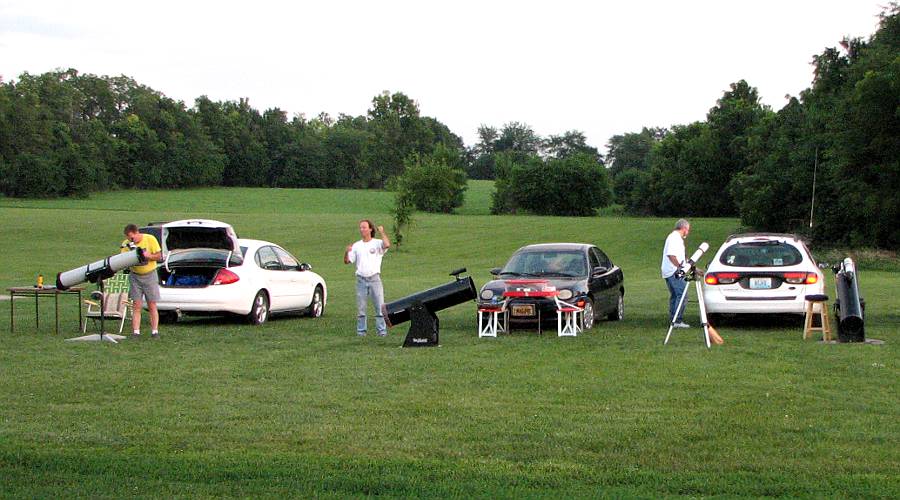 Members of the Kansas City Astronomical Society setting up telescopes at dusk/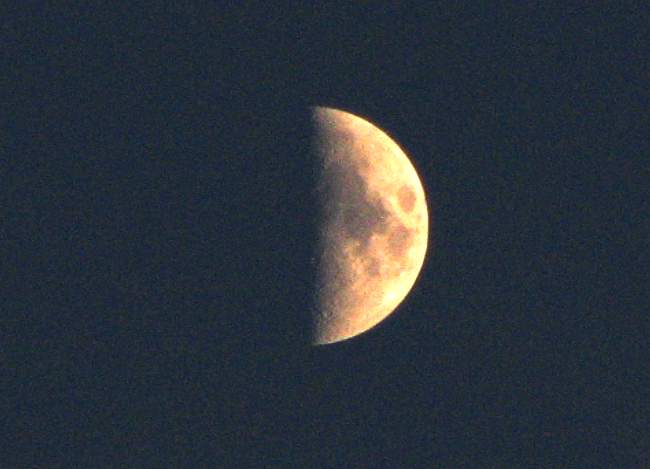 Freehand photo of the Moon taken outside Powell Observatory with Canon S3 on July 21, 2007

Computerized hand built 30" reflecting telescope.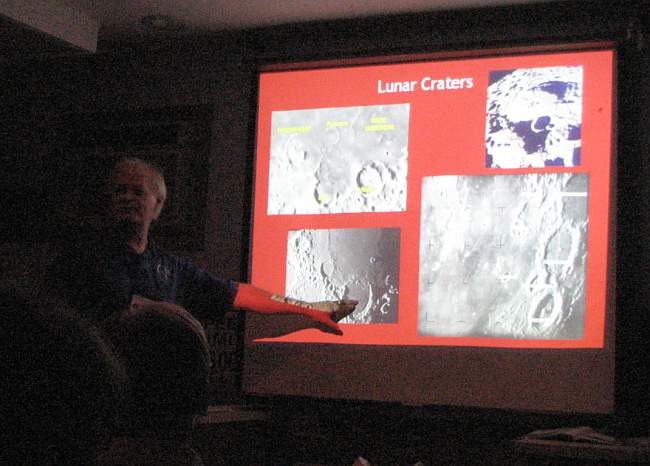 Walt "Bob" Robinson talking about Our Amazing Moon.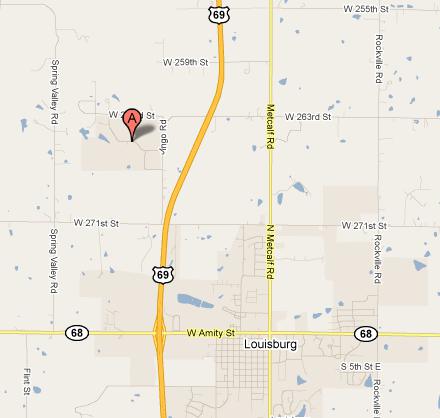 Powell Observatory Map
Powell Astronomical Observatory web site Lake Afton Observatory - Goddard, Kansas
Kansas Attractions Kansas Travel & Tourism Home
copyright 2007-2021 by Keith Stokes