Prairie Lavender Farm

69 Alpine Ridge Lane
Bennington, Kansas 67422

Wednesday through Saturdays 9AM - 12PM
Closing to the public August 1, 2022
10% discount during the last month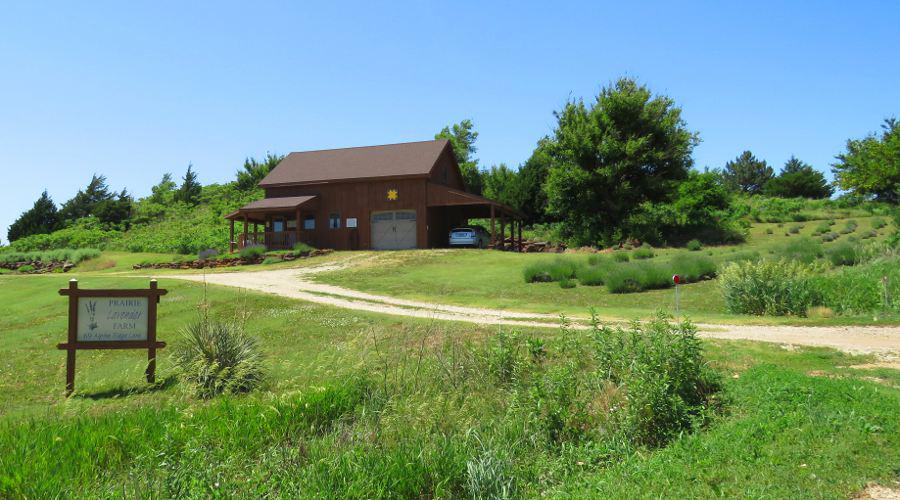 Prairie Lavender Farm - Bennington, Kansas
Prairie Lavender Farm, south of Bennington, Kansas, grows over 4600 lavender plants including twelve varieties of lavender, but growing lavender is becoming more difficult as summers grow more extreme. Although there are more than more than 450 varieties of lavender and many can take hot summers, most of those cannot take Kansas winters.
The gift shop offers a wide range of lavender products including personal care, body care, specialty bath, and lavender plants, fire sticks, dried plants and buds. Culinary products include honey, tea, herbs, culinary lavender, ice cream and chocolate bars containing lavender oil, produced by Cocoa Dolce in Wichita.
Mike and Diane Neustrom started Prairie Lavender Farm in 2002 and often provide a brief tour of the farm to customers. They also provide tips for growing lavender at home. They are retiring August 1, 2022.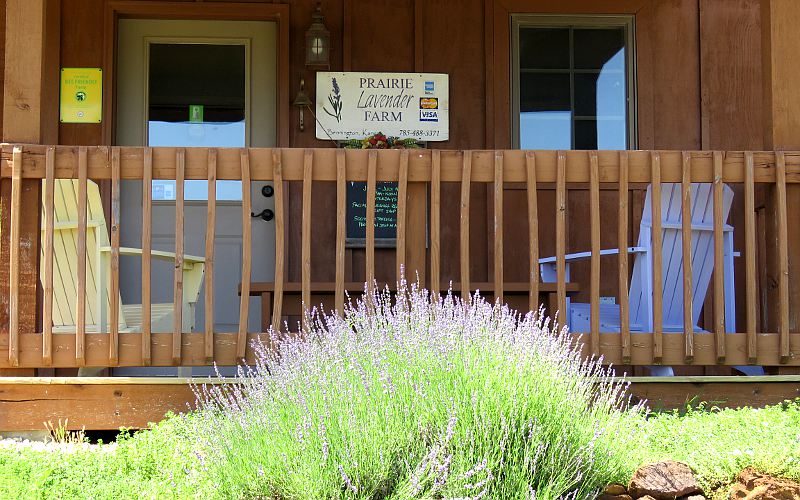 Prairie Lavender Farm Gift Shop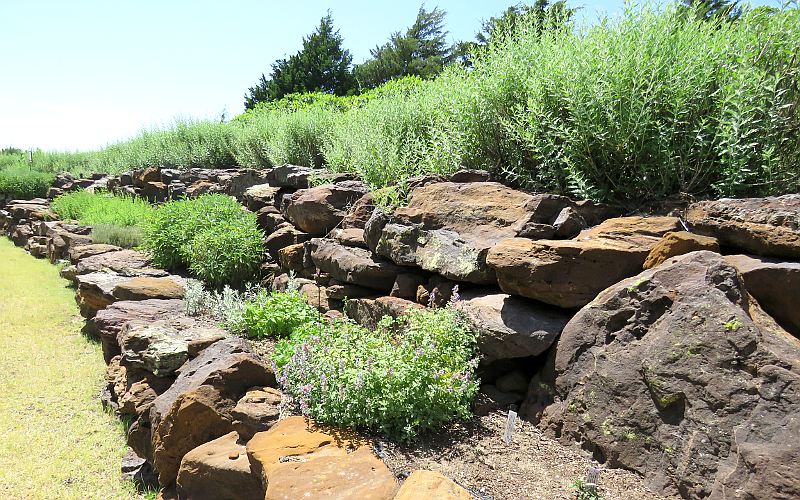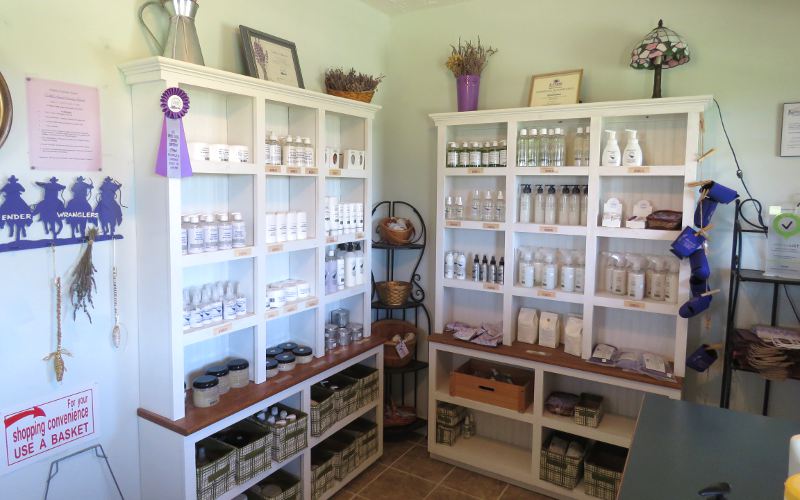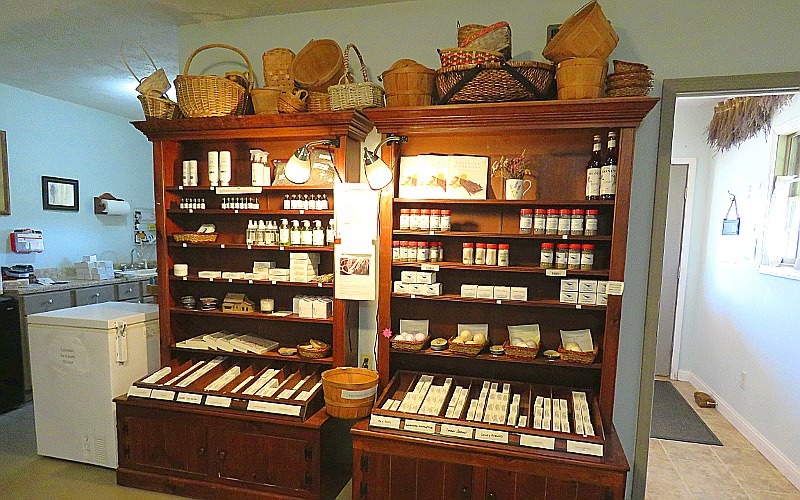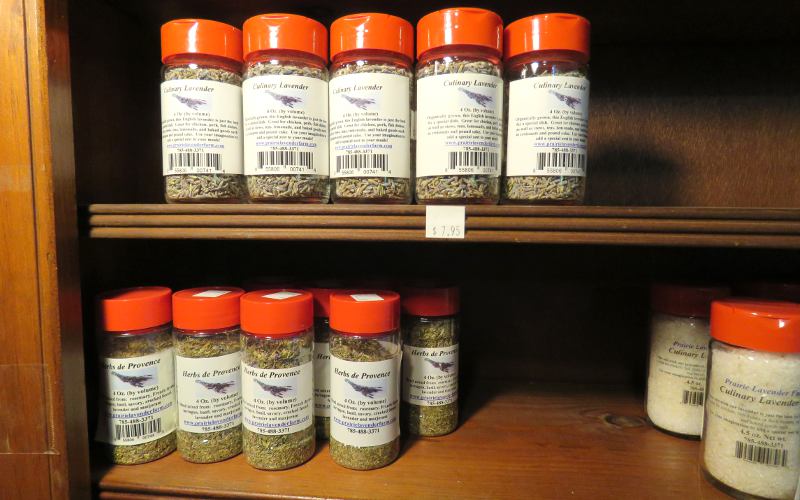 Culinary lavender and spice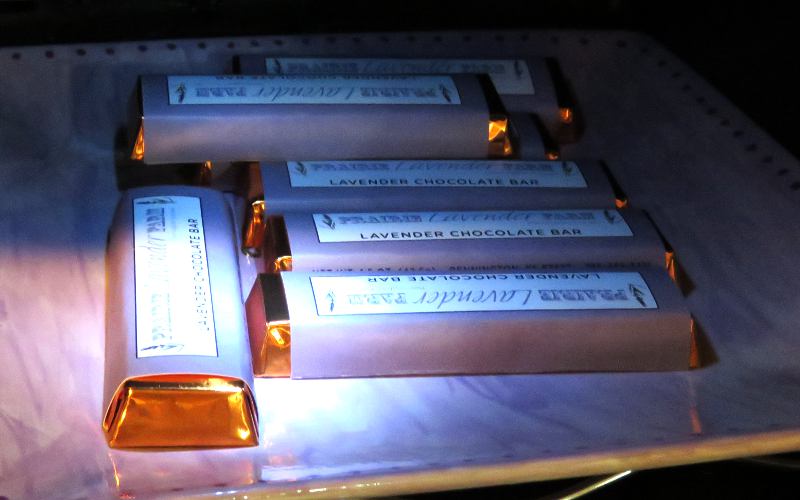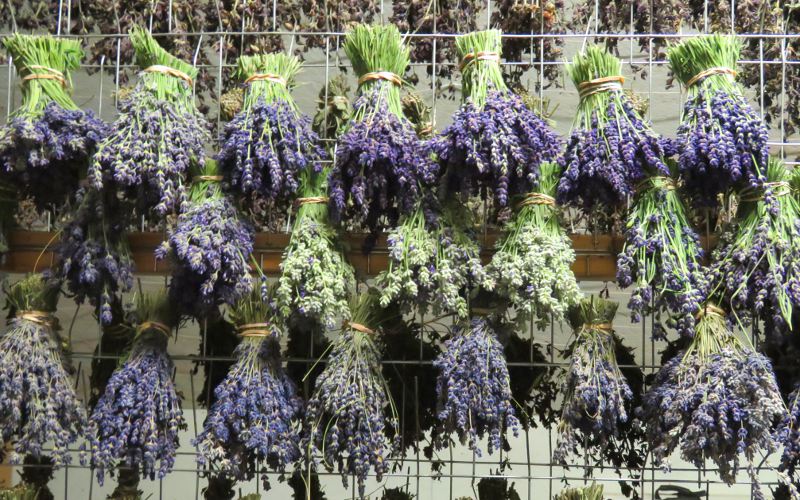 Drying lavender and other herbs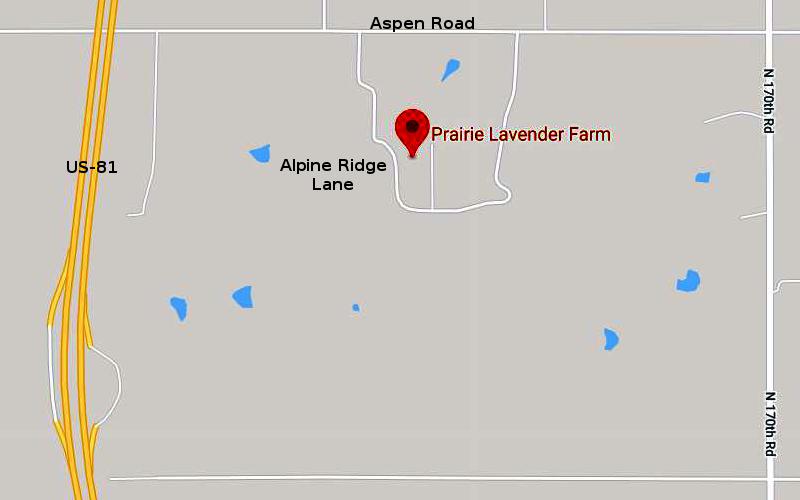 Prairie Lavender Farm Map
Kansas Specialty foods
Kansas Attractions Kansas Travel & Tourism Home
copyright 2020-22 by Keith Stokes