Rheas Museum
Antique Pump Organs

117 North Main Street
Sharon Springs, Kansas 67758

Archive Page Only
Rheas Museum closed permanently in 2018, but a large portion of the collection has moved to the Fort Wallace Museum.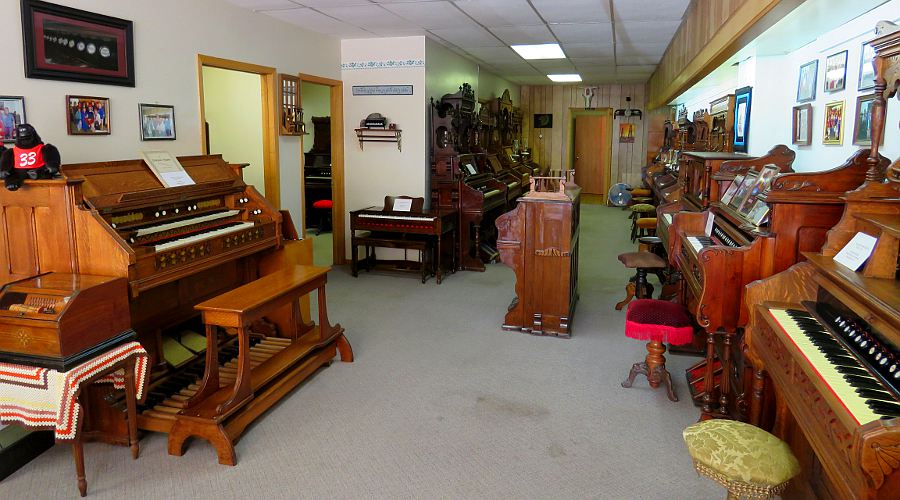 The main gallery of the museum
Archive Page Only: Rheas Museum closed permanently in 2018, but a large portion of the collection has moved to the Fort Wallace Museum in nearby Wallace, Kansas.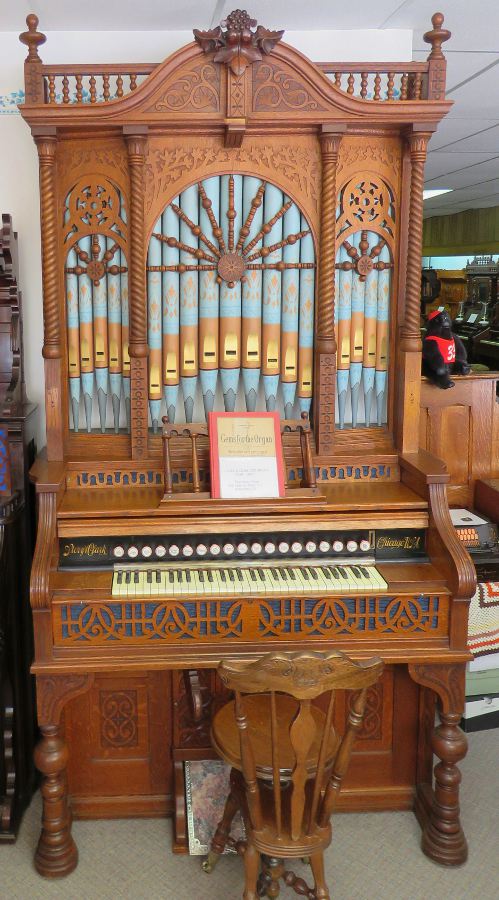 The story of Rheas Antique Pump Organ Museum in Sharon Springs, Kansas began over 50 years ago when Dick Rhea was asked to haul an old pump organ to the dump. Instead of trashing the antique organ, he took it home and learned how to repair it. He purchased additional pump organs for a few dollars to a few hundred dollars each.
In time, Dick and his wife, Bernice, drove tens of thousands of miles, purchasing old pump organs and eventually repairing them. His daughters would test them out when he was through. As the collection grew to 40, 50, 60 or more organs, he ran out of room at home and some were displayed at other locations, such as the Fort Wallace Museum.
Finally, Dick purchased an old pharmacy building on Main Street in Sharon Springs and today more than 40 of his restored organs are on display. All of them are now in working order and each one is labeled with the manufacturer, year, the person whom it was acquired from and the city where it was acquired. For example, the organ in the photo to the right is labeled, "Story & Clark Pipe Organ, Year - 1896, Purchased from Mid America Piano Co., Manhattan, KS."
For a while the Rheas kept the museum open regular hours, but visitors could be far apart. Today the Rhea family makes appointments to meet people at the museum and people passing through town are invited to call and if at all possible, someone will come right down to open the museum and share stories of this 50 some year old passion.
Dick Rhea prefers the upright organs because they tend to be more ornate and more beautiful as pieces of furniture, but the oldest organ is a spinet height Melodeon which was manufactured in Buffalo, New York in 1848. It actually predates the pump organ, in that it produces the notes by drawing air in through suction. It has a single pump peddle.
He was once asked how many pieces were in an old organ so he counted parts in the one which he restored. There were 1,133 pieces!
All but 2 of the antique pump organs which Dick Rhea has restored were manufactured in the United States. One came from Clinton, Ontario, Canada and one came from London, England.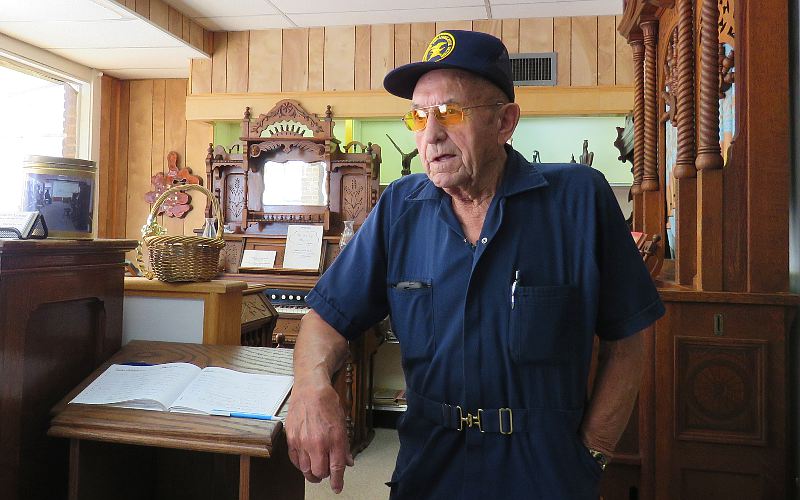 Dick Rhea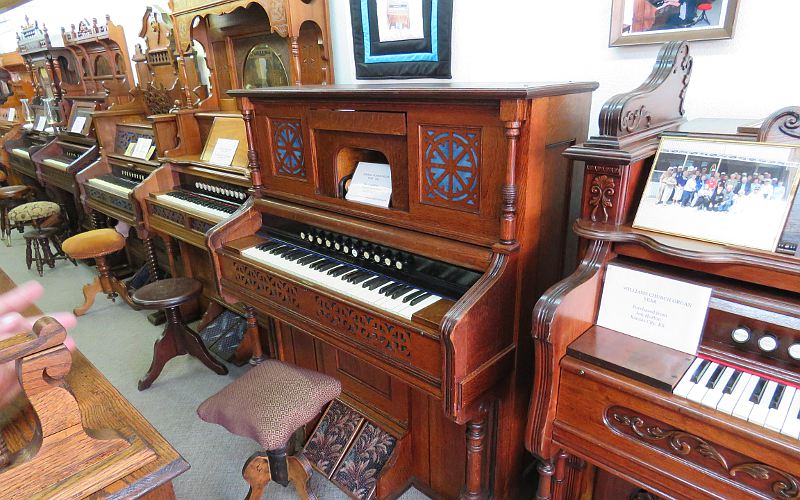 The Kimball Player Organ in the center of this photo was built in 1895. Only 3 of these were built.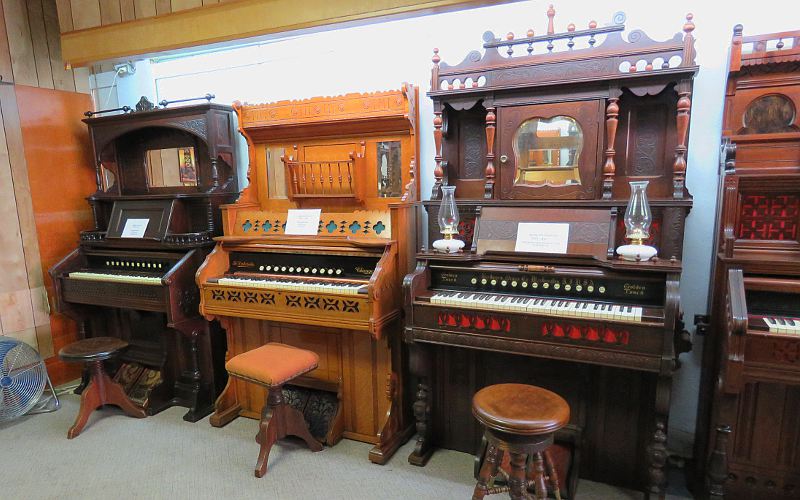 Kimball Pump Organ, Lakeside Pump Organ, Beethoven Organ Co.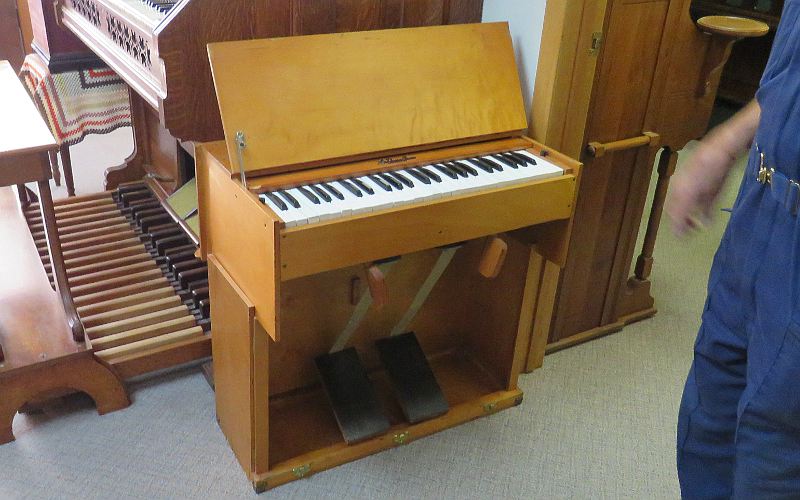 Preacher's folding foot pump harmonium manufactured in the 1960s by Lo Duca Brothers in Milwaukee, Wisconsin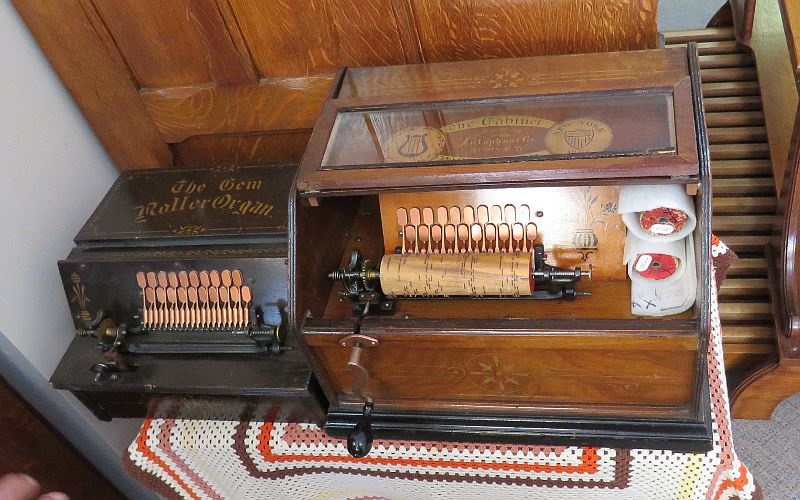 1899 Gem Roller Organ manufactured in Washington, New Jersey at left
1885 "The Cabinet Roller Organ" by the Autophone Company of Ithaca, New York at right

Autophone Cabinet Roller Organ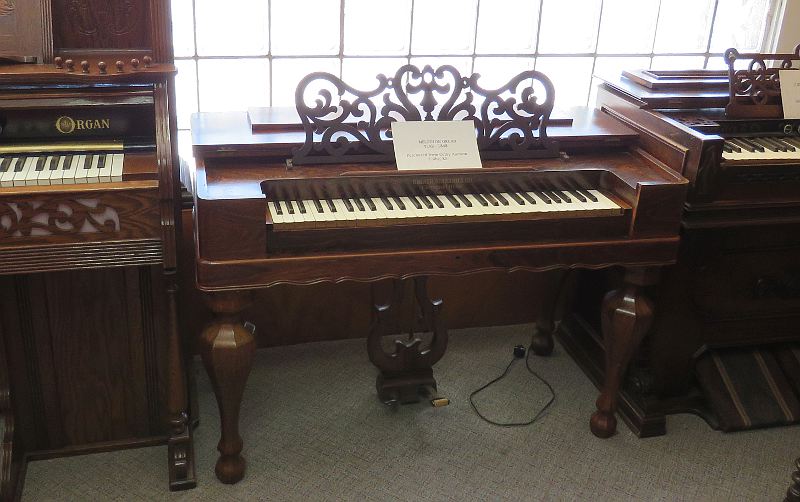 1848 Melodeon built in Buffalo, New York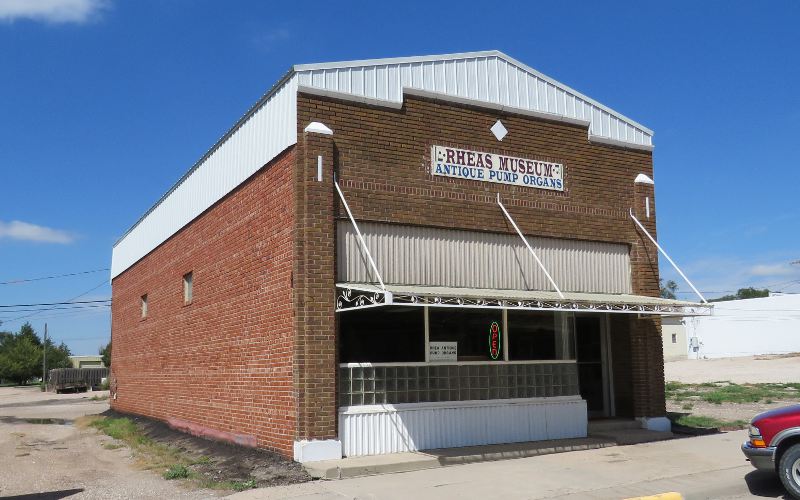 Rheas Museum - Antique Pump Organs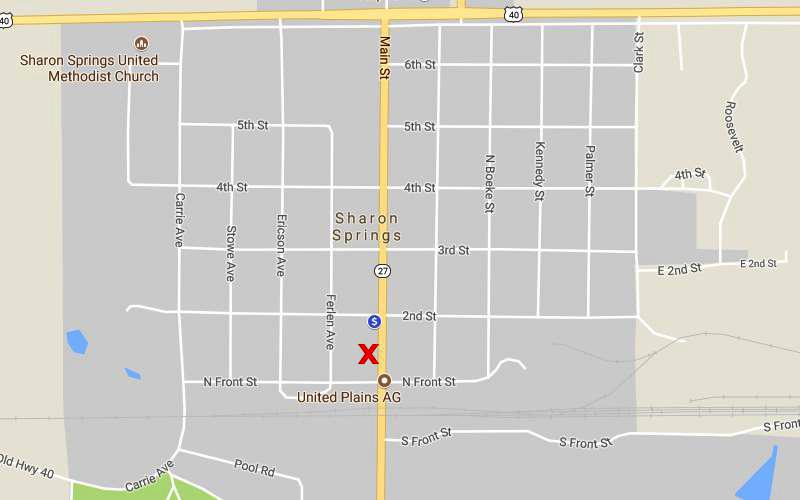 Rheas Pump Organ Museum Map
Rheas Pump Organ Museum website
Kansas Attractions Kansas Travel & Tourism Home
LS-6/17 copyright 2016-2018 by Keith Stokes