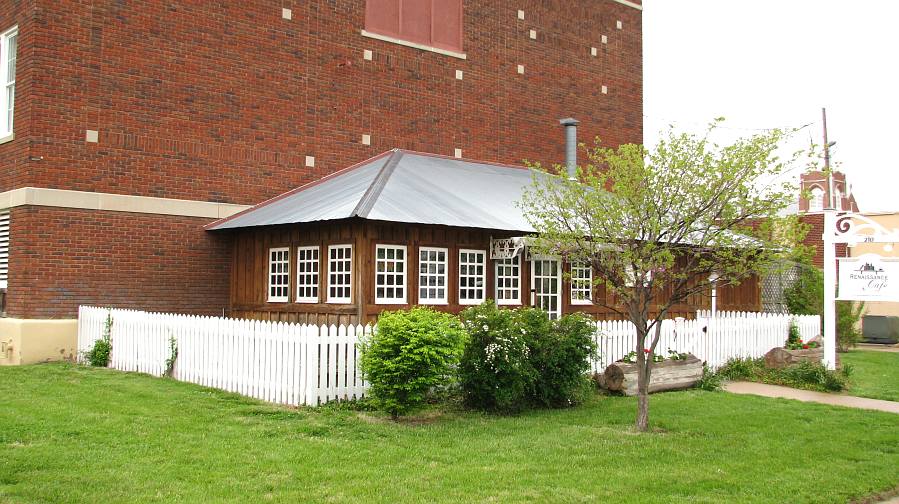 Searching for restaurants for KansasTravel.org I find many in unusual locations. I find far fewer that provide unique, fine dining at a reasonable price. Renaissance Cafe does both of those things and is located in Assaria, Kansas (south of Salina) a town of less than 500 people.
The Renaissance Cafe surrounds a sunken gymnasium in a hundred year old high school building. The lower level is filled with games. For many years, the Renaissance Cafe was open for weekday lunches and served the kind of food you would expect to find in a rural Kansas restaurant. It is no longer open for lunch, but on Thursday, Friday and Saturday evenings, the Renaissance Cafe a fine Italian restaurant.
The menu changes enough that in recent years we rarely find old favorites on the menu.
On our most recent visit (August 2020) we had ribeye and grilled pork tenderloin medallions with whiskey and peppercorn cream, wild mushrooms and herbs. The steak had an excellent flavor from seasoning, but I particularly liked the roasted garlic and mushrooms which I added. A large portion of the generous serving of mushrooms were morels. The mushrooms were marked $3 in the menu, but we were charged $4. They were still a bargain and I didn't complain.
The medallions were tender and morels were also in the mushroom mix. When I sampled the sauce, I didn't notice any flavor beyond the peppercorns.
The meal was preceded by an amuse-bouche, a single bite sized appetizer of marinated beef, compliments of the chef. Actually, we each had two. Our server forgot that he had already brought it and brought another a little later. The entrees came with a choice of salad or soup.
We both went with the Caesar salad, which was an unusual presentation of a thin wedge of romaine. Nothing else was remarkable about the salad.
The meal also came with two excellent breads, one of which was a Foccacia from Seraphim Bread in Salina, accompanied by honey butter and herb butter using herbs from their garden. I enjoyed the honey and with both liked each bread.
We split a dessert of chocolate semifreddo with caramel ribbons and sea salt. It seemed like a tiny serving for $8, but it was very rich and I felt the serving size was adequate.
In 2020 entrees ranged $26-39 and come with a choice of salad or soup, a vegetable and starch of the day. Desserts were $7-9.
Renaissance Cafe serves no liquor but does offer domestic & imported beers, as well as a modest wine list starting from $6 a glass or $22 a bottle. The most expensive wine during our last visit was a Montepeloso Eneo for $83.
I keep hoping they will someday add a hard cider to their list.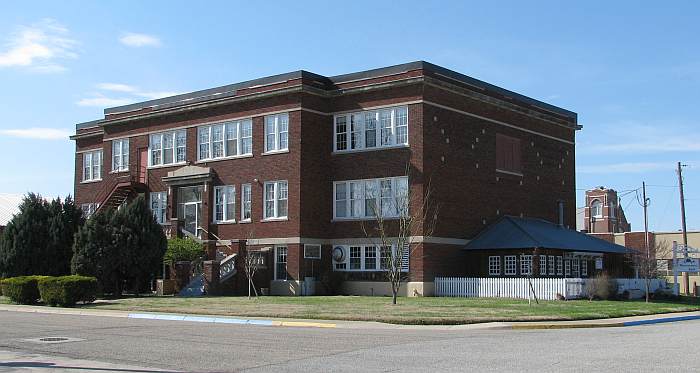 Renaissance Cafe in the former 1919 Assaria High School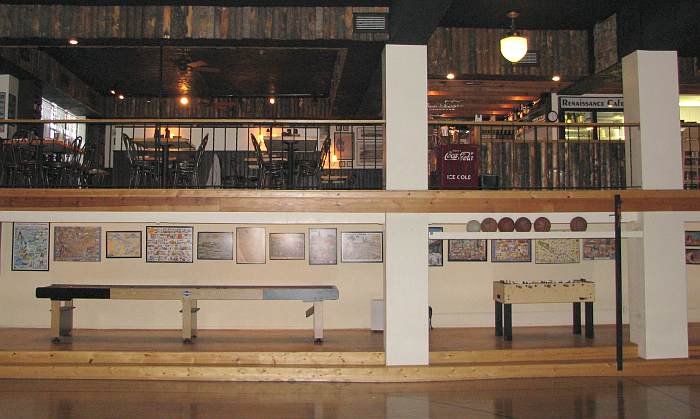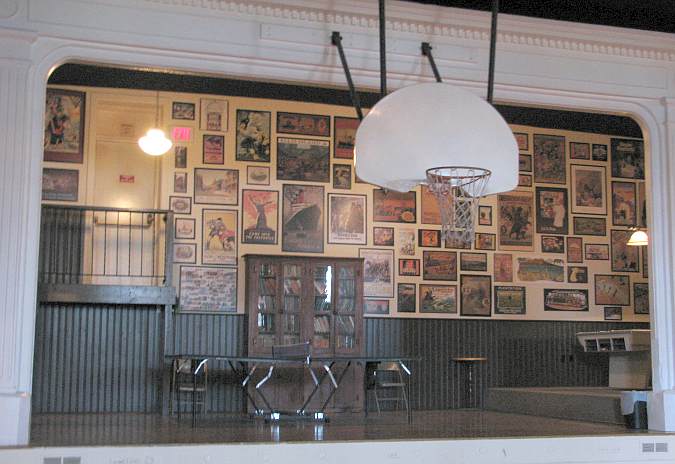 Ping-Pong and pool on the old stage.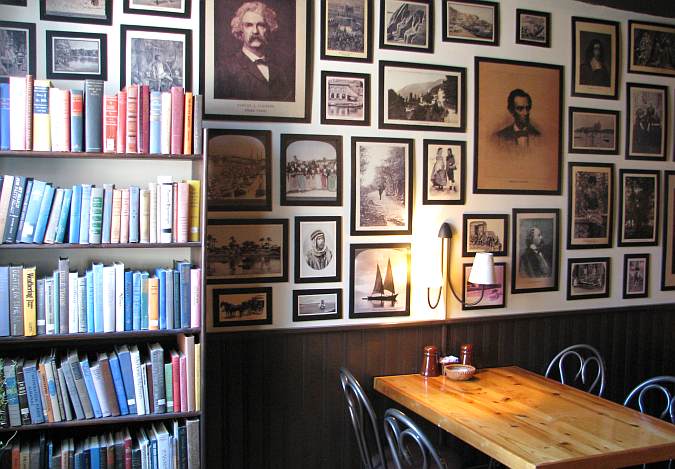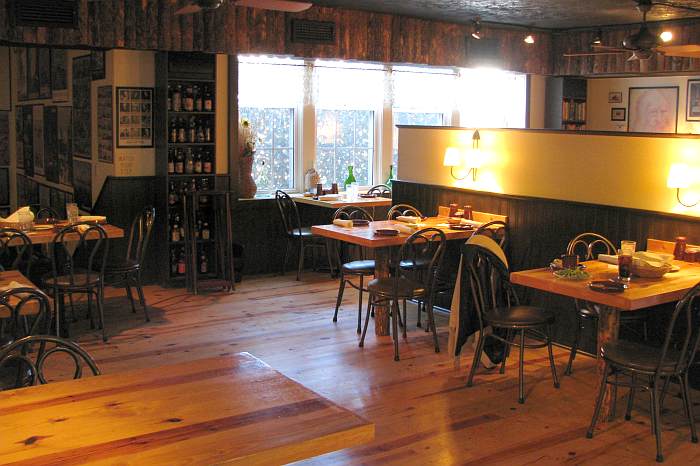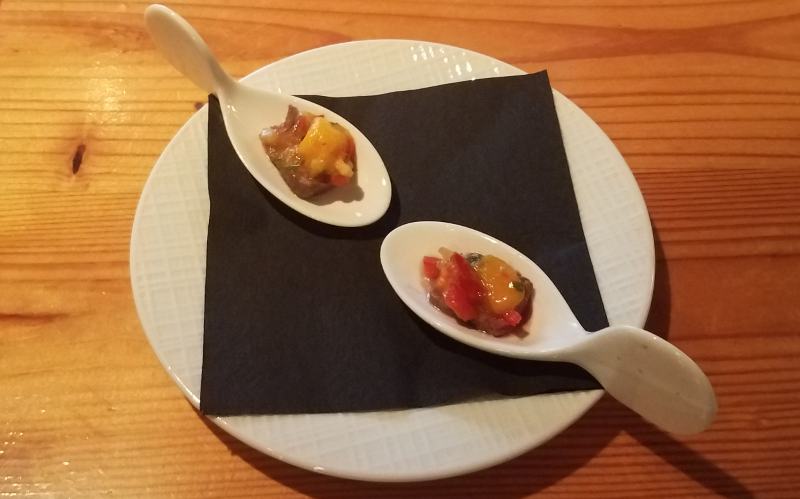 Amuse-bouche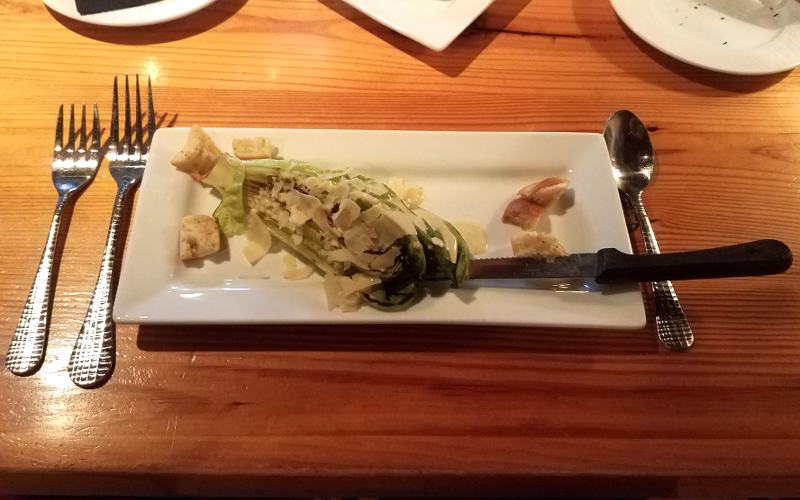 Caesar salad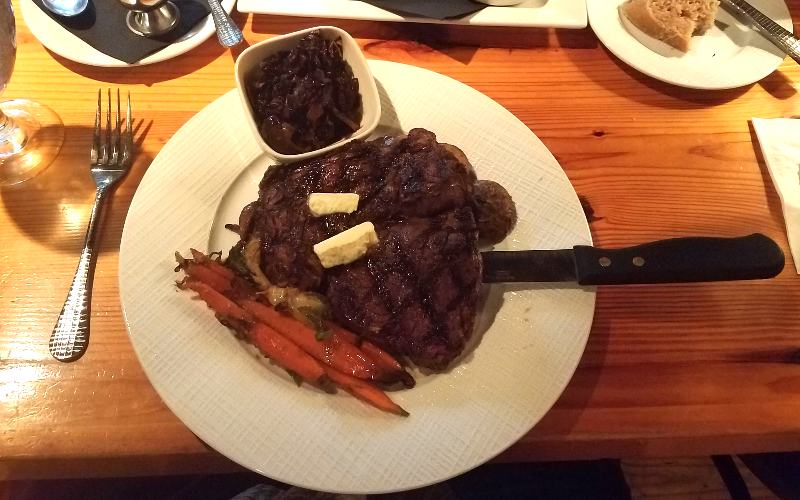 Ribeye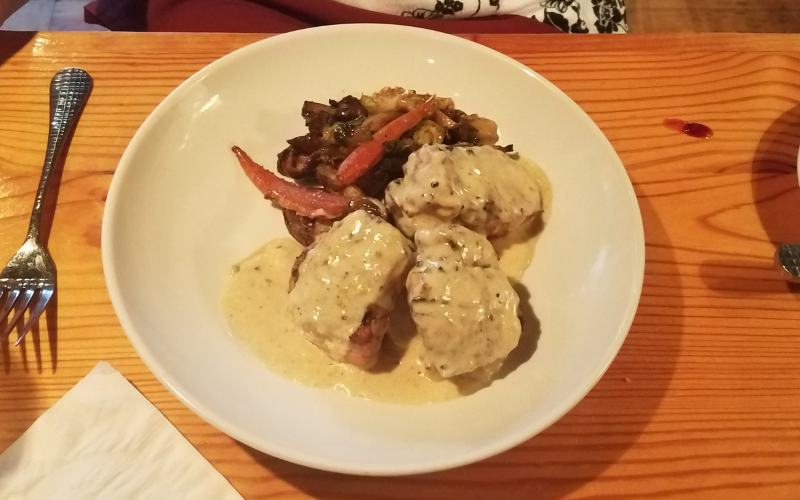 grilled pork tenderloin medallions with wild mushrooms and herbs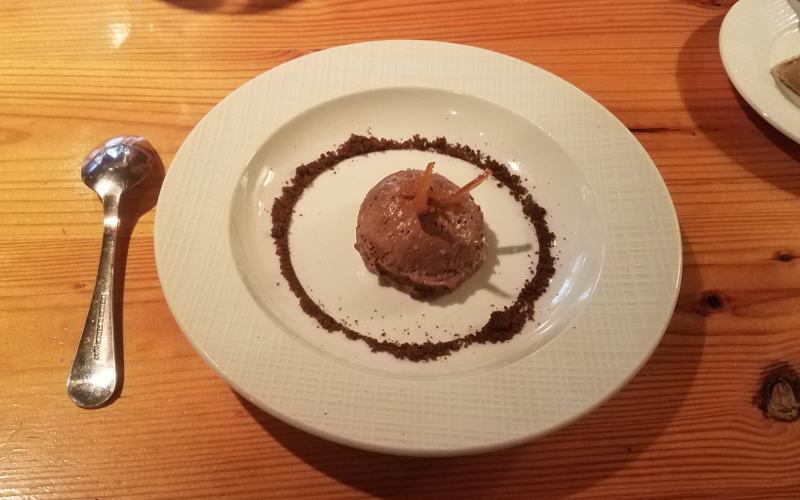 chocolate semifreddo with caramel ribbons and sea salt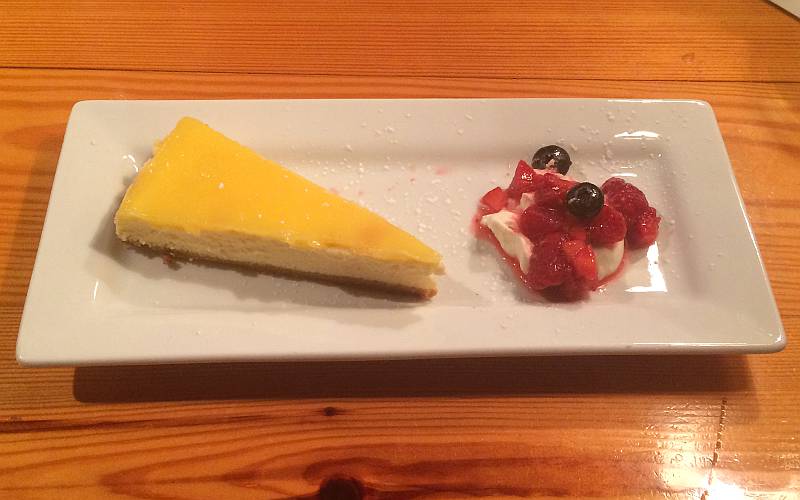 Limoncello-ricotta Cheesecake
Renaissance Cafe menu from August 2020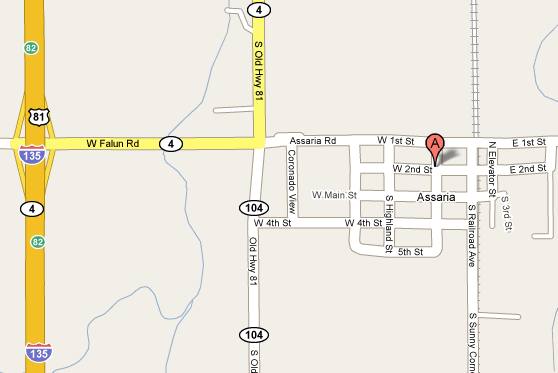 Renaissance Cafe Map
Renaissance Cafe web site with online reservations
Kansas Restaurants Kansas Travel & Tourism Home
-5/09. copyright 2008-2022 by Keith Stokes