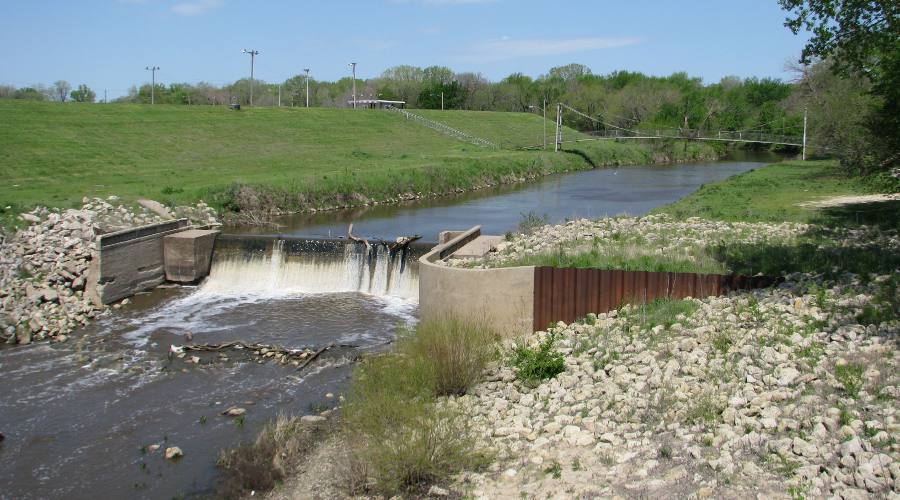 Riverside Park Bridge and Falls - Halstead, Kansas
The Little Arkansas River passes through Riverside Park in Halstead, Kansas, and is crossed by two beautiful features. The first is a falls formed by an overflow dam on the river, near highway K-89. The second is a pedestrian suspension bridge which was built in 1938 by Orris L. Hinshaw.
The Harvey County Old Settlers Picnic has been held at Riverside Park every year since 1896. The park was also used extensively for scenes in the filming of the 1955 movie, Picnic, staring William Holden, Rosalind Russell and Kim Novak.
The river and the bridge appear repeatedly in Picnic, which was based on William Inge's Pulitzer Prize-winning play. Docks and a set of stairs were added for use in the movie.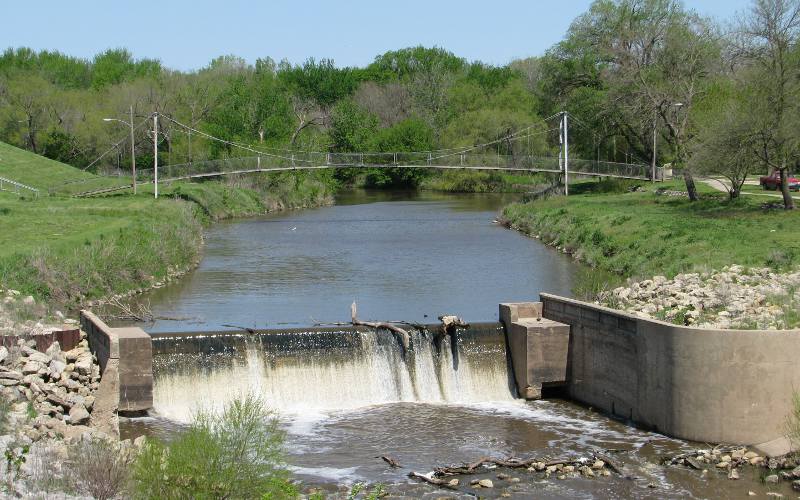 This is taken from the location where the Owens Party decided to have their family picnic in the movie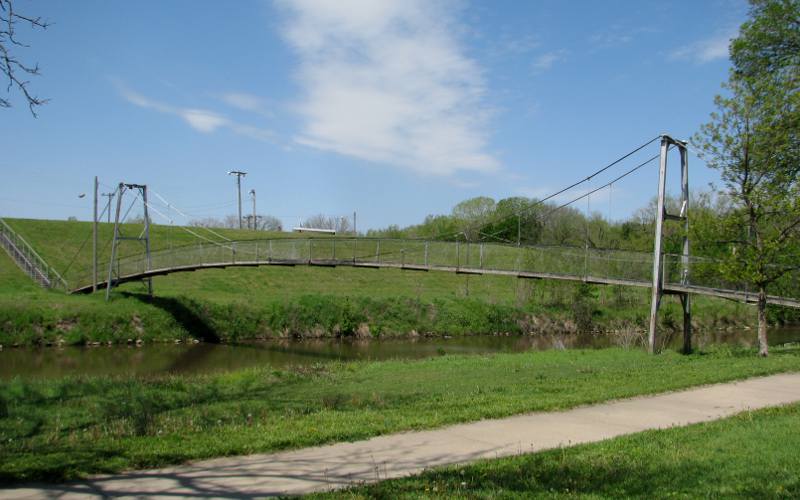 1938 Orris L. Hinshaw suspension bridge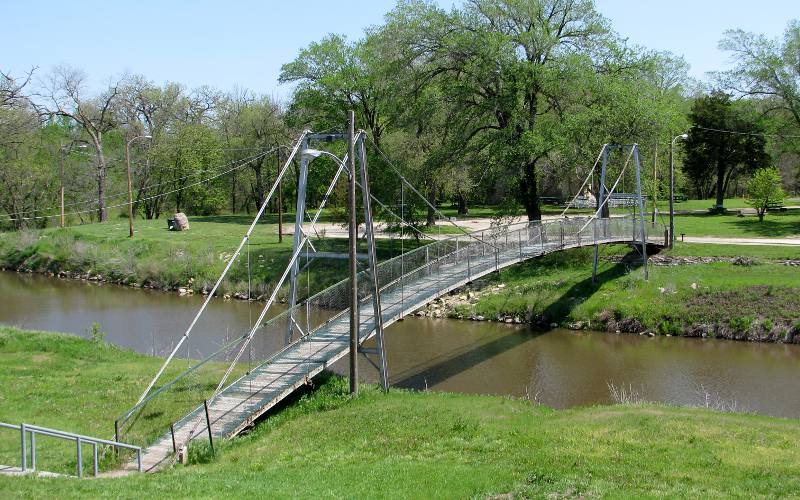 The swinging bridge moves with each step as you cross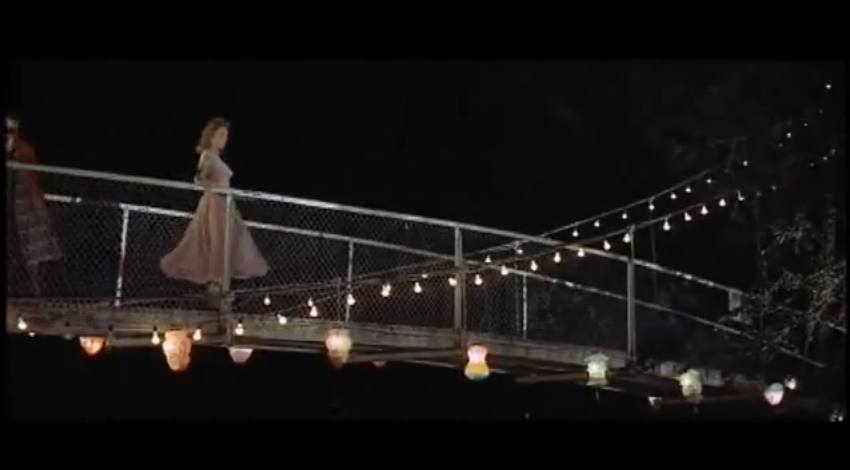 Kim Novak on the suspension bridge in a scene from the movie, Picnic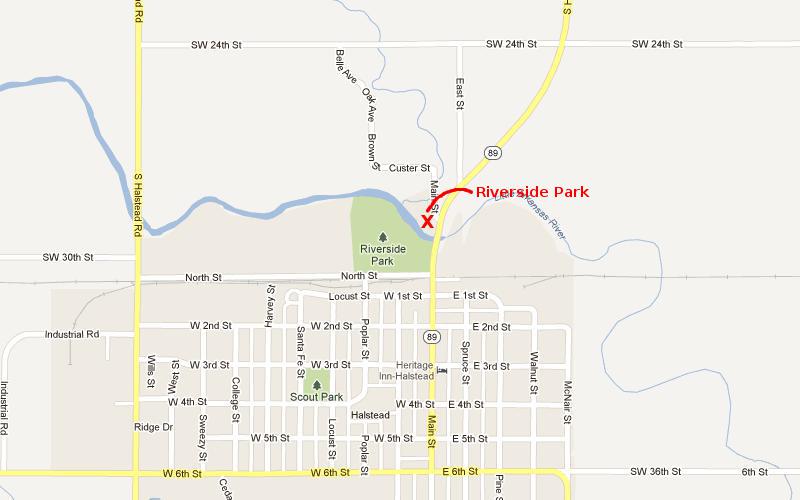 Riverside Park Bridge and Falls Map
Kansas Waterfall Guide
Kansas Attractions Kansas Travel & Tourism Home
copyright 2013-2016 by Keith Stokes