Rock Creek Lake Waterfall
195th Street
Fort Scott, Kansas 66701
(620) 223-0550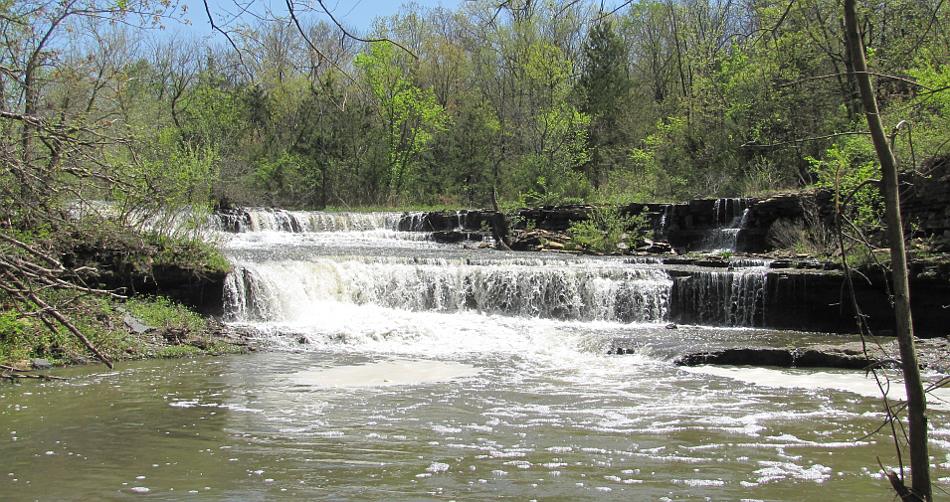 Rock Creek Lake Waterfall - Fort Scott, Kansas
The waterfall in the spillway from Rock Creek Lake is another fine Kansas waterfall with no signs or mention by the local community. Although there is some water flow year around, the falls are much more impressive during high water in the spring. The water flows only about 300 feet before emptying into the Marmaton River.
To reach Rock Creek Lake Waterfall, drive west out of Fort Scott, Kansas on 19th Street. The street name will change to Kansas Road and after a unpaved stretch, will turn south becoming 195th Street, which runs along the east side of Rock Creek Lake. Pull into the park at the north end of Rock Creek Lake and follow the narrow gravel road across the dam to the turn around next to the falls.
The upper most waterfall is the least impressive, it is created by an overflow dam at the lake. But starting about 60 feet downstream, there are two attractive natural falls. Each of them has about a 5' vertical drop. During much of the year, you may cross the stream on rocks below the bottom waterfall, but high water made that route unusable when the photos on this page were taken.
I wish to thank Amy Sellers for telling me about this waterfall.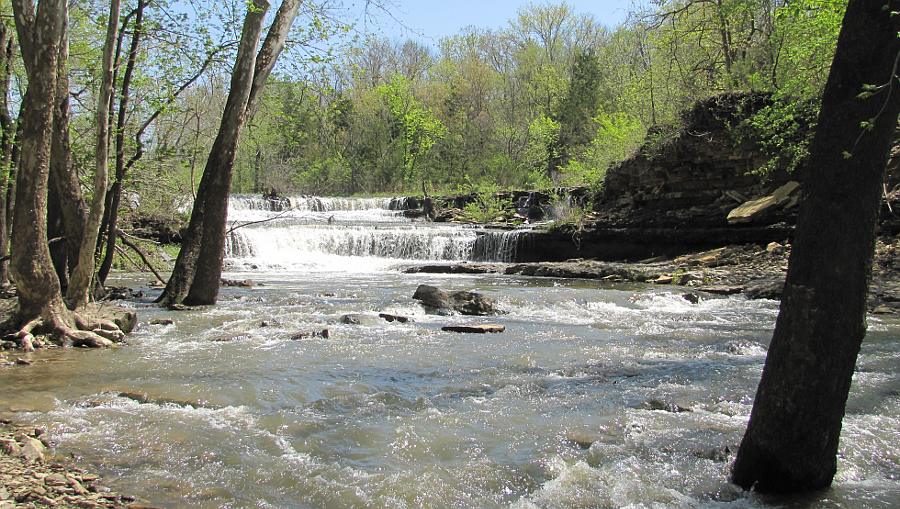 Middle and lower waterfalls during Spring high water in 2011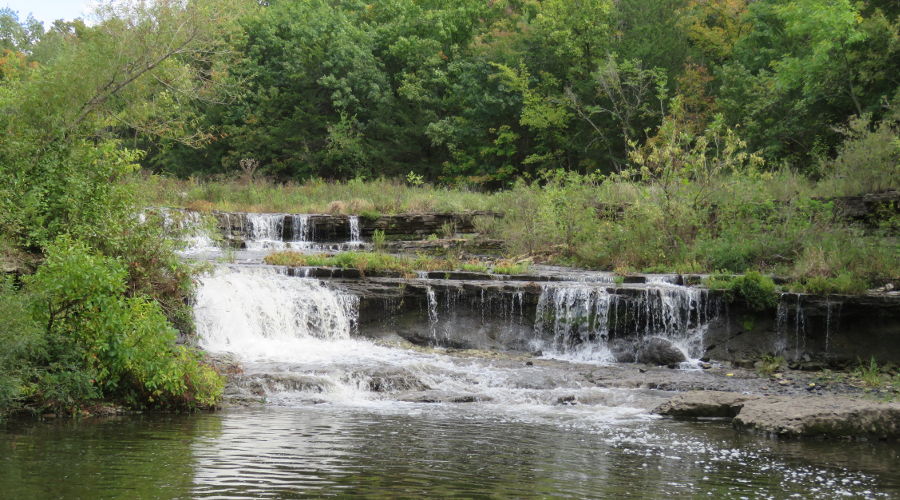 Middle and lower waterfalls during typical water levels in 2020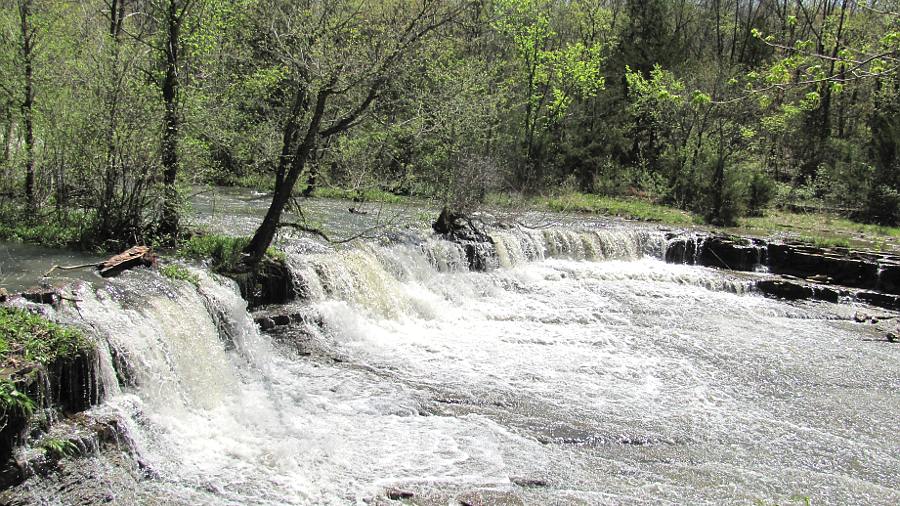 Middle waterfall in 2011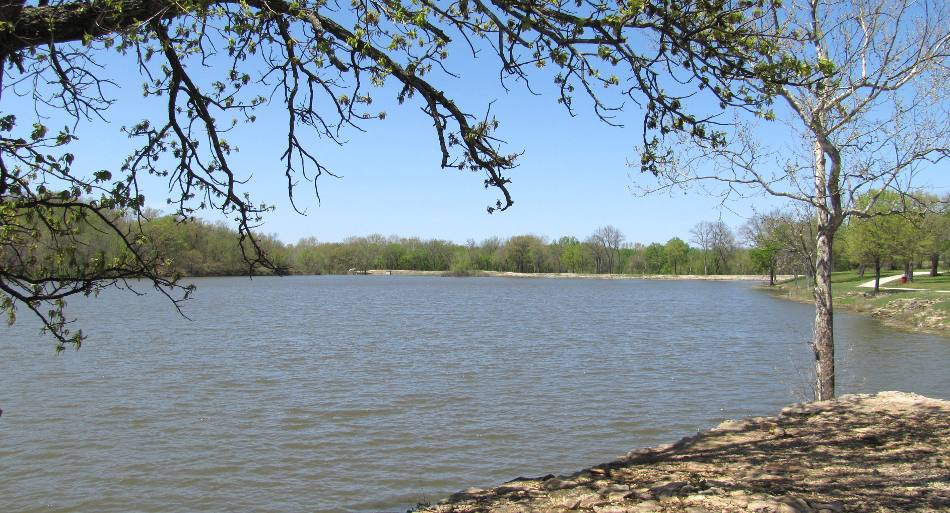 Rock Creek Lake is enrolled in the Community Fisheries Assistance Program and a city fishing permit is not required.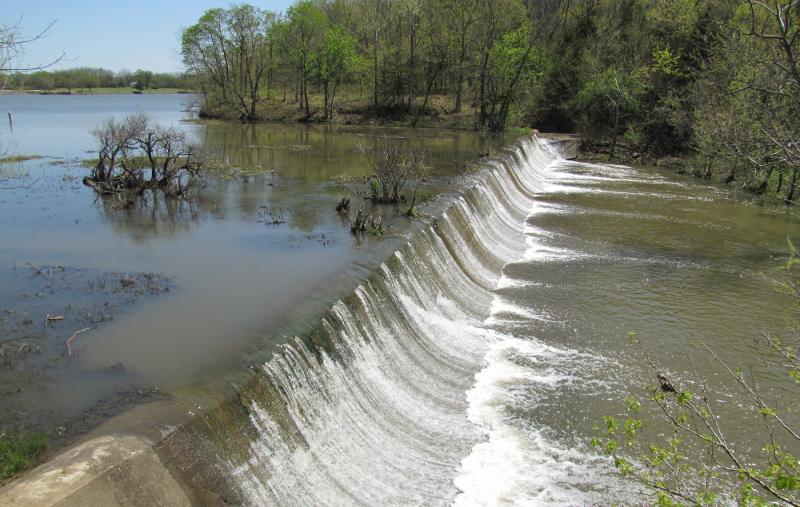 Waterfall at the Rock Creek Lake overflow dam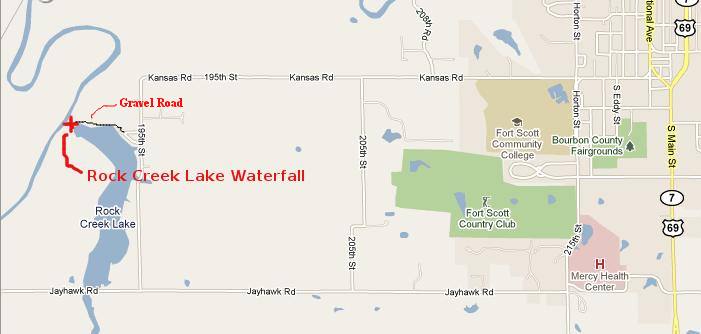 Rock Creek Lake Waterfall Map
copyright 2011-2021 by Keith Stokes