Rockin' Winter Wonderland
at KC Wine Co.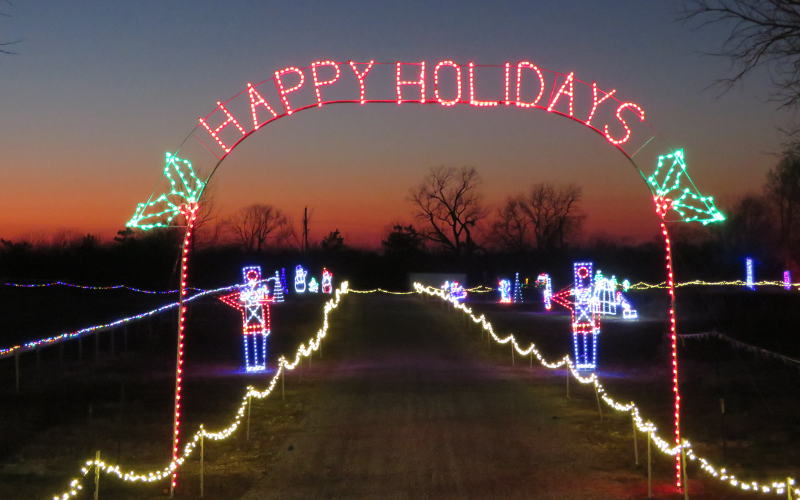 Rockin' Winter Wonderland at KC Wine Co in Olathe, Kansas is one of the new socially distant Christmas events for 2020. Beginning the evening after Thanksgiving, the winery is hosting a drive through Christmas Light display starting at 5PM each evening. The tickets must be purchased online and are for a 30 minute start window. I recommend starting after the first half hour, to allow it to get dark enough for full appreciation. The final admission time is 9:30-10PM each evening.
Your admission includes a bag of caramel corn and the opportunity for adults to purchase wines and ciders curbside. They even gave us a small taste of the Granny Smith cider, so we could decide which cider we wanted. Products can also be purchased online for curbside pickup at other times.
Tickets are good for one trip through the Christmas light display. There is a maximum vehicle height of 8'. No limos or buses.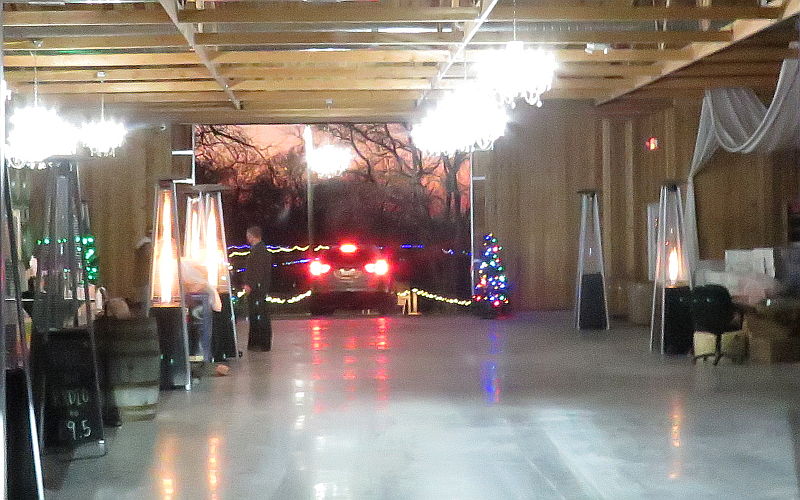 Drive through check in and wine pickup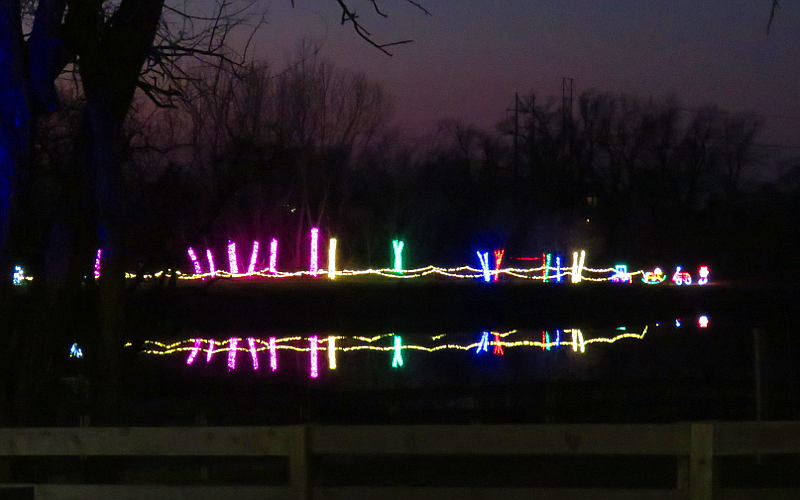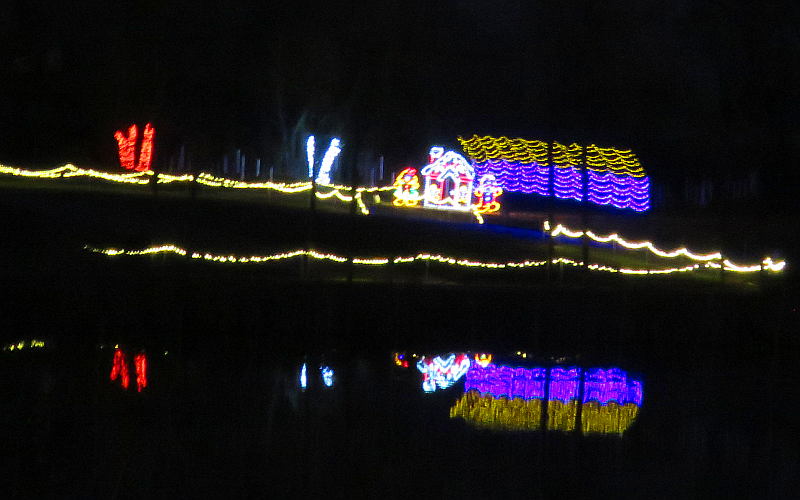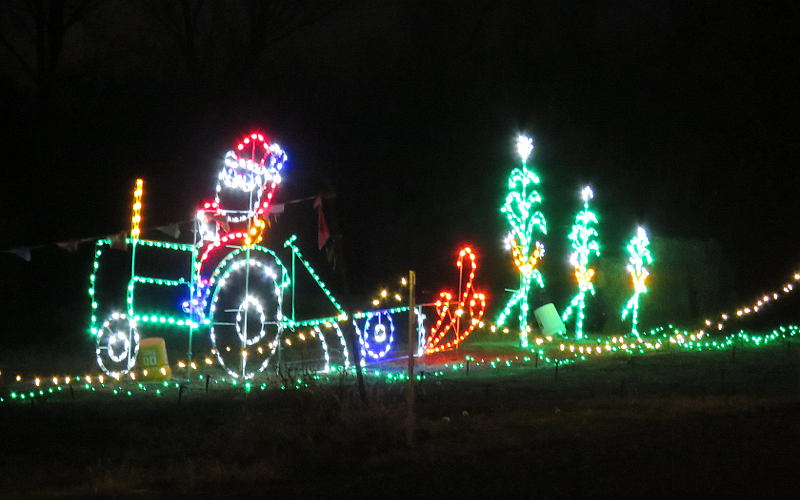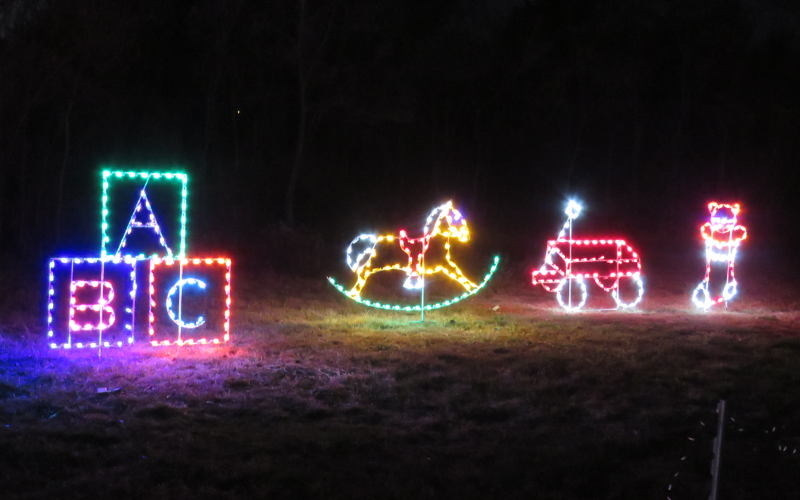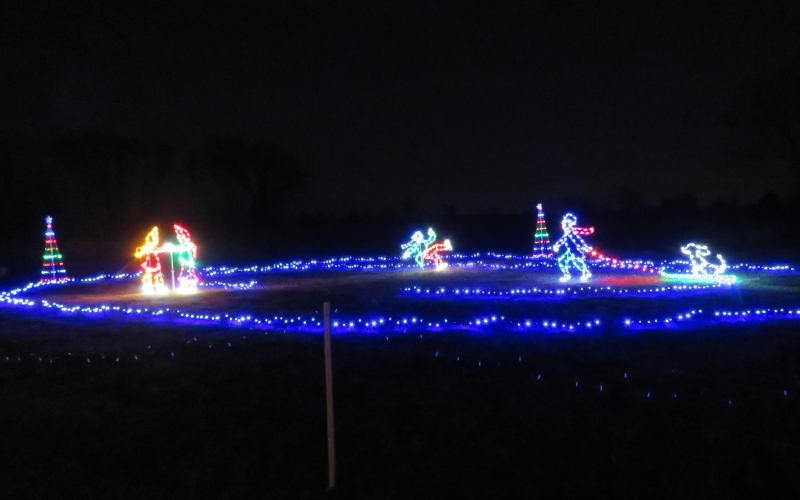 This skating rink was our favorite display.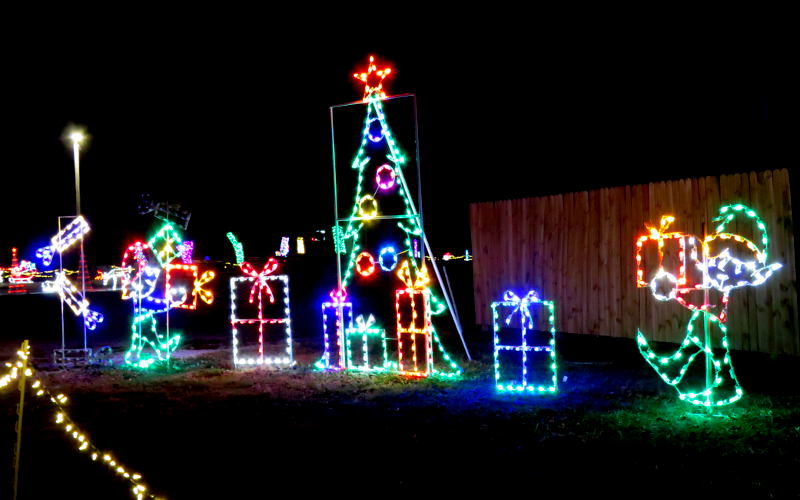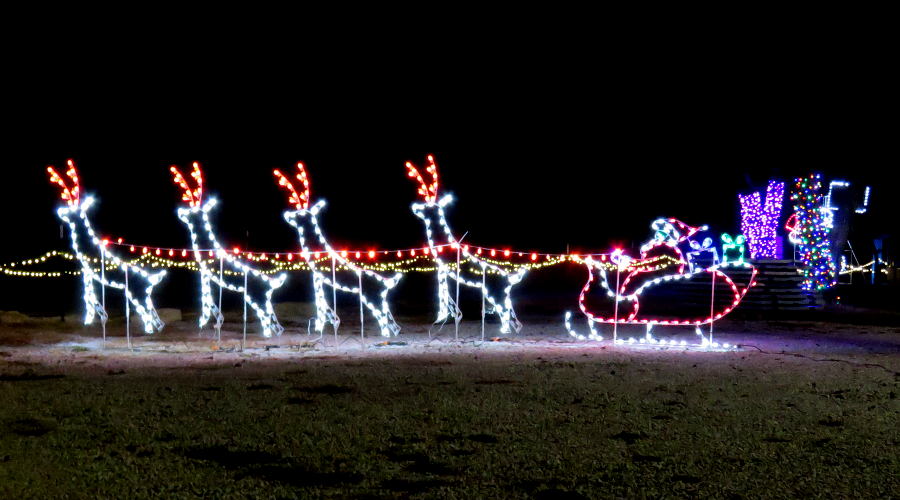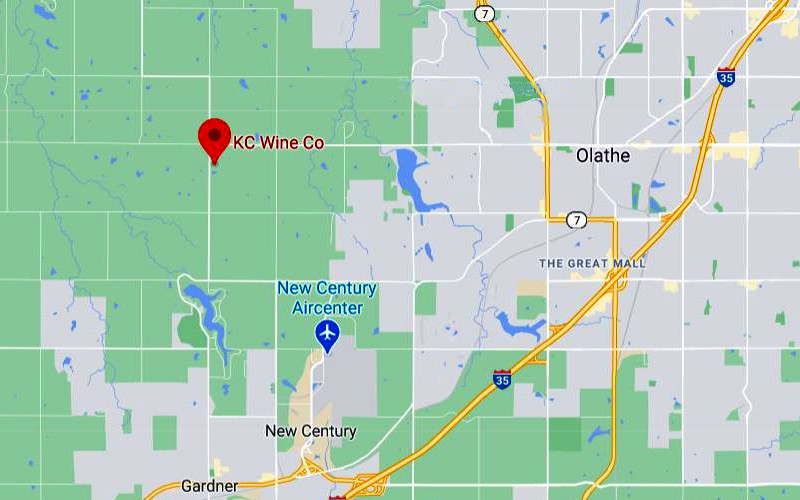 Rockin' Winter Wonderland Map
Johnson County Christmas Display Tour
Kansas Attractions Kansas Travel & Tourism Home
copyright 2020 by Keith Stokes