Saint Boniface Catholic Church

32320 NE Nevada Road
Scipio, Kansas 66032
(785) 835-6273

St. Boniface Catholic Church Map Always open
Mass Monday Friday & Sunday - call for times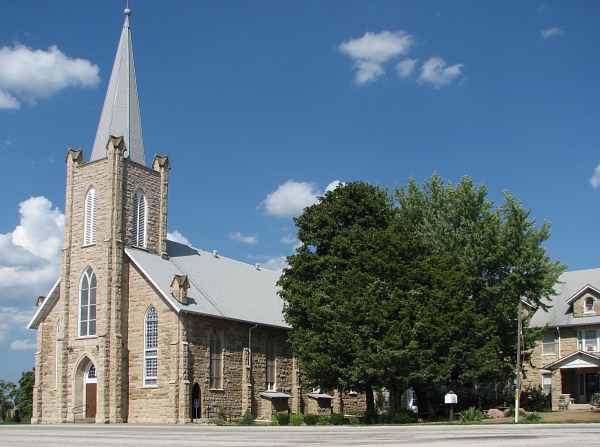 St. Boniface Catholic Church - Scipio, Kansas
St. Boniface Catholic Church in Scipio, Kansas was built by German immigrants in 1891. The limestone church replaced a wooden church which was closer to St. Boniface Cemetery. The lovely church rises above the surrounding trees and a handful of nearby dwellings. It appears to stand alone when viewed from U. S. Highway 59, two miles away.
St. Boniface Catholic Church is always open. It is located about 6 miles north of Garnett.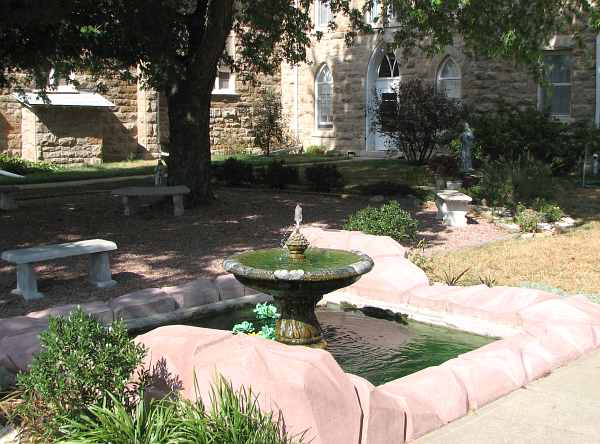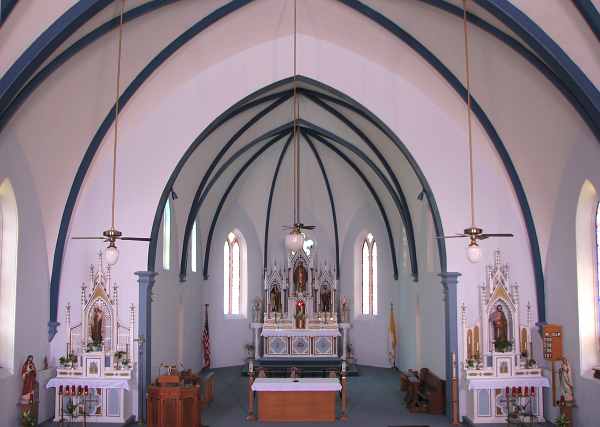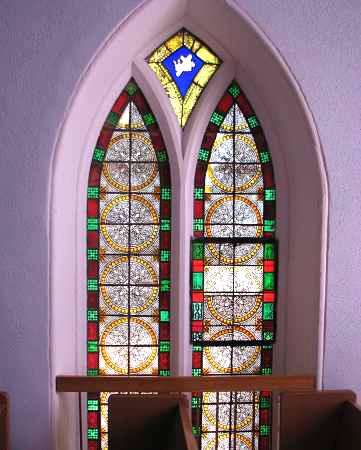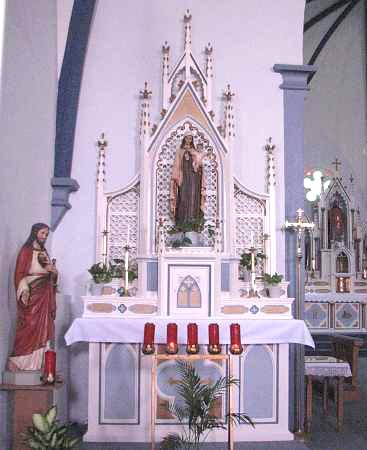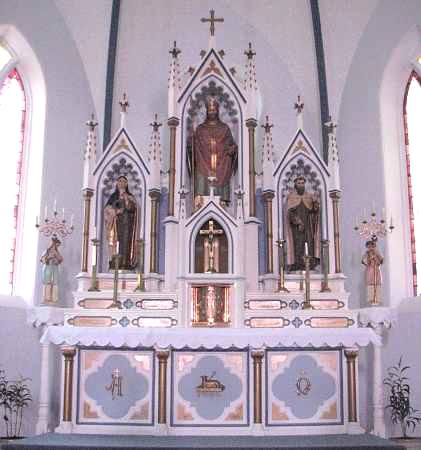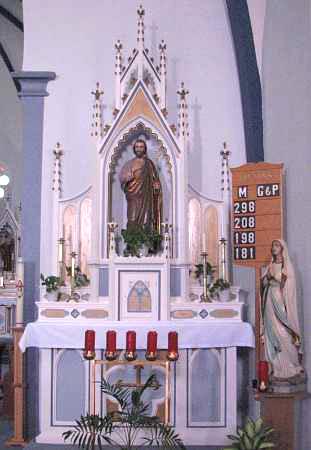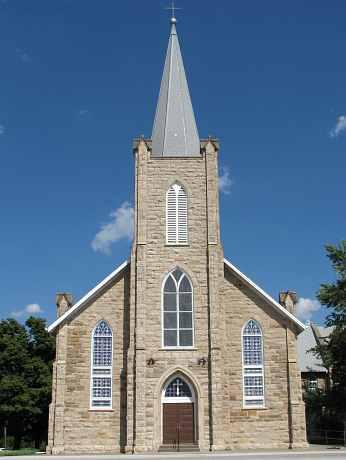 Saint Boniface's main entrance opens directly onto the street.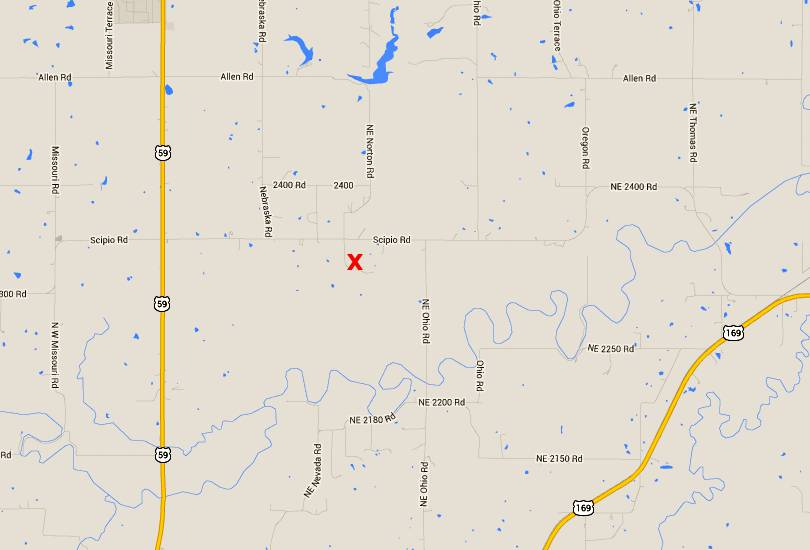 St. Boniface Catholic Church Map
copyright 2006-2017 by Keith Stokes