Mark Burnett's Restored Texaco Station

607 KS-96
Scott City, Kansas 67871



Mark Burnett's Restored Texaco Station - Scott City, Kansas
We first spotted this restored Texaco Gas Station while passing through Scott City, Kansas in 2011 and that is when the first three photos on this page were taken. The next few time we passed by, it appeared unchanged, but in July 2017 we had a half hour to kill before a restaurant reservation and took another look, only to discover vehicles in front of the office and the door standing open.
We met the man who restored this service station, Mark Burnett. Mark is the President & Chief Executive Officer of Scott County Hospital and told us that he had restored old cars for many years, but that he purchased this old, former Philips 66 gas station from a bank in 2010. The station was originally built around 1950.
Mark said that he decided to make it a Texaco Station because his wife came from Texas.
This building is just a hobby. Mark didn't restore it to be a museum. There are no hours that it is kept open, though you are welcome to stop if you happen to find him there like we did when the 4th and 5th photos on this page were taken.
Fortunately, you can see most of this cool old building through the windows.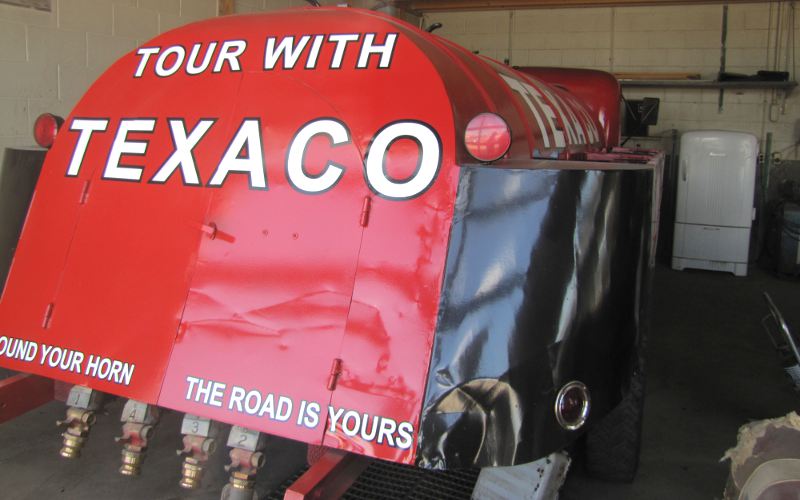 Texaco Tank Truck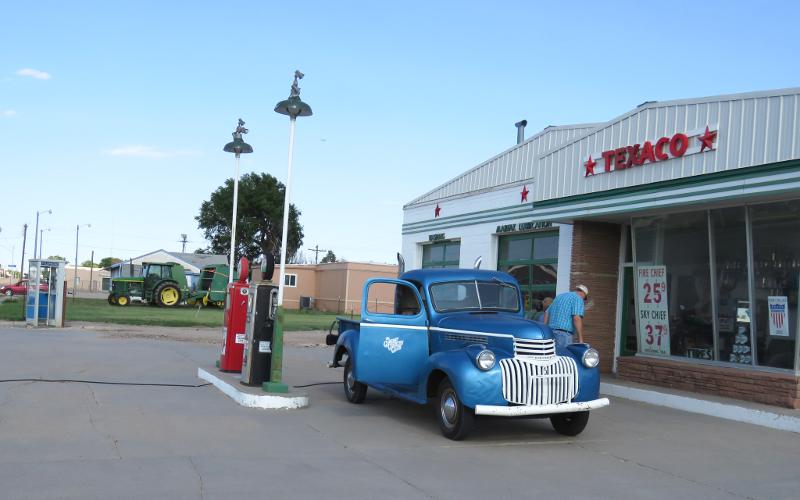 1941 Chevrolet Series AK pickup at the pumps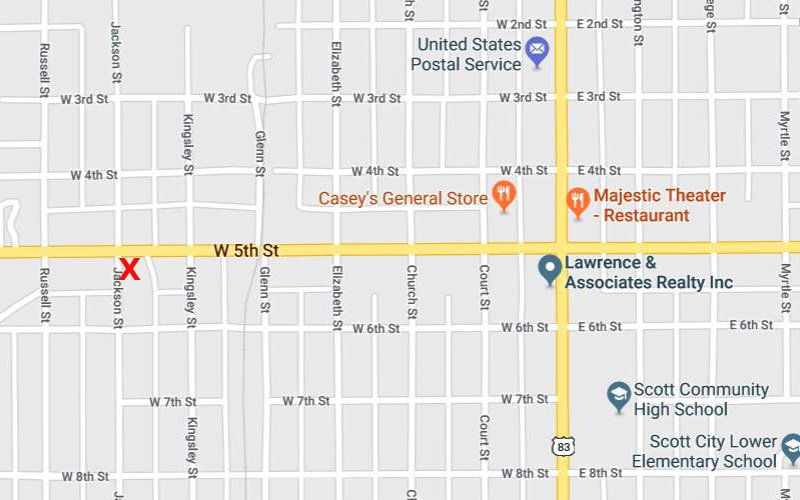 Restored Texaco Station Map
copyright 2011-2021 by Keith Stokes