The Shepherd's Mill

839 3rd Street
Phillipsburg, Kansas 67661
(785) 543-3128

Retail Shop Open
Monday - Friday 8AM - 5PM
Saturday 9AM - 3PM
Call to schedule a factory tour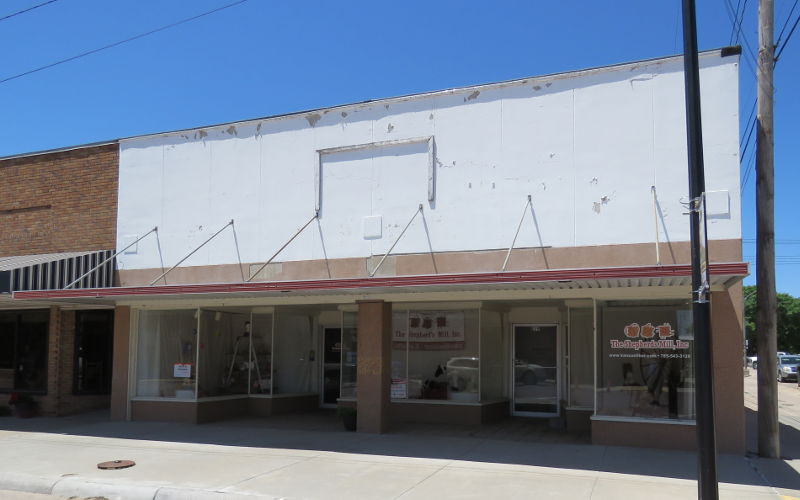 The Shepherd's Mill - Phillipsburg, Kansas
The Shepherd's Mill in Phillipsburg, Kansas is one of only two fiber processing facilities in Kansas. Sally Brandon enjoyed weaving and spinning and opened a retail store out of her mother's basement in 1996. She and her husband Jay opened The Shepherd's Mill in 2004.
About half of the facility is devoted to turning hair from sheep, yak, alpaca, goat and other animals into thread and yarn. There is an attractive gift shop and the mill shares a wall with several windows where the work can be watched. When we visited, Sally Brandon was out of town, but the mill manager took the time to explained what the various stations were going, making it a factory tour.
Farms send hair to The Shepherd's Mill to turn into yarn and return, though some farms have them weave the yarn as well. Half of their business comes from the front range of the Rockies, but they custom process fiber from farms in 42 states. Farms may send less the 5 pounds of fiber to more than 400 pounds.
The Shepherd's Mill offers See hand spinning and weaving demonstrations and classes.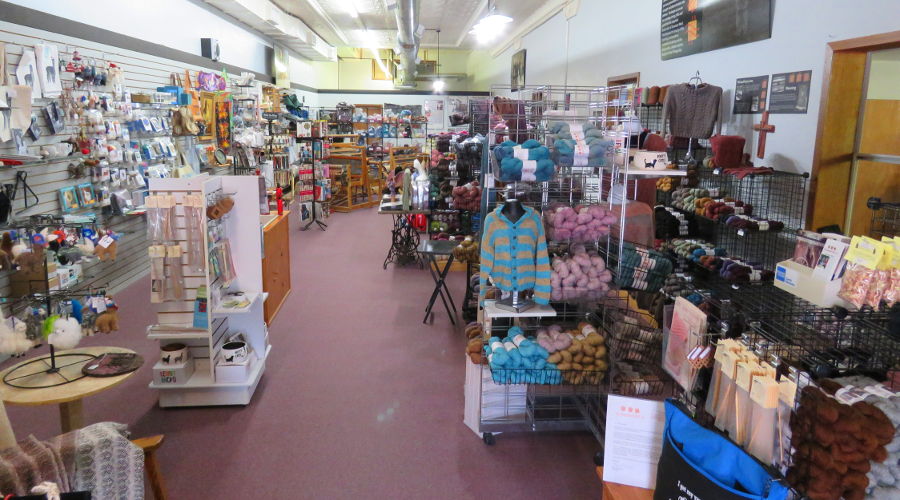 Shepherd's Mill Retail Store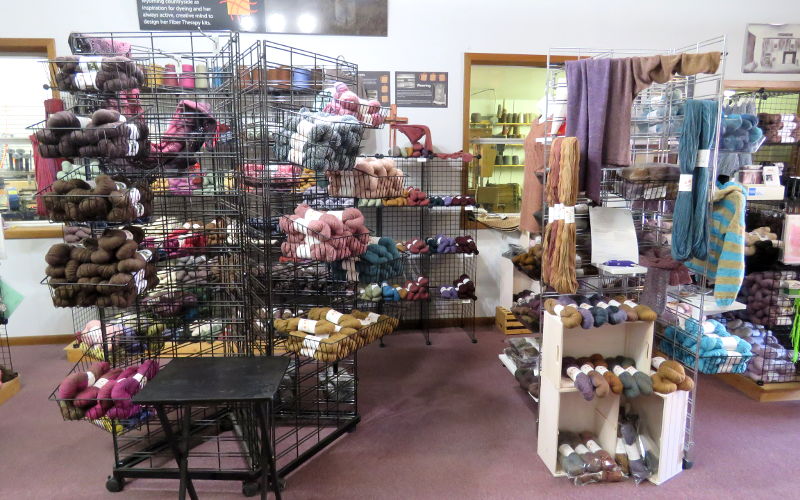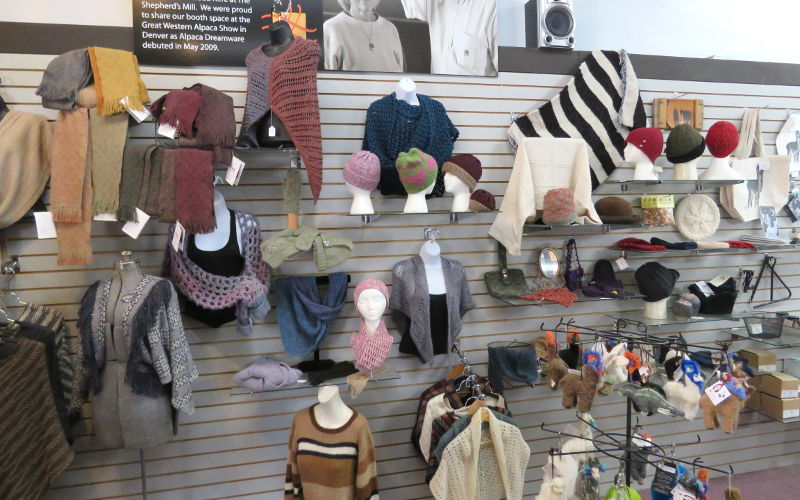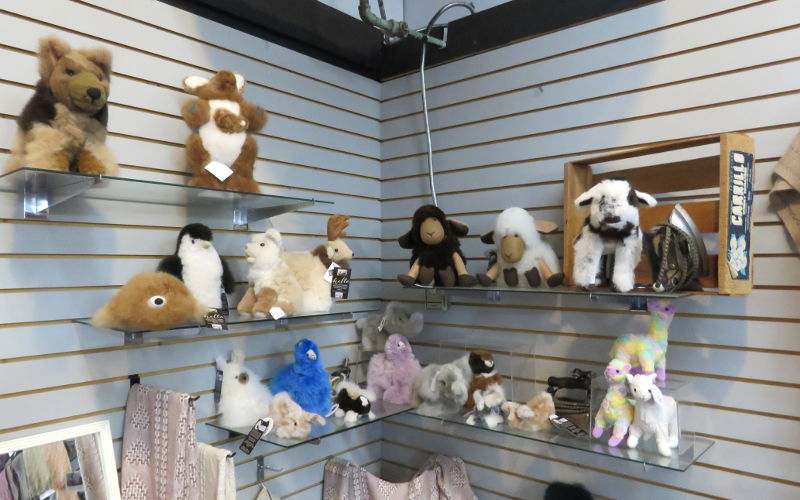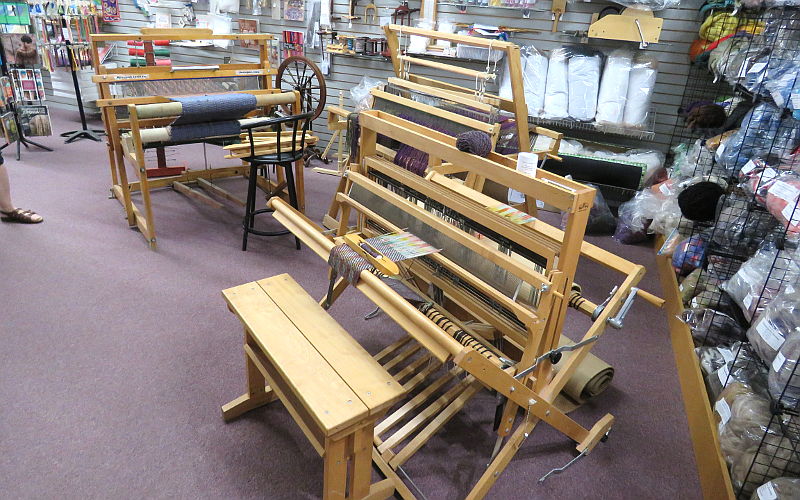 The Shepherd's Mill offers weaving classes.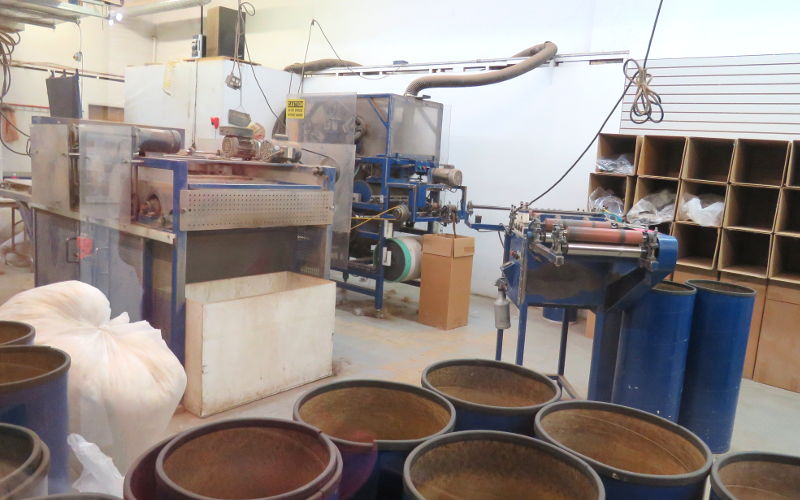 The center machine toward the back is a carder which separates randomly placed fibers from each other
and aligns the fibers in a continuous web which is flowing into the cardboard box as batts.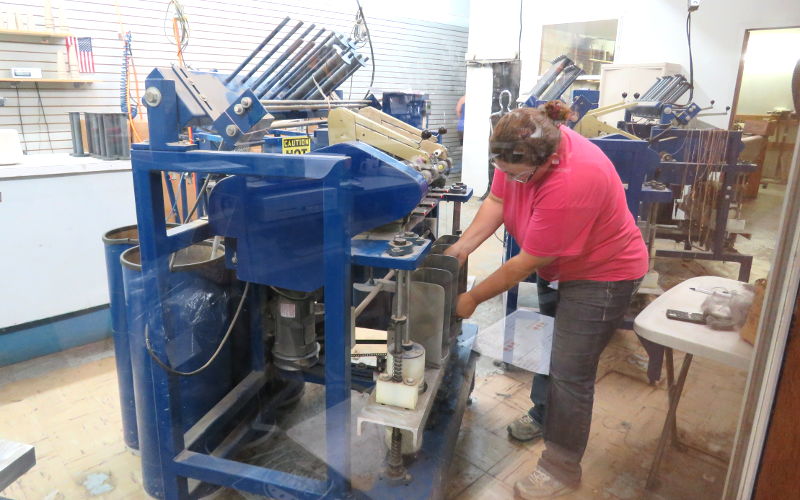 This machine fills bobbins with weaving yarn.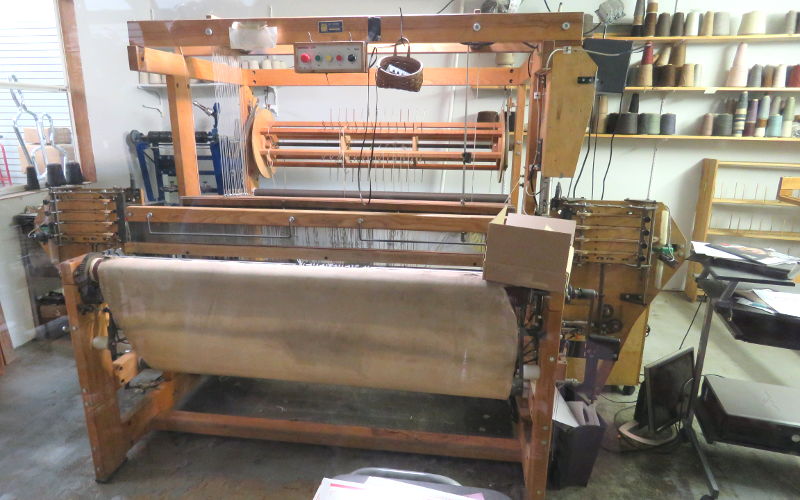 This computerized loom weaves the yarn into fabric for some of their customers.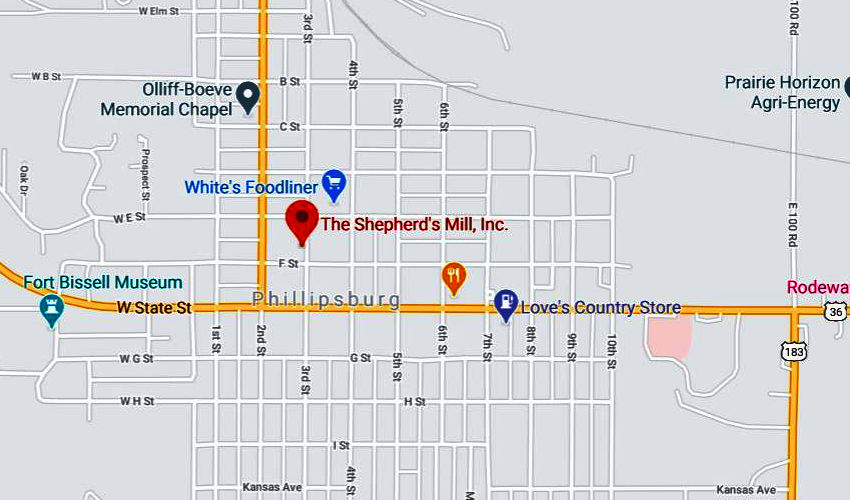 The Shepherd's Mill Map
More Kansas Waterfalls
Kansas Attractions Kansas Travel & Tourism Home
copyright 2020 by Keith Stokes