Strawberry Hill Museum and Cultural Center

720 North 4th Street
Kansas City, Kansas 66101
(913) 371-3264

Open Saturday & Sunday: noon - 5 PM
$10 Adults $5 6-12 years old
Strawberry Hill Museum Map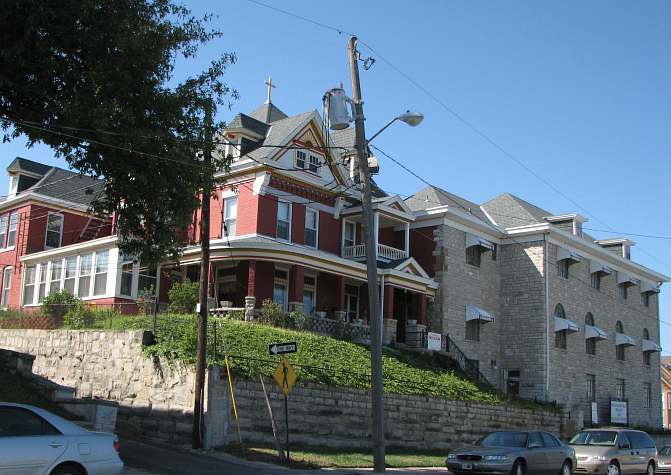 Original Cruise mansion at left, 1919 stone addition at right
The Strawberry Hill Museum and Culture Center occupies a sprawling building in the old Croatian neighborhood in downtown Kansas City, Kansas.
Part of the building housing the Strawberry Hill Museum was is an elaborate Queen Ann style mansion built by the Cruise family in 1887. In 1919 it was purchased by St John's Catholic parish, expanded by more than 100% and served as the St. John the Baptist Children's Home until 1988. Today, portions of the building have been beautify restored to the Victorian age, the chapel and one of the nuns' cells are unchanged, and the balance of the building is dedicated to the neighborhood's Slavic heritage.
While focusing on Croatian culture, the Strawberry Hill Museum and Culture Center also has exhibits representing other cultures: Danish, Lithuanian, Netherlands, Polish, Slovakian, Slovenian, Russian, and Ukrainian. The museum gift shop sells original art and crafts from Eastern Europe and Kansas City, Kansas. A Tea Room serving Slavic deserts, tea and coffee is open the first weekend of every month.
The hall and chapel of the Strawberry Hill Culture Center may be rented for weddings and special events.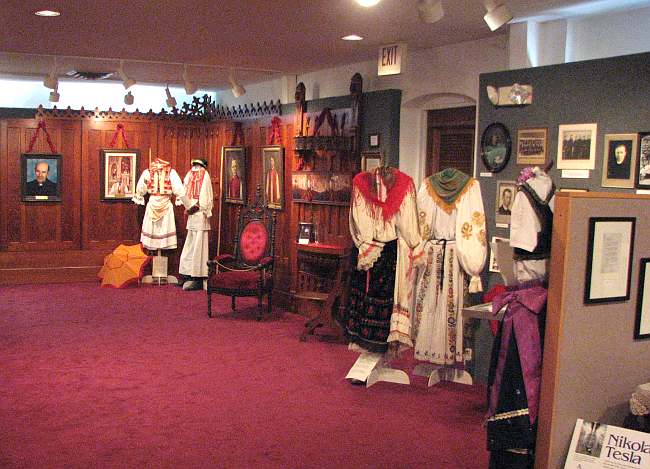 Museum in former dormitory used by St. John the Baptist Children's Home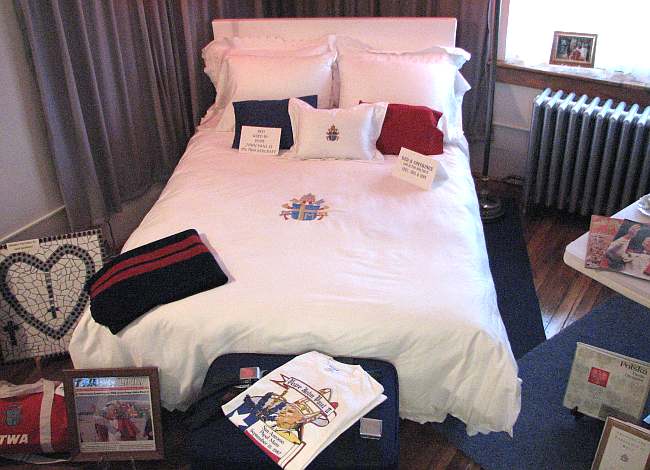 Pope John Paul II articles used on the TWA plane when he traveled on his last three trips to the Unites States.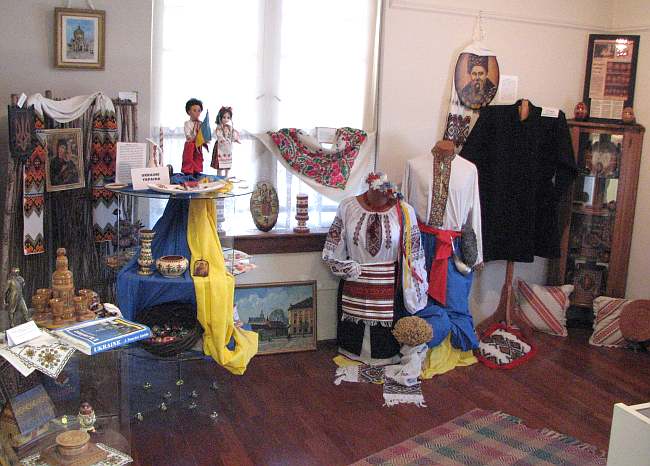 Ukraine room off the Hall of Immigrants. Similar rooms are devoted to the culture of each nationality
represented in the Strawberry Hill Museum.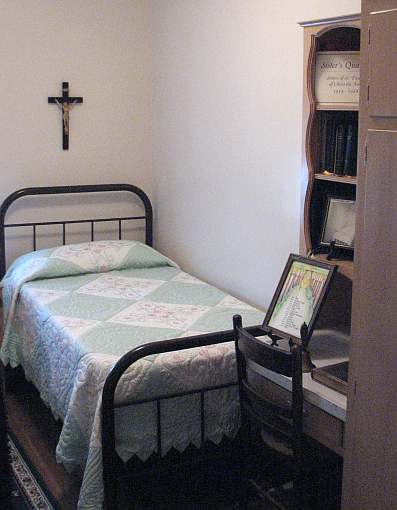 Sisters of St. Francis of Christ lived in narrow rooms like this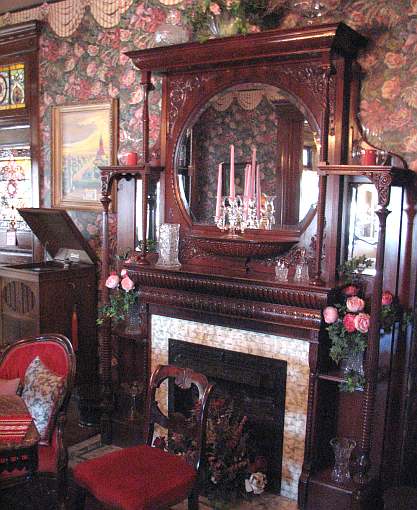 Restored Cruise mansion room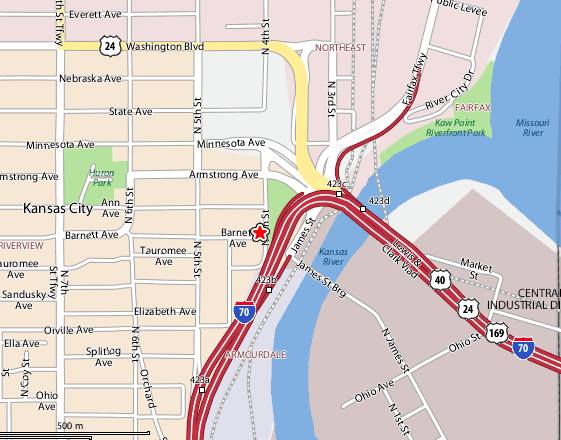 Strawberry Hill Museum Map
Strawberry Hill Museum and Cultural Center of Kansas City, Kansas website
Kansas Attractions Kansas Travel & Tourism Home
copyright 2007-2017 by Keith Stokes