Bobo's Drive-In

2300 SW 10th Avenue
Topeka, Kansas 66604
(785) 234-4511

Monday - Saturday: 11AM - 8PM

One of the 8 Wonders of Kansas Cuisine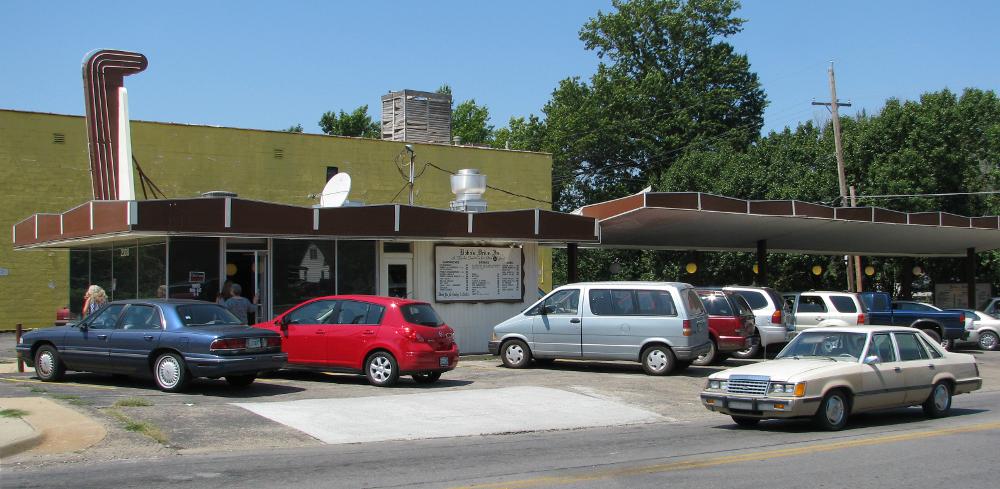 Bobo's Drive In
Bobo's Drive In is a classic old drive-in that has been operating in Topeka, Kansas since 1948, and has been at this location on 10th Avenue since 1953. There is a small area with counter or table service, but half of their customers are served by the car-hops. The current owners, Richard and Tricia Marsh, bought Bobo's in 2007, but some of the staff have been there many years.
The best items we have sampled are Bobo's cheeseburger and handmade onion rings. The French fries, Coney Island, chocolate malt, and pork tenderloin are also good, though the tenderloin did not appear to be hand breaded. I did like the coney being served on a toasted bun.
Bobo's Drive In is known for its Spanish burger and apple pie, neither of which stand out to me. The Spanish burger is a regular burger with a little house made picante sauce. The pie has a good crust but it tastes to me as if the apple filling was out of a can. Bobo's apple pie is available by the slice or whole pie.
Bobo's Drive In was featured on the Diners, Drive-Ins and Dives show on the Food Network in December, 2007.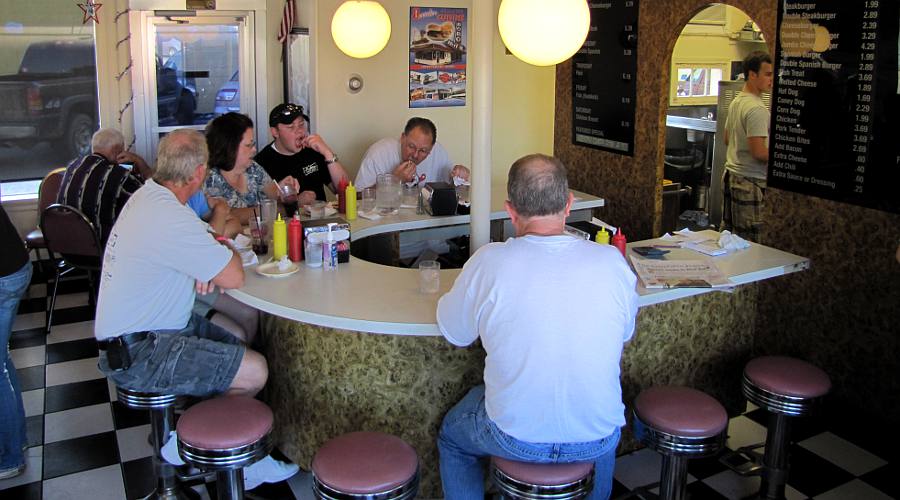 Bob's small dining area also has about 5 tables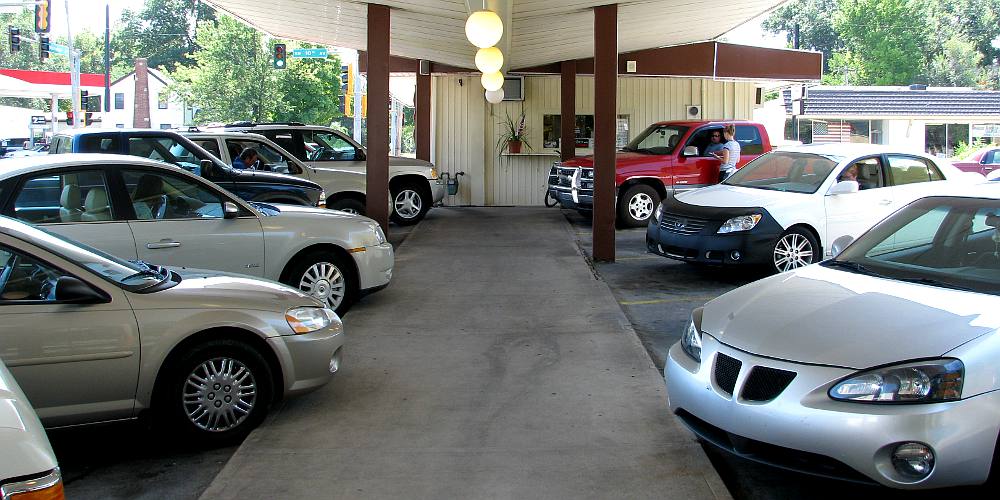 Car service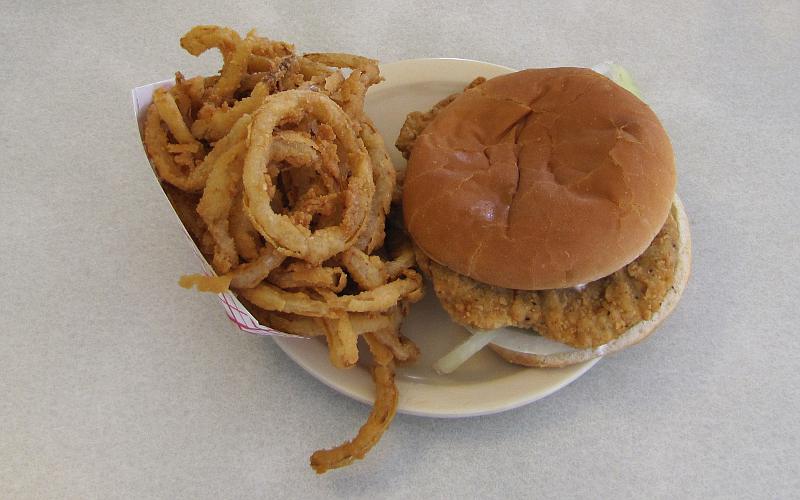 onion rings and pork tenderloin sandwich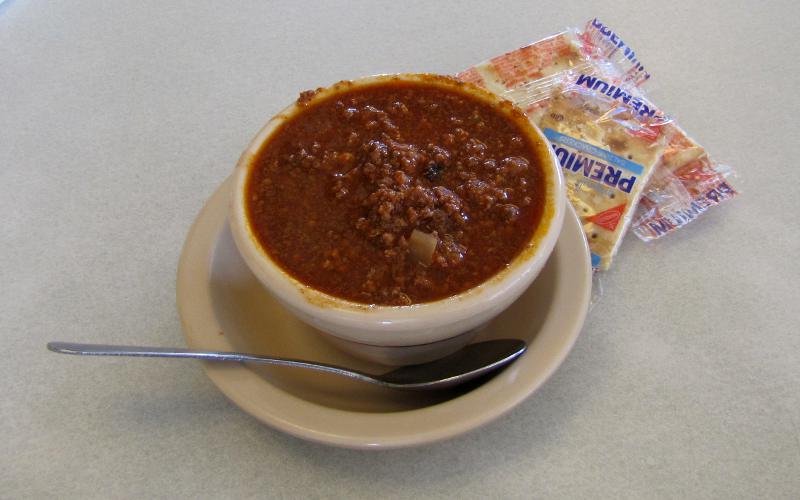 chili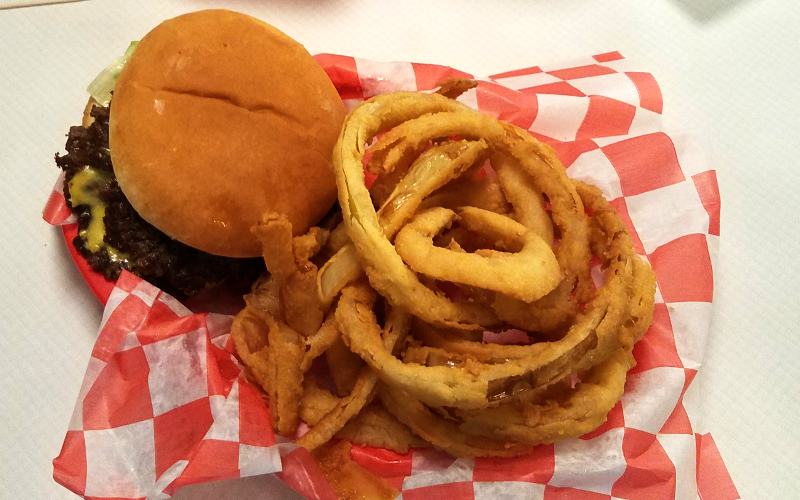 Double cheeseburger and onion rings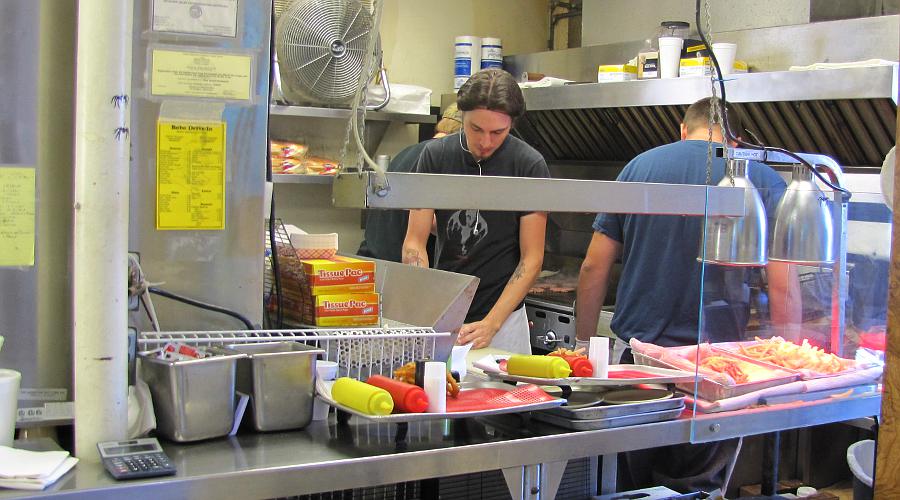 A glimpse of the kitchen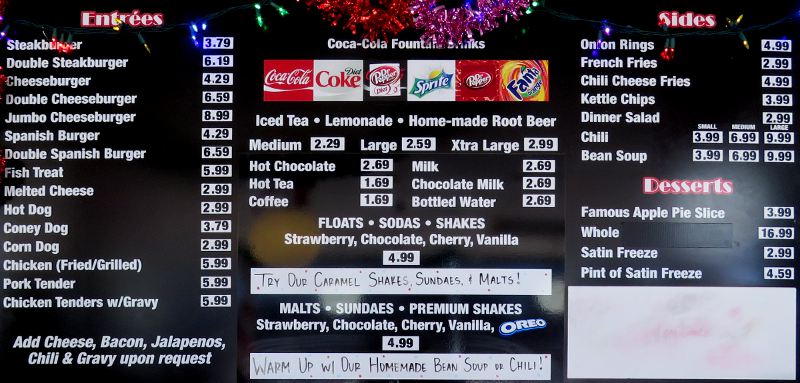 Bobo's Drive In menu from February 2023.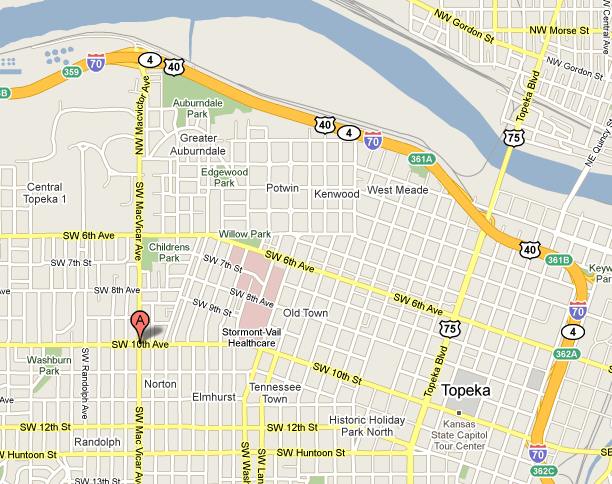 Bobo's Drive in map
copyright 2008-2023 by Keith Stokes