Cider Days Fall Festival
Kansas Expocentre (Stormont Vail Events Center_
1 Expocentre Drive
Topeka, KS 66612
(785) 230-5226

September 24 - 25, 2022
Saturday: 10AM - 6PM Sunday: 10AM - 4PM

Admission fees
Age 14 and older: $10 at the gate
$8 tickets available at Dillon's until September 23

Free Parking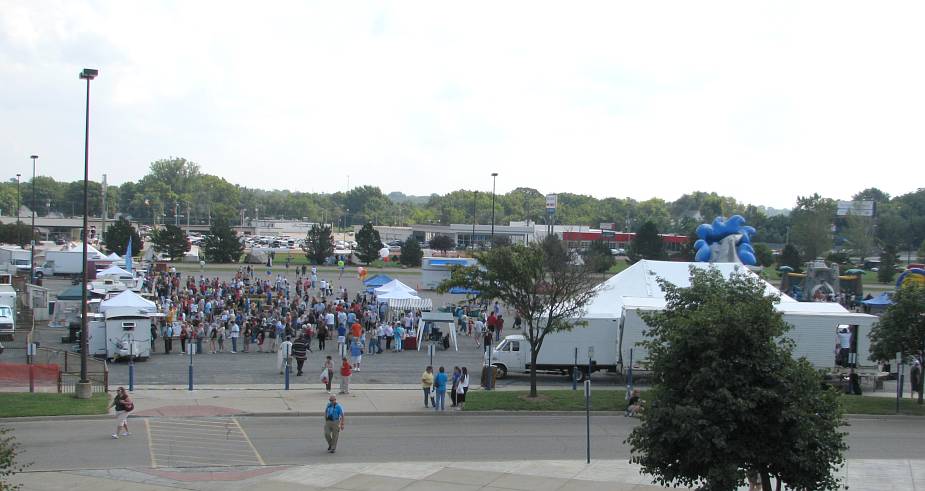 Cider Days Fall Festival - Topeka, Kansas
2022 is the 41th year for the Cider Days Fall Festival at the Stormont Vail Events Center in Topeka, Kansas. Better known at the Kansas Expocentre. The festival was originally held at Lake Perry, 30 miles away, and later at Lake Shawnee on the east side of Topeka. The festival has two elements. Inside the Expocentre there are two large halls of arts and crafts exhibits. Although some vendors sell their own work, it appeared that many of the craft booths had mass produced items.
Outside there are pioneer demonstrations, animal rides, food and entertainment. There is live music and other performances on the cider stage. There is even an apple pie baking contest with $300 in prizes and an apple pie eating contest. Entry in the pie contest is free and includes one tickets to Cider Days.
Discounted advance tickets may be purchased at Topeka area Dillon's Stores until September 23rd. New for 2022, tickets are good for both days.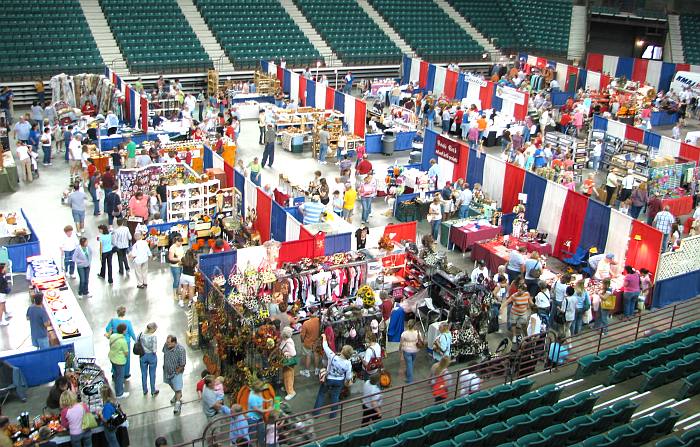 Stormont Vail Events Center vendors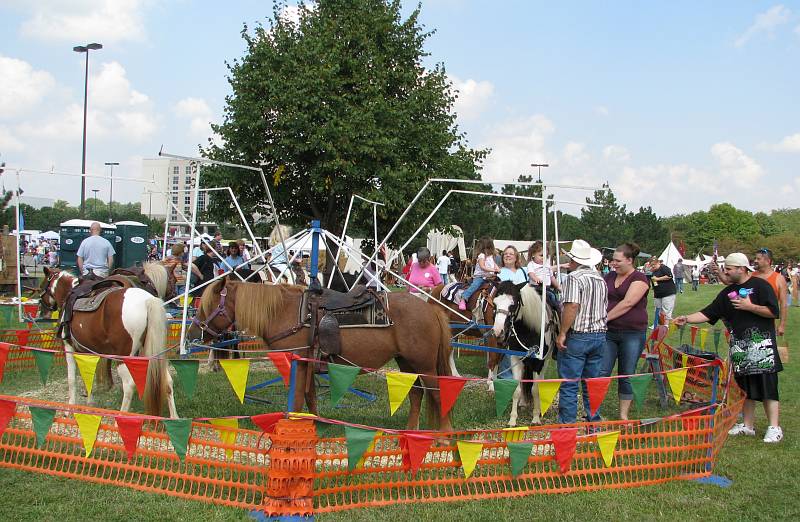 Pony rides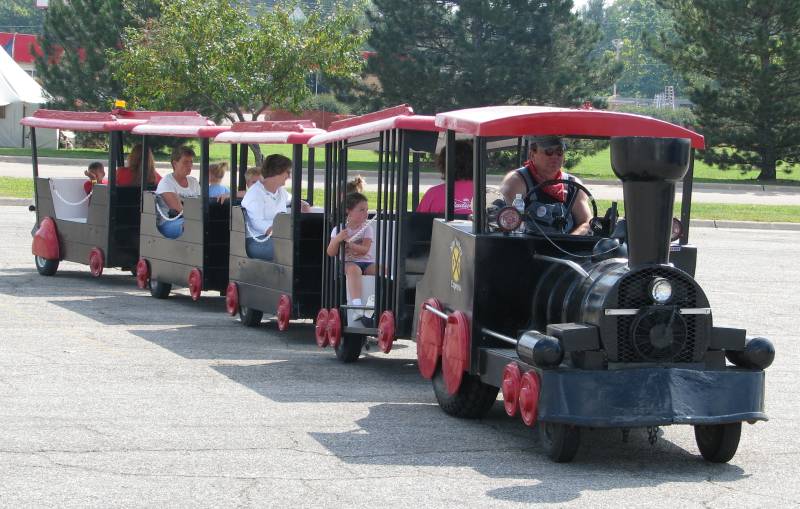 Kaw Valley Railroad Express
Cider Days Fall Festival website
Kansas Attractions Kansas Travel & Tourism Home
copyright 2008-2022 by Keith Stokes