The Historic Ritchie House

1116 SE Madison
Topeka, KS 66612
(785) 234-6097

9AM - 1PM
or by appointment
$2 adults $.50 students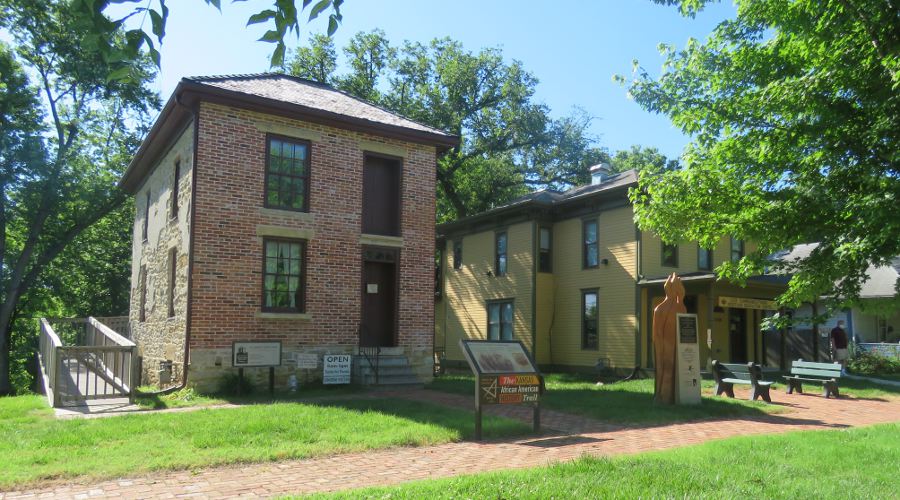 Historic Ritchie House and Heritage Education Center
The Historic Ritchie House in Topeka, Kansas was built by John and Mary Jane Ritchie in 1857 and was a stop on the underground railroad. The Shawnee County Historical Society acquired the Ritchie House in 1995 and has worked to restore and preserve the building. It was placed on the National Historic Registry in 2015. The Historic Ritchie House is part of Topeka's "Freedom's Pathway," which includes Brown v. Board National Historic Site and the Kansas State Capitol Building.
The small home is sparsely furnished and would take 5 minutes to see, but there are two galleries of displays in the adjacent Cox Communications Heritage Education Center at 1118 S.E. Madison. It was built in 1887 by Hale Ritchie, son of John and Mary Ritchie
Before taking us through the Ritchie House, our guide spent over 30 minutes giving us an interesting history of the Ritchie family and related them to the development of Topeka. When we visited the Ritchie House in June 2020, the seemed serious about being COVID19 cautious. We and our guide were all masked and there was a sanitation station just inside the Education Center.
Abolitionist John Brown stayed at the Ritchie House the last night he was in Kansas before heading East and eventually to ho was killed at Harper's Ferry.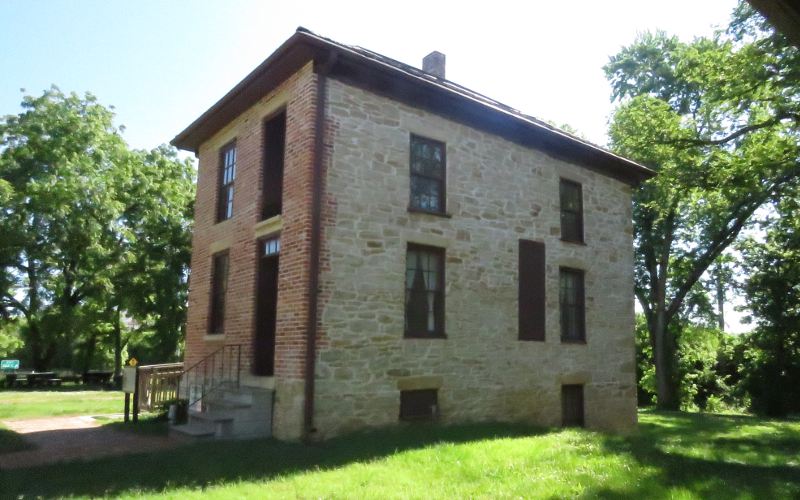 Historic Ritchie House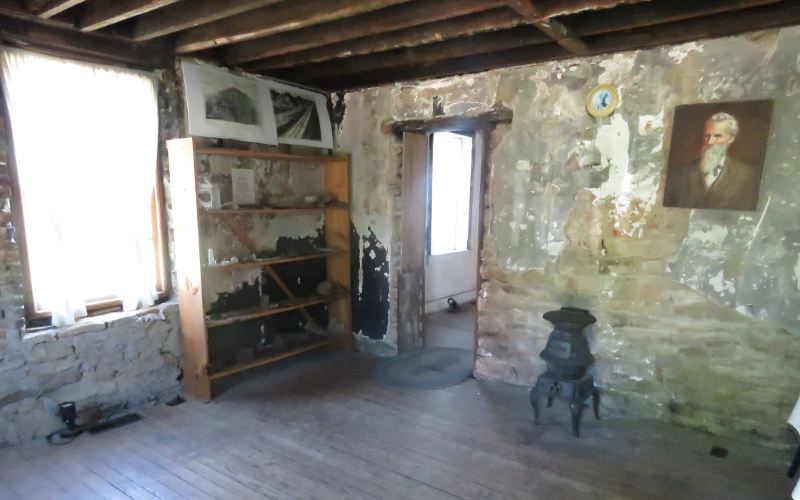 Historic Ritchie House front room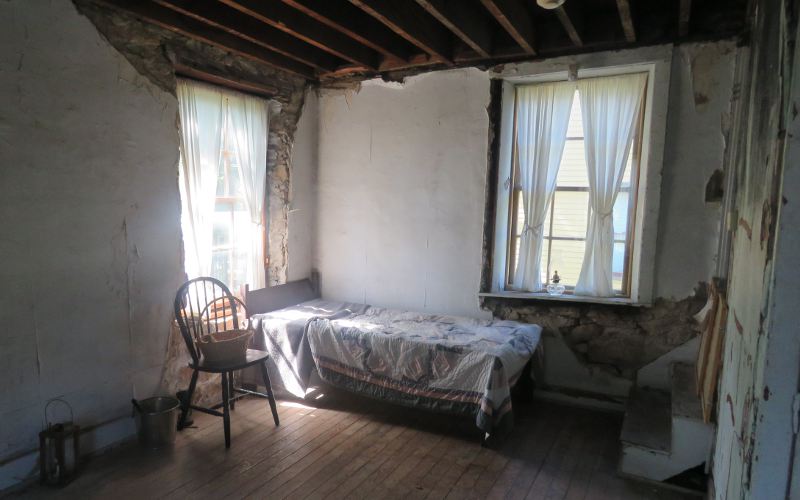 Historic Ritchie House back room

Heritage Education Center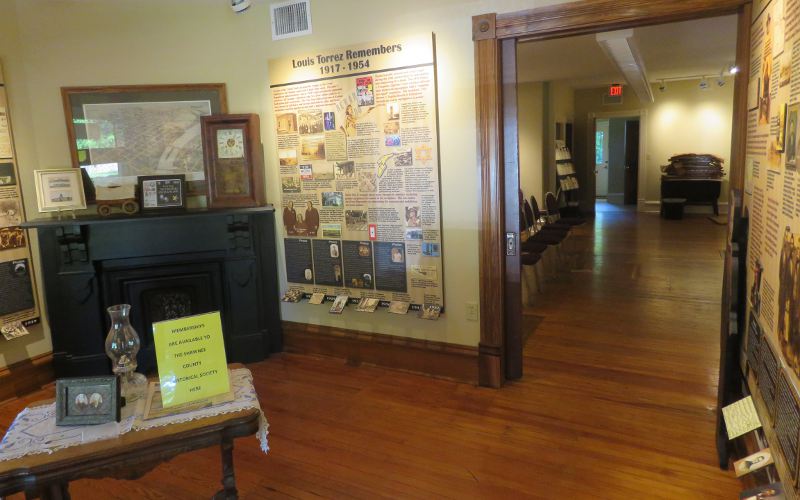 Heritage Education Center galleries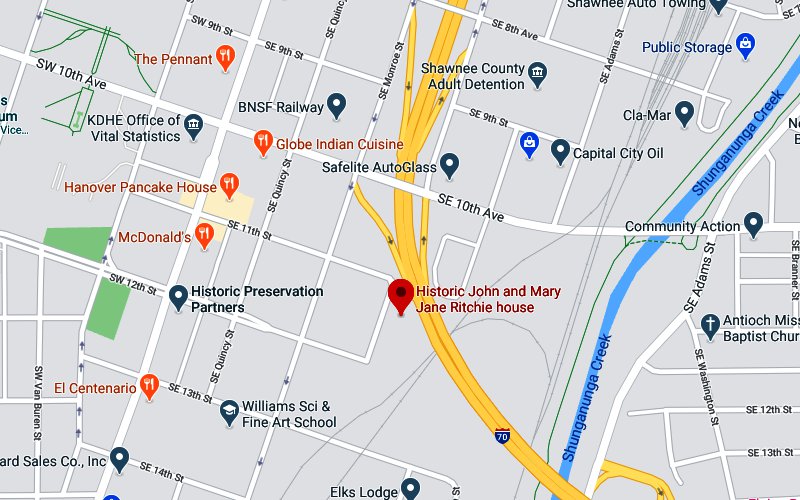 Historic Ritchie House Map
Guide to things to do in Topeka
Kansas Attractions Kansas Travel & Tourism Home
copyright 2020-2022 by Keith Stokes