Kansas History Museum

6425 SW Sixth Avenue
Topeka Kansas 66615
(785) 272-8681

Open Wednesday - Saturday: 10AM - 4PM
Closed state holidays
Admission $10 adults, $5 ages 2-17
Museum free August 17 - September 3
Closing September 4, 2022 for a year and a half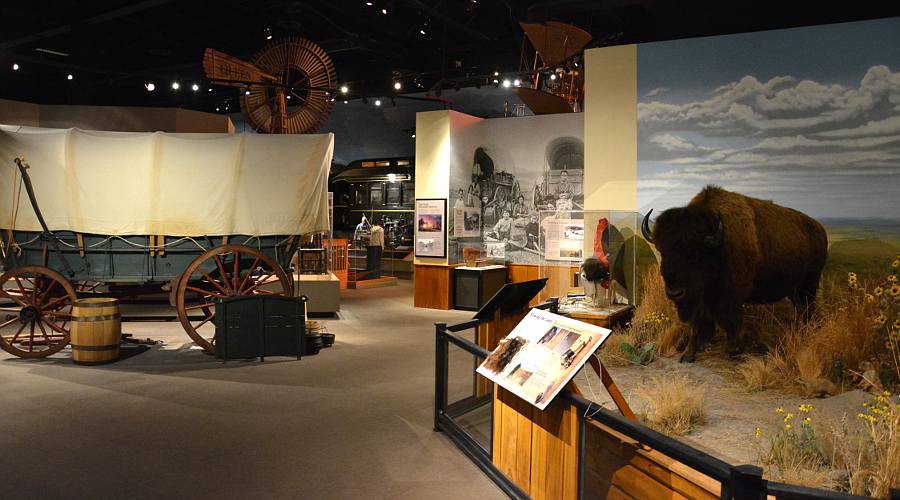 Forts and Trails Exhibit
The Kansas Museum of History in Topeka, Kansas features areas devoted to Native American History, the settling of Kansas, the battles over Kansas statehood, Civil War, African American History, and more recent developments. Exhibits include a fully stocked covered wagon ready for a trip on the Oregon Trail, a 1950s diner made by the Valentine Industries, a Biplane built in 1914 by A.K. Longren, and weapons. Kansas has been the home or original location of many restaurant chains from White Castle to the Harvey House chain to Applebee's, and the related exhibits are popular.
The main gallery also displays a Cheyenne tipi, a stocked covered wagon ready for a trip on the Oregon Trail, an 1880 Atchison, Topeka, & Santa Fe Railroad locomotive and six flags from the First and Second Kansas Colored Infantries.
Plan to spend at least 2 hours visiting the main gallery and temporary displays.
The State Archives collections contain more than 12 miles of printed materials & Kansas government archives, 25,000 maps, approximately 500,000 photographs, and more than 50,000 reels of microfilm. From March - October the State Archives is open 9 AM - 4:30 PM on Tuesday - Saturday, except state holidays. From November - February it is closes Tuesdays. Researchers can request material from the stacks until 4PM.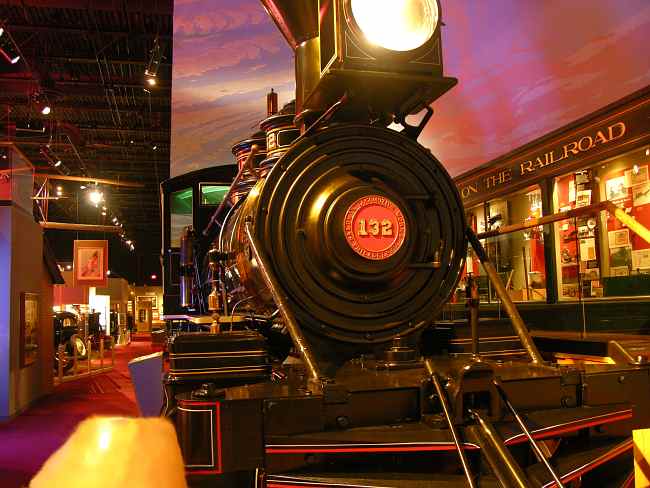 1880 Atchison, Topeka, and Santa Fe Railroad locomotive and cars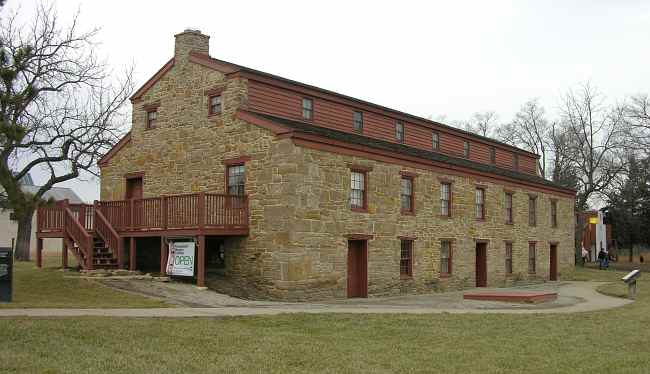 Potawatomi Baptist Manual Labor Training School - active 1850-1862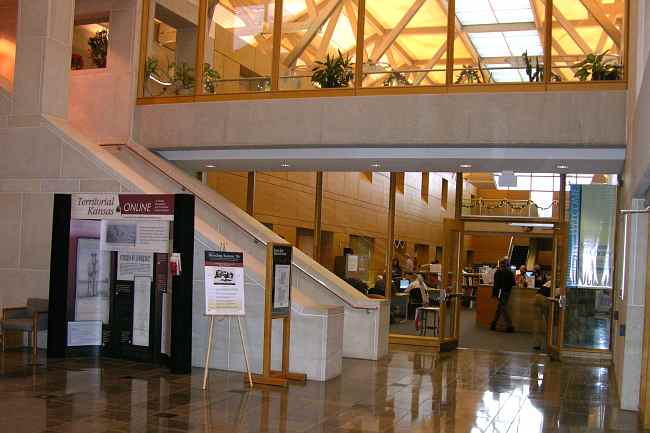 State Archives (former Center for Historical Research)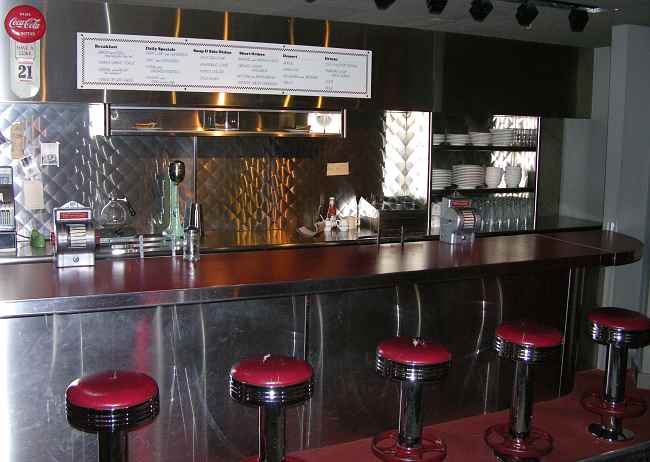 1950s diner made by Valentine Industries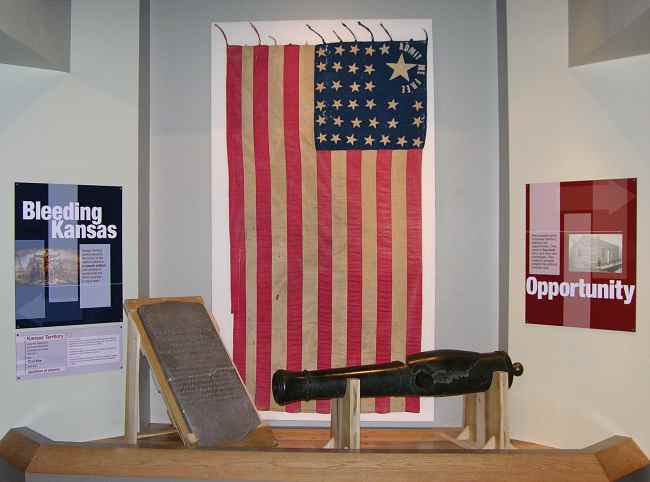 "Admit Me Free Flag" from 1856, tombstone of antislavery supporter David Buffum who was killed by
the Kickapoo Rangers, cannon used to attack antislavery Lawrence in 1856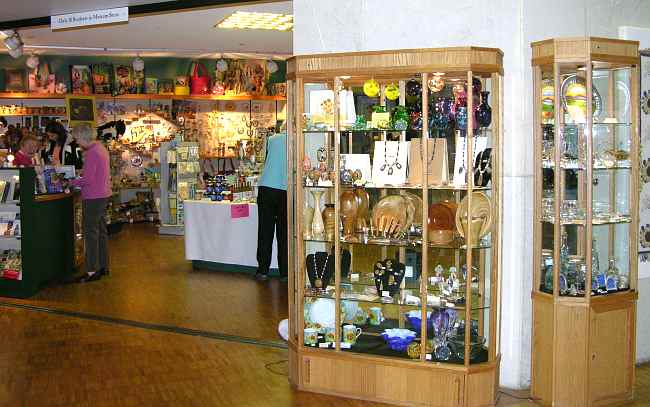 The Kansas Museum of History gift shop includes Kansas gifts, foods, art and crafts
Map of the main gallery Kansas History Museum website
copyright 2005-2022 by Keith Stokes