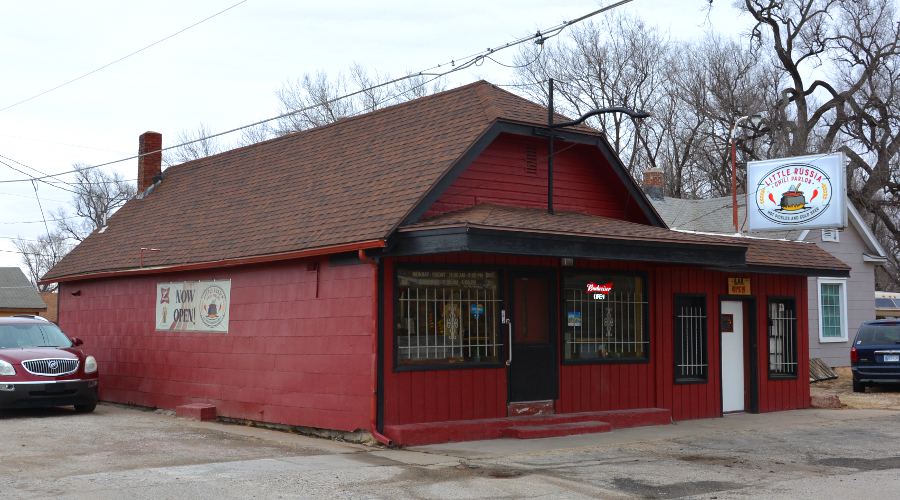 Little Russia Chili Parlor - Topeka, Kansas
Little Russia Chili Parlor opened in November 2022, in the space which was the home of C.W. Porubsky Grocery and Meats from 1947 until May 2022. Porubsky was a neighborhood market delicatessen and 30 seat tavern and sat across from the railroad tracks in the Little Russia district of Topeka, Kansas. Railroad workers stopped their vehicles on the tracks and walked over to Porubsky for lunch.
Porubsky had amazing horseradish pickles, superb chili from September to May, big plump deli sandwiches and other favorites like pimento spread and ham salad. They had limited hours and were first and foremost a neighborhood market. They did not take credit cards.
The building was purchased by American Services from Lawrence, Kansas a couple of months after Porubsky's closing. The new owners have discontinued the market, but tried to keep much the same deli menu. They do not have Porubsky's recipes, but have their own take on the popular items such as chili, pickles, ham salad and pimento spread. None of the products would be mistaken for the old, but I enjoyed all of them.
The chili is slight sweet and a little watery. I prefer chili without beans, but there were few enough kidney and red beans that I still enjoyed it. The large selection of condiments allows the customer to get the flavor and level of heat they want. The chili parlor serves hot dogs and chili dogs. The chili is watery enough that the bun fell apart and it had to eaten with a fork and knife, rather than picked up. It would be nice if they had metal utensils instead of plastic. I would also rather have the mustard in dispensers rather than little packets.
In addition to the chili Porubsky was famous for their very hot horseradish pickles. Little Russia Chili Parlor offers three house made pickles. Sweet bread & butter pickles, horseradish and hot. The new horseradish pickles are distinctly different in flavor and not nearly as hot as before. The hot pickles have heat from pepper, rather than strong horseradish.
My favorite Porubsky's dish was the hot pimento cheese spread. It came in regular and hot. The hot (pepper hot, not horseradish) was very hot. You might not get that much heat in the first bite, but you had it after 2 or 3 bites. The new hot pimento spread at Little Russua is less hot, but gets a nice taste from the pepper and I will be getting it regularly.
Prices are substantially higher, but that was expected. Many of the items at Porubsky had been unchanged in many years.
Various map services do not agree on the local street names in the Little Russia neighborhood of Topeka and it can be a little tricky getting here. The Yahoo map which we have posted below agrees with the actual street signs. NE Sardou Avenue does something very strange in this neighborhood.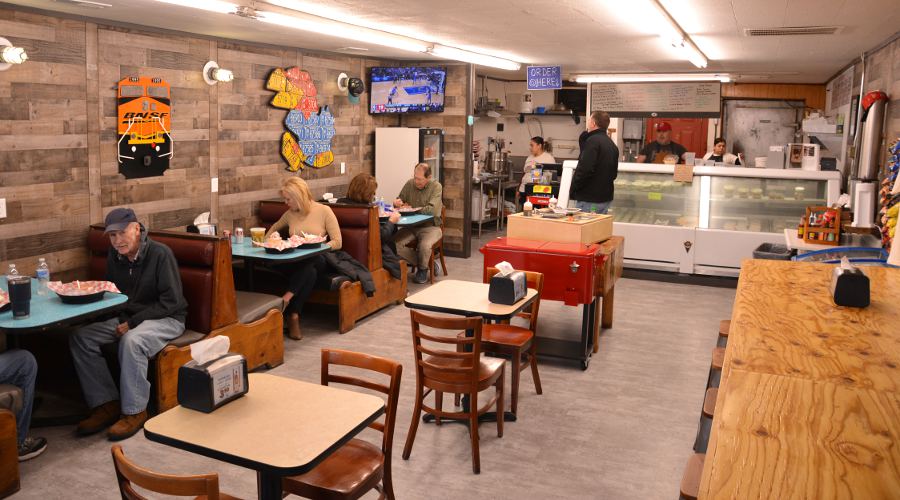 Main dining room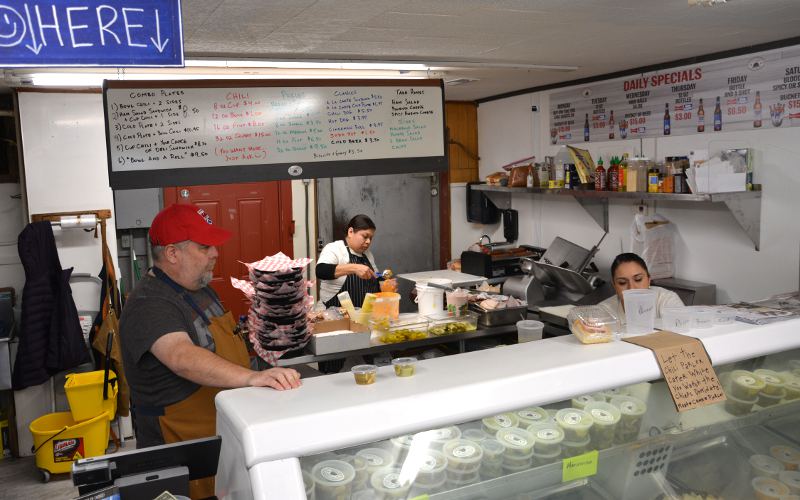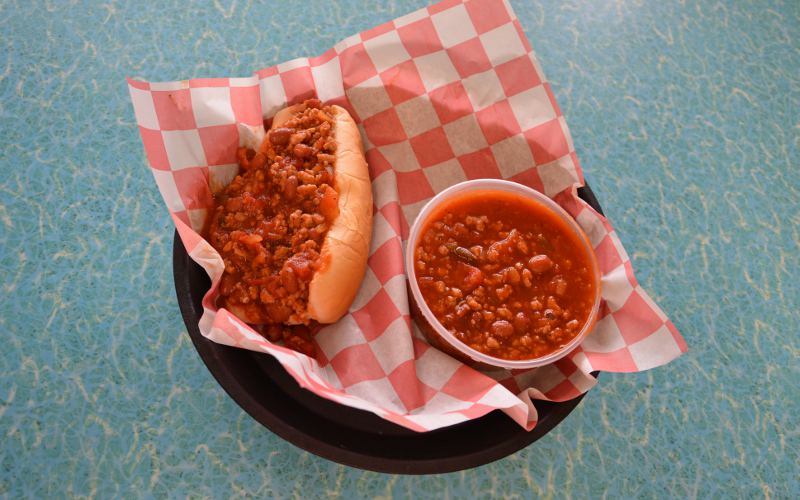 Chili dog and a cup of chili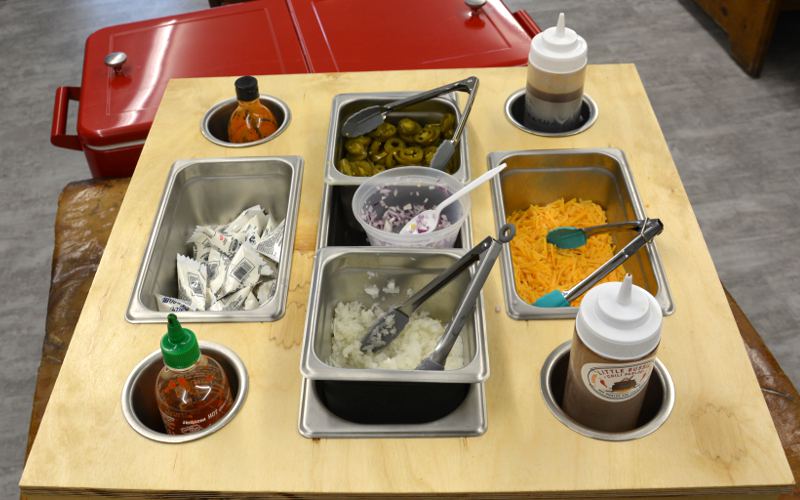 Condiment bar
hot sauces, vinegar, salt & pepper and mustard & mayonnaise in packets are also available

Hot pimento spread, ham salad
horseradish pickles, bread & butter pickles, hot pickles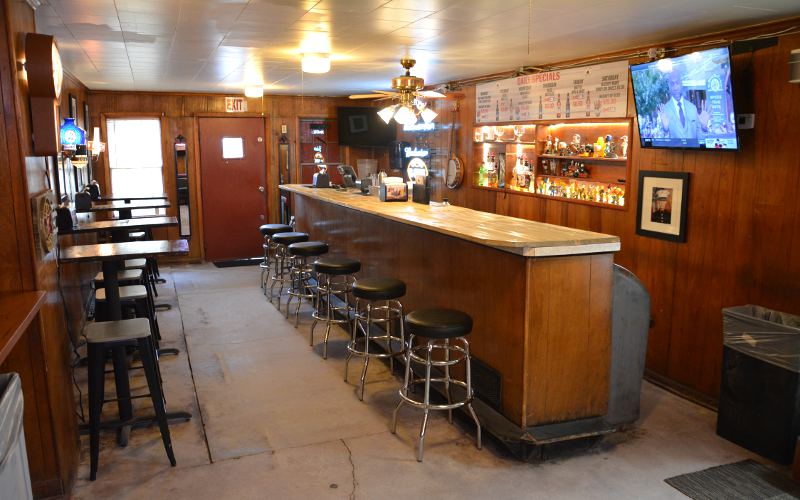 Tavern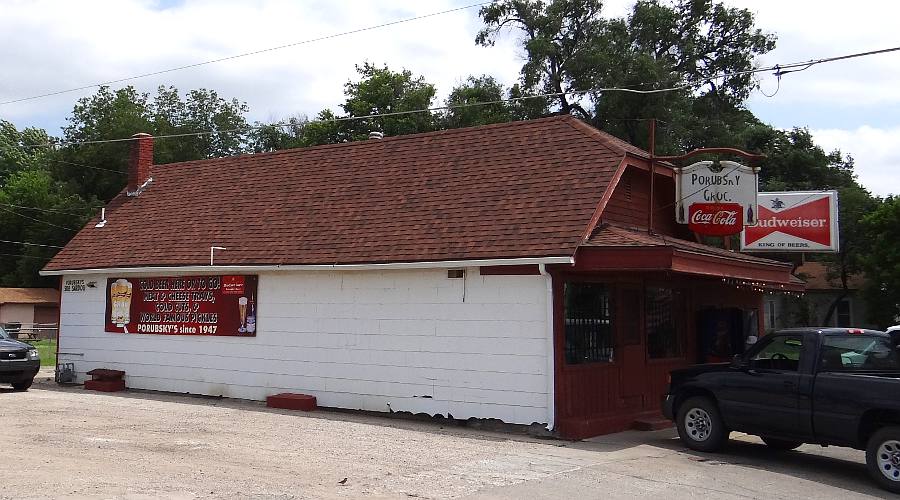 Porubsky Grocery and Tavern in 2014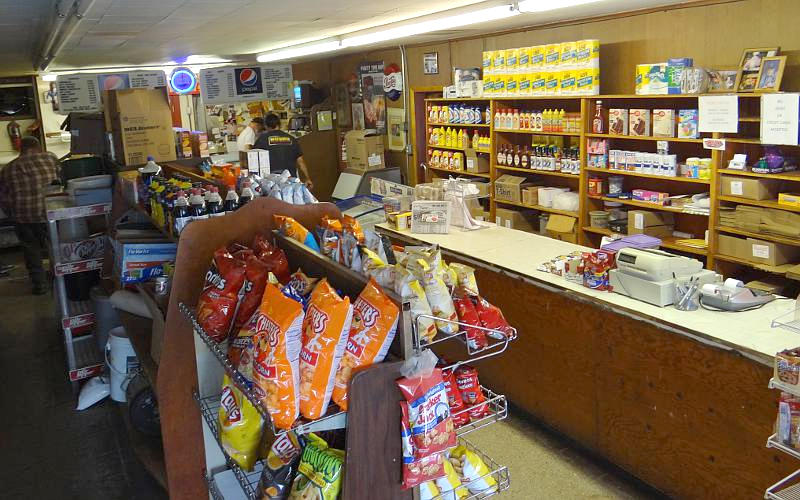 The entire grocery area when it was Porubsky Grocery


Little Russia Chili Parlor Menu from February 2023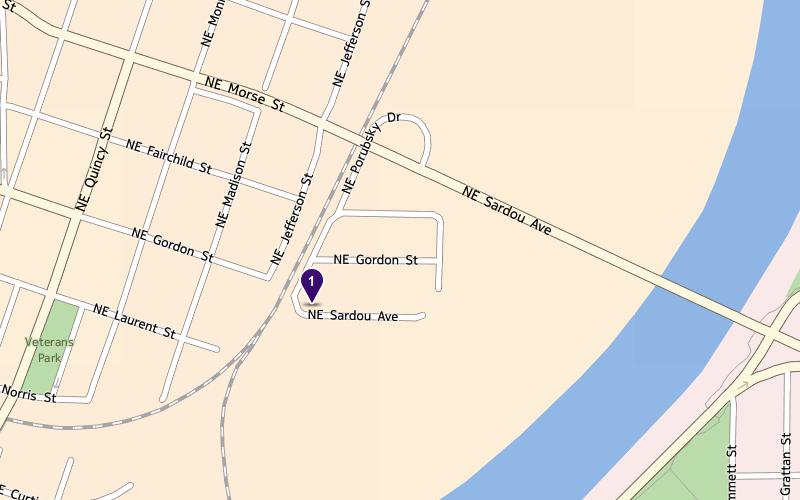 Little Russia Chili Parlor Map
Kansas Specialty foods
Kansas Attractions Kansas Travel & Tourism Home
copyright 2014-2023 by Keith Stokes