Topeka Cemetery

1601 SE 10th Avenue # 1
Topeka, Kansas 66607
(785) 233-4132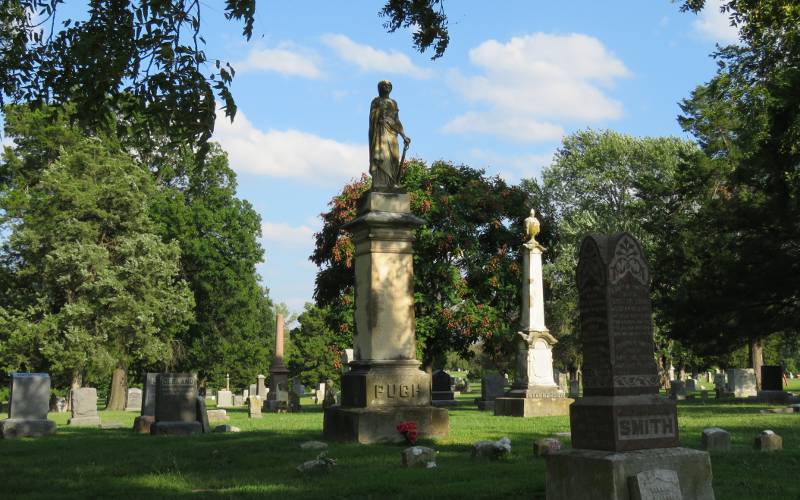 Topeka Cemetery - Topeka, Kansas
Topeka Cemetery in Topeka, Kansas is the oldest chartered cemetery in the state of Kansas. The territorial governor of the Kansas Territory signed the legislation authorizing the cemetery on February 2, 1859. Other nearby burials from the previous 4 years were moved to the Topeka Cemetery.
The Topeka Cemetery contains the graves of five governors, a vice-president, 17 Topeka mayors and many other prominent Kansas residents, as well as numerous other memorials. Topeka's Jewish cemetery is contained within Topeka cemetery and sections were reserved for pets, and members of the Elks, Evangelical Lutheran Church, Kansas Episcopal Church, Odd Fellow, Topeka Orphans Home, and Topeka Typographical Union.
The most striking feature of Topeka Cemetery is the Mausoleum Row, which was placed on the National Register of Historic Places in 2001. It has 10 large limestone mausoleums in a variety of styles of architecture, fronted by the James Edwin Hurley Obelisk, dedicated to a former General Manager of the Atchison, Topeka and Santa Fe Railway Company. This area has a nice view of the downtown Topeka skyline to the west.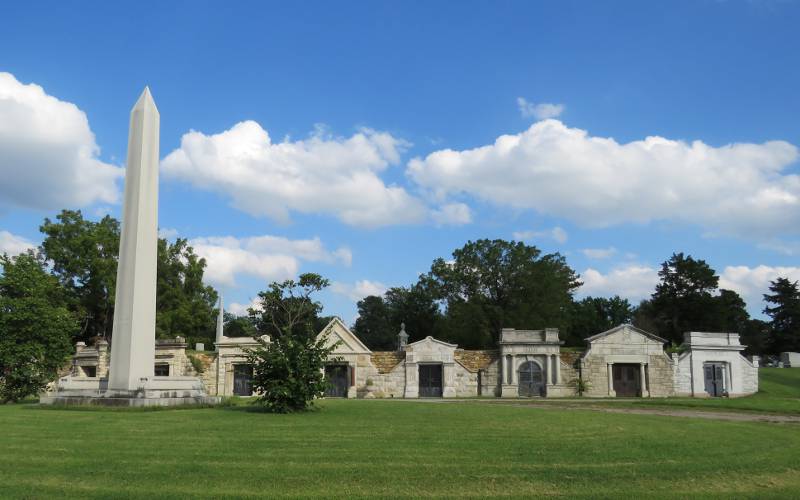 James Edwin Hurley Obelisk and Mausoleum Row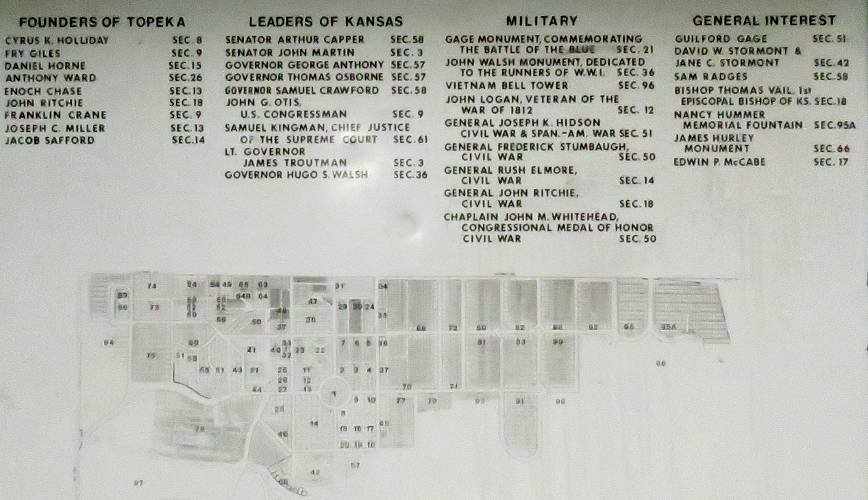 These signs at the entrances to Topeka Cemetery point out some of the more prominent burial sites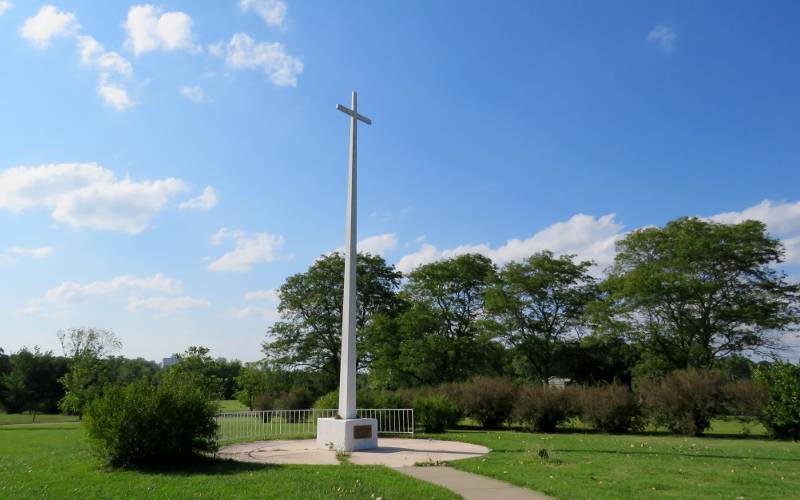 Memorial to the 16 people who died as a result the 1966 Topeka tornado, "given as a tribute for those who worked unselfishly in
restoring our city to normalcy and as a memorial to those who lost their lives in the tornado of June 8, 1966."
The cross originally was erected on the north side of Burnett's Mound, but was moved to reduce vandalism.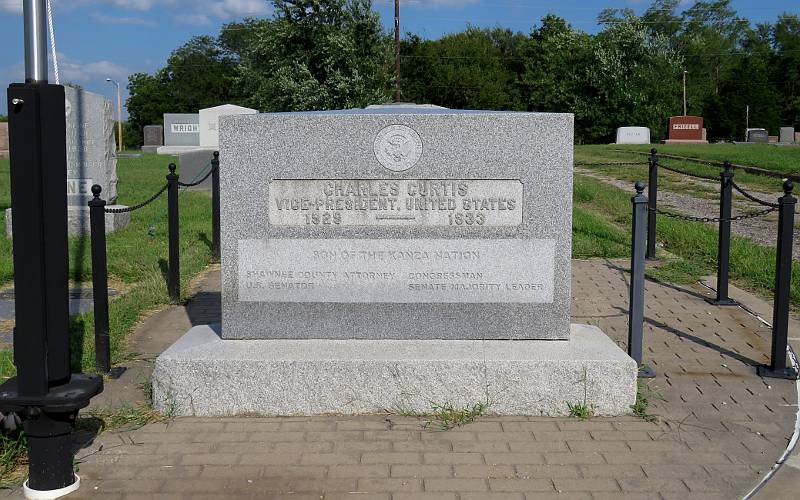 Charles Curtis
Vice President, United States
1829 - 1833
Son of the Kanza Nation
Shawnee County Attorney Congressman
US Senator Senate Majority Leader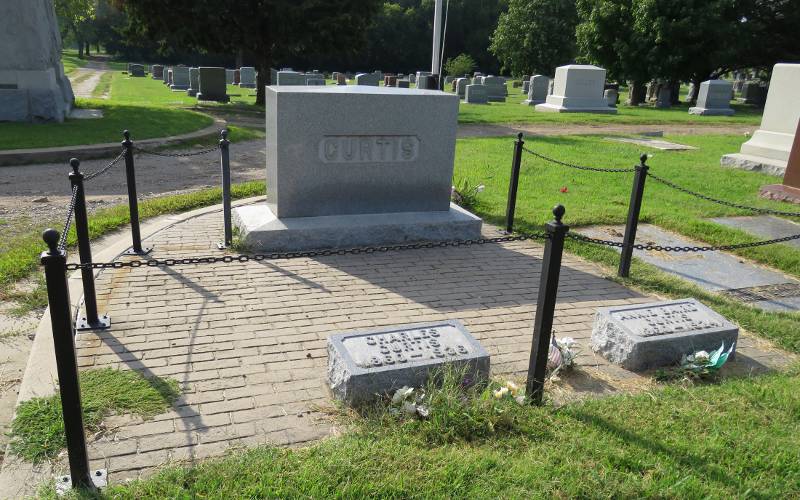 Charles Curtis was the 31st United States Vice President. Curtis was 1/8 Native American, and as a child, lived for
three years on a Kaw reservation. He learned to speak French and Kansa before he learned English.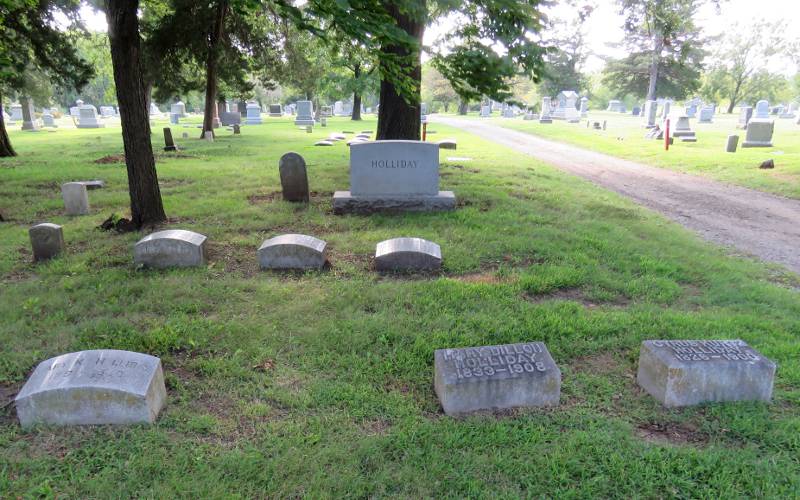 Cyrus K. Holliday was a founder of the City of Topeka and the Atchison, Topeka and Santa Fe Railroad.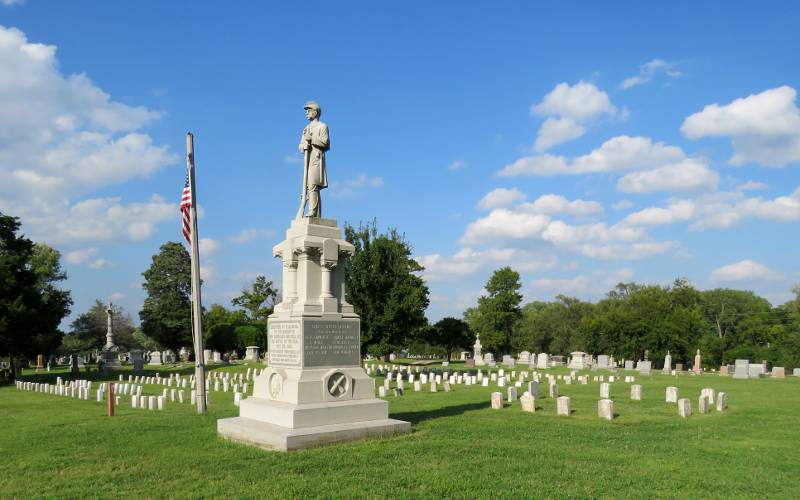 "Erected by G.G. Gage, to the memory of his comrades who fell at the Battle of the Blue.
October 22, 1864
By the blood of these heroes, and their compatriots, this great republic was made to live."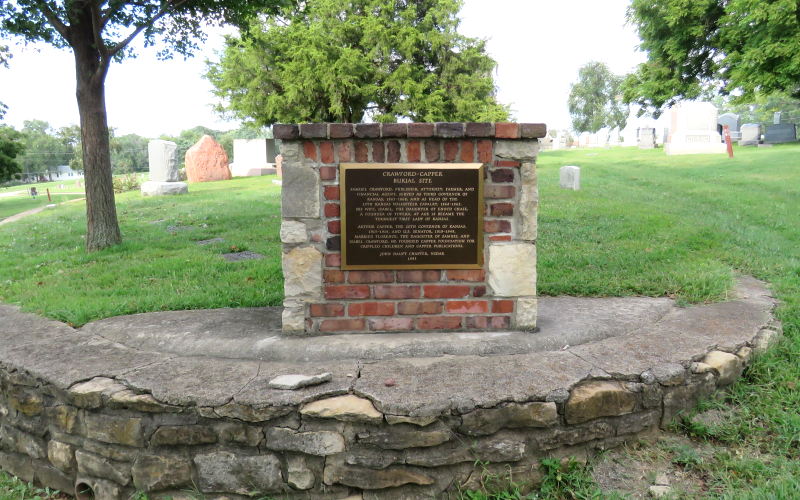 Crawford-Capper Burial Site
Samuel Crawford, publisher, attorney, farmer, and financial agent, served as third Governor of Kansas, 1865-1869,
and as head of the 19th Kansas Volunteer Cavalry, 1868-1869.
His wife Isabel, the daughter of Enoch Chase, a founder of Topeka, at age 18 became the youngest First Lady of Kansas.
Arthur Capper, the 20th Governor of Kansas, 1915-1919, and U.S. Senator, 1919-1949,
married Florence, the daughter of Samuel and Isabel Crawford.
He founded Capper Foundation for Crippled Children and Capper Publications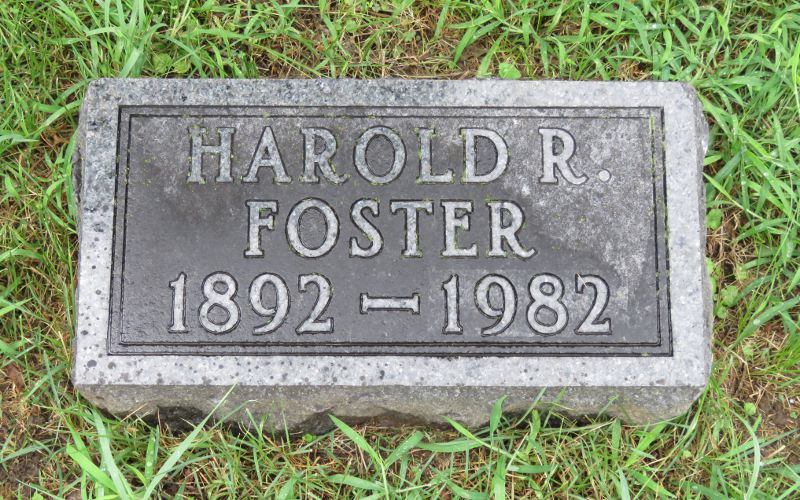 Hal Foster who created the comic strip Prince Valiant is buried in section 55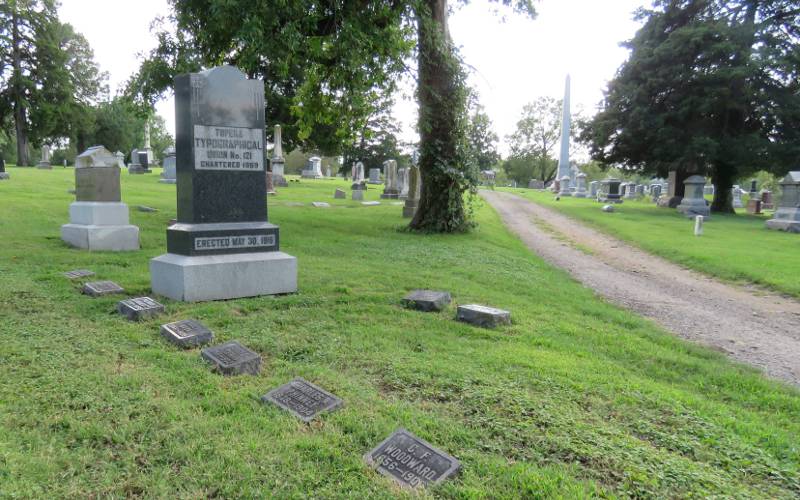 Massachusetts granite monument dedicated to members of the Topeka Typographical Union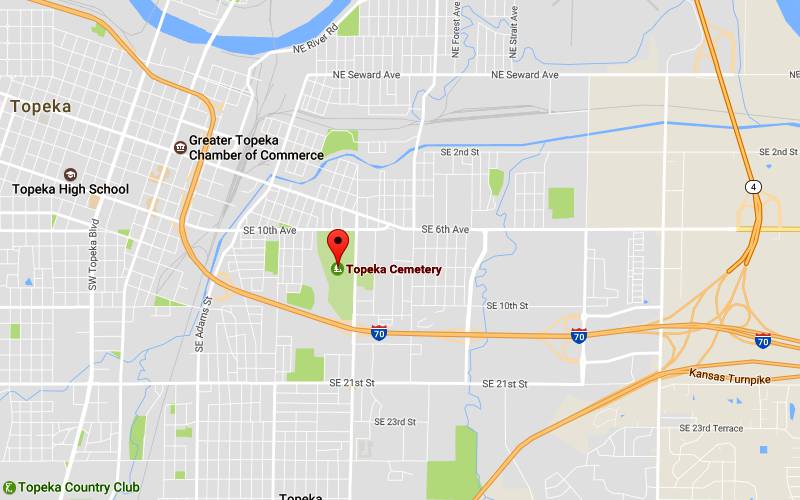 Topeka Cemetery Map
Guide to things to do in Topeka
Kansas Attractions Kansas Travel & Tourism Home
copyright 2016-2022 by Keith Stokes