Vieux Crossing &
Louis Vieux Elm

Oregon Trail Road
Louisville, Kansas 66547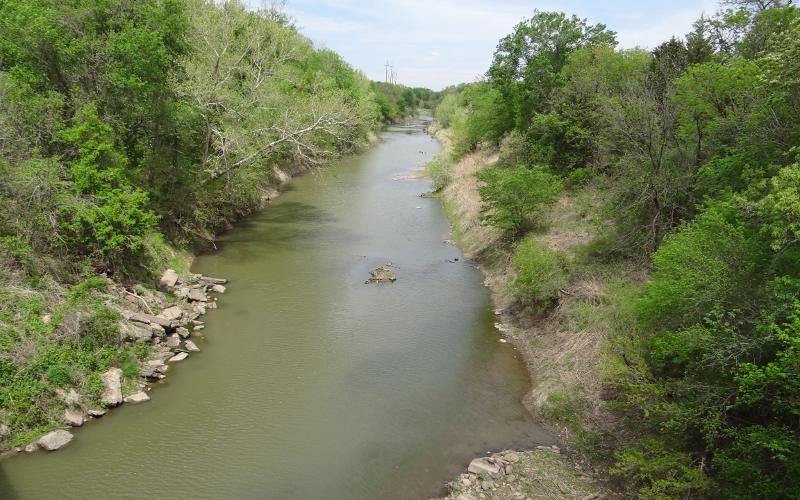 Vermillion River Vieux Crossing
The Oregon and California trails crossed the Vermillion River about 3 miles east of the present community of Louisville, Kansas. White travelers used this crossing as early as 1819 and it was regularly used by the 1840s. Kit Carson and John C. Fremont crossed here in 1842 and the Donner Party in 1846. When Fort Riley opened in 1853, the military road from Fort Leavenworth to Fort Riley crossed here.
The west side of the river was the first major campsite about a days journey from St. Mary's Mission, and many stayed here overnight. There were several cholera outbreaks in the area and in 1849 about 50 cholera victims were buried near the bank of the river. This impromptu cemetery was also used for others who died along the trail. There are 3 grave markers there today.
Fording the river was difficult and risky. Wagons had to be lowered down the steep bank with ropes, floated across the Vermillion River and hauled up the other side, while livestock waded or swam across the sometimes swift current. A large wagon train might take two days to cross.
In 1857, Louis Vieux and his family moved to a homestead on a high point just east of the river and built a toll bridge. The cost of using the bridge was $1 for a six ox team and wagon. It is estimated that some days nearly $300 in tolls was collected. Louis had a Potawatomi mother and French father, and was a leader in the Potawatomi nation. The river crossing is known today as Vieux Crossing.
In 1859, the stagecoach to Denver started crossing here and a stable was established at the Vieux's farm. The Vieux family also sold grain and hay.
Today there is a small fenced in park, up the bank from the cholera cemetery. For many years it held the Kansas and U.S. Champion elm tree, the largest elm tree found in the United States. It was believed to be from about 1716 and became known as the Louis Vieux Elm. In 1998 the tree was lost to a lightning strike and vandalism, and a gazebo was built around the stump to protect it. The stump was burned (possibly arson) in 2011. Today a picnic table sits in the gazebo.
A few feet from the gazebo are 7 gravestones, each of which says only "soldier." It is believed that these mark the grave of unknown US soldiers, but no details are known. There is speculation that they were cholera victims.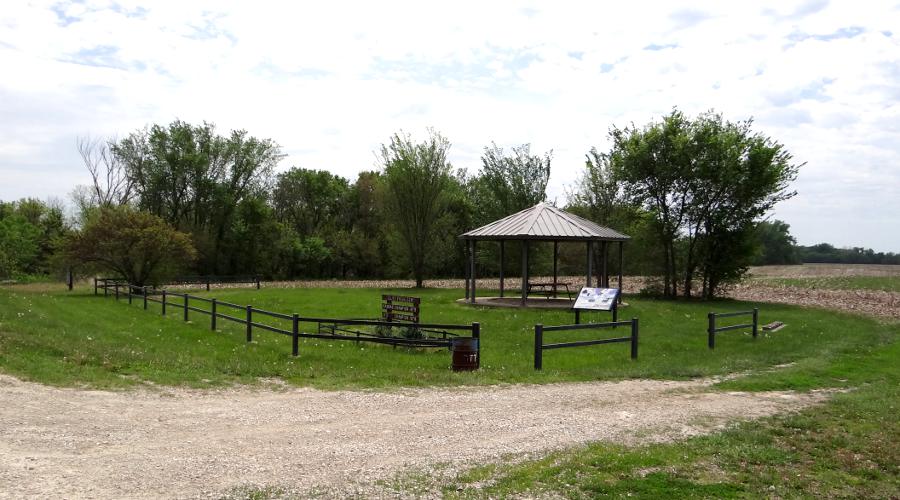 Louis Vieux Elm Park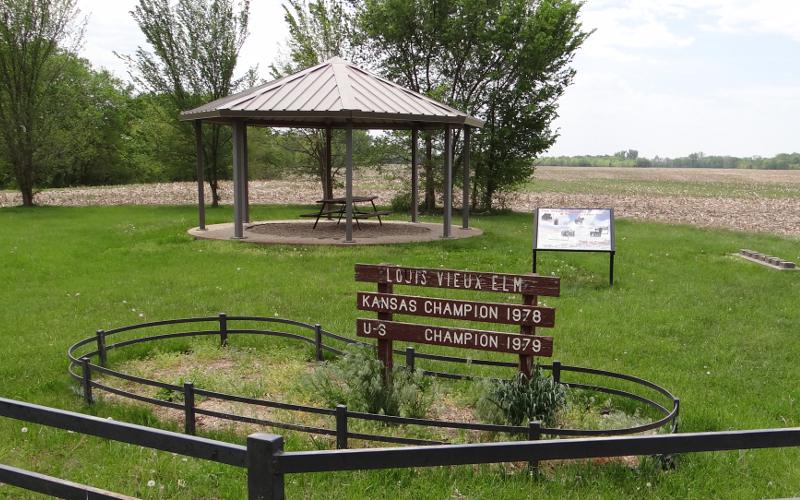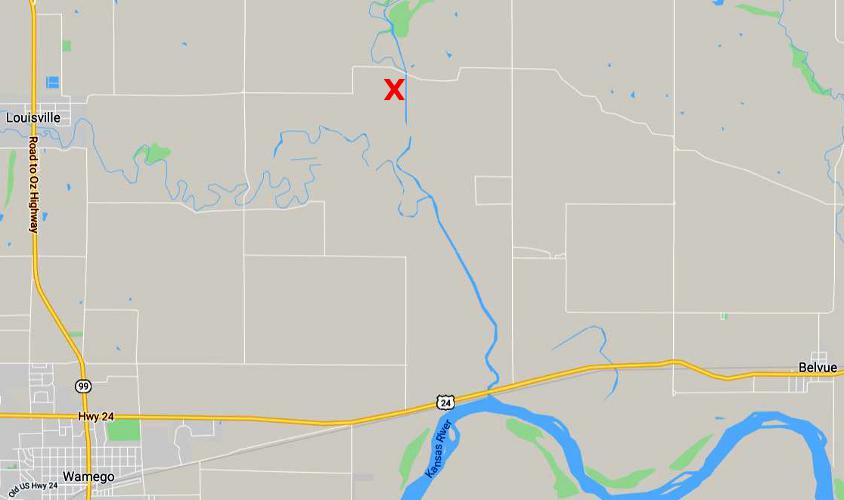 Vieux Crossing and Louis Vieux Elm Map
06/20 LAS. copyright 2015-2020 by Keith Stokes