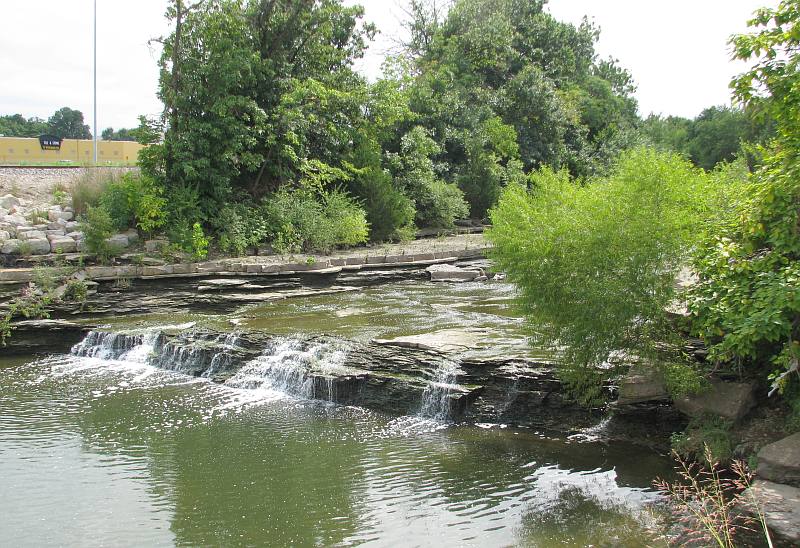 Turkey Creek Waterfall in late August, 2009
I discovered this unexpected waterfall one day when entering I-35 from Antioch Road. Looking over to the right, there was a creek passing under railroad tracks and a waterfall on the other side.
Getting off at the next exit, we drove back on Merriam Drive looking for access, only to find a sign that said "Waterfall Park." We found a nice park with a paved path to the waterfall and access to the nearly 4 mile long Turkey Creek Streamway Park. A lovely spot, despite being wedged in between railroad tracks and an industrial area.
Turkey Creek Waterfall Park in Merriam, Kansas was created in 2006. There is a nice bench overlooking the waterfall, but so far there are no picnic facilities.
In 2009, long term plans for Waterfall Park included a narrow gauge railroad, depot, fishing pier and fountain, but all we have seen so far is the fountain.
More small falls can be seem upstream on Turkey Creek for several miles.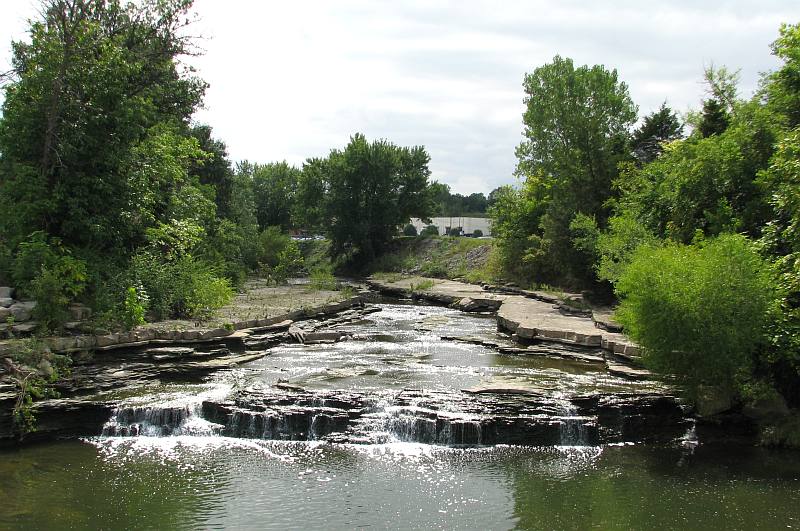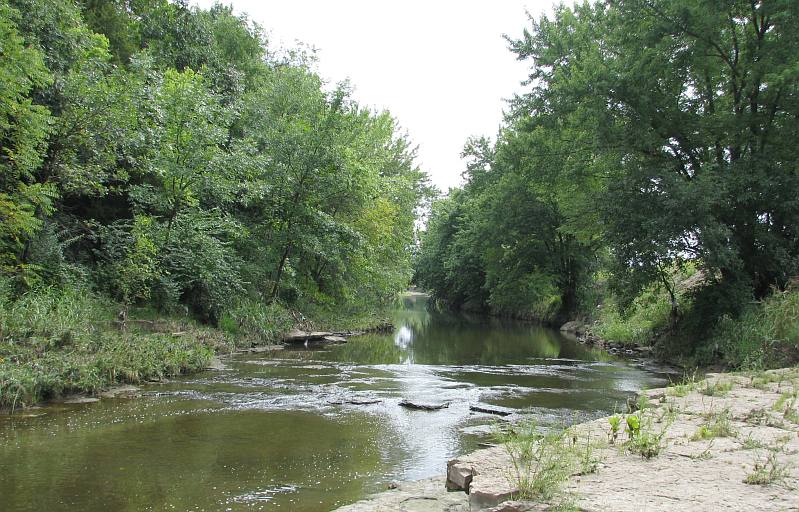 Turkey Creek above the waterfall. The bicycle path that is part of Turkey Creek Streamway Trail is up the bank and a few yards
to the right of this photo.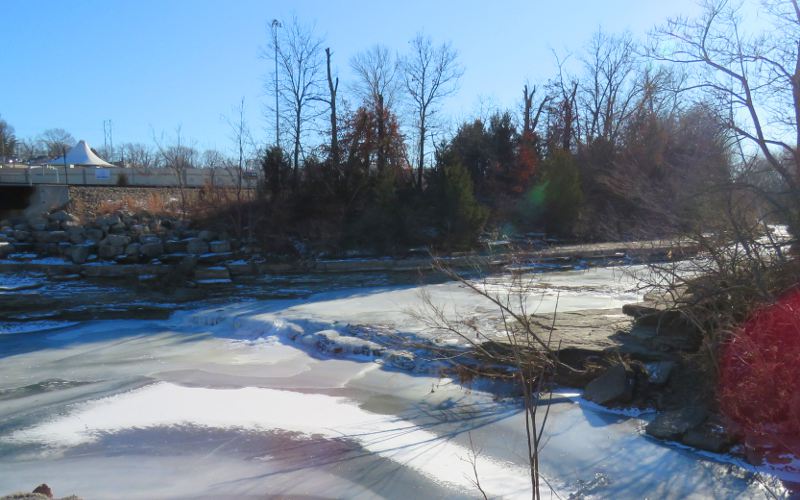 Frozen Turkey Creek Waterfall on a 10 degree New Years Day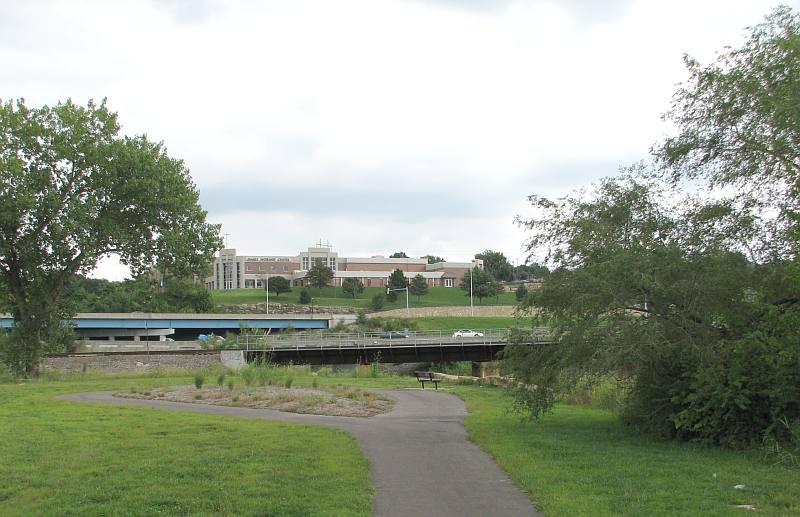 Turkey Creek Park Trail head with railroad track, I-35 and Antioch Road in the distance.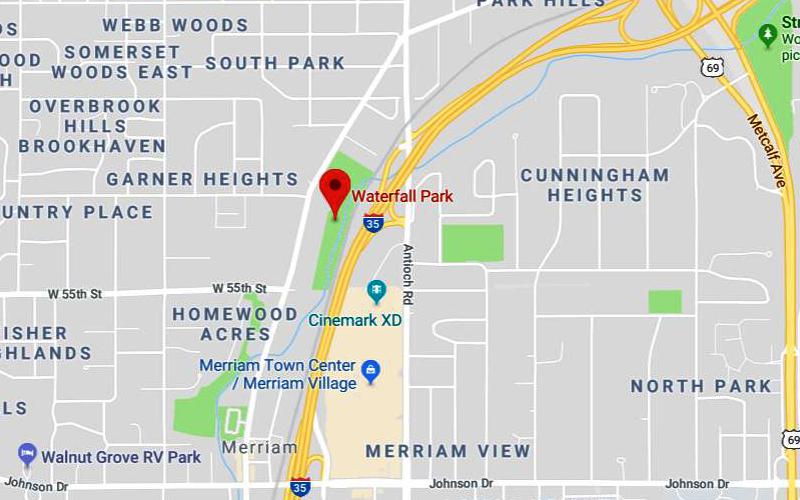 Turkey Creek Waterfall Park Map
More Kansas Waterfalls
Kansas Attractions Kansas Travel & Tourism Home
copyright 2009-2020by Keith Stokes