City Cemetery
Folk Art Gravestones

415 East 9th Street
Hoisington, Kansas 67544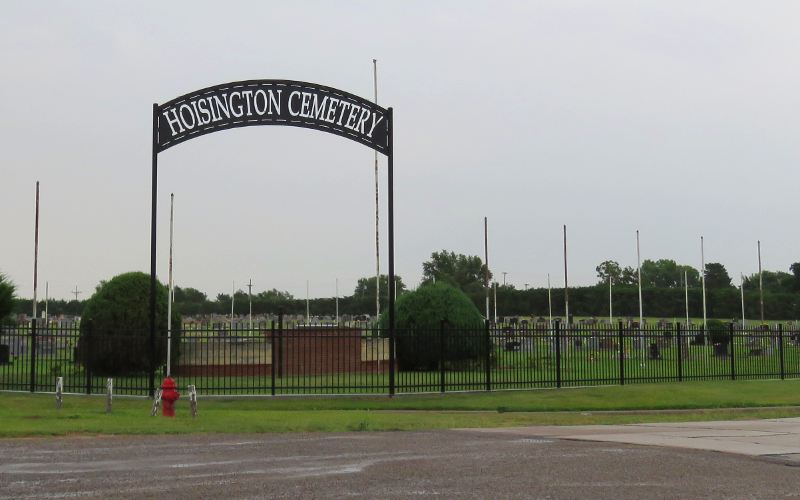 City Cemetery - Hoisington, Kansas
At least twelve previously unmarked graves in City Cemetery in Hoisington, Kansas are now marked with hand crafted folk art concrete and wire gravestones which were created by local grassroots artist, Phil Webb.
Phil's mission began in 2008 when he learned that Creola Paxton who died in 1947 was buried in an unmarked grave. He found her name fascinating and did some research, learning the she loved to sew. Phil is a primarily self taught artist who was already making reinforced concrete sculptures for his yard and he created a unique marker to place upon her grave. Over time he created markers for unmarked graves of infants, veterans and others. The family of one of his friends asked him to create the headstone for his grave.
We located eleven of Phil Webb's gravestones, all of them were in the north half of the 15 acre cemetery and the unique painted figures on all but one of them made them easy to find.
Phil also does his part for those who care about the other graves in Hoisington's cemetery, adding memorials and hundreds of photos of graves to the Find A Grave web site.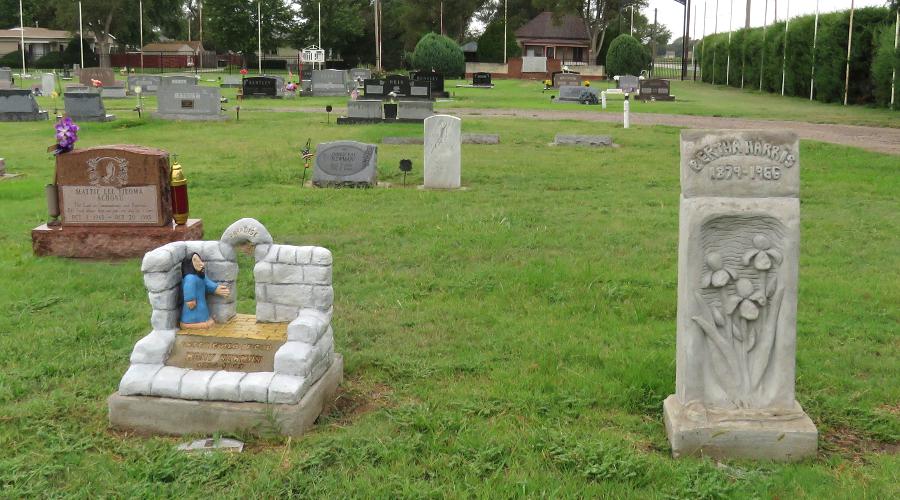 Two of the folk art gravestones near the northwest corner of the cemetery
Bertha Harris (1879-1966)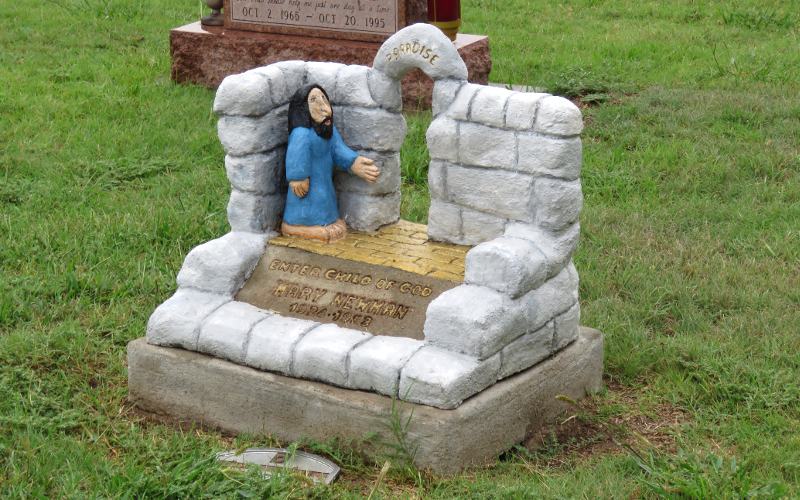 Enter Child of God
Mary Newman
(1924 -1983)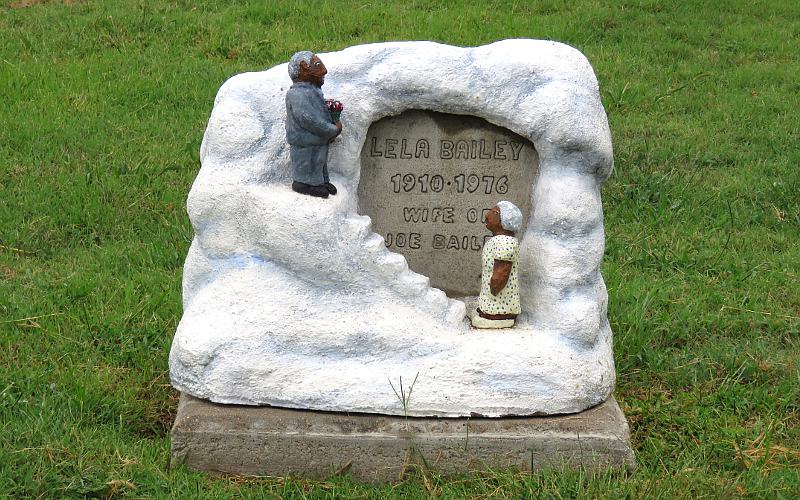 Lela Bailey
(1910-1976)
Wife of Joe Bailey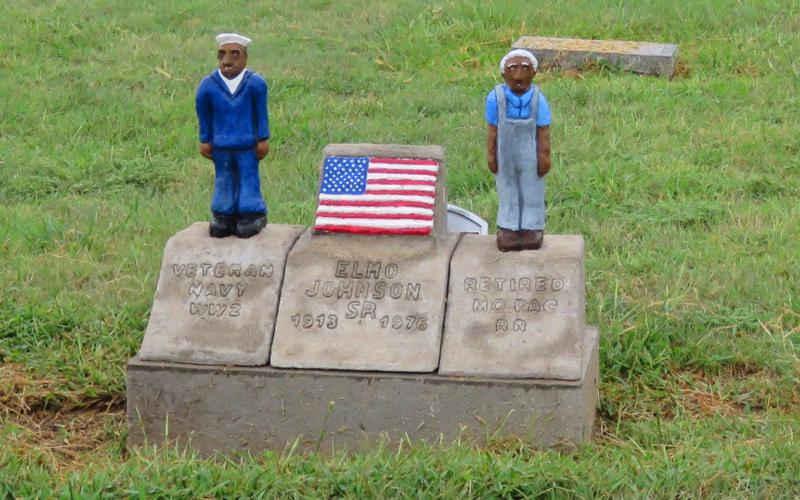 Elmo Johnson Sr.
(1913 1976)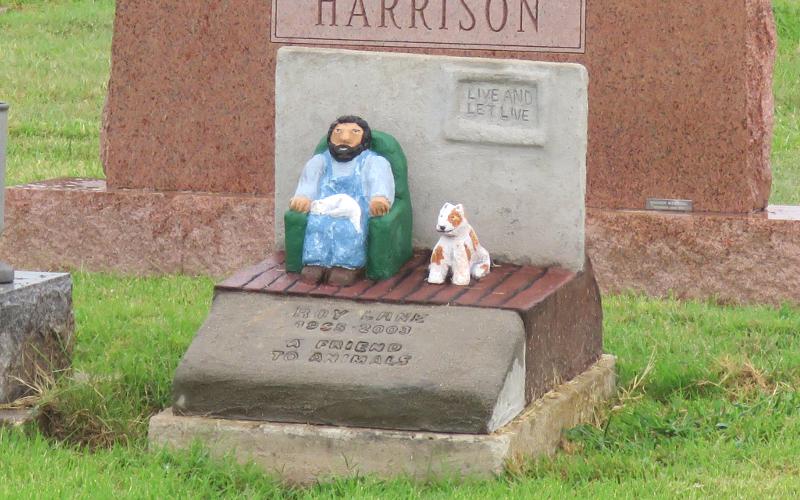 Roy Lane
(1955-2003)
A Friend to Animals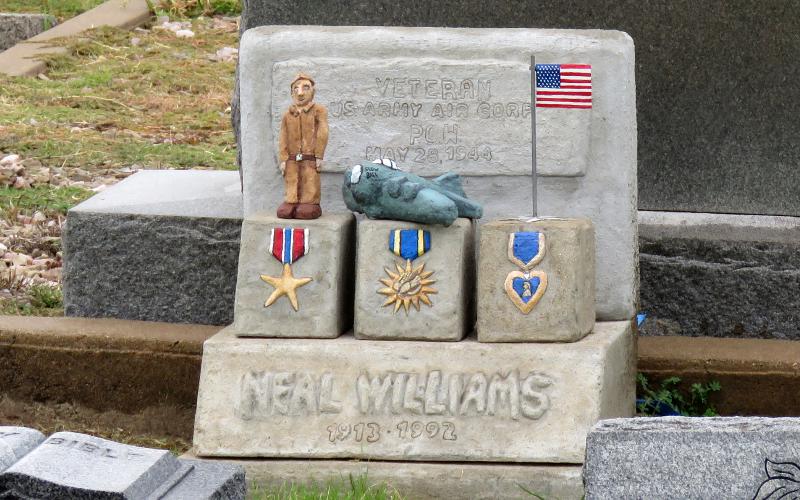 Veteran US Army Air Corp
POW May 28, 1944
Neal Williams
(1913-1992)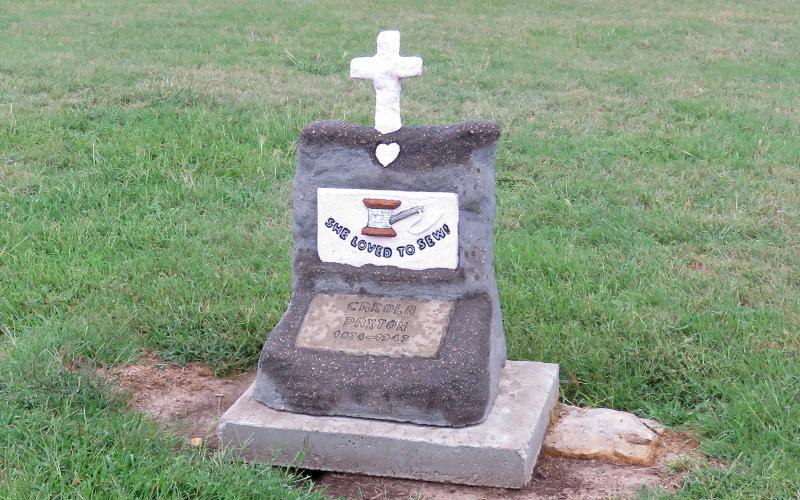 She Loved to Sew
Creola Paxton
(1874-1947)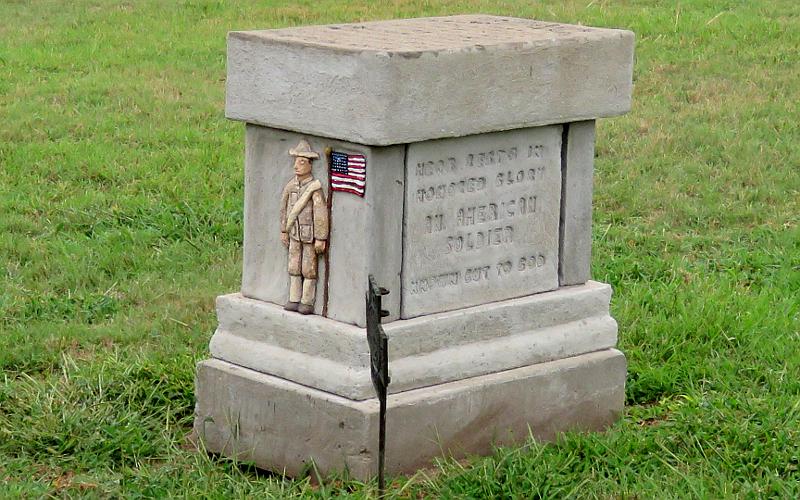 Spanish American War Unknown Soldier (other two sides in photo at the top of this page)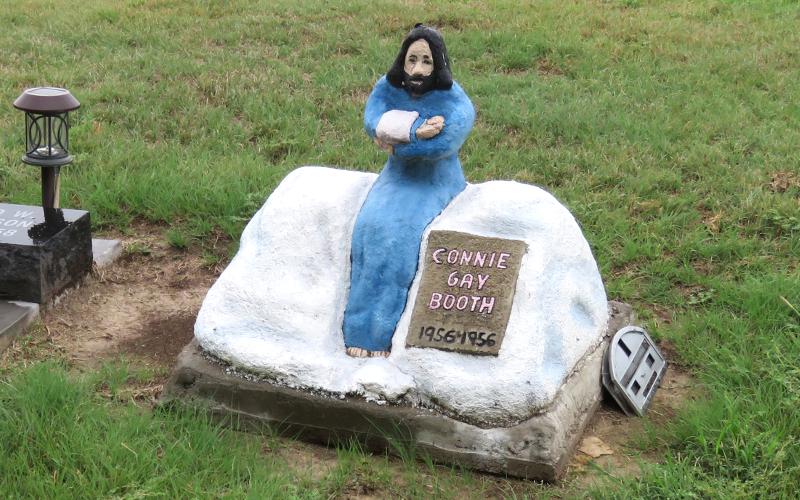 Connie Gay Booth
(1956-1956)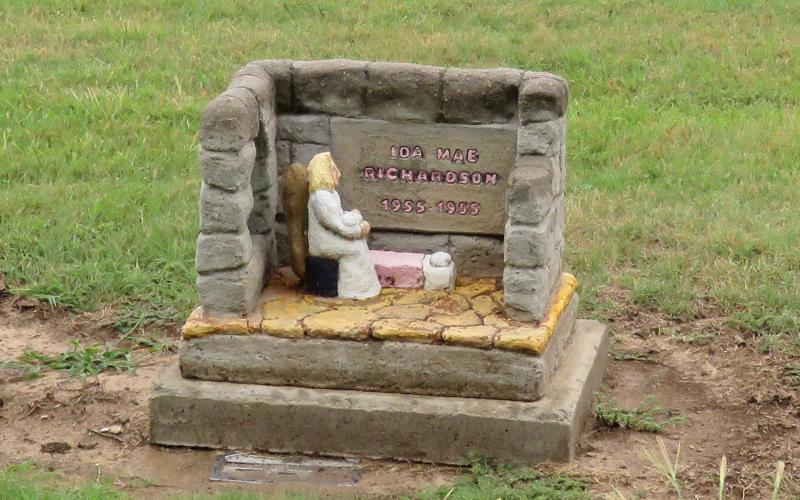 Ida Mae Richardson
(1955-1955)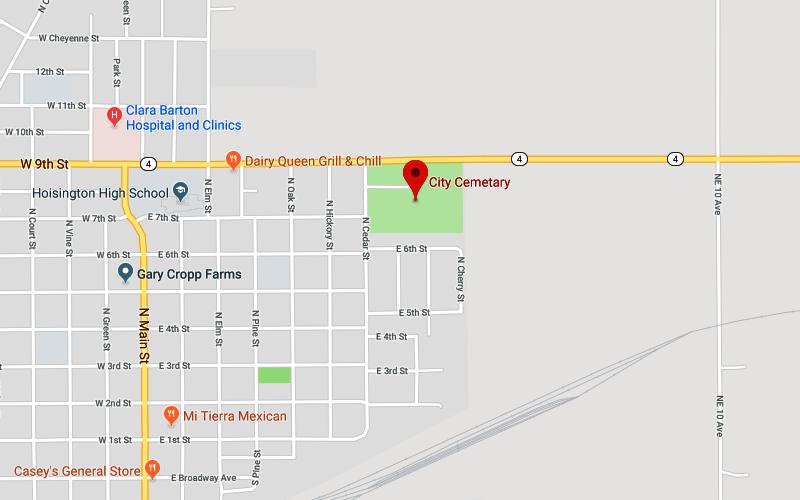 City Cemetery Map

copyright 2018 by Keith Stokes