When Pigs Fly
BBQ Contest & Fly In

McPherson Airport
McPherson, Kansas
620-241-3303

Archive Page
Event has been discontinued





Aircraft on display at When Pigs Fly
Archive only - When Pigs Fly has been discontinued.
McPherson, Kansas hosts special events throughout the year. On Labor Day weekend (or sometimes the weekend before), the event has been "When Pigs Fly," a combination fly in and BBQ contest. The top prize for 2007 was $1,000.
Wander past the 25 competing BBQ teams and you may be able to try some samples, or purchase BBQ at the hanger. Then check out the airplanes and related exhibits while listening to the sounds of the Wheatland Old Timers, a pick up band made up of men who have played together occasionally for many years.
Concessions, paper airplane contest, pony rides, powered parachutes, flight simulator, sky diving and more simple fun! Or drop by and check on the BBQ teams preparing their que and partying on Friday night.
Be sure and take mosquito repellent.
The photos on this page are from the 2005 When Pigs Fly.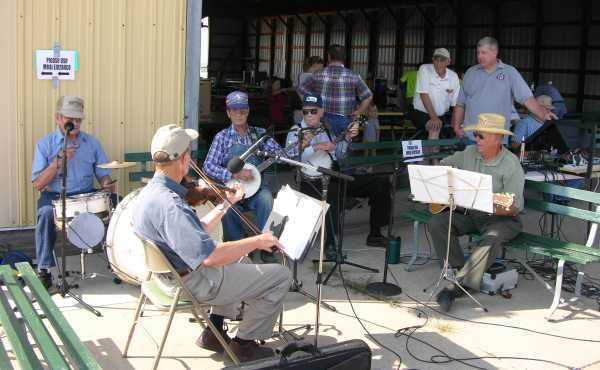 Wheatland Old Timers are a highlight of the event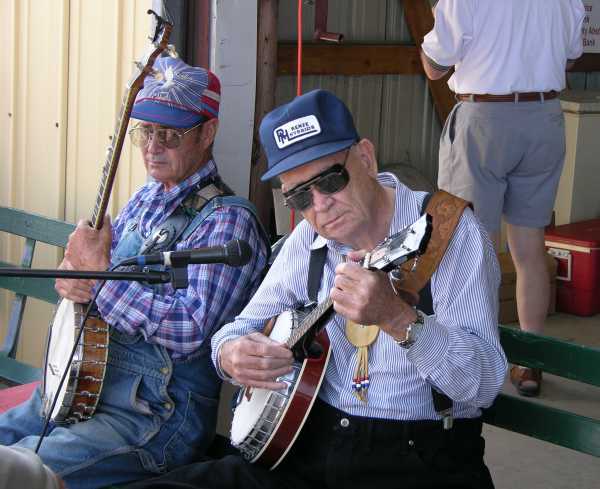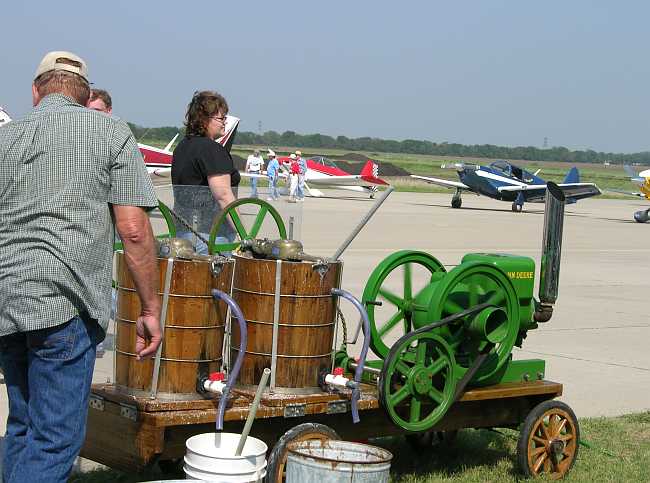 Homemade ice cream churned by the gallons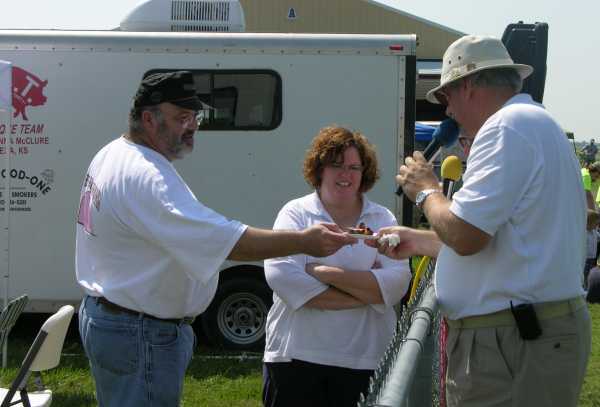 John Myers and Roger Tener of Plane Talk Airshows snag a sample from a Lenexa BBQ team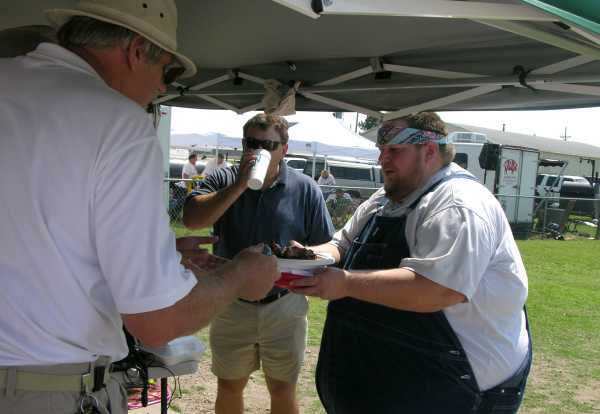 When Pigs Fly website
Kansas Attractions Kansas Travel & Tourism Home
copyright 2005-2017 by Keith Stokes