Exploration Place

300 North Mclean Boulevard
Wichita, Kansas 67203
(316) 660-0600

Sunday: Noon - 5PM
Monday - Saturday: 10AM - 5PM

Ages 12-64: $9.50 65+: $8 4-11: $6
Prices do not include sales tax or additional charges

Additional fees for activities and special exhibits

Exploration Place Map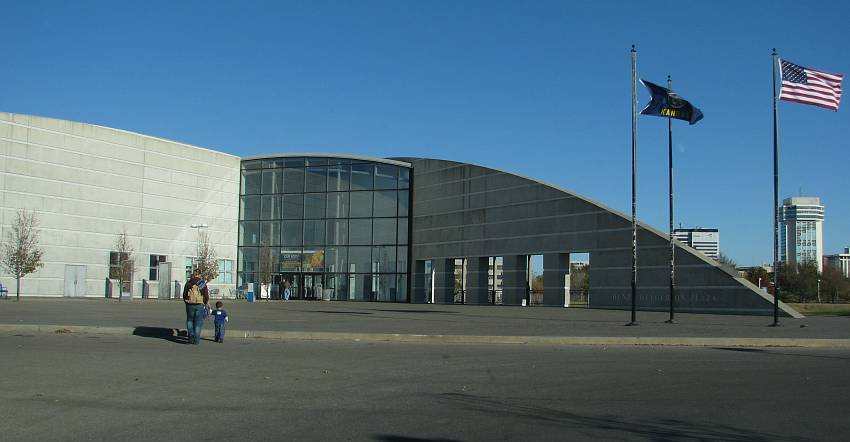 Exploration Place on the bank of the Arkansas River in Wichita, Kansas
Exploration Place in Wichita, Kansas is a hands on science museum. Most of this river front museum is devoted to traveling exhibits. On the day we toured Exploration Place, those temporary exhibits includes Discovering Chimpanzees, Our Body, and The Scoop on Poop. But I more enjoyed the permanent displays such as Exploring Flight & Design, and Exploring Our Only Home.
A large portion of the permanent exhibits is devoted to the Kids' Explore area with a three story castle and the "Tots' Spot" play area for toddlers.
Exploration Place used to have two fairly interesting dining options, but WaterWay Café and Egert Dining Room are no longer open. They do have a Snack Bar across Kansas in Miniature that offers light snacks and drinks for sale.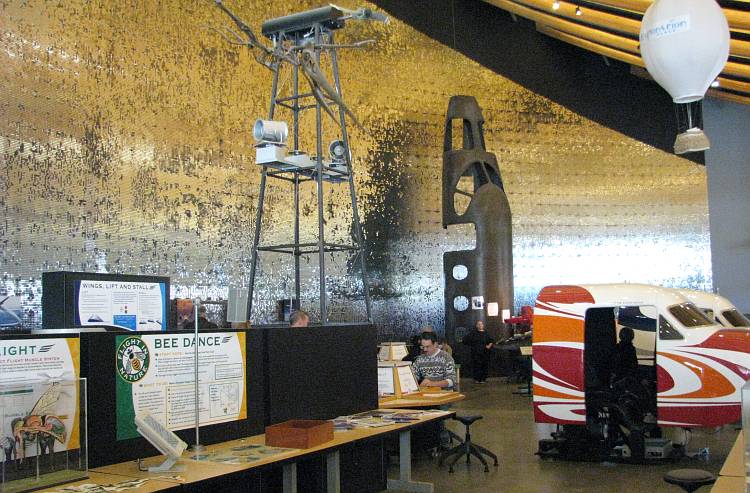 Exploring Flight and Design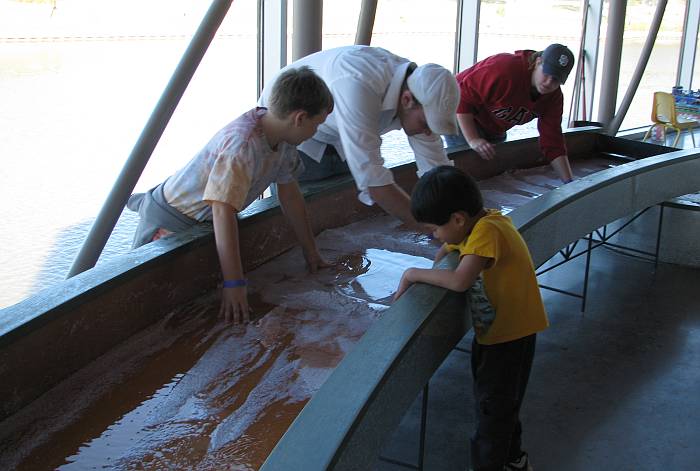 Building mountains in the Stream Table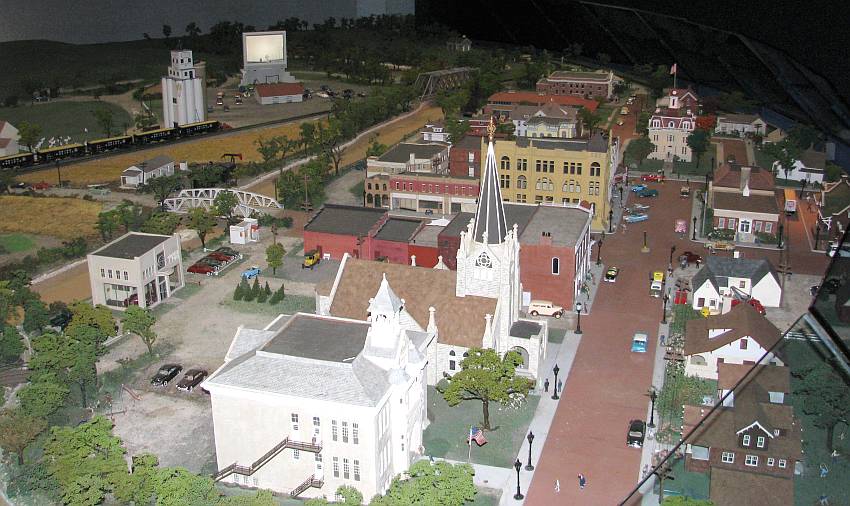 Kansas in Miniature is a small scale recreation of early 1950s Kansas which includes many famous Kansas attractions
and an "O" gauge miniature train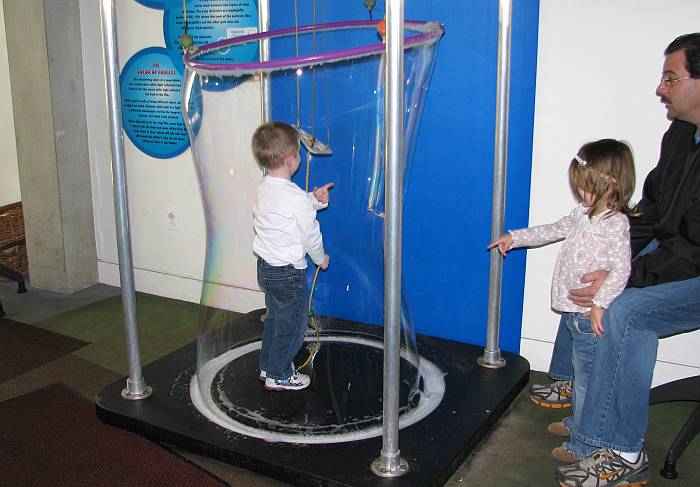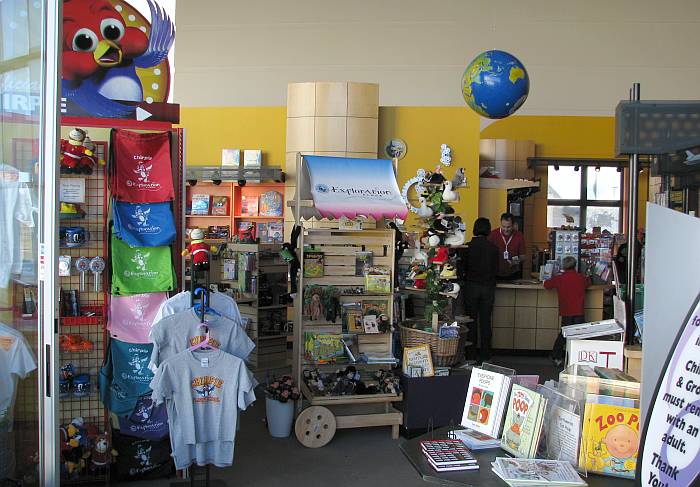 You may shop in the Explore Store without paying for admission to the museum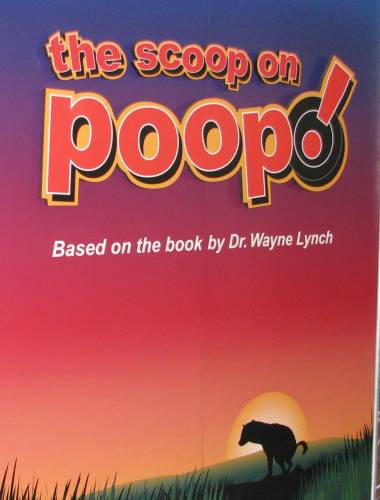 The Scoop on Poop was a temporary 2008 exhibit based
on the book by Dr. Wayne Lynch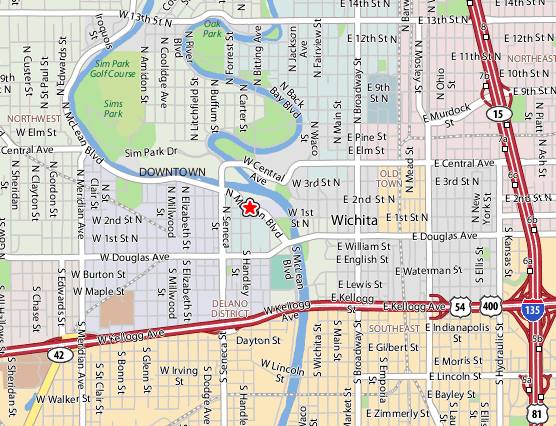 Exploration Place Map
Exploration Place website Keeper of the Plains
Kansas Restaurants Kansas Travel & Tourism Home
copyright 2008-2014 by Keith Stokes