Great Plains Nature Center
6232 East 29th Street North
Wichita, Kansas 67220
(316) 683-5499

Monday - Saturday: 9AM to 5PM
Closes at 4PM in winter

Chisholm Creek Park is open dawn to dusk,
seven days a week. free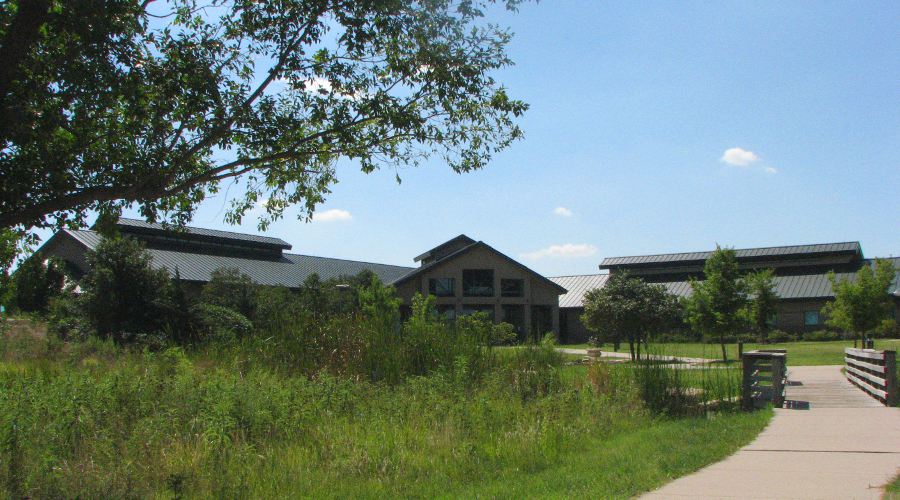 Great Plains Nature Center - Wichita, Kansas
Great Plains Nature Center in Wichita, Kansas provides opportunities for the public to learn about natural resources, especially the wildlife and plant species of the Great Plains Region. The Koch Habitat Hall is the centerpiece of the Great Plains Nature Center, with 3,500 square feet of displays devoted to the original prairie, the climate, hands-on interactive learning, streams, wetlands, lakes, rivers, riparian habitat, and woodlands.
The Coleman Auditorium is used for programs, meetings, and seminars relating to wildlife and the out-of-doors, as well as special presentations for the public.
The Great Plains Nature Center is surrounded by 282 acre Chisholm Creek Park with 2 1/2 miles of paved trails which cross native and restored prairies, wetlands, ponds and woodlands. All of the trails are handicapped accessible.
The Great Planes Nature Center is a joint project of the United States Department of the Interior Fish & Wildlife Service, State of Kansas Department of Wildlife & Parks, and the City of Wichita Department of Parks & Recreation.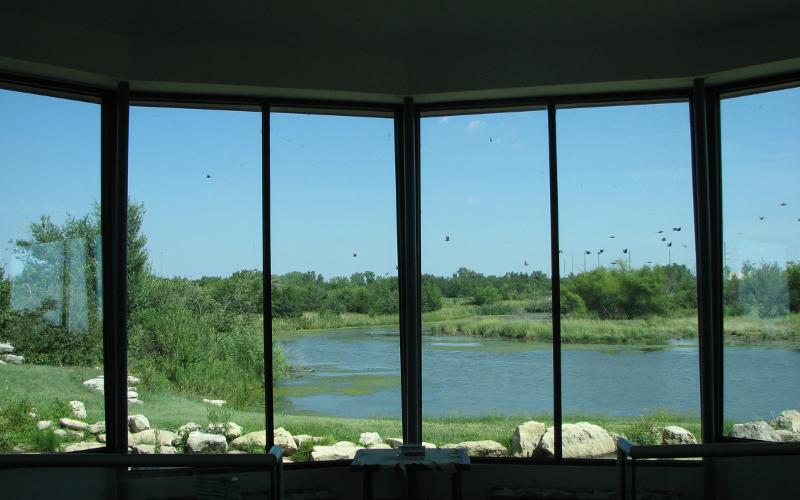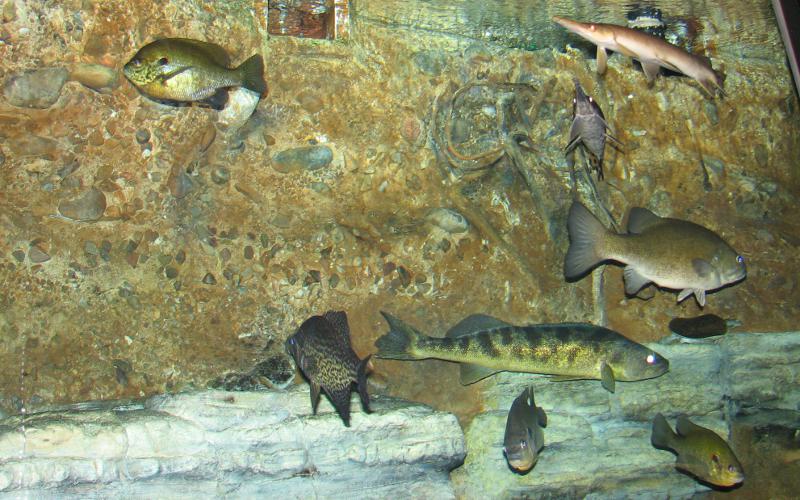 2,200 gallon aquarium with native Kansas fish species.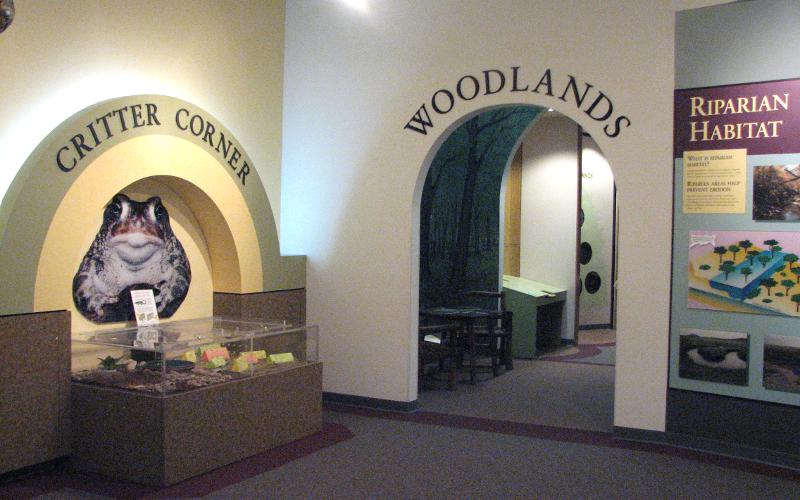 Critter Corner in the Great Plains Nature Center museum.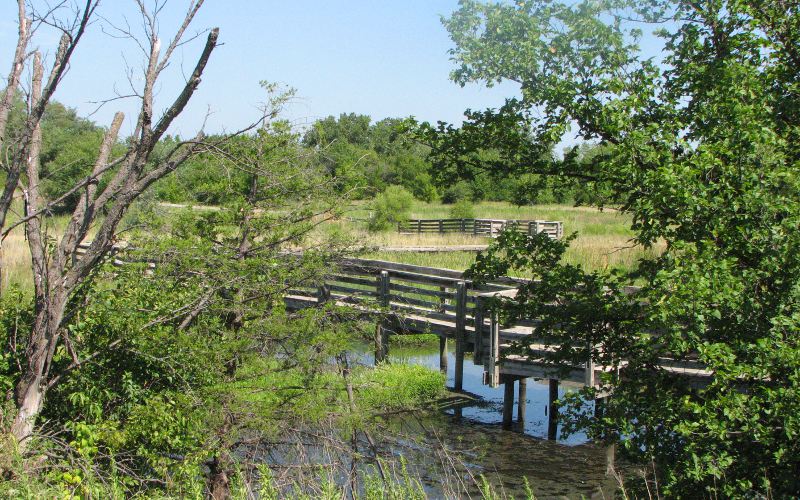 Chisholm Creek Park nature trail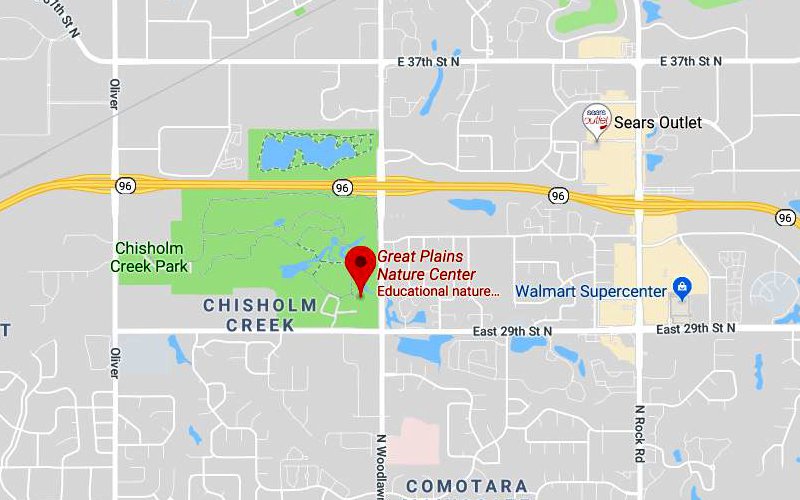 Great Plains Nature Center Map
Great Plains Nature Center web site What to do in Wichita
copyright 2006-2021 by Keith Stokes