Kansas African American Museum
601 North Water Street
Wichita, Kansas 67203
(316) 262-7651

Tuesday - Friday 10AM - 5PM
Saturday 12PM - 4PM
$5.50 admission

Kansas African American Museum Map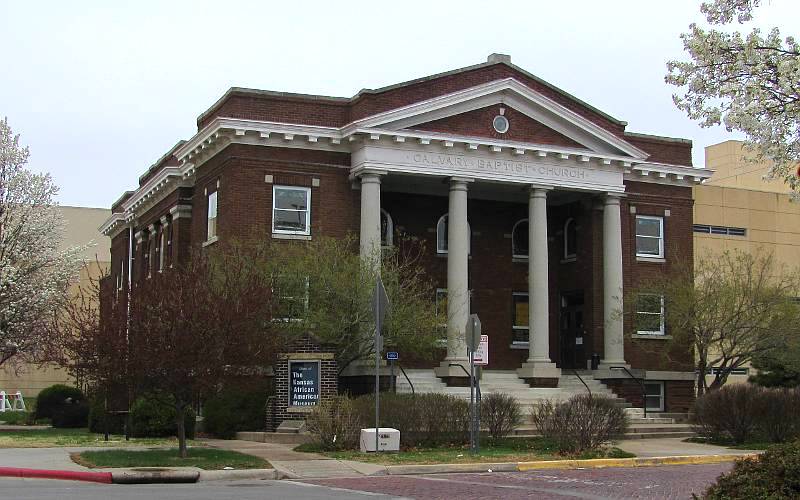 Kansas African American Museum - Wichita, Kansas
The Kansas African American Museum in Wichita, Kansas occupies a handsome building which was the home of Calvary Baptist Church from 1917 to 1972. When Calvary Baptist Church moved to a different building in 1972, the community formed the First National Black Historical Society in 1973 to preserve this part of Wichita's Black heritage. Thanks to their work, the building was placed on the the National Register of Historic Places in 1993 and in 1997, became the Kansas African American Museum.
Much as I loved the building, the exhibits were quite limited, with a few permanent exhibits and a large temporary exhibit about "Women in Church Hats." The most interesting permanent exhibit had African artifacts. I enjoyed looking through a Gordon Parks' photo book in the library, but viewing the exhibits themselves took a little over 10 minutes.
I recommend scheduling your visit to the Kansas African American Museum when there is a special exhibit which interests you.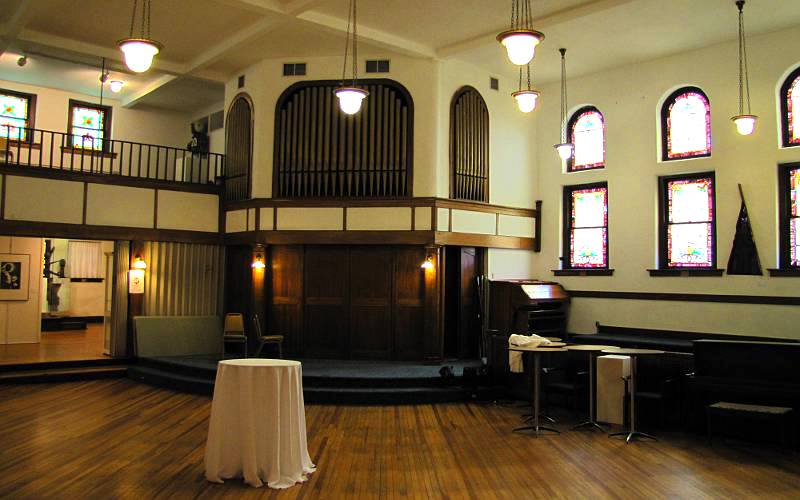 Former Calvary Baptist Church sanctuary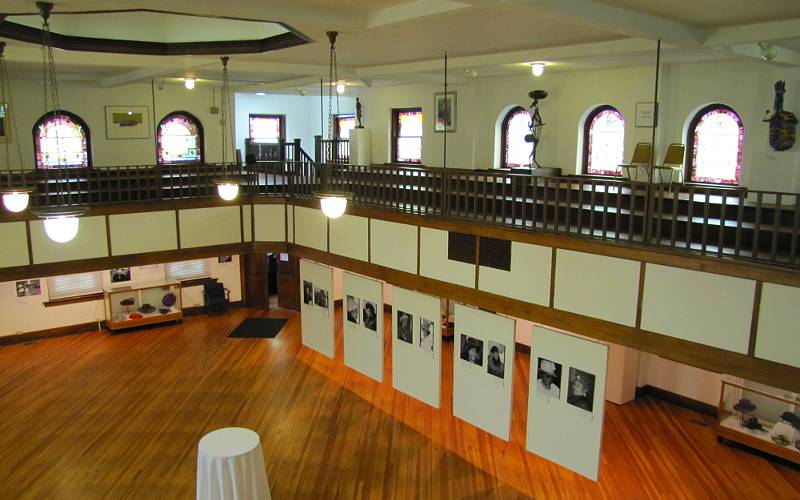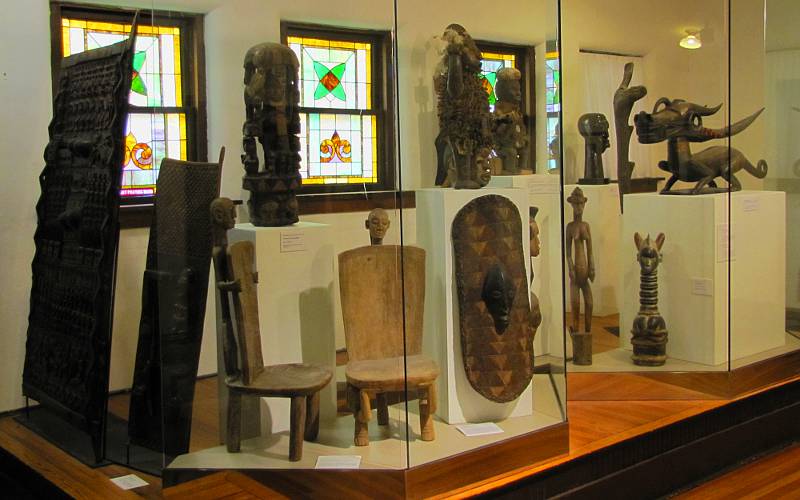 African masks and statues in the Kansas African American Museum's permanent collection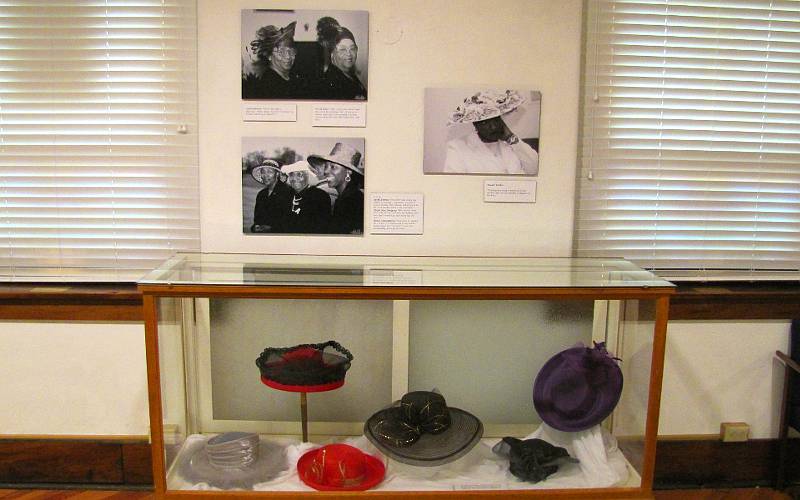 Women in Church Hats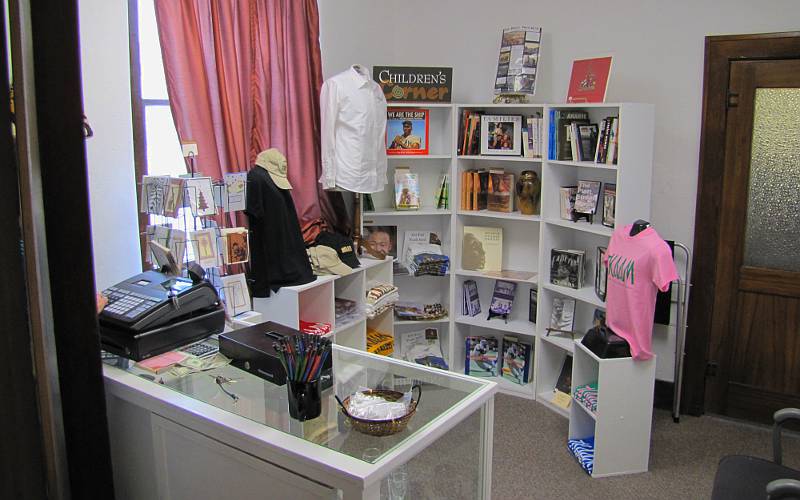 Museum gift shop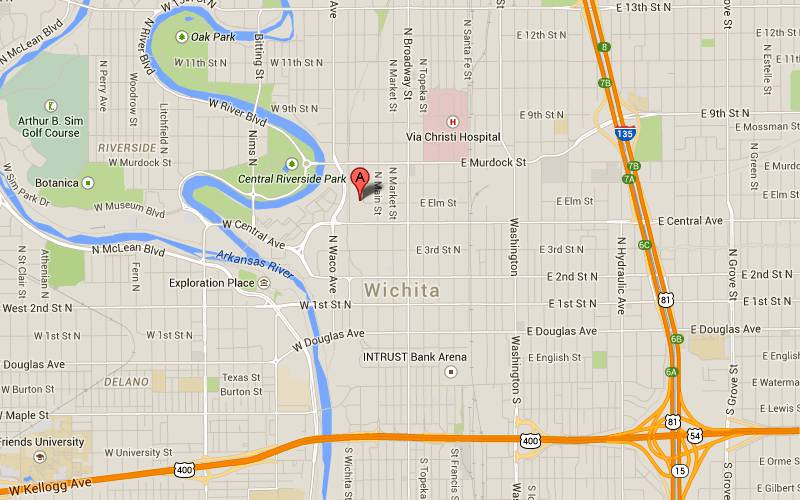 Kansas African American Museum Map
Beautiful & Historic Kansas Churches Things to do in Wichita
Kansas Attractions Kansas Travel & Tourism Home
copyright 2011-2019 by Keith Stokes