Kansas Sports
Hall of Fame
515 South Wichita Street
Wichita, Kansas 67202
(316) 262-2038

Monday through Friday 10am - 4pm
closed major holidays
donation

Kansas Sports Hall of Fame Map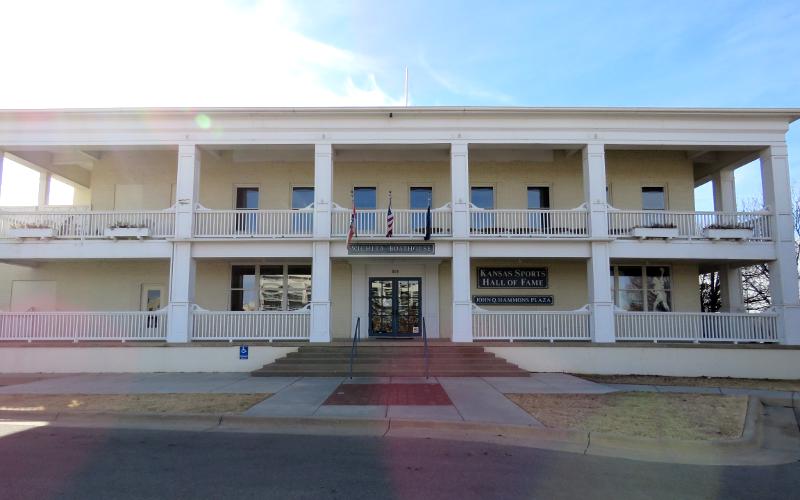 Kansas Sports Hall of Fame - Wichita, Kansas
The Kansas Sports Hall of Fame was founded in 1961 as a part of the Kansas Centennial Celebration. The criteria for induction into the Hall of Fame is that the individuals have brought pride to the state of Kansas through their involvement in sports.
At one time, the Kansas Sports Hall of Fame was located in the Old Town section of Wichita, Kansas and included a large museum devoted to sports in Kansas. In January of 2010, that collection moved to a new Kansas Sports Museum in Newton, Kansas (later closed). The Hall of Fame moved to the Wichita Boat House, where it is still located today. There is still a small museum and the hours are limited to Monday - Friday.
The KSHOF maintains the official Kansas high school state records and state championship results for teams, individual athletes and coaches, along with a compilation of every state champion crowned by the Kansas State High School Activities Association.
Through 2018, there were 274 inductees in the Kansas Sports Hall of Fame, including such diverse sports figures as. Phog Allen, George Brett, Wilt Chamberlain, Lynn Dickey, Harold Ensley, Mac Falkenstein, Walter Johnson, Bill Koch, Lon Kruger, Danny Maning, Margaret T. Murdock, James Naismith, Ted Owens, Adolph Rupp, Barry Sanders, Gale Sayers, Jackie Stiles, Tim Watson and Lynette Woodard.
The largest artifact at the Kansas Sports Hall of Fame is America³ (pronounced "America Cubed") which stands behind the Boat House along the Arkansas River. In 1992, America³ defeated the Italian challenger Il Moro di Venezia to successfully defend the America's Cup. America³ can be viewed at any time.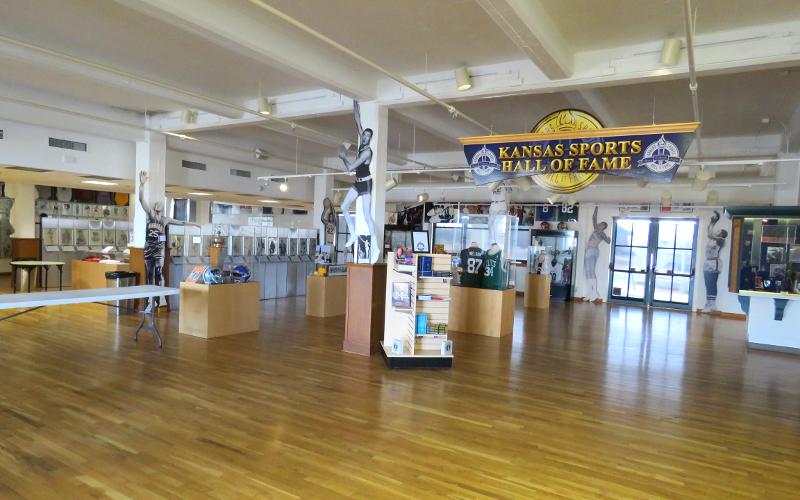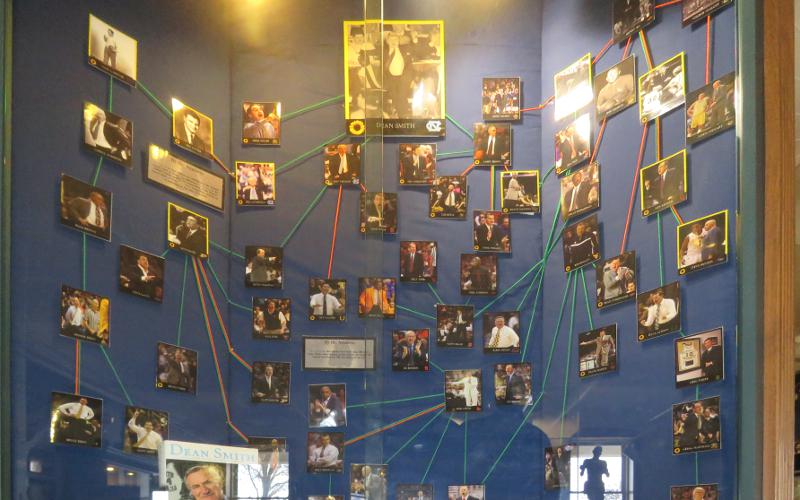 A chart showing the coaching legacy of Dean Smith and the way he developed other basketball coaches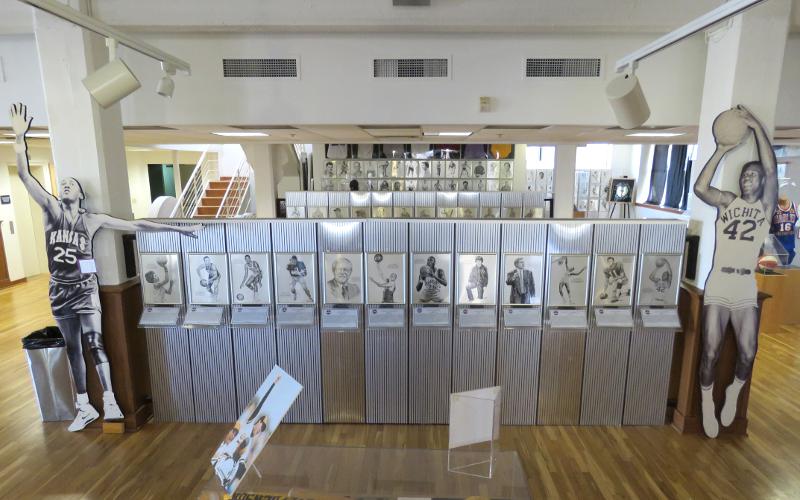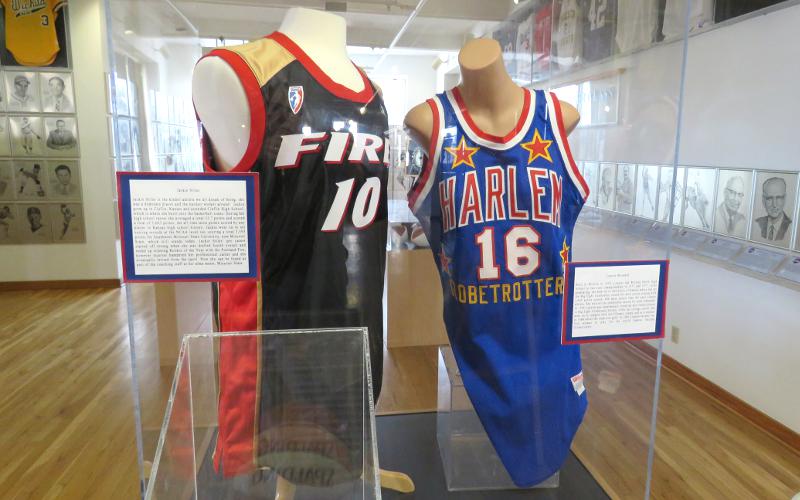 Left Jersey - Jackie Marie Stiles scored more points in Kansas high school basketball history than any other player. She
attended Southwest Missouri State where she became the first player in NCAA history to score more than
1,000 points in one season.Stiles played multiple seasons in the WNBA but numerous injuries cut her playing career short.
Right Jersey - Lynette Woodard was born in Wichita and played basketball at the University of Kansas where she scored a
total of 3,649 points in four years to set a record as the top scoring college woman basketball player in the history of the
National Collegiate Athletic Association (NCAA). She was the first woman to play for the Harlem Globetrotters.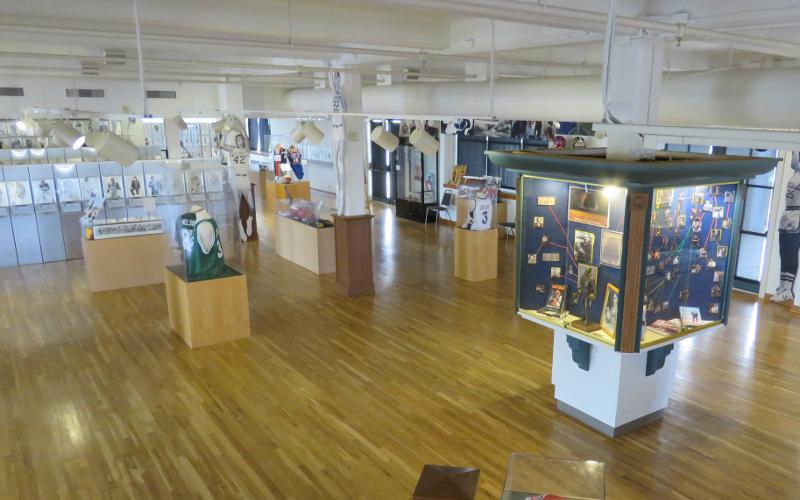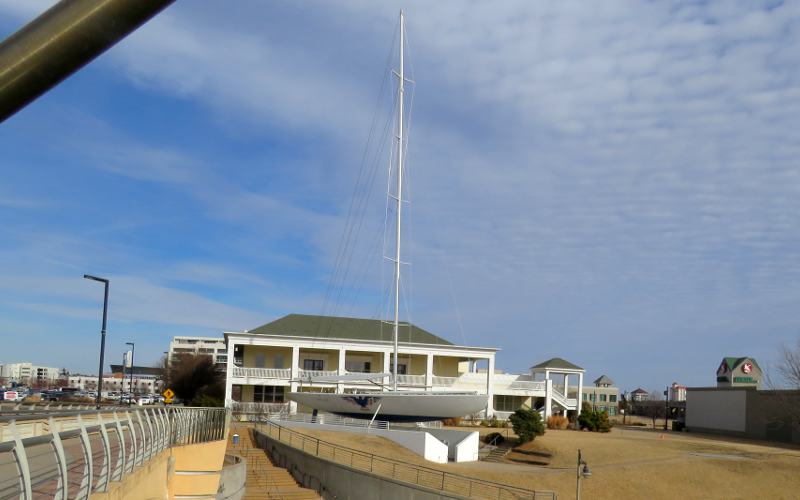 America³ successfully defended the America's Cup in 1992.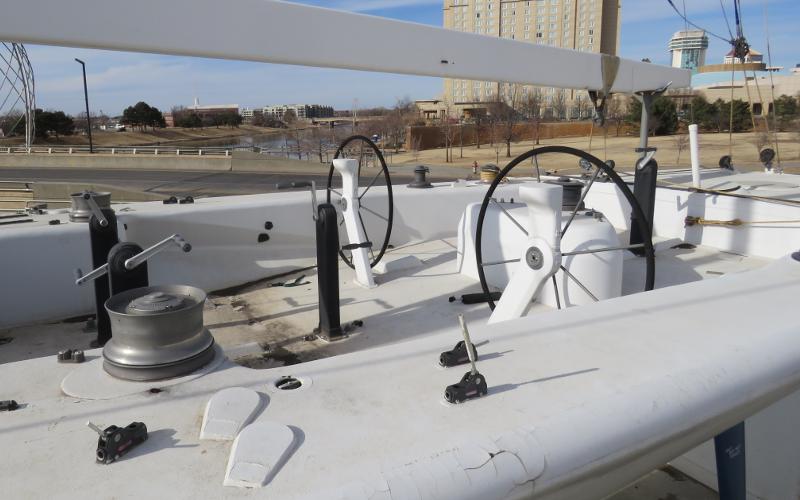 America³ Cockpit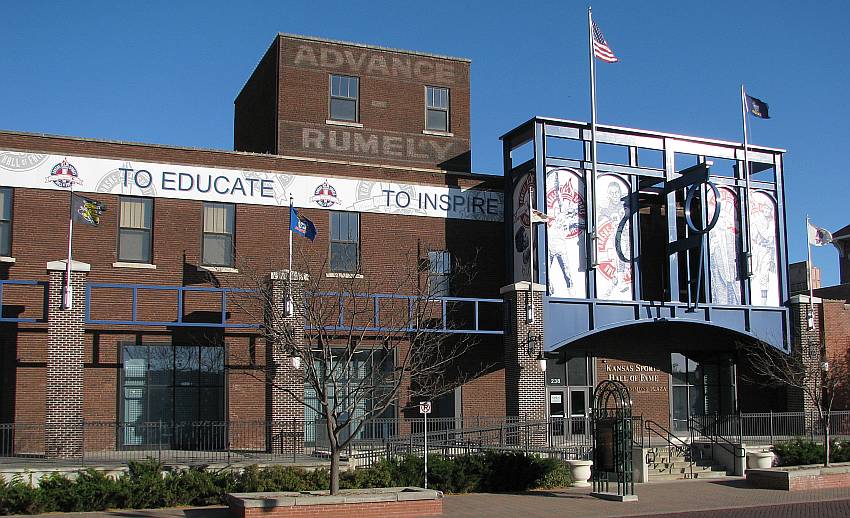 The former location of the Kansas Sports Hall of Fame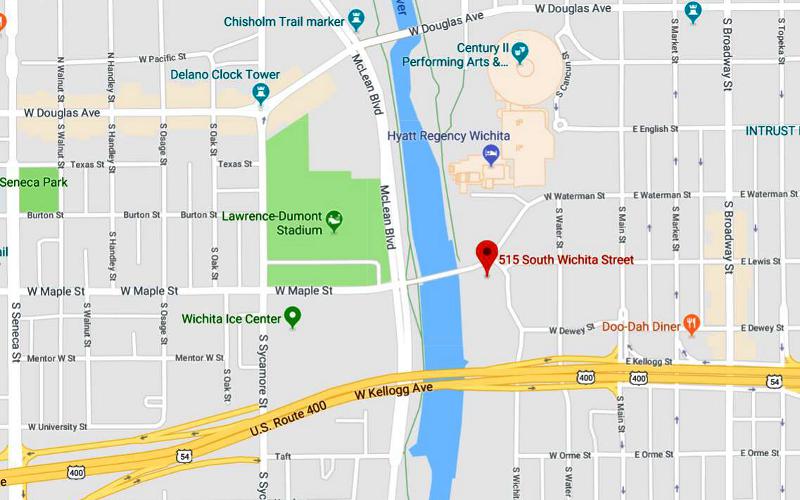 Kansas Sports Hall of Fame Map
Kansas Sports Hall of Fame website Things to do in Wichita
Kansas Restaurants Kansas Travel & Tourism Home
copyright 2008-2019 by Keith Stokes