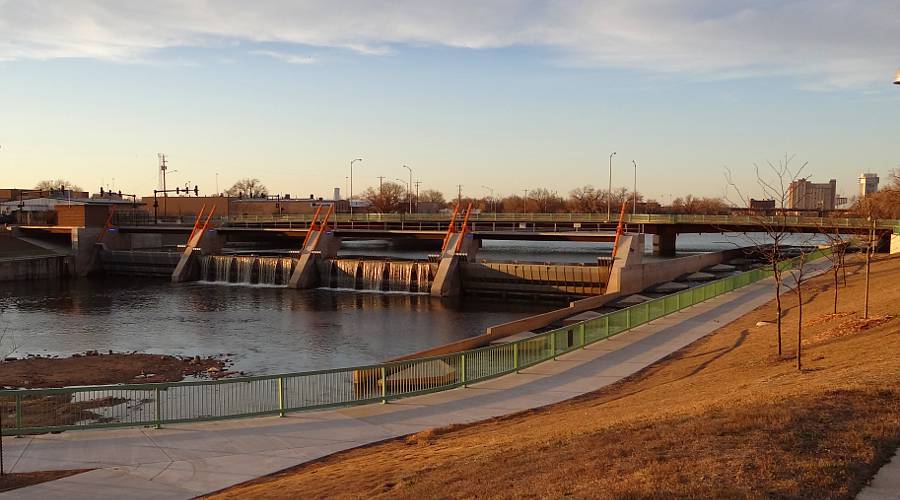 Lincoln Street Dam and Bridge - Wichita, Kansas
The 1970 combination Lincoln Street Dam and Bridge across the Big Arkansas River in Wichita, Kansas was reconstructed in 2011 & 2012. During the $13.7 million makeover, the layout was changed so that the dam was no longer underneath the bridge and the new attractive dam included an attractive fish ladder and kayak run. There have been problems with erosion of the fish ladder, kayak run and retaining wall when there is high water, but the combination has been an aesthetic success and the waterfall has become a bit of a destination.
Fishing is common both above and below the dam, but there are periodic warnings to limit meals of fish caught at this location or to not eat them at all because of the level of PCBs found in the fish.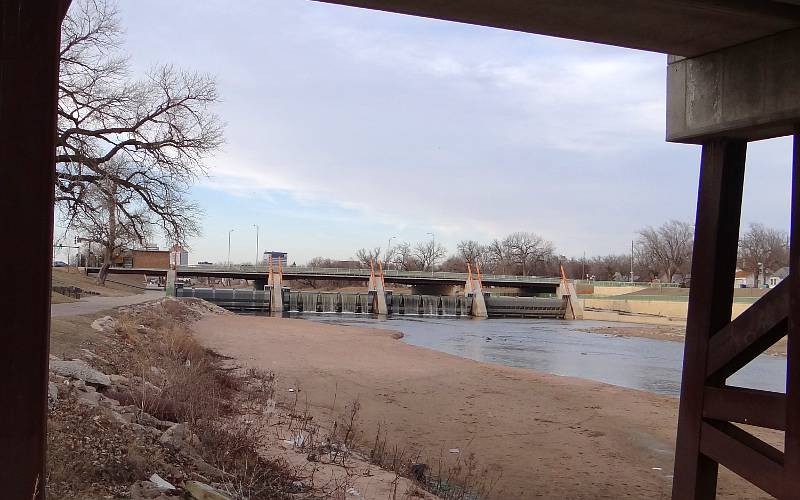 The Lincoln Street Dam & Bridge from the Kansas & Oklahoma Railroad trestle.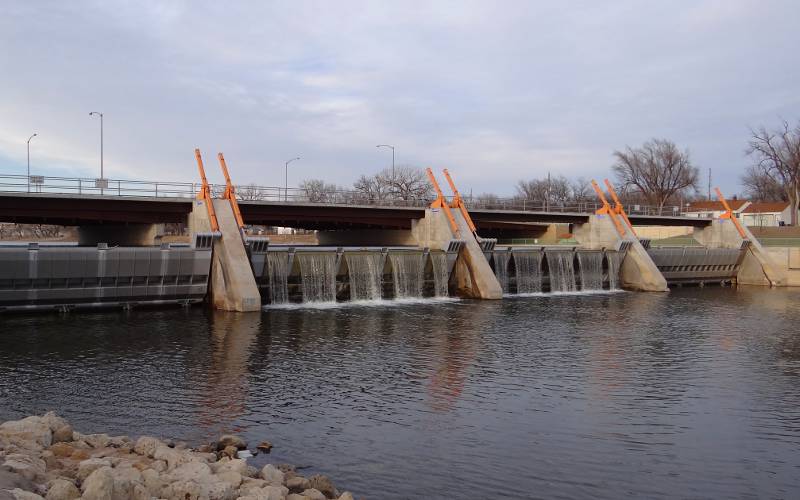 Lincoln Street Dam Waterfall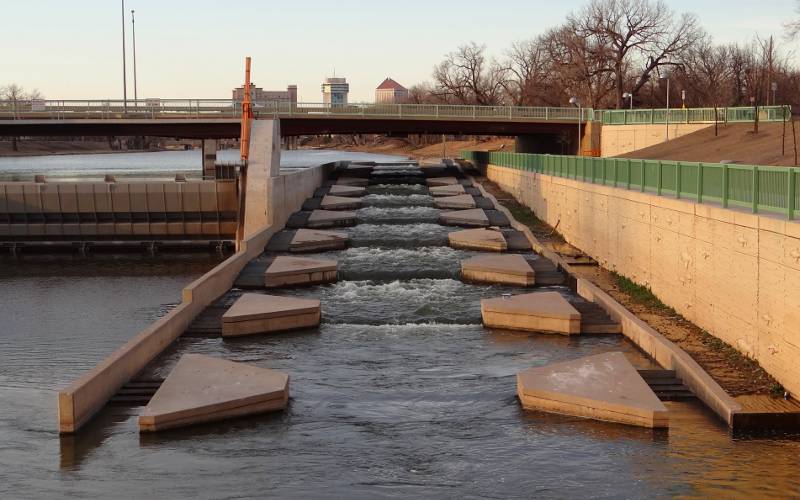 Kayak run flanked by fish ladders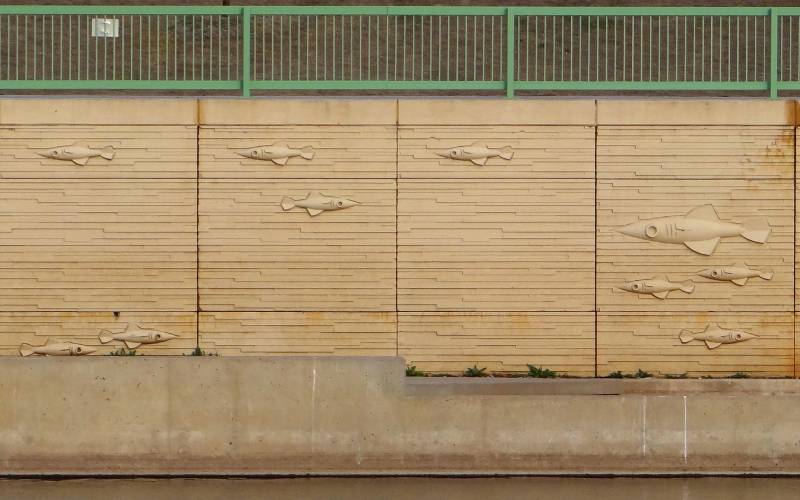 Retaining wall next to fish ladders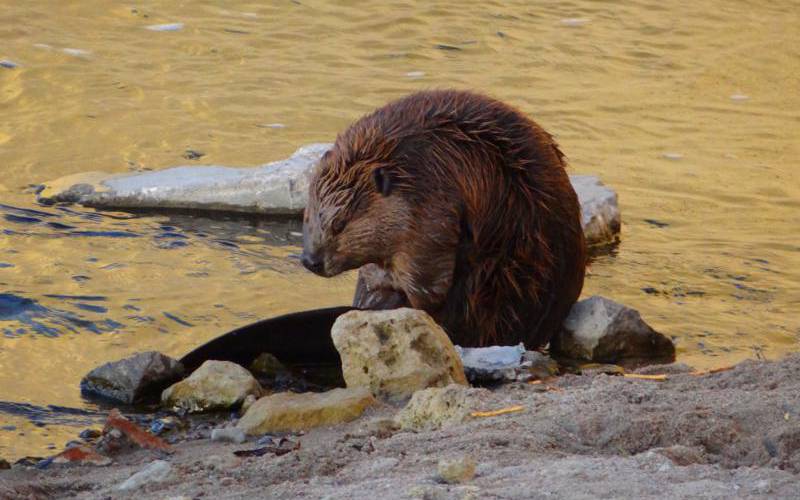 A beaver (Castor canadensis) below the Lincoln Street Dam, just a half mile from downtown Wichita.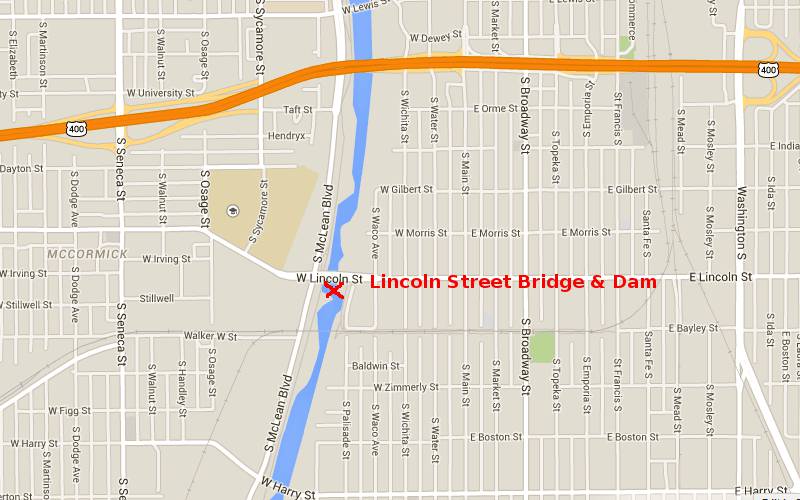 Lincoln Street Dam & Bridge Map
Kansas Waterfalls Things to do in Wichita
copyright 2015-2023 by Keith Stokes