Museum of World Treasures

835 East First Street
Wichita, Kansas 67202
(316) 263-1311

Wednesday - Saturday: 10 AM - 5 PM
Sunday: 11 AM - 5 PM
COVID-19 CHANGES

Adults: $9.95 Seniors: $8.95
Ages 4 -12: $7.95


Daspletosaurus and Edmontossaurus regalis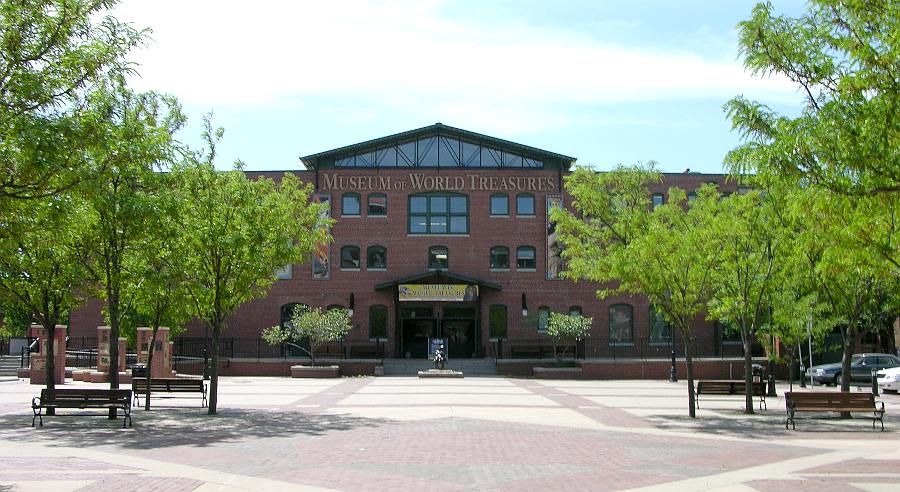 Museum of World Treasures - Wichita, Kansas
Occupying a building formerly used for the Farm & Art Market, the Museum of World Treasures is an impressive addition to Wichita's Old Town. The three story building is filled mostly with items from the collections of two men: David Karpeles of the Karpeles Manuscript Library; and retired physician & the founder of the museum, Dr. Jon Kardatzke.
COVID-19 CHANGES: The hours and days have been reduced and capacity is limited to 100 guests, with no groups larger than 10. Guests may call ahead during regular business hours at (316) 263-1311 to make reservations. Reservations are not required but are recommended. Walk-ins are always welcome, but guests with reservations and our current Museum members will be given priority. The last reservation of the day will be taken at 3:45 PM.
The Museum of World Treasures has memorabilia from athletes, actors, presidents and public figures going back several hundred years. In some cases it is just an autograph or a document that the person had written, but there are often more interesting artifacts.
The Museum of World Treasures' main floor features antiquities including weapons, jewelry and statues from the near and far East. There are even several Egyptian sarcophagi & mummies. Last, but not least, there are minerals, meteorites and several dinosaur skeletons.
The second floor of the Museum of World Treasures has a Hall of Presidents with memorabilia, and the autographs of all 44 United States Presidents. There is even a lock of George Washington's hair. Other galleries are devoted to scientists and composers, and there are major displays from WW1, WW2, the Civil War and the American Revolution. One of the rare original manuscripts is a draft of the Bill of Rights.
The third floor has seven galleries, including sports artifacts from Babe Ruth, Joe DiMaggio, Muhammad Ali, Michael Jordan, Joe Montana and others, exhibits relating to air, space & sea, and cultural exhibits with artifacts relating to historic authors, musicians and performers.
The third floor also has a formal meeting area, banquet hall and a children's activity center which includes a castle, dungeon, moon walk, toys, and puppet theater. These spaces can be rented out and are also used for special programs like children's camp ins.
The Museum of World Treasures is an entertainment bargain and fun!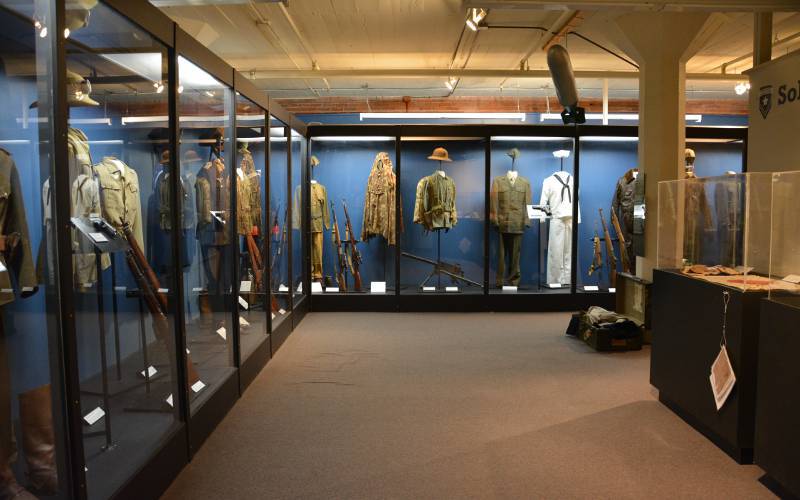 Portion of the World War II displays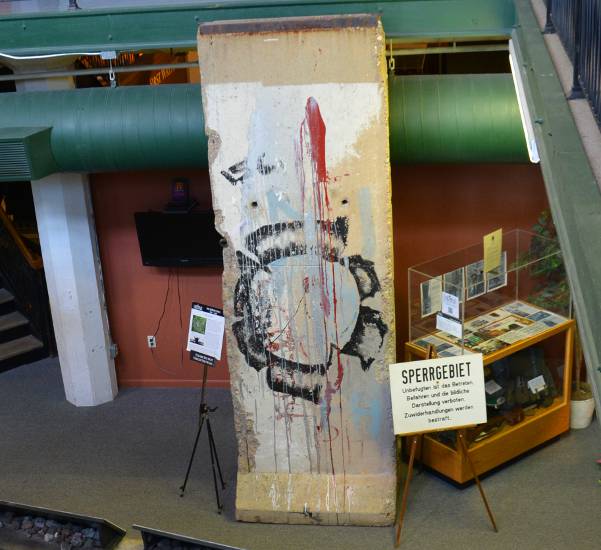 4.5 ton piece of the Berlin Wall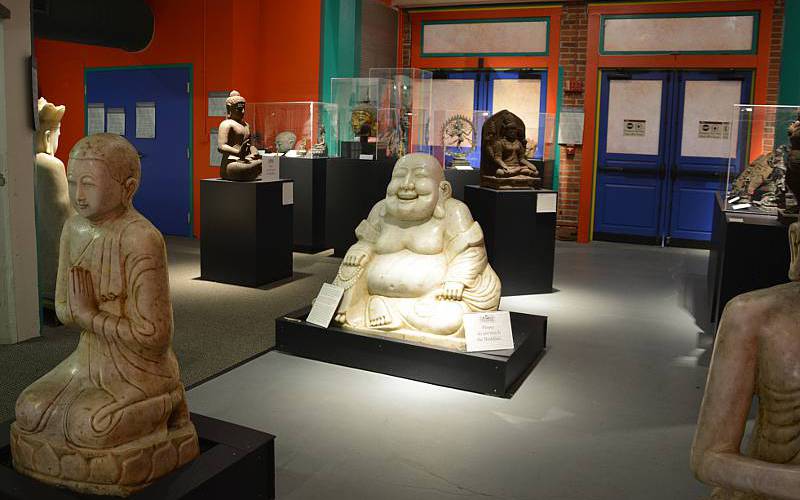 Marble Buddhas - the large center piece is Mi Lo, the laughing Buddha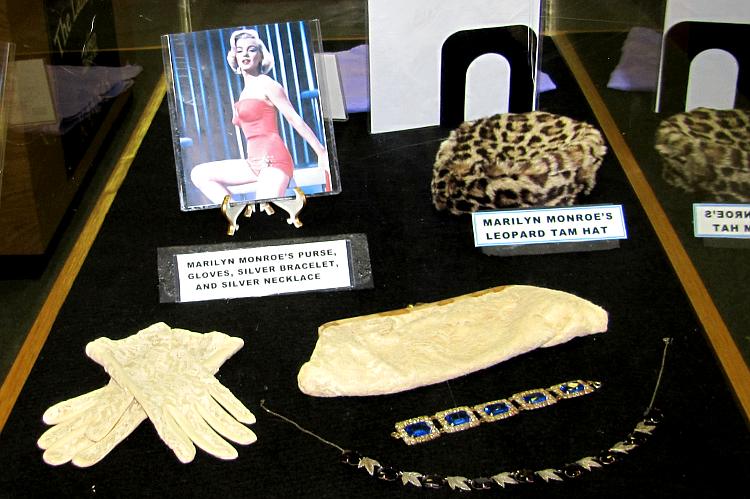 Marilyn Monroe memorabilia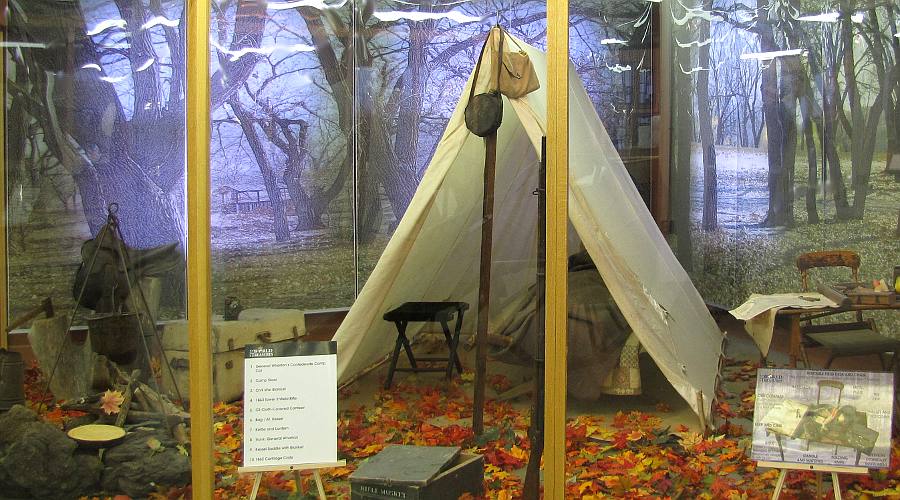 Civil War diorama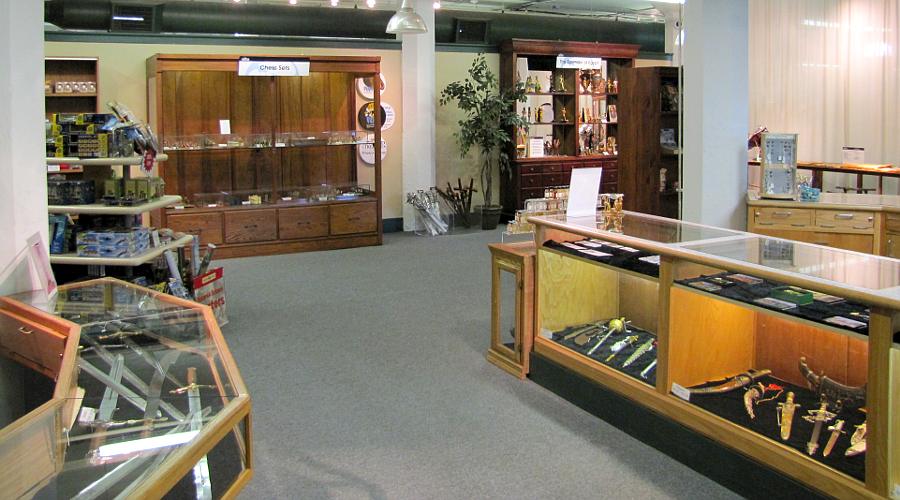 Museum of World Treasures gift shop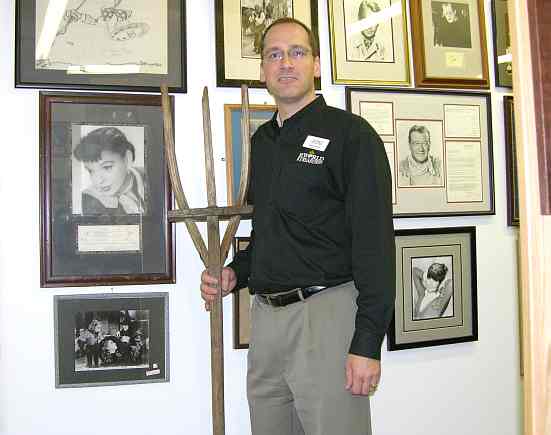 Museum president, Mike Noller, with a pitchfork used in the movie, The Wizard of Oz.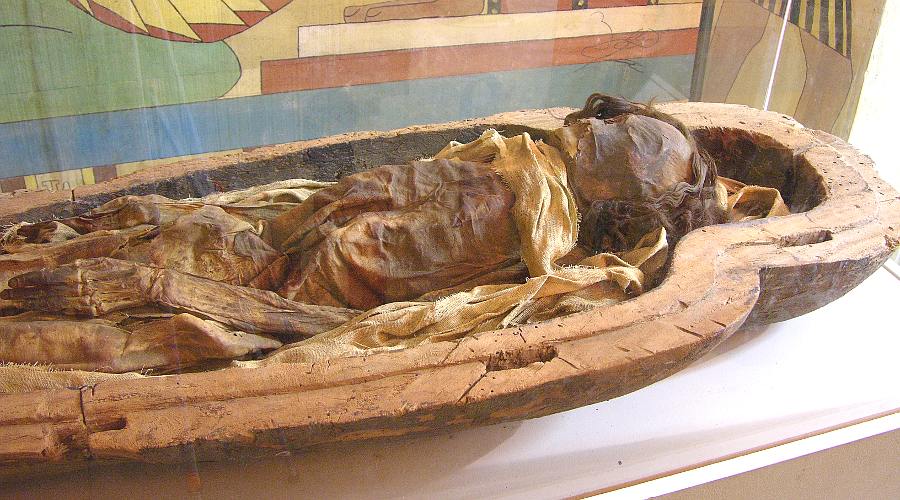 Princess Bah-Kah lived in Thebes, Egypt around 1300 B.C.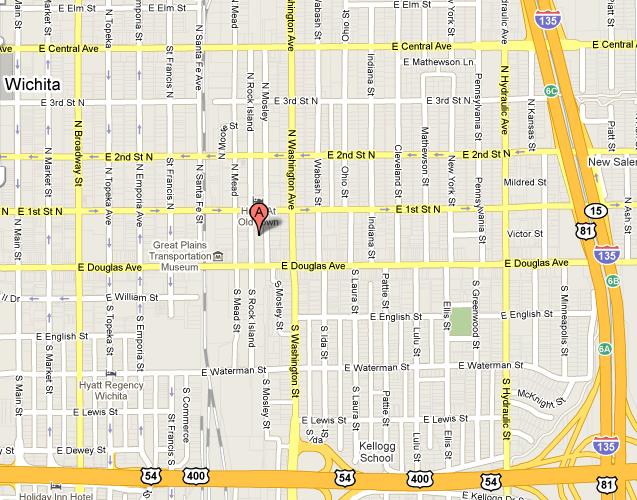 Museum of World Treasures Map
Museum of World Treasures web site Things to do in Wichita
Kansas AttractionsKansas Travel & Tourism Home
copyright 2006-2021 by Keith Stokes