Nifty Nut House

527 St. Francis
Wichita, Kansas 67214
(316) 265-0571

Monday - Friday: 10 AM - 5:30 PM
Saturday 10 AM - 4 PM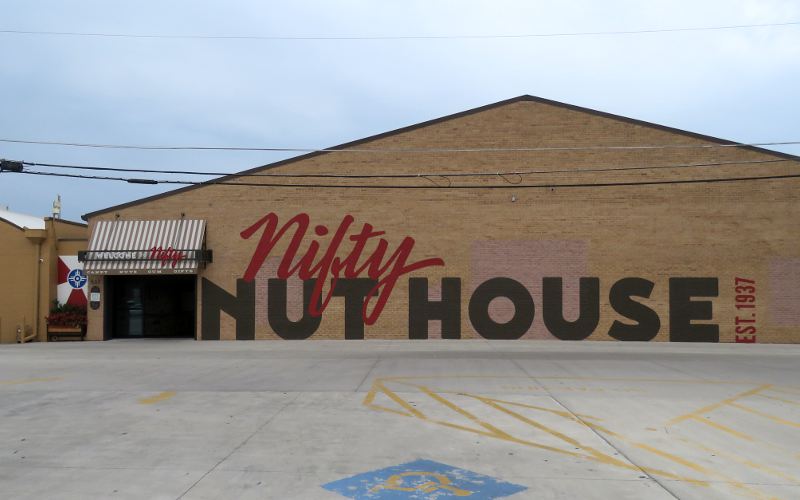 Nifty Nut House - Wichita, Kansas
The Nifty Nut House in Wichita, Kansas was established in 1937 and is currently run by the third generation of the Jahn family. The Nifty Nut House moved across the parking lot in 2018, expanding the size of the store to 10,000 square feet, while still using the old building for roasting nuts and packing gift boxes.
The Nut House is known for making their own fudge, roasting their own nuts, and selling several hundred products in bulk by the quarter pound or more, as well as having the walls lined with favorites like Moon Pies and candy cigarettes. You will find candies that you haven't seen for years. There are also many sugar free candies.
The prices on the packaged goods seem low and a child (or child at heart) with as little as $4 could leave with a fun selection of items. A Moon Pie is just 30 cents.
We like the large selection of dried fruits & vegetables, and the options of buying various nuts either raw, roasted, salted or unsalted. They also cover the nuts in various toppings. Many people buy custom made gift boxes of nuts.
Alton Brown, creator and host of the Food Network television show Good Eats, calls the Nifty Nut House a national treasure
They even sell gum ball machines.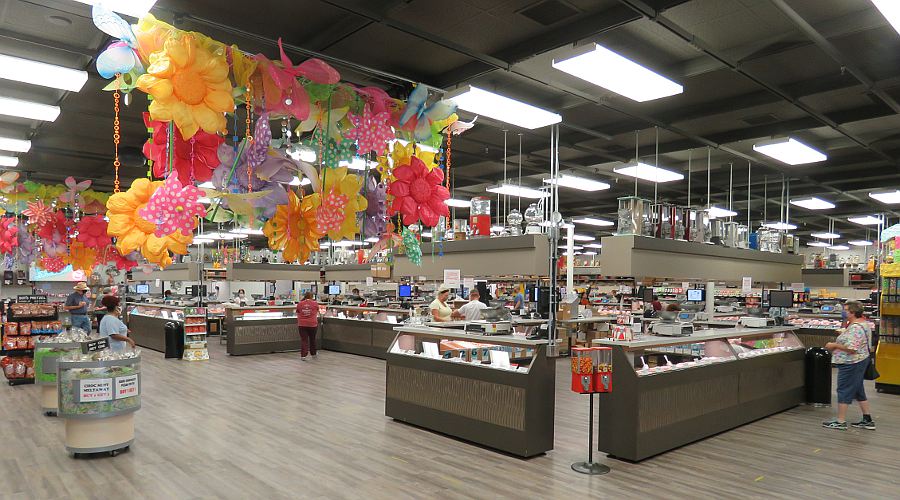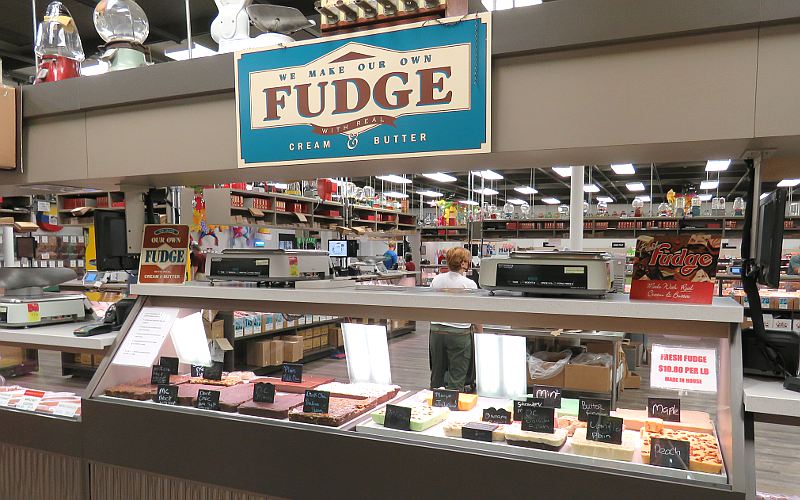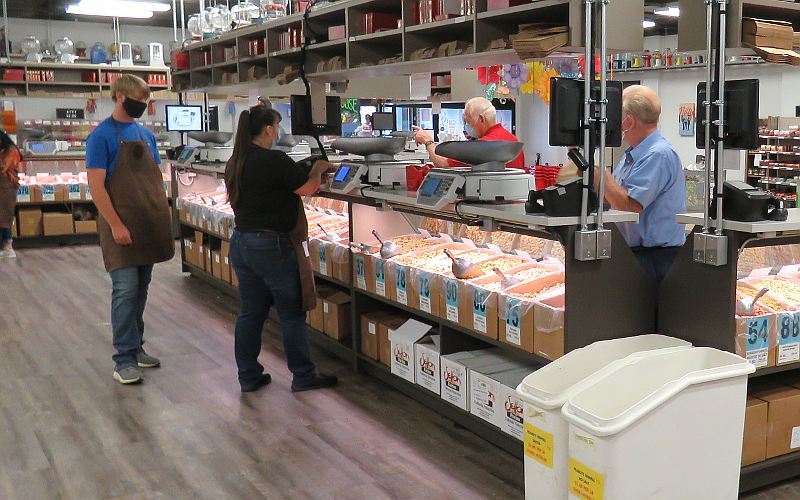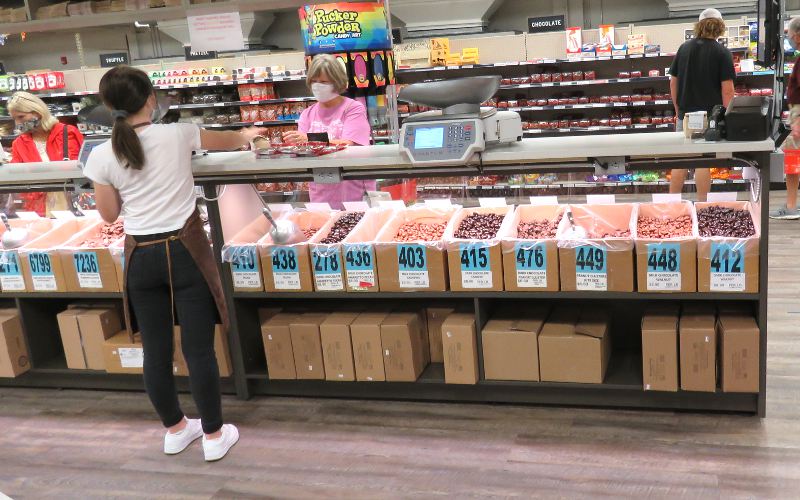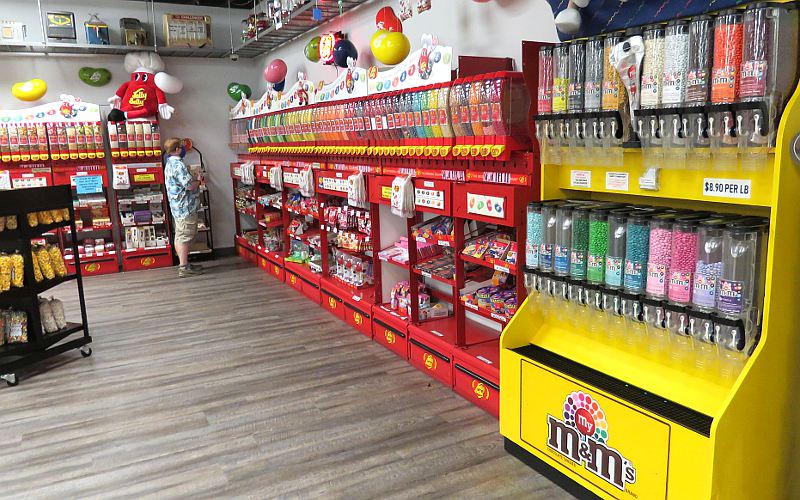 Jelly Belly Candies and M&M's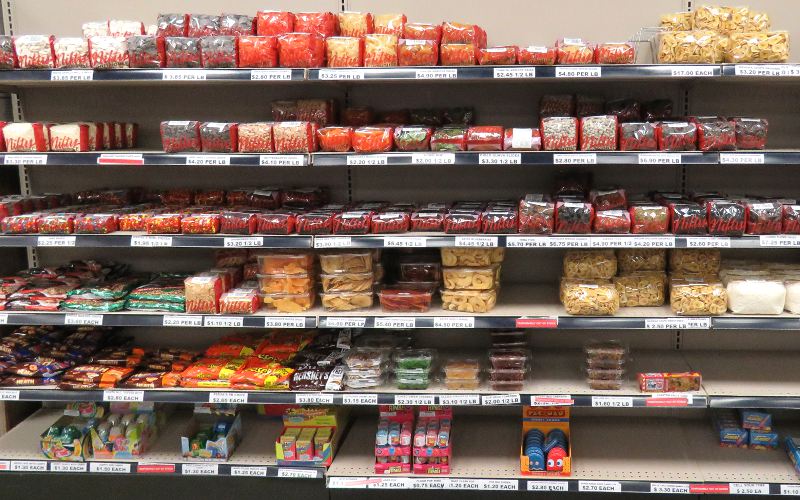 dried fruits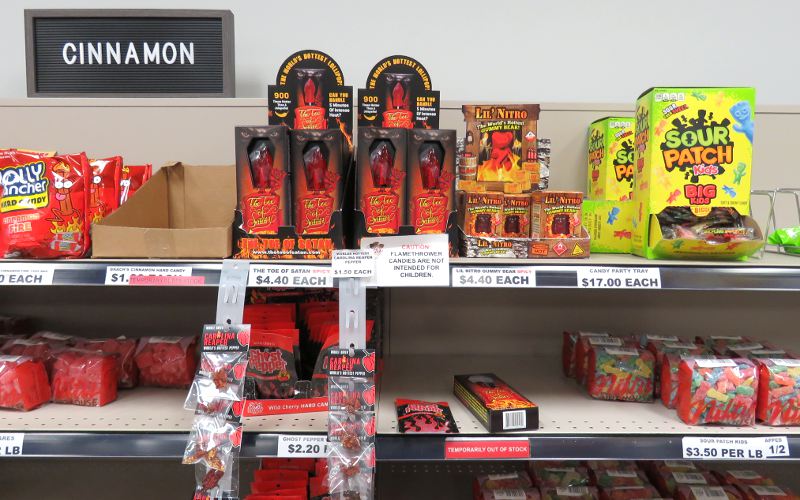 "Caution: Flamethrower Candies are not intended for children."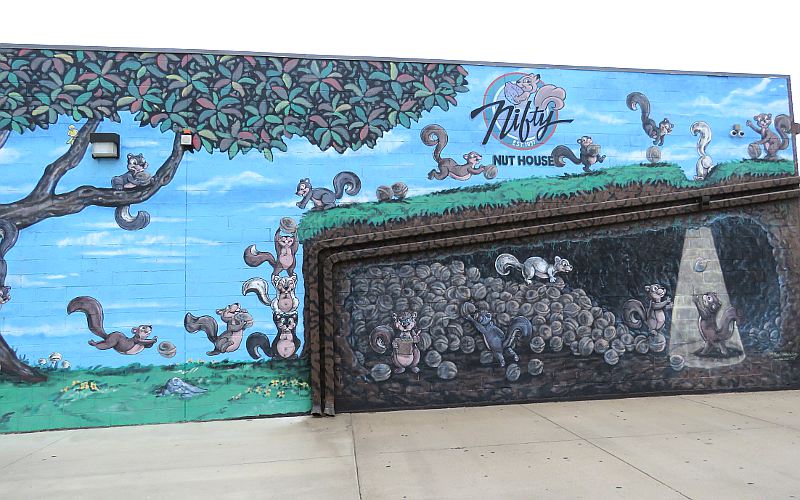 This mural in the parking lot is on the side of the former store. It was painted by Mark D. Pendergrass.


Nifty Nut House Map
Kansas Specialty foods Nifty Nut House website
Kansas Attractions Kansas Travel & Tourism Home
copyright 2020-2023 by Keith Stokes