Old Cowtown Museum
1865 West Museum Boulevard
Wichita, Kansas 67203
(316) 660-1870

Tuesday-Saturday: 10AM - 5PM
Sundays: Noon - 5PM

18-61 $9 62+ $8 12-17 $7 5-11 $5.50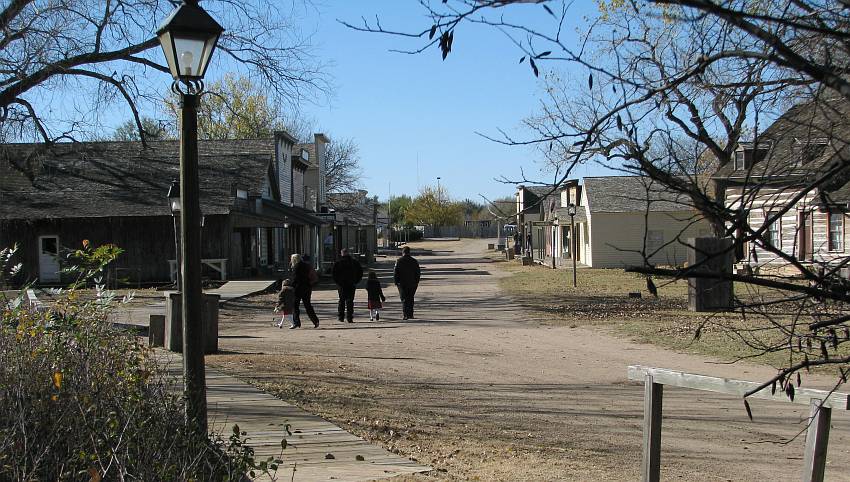 Old Cowtown Museum - Wichita, Kansas
The Old Cowtown Museum in Wichita, Kansas is a living history museum recreating a plains cattle town of the 1870s. When we visited Cowtown in November the friendly cashiers told us about interesting activities that would be taking place in the community. But we saw few reenactors and only one of the activities that we had been told would be taking place
There are about 40 old buildings that have been moved to this location. One of the most interesting is a recreation of the old Wichita Eagle newspaper office where there was a man in period clothes who told us some of its history. The blacksmith shop had a man at work, and the grain elevator was interesting, though it didn't take long to see.
But the rest of Old Cowtown was much like the other museum collections of buildings that are scattered around Kansas.
I suspect Cowtown is more interesting in summer when more is going on.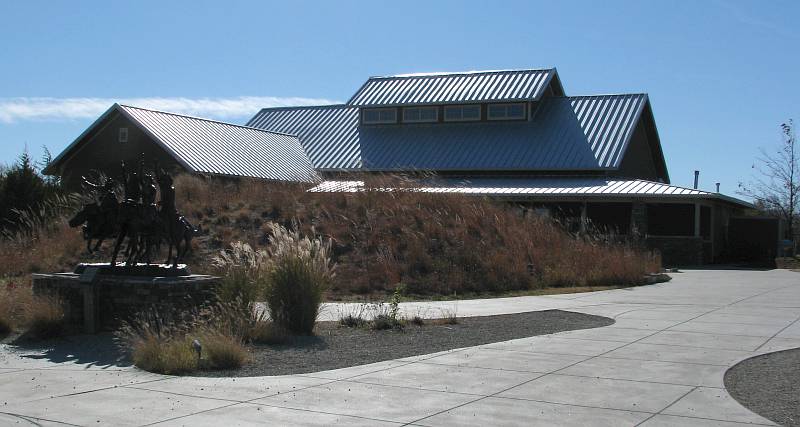 Old Cowtown visitor's center and gift shop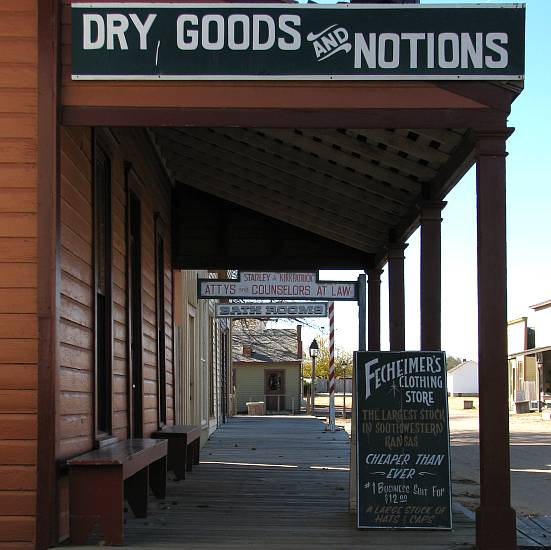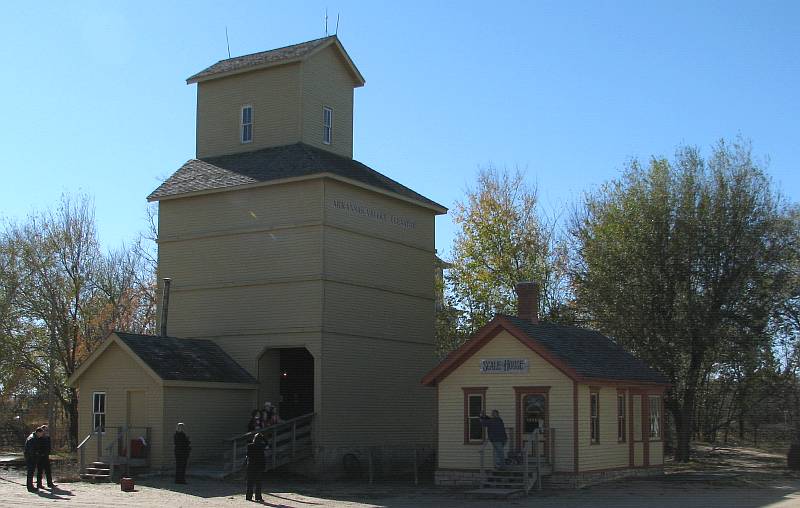 Arkansas Valley Gran Elevator and a scale house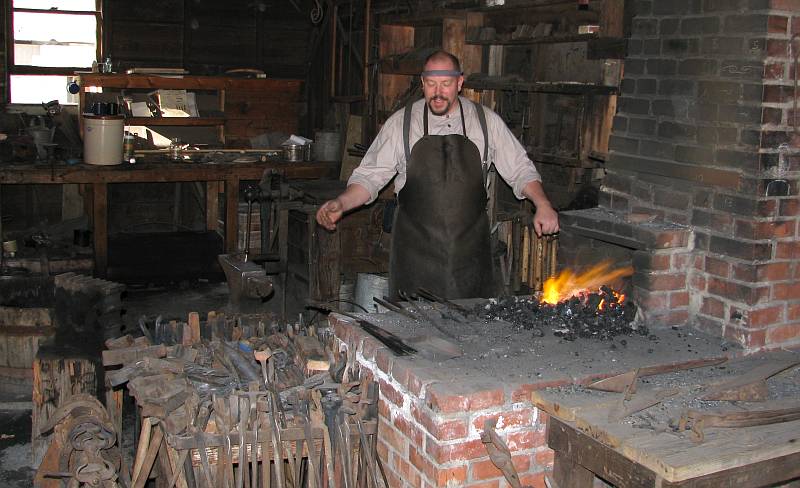 Blacksmith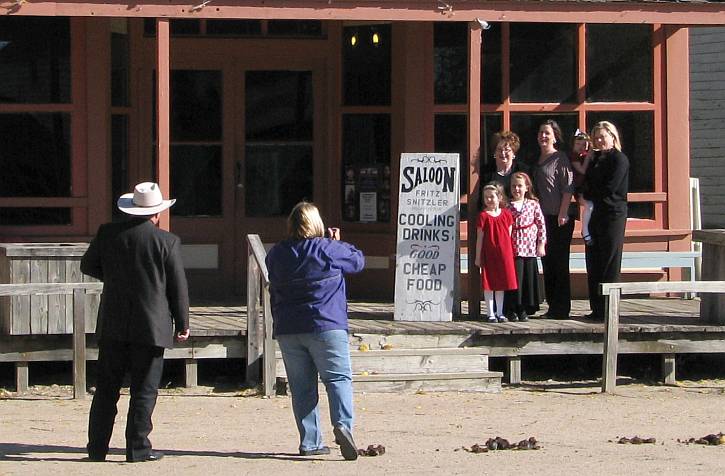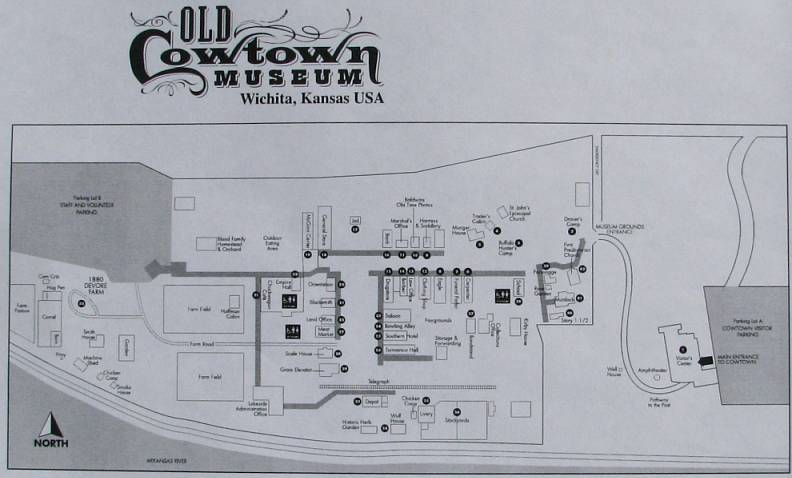 Click on the Old Cowtown Museum Map for a larger image.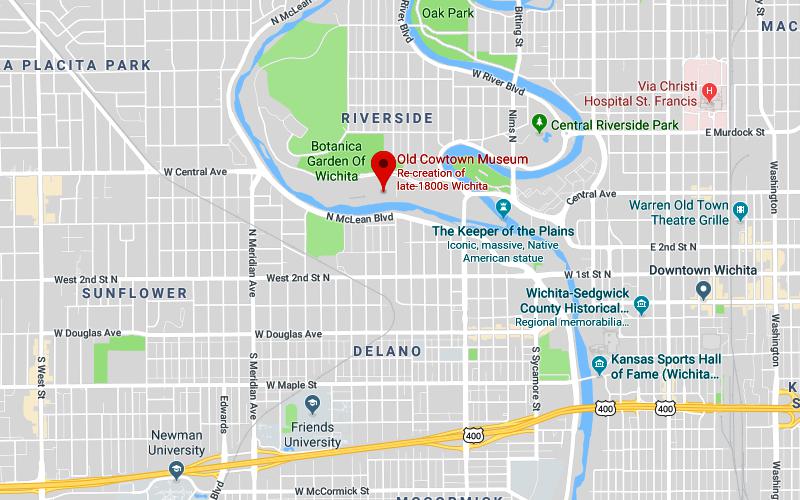 Old Cowtown Museum Map
Old Cowtown Museum website Keeper of the Plains
Kansas Restaurants Kansas Travel & Tourism Home
copyright 2008-2018 by Keith Stokes