Sedgwick County Zoo
(Wichita Zoo)

5555 Zoo Boulevard
Wichita, Kansas 67212
(316) 660-9453

Adult admission $15.95 plus tax
ages 3-11: $11.95 ages 62+: $11.95

open 364 days a year


A bachelor Gorilla roaming the Downing Gorilla Forest
Page 2 of Sedgwick County Zoo coverage Sedgwick County Zoo's Web Site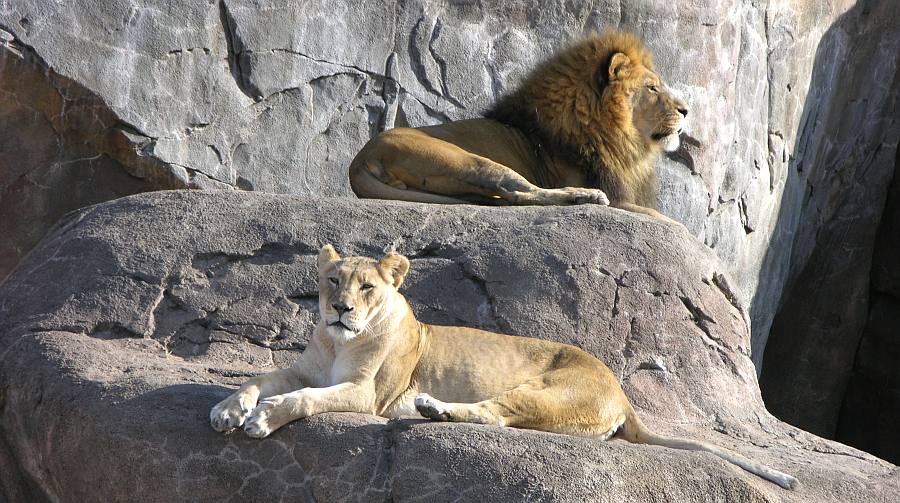 African Lions (Panthera leo krugeri) spend most of their day resting, both in the Sedgwick County Zoo and in the wild.
Prints of this photo
The Sedgwick County Zoo in northwest Wichita is the largest zoo in Kansas and one of the largest zoos in the United States. One of Kansas' largest attractions, the Wichita zoo is home to more than 2,500 animals of nearly 500 different species.
One of my favorite exhibits at the Sedgwick County Zoo is the hippos. The viewing area has two levels with a glass wall along the side of the pool on the lower level. The water was too cloudy for good pictures the day the rest of these photos was taken, but the water is changed daily and sometimes the view is a surprising treat.
Things to do, in addition to viewing and sometimes interacting with the animals, include a children's play area, story times, snack bars, boat rides ($3) and trams. Plan to spend a half day at the Sedgwick County Zoo.
The Wichita Zoo is a good place to visit even during cold or inclement weather. Although the zoo is quite large, the indoor attractions are all clustered near the main entrance and it is easy to move between them without spending much time outdoors.
The Wichita zoo's first marine aquatic exhibit, the Penguin Cove, opened in 2007. The $1.5 million exhibit mimics the birds' native habitat and features a rocky area with coves flanking a 42,000 gallon pool. Penguin Cove is home to a small colony of Humboldt penguins.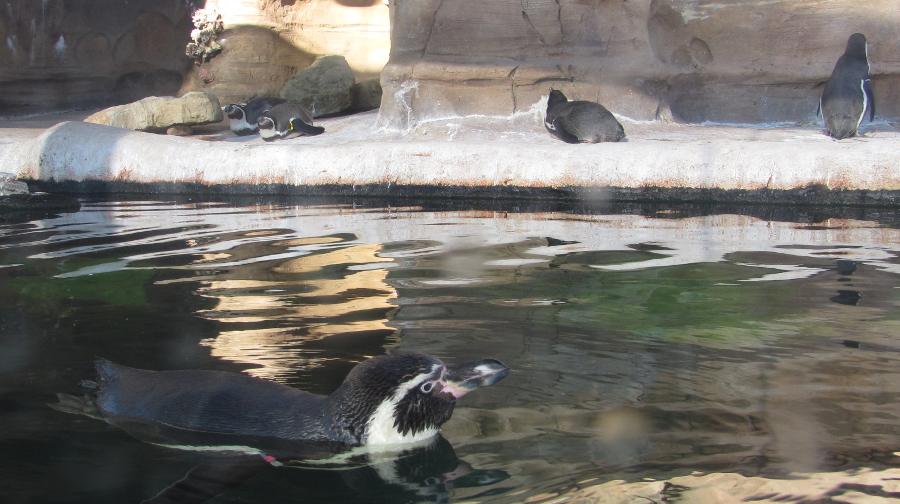 Humboldt Penguins (Spheniscus humboldti) from South America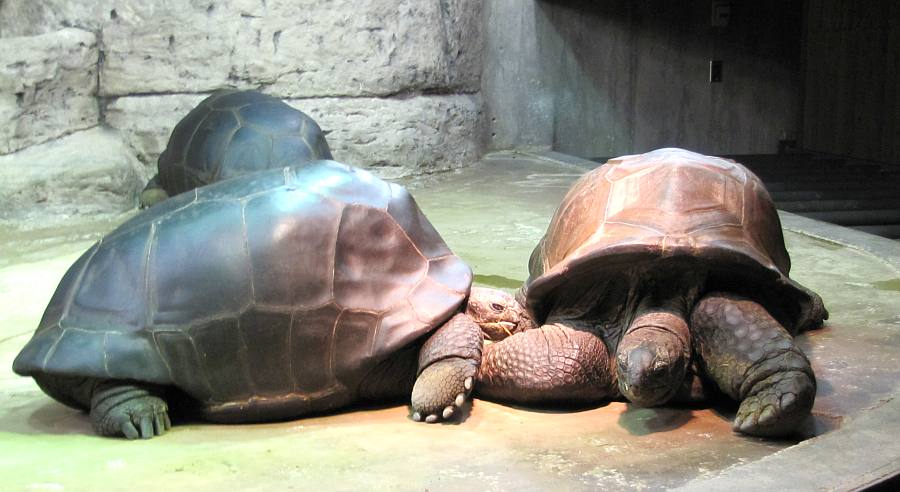 Enormous Aldabra Tortoises (Geochelone gigantea) from the islands of the Aldabra Atoll in the Seychelles Islands.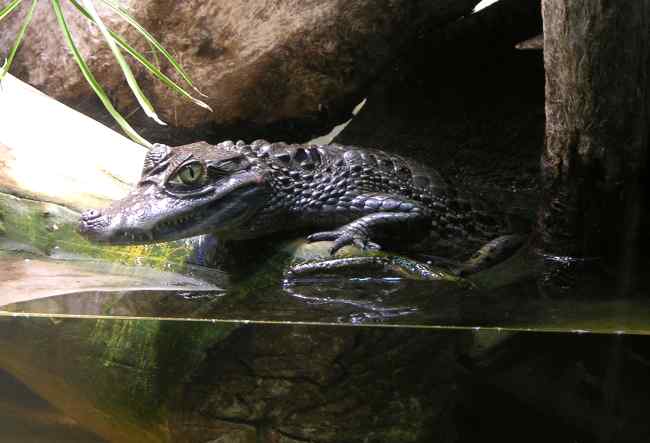 Spectacled Caiman (Caiman crocodilus) from Central and South America
Prints of this photo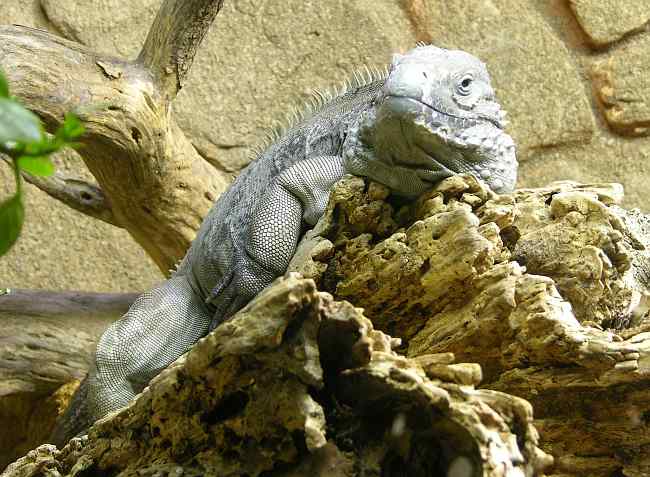 Grand Cayman Blue Iguana (Cyclura nubila lewisi) is near extinction due to domestic and farm animals
introduced to the Caribbean islands where it lives.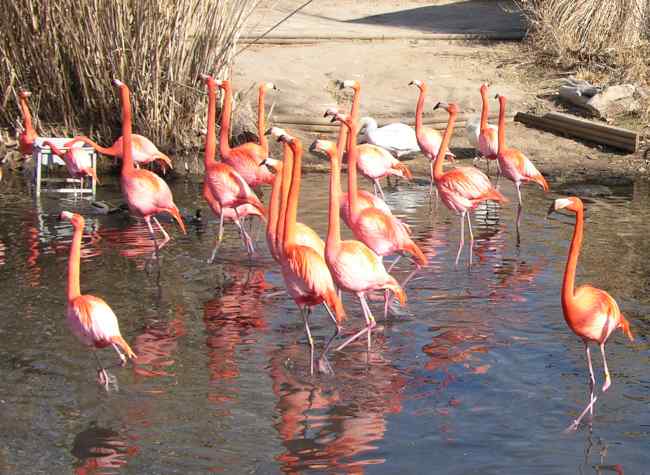 The Caribbean Flamingos (Phoenicopterus ruber ruber) put on a song and dance when visitors come by.

Page 2 of Sedgwick County Zoo review Sedgwick County Zoo web site
Kansas Attractions Kansas Travel & Tourism Home
copyright 2006-2019 by Keith Stokes