The Wichita WATER Center

101 East Pawnee
Wichita, Kansas 67211
(316) 350-3386

Museum remains closed due to COVID.
Creek, outdoor fish observatory, and sidewalk trails are open dawn to dusk. December 2022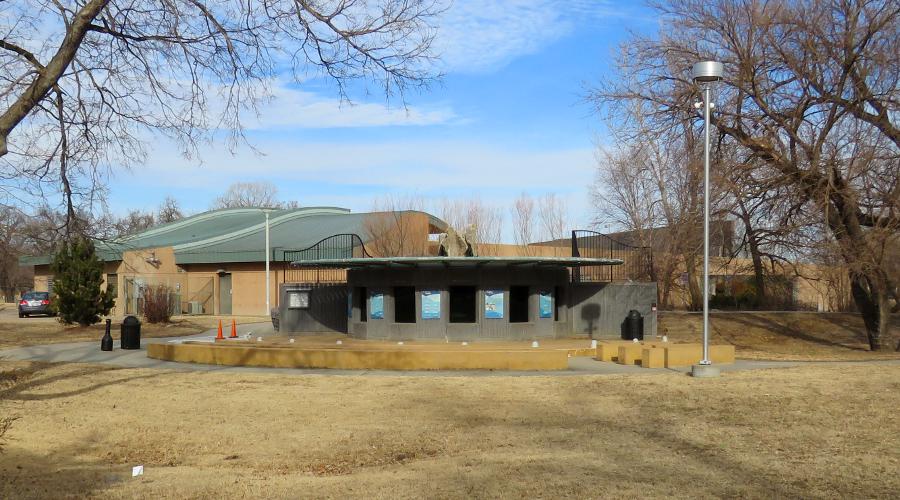 The Wichita WATER Center - Wichita, Kansas
The Wichita WATER Center (Wichita Area Treatment, Education & Remediation) opened in 2003 to serve as a treatment facility for the Gilbert-Mosley Project and as a museum devoted to public education about the importance of water quality and conservation.
The WATER Center treatment facility is a the focal point of a water remediation system which begins with five and a half miles of conveyance piping and thirteen extraction wells. The wells extract and convey polluted groundwater to the center, where it is cleaned by a hydraulic venturi air stripper treatment system. This remediation system removes groundwater contamination.
The WATER Center treatment facility was designed to encourage public interest in and observation of groundwater remediation. The Center also offers a variety of education programs. The exhibits appear to be primarily designed for school children but the large aquariums (indoor and out) and outdoor water features should be of interest to all.
In the early 1990s, groundwater contamination was discovered near downtown Wichita, Kansas. The 3,859 acre contaminated area was called the "Gilbert-Mosley Site" because the contamination was first discovered near the intersection of Gilbert and Mosely Streets. The primary contamination was found to be chlorinated solvents. The Apco company was found in court to be 100% responsible for the contamination. Apco has since declared bankruptcy and City of Wichita's largely failed in its efforts to collect response costs for remediating (cleaning) the Gilbert & Mosley Site.
The remediation system treats over 1,000,000 gallons of water a day and the treated water flows through the fountains, aquariums and creek on the way to the nearby Arkansas River. Some of the water is used to irrigate Herman Hill Park, which surrounds the WATER Center.
The building where the water is treated is kept locked, but you can ask at the center's desk and an employee will show you through the treatment center if they are available. If you call (316) 268-8349 in advance, you may arrange a tour of the WATER Center and learn about the history of the Gilbert-Mosley groundwater remediation project, reuse of the treated water, native Kansas fish, aquatic wildlife, pollution prevention and more.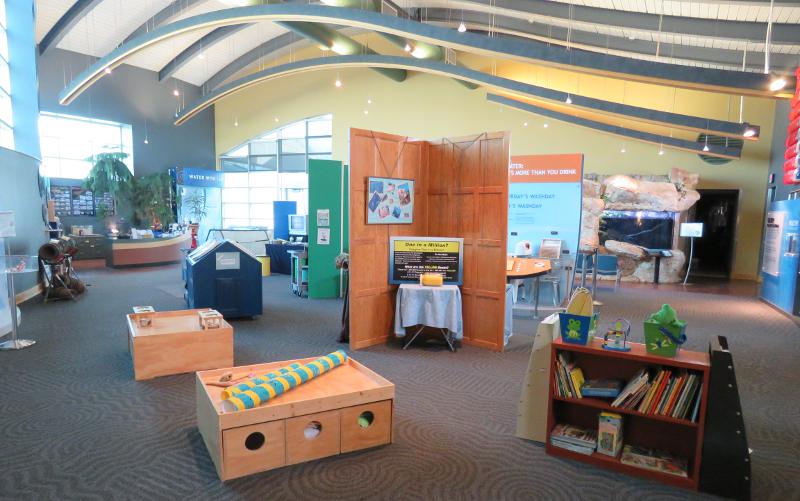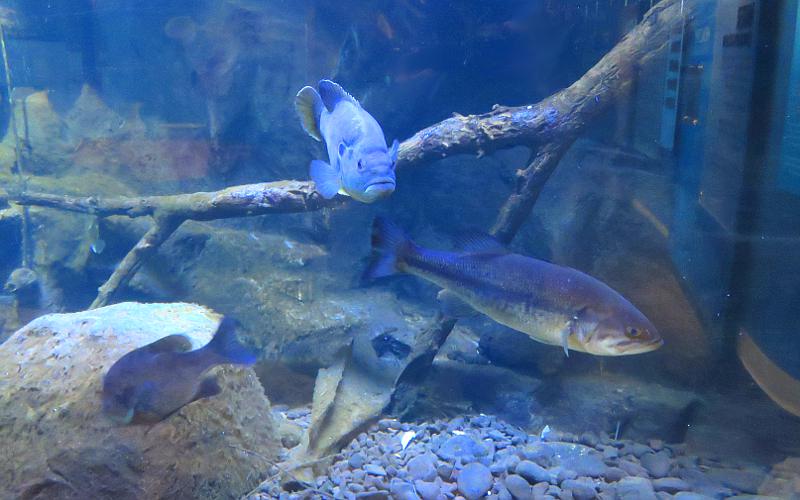 This is part of the large indoor aquarium.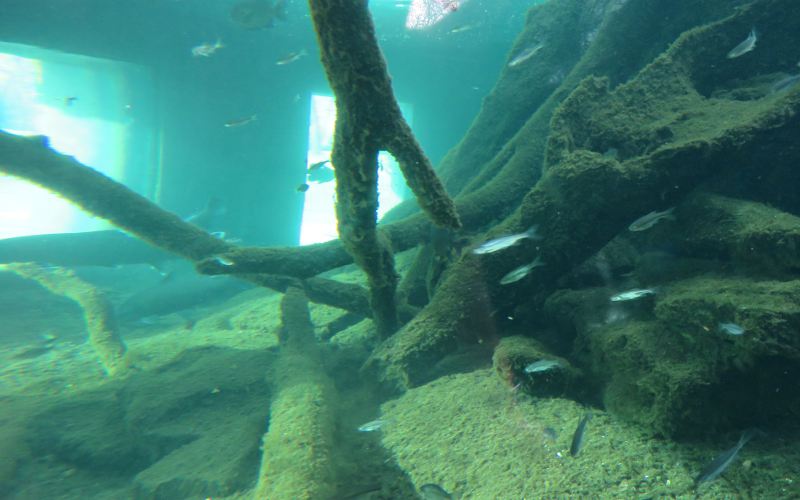 The 11,000 gallon outdoor aquarium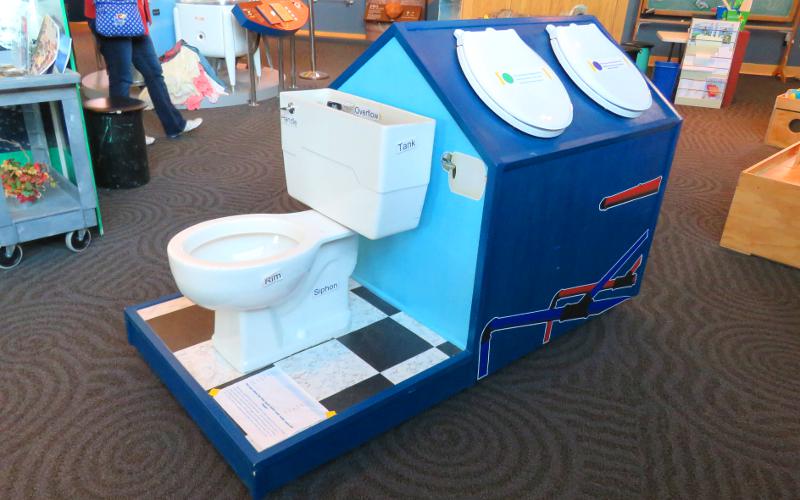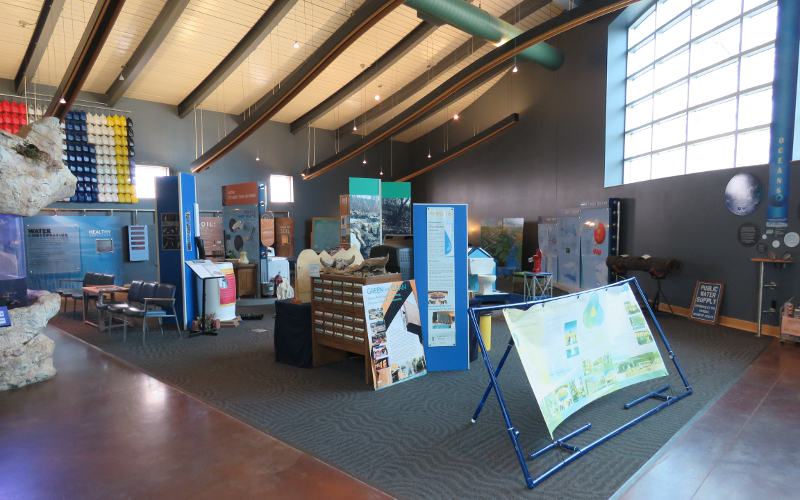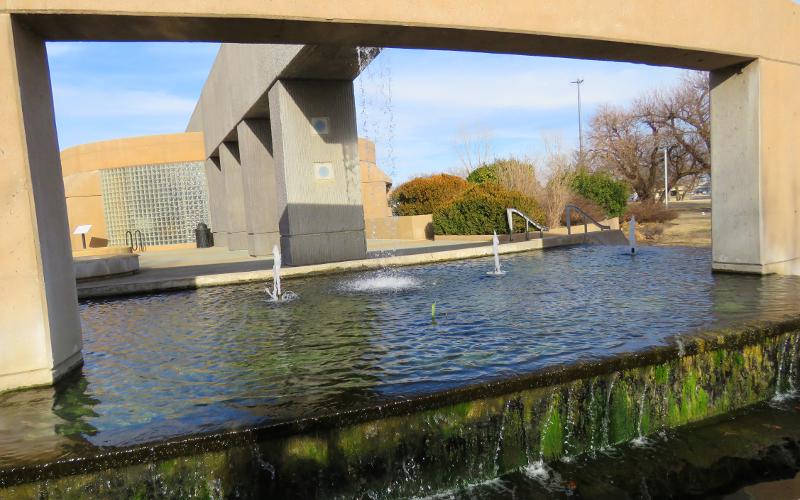 Fountains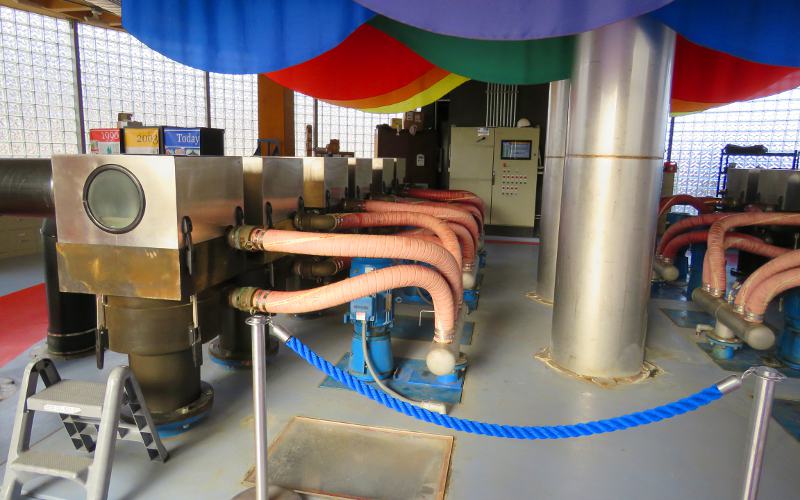 Hydraulic venturi air stripper treatment system
These venturi air strippers remove volatile contaminants by forcing water through a nozzle at high velocity
.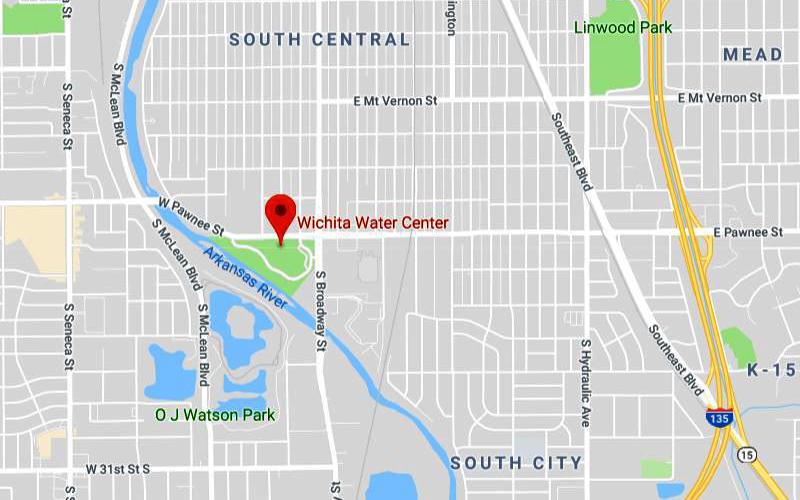 The Wichita WATER Center Map

copyright 2018-2022 by Keith Stokes