Wolf Creek Generating Station
Nuclear Power Plant

New Strawn, Kansas
(620) 364-4141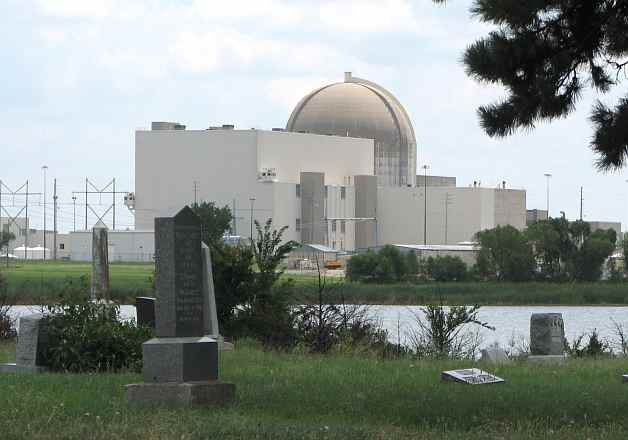 Wolf Creek Nuclear Power Plant from Strawn Cemetery
The Wolf Creek Generating Station, near Burlington, Kansas is the only nuclear power plant in Kansas. It produces more than 1,200,000 kilowatts of electricity. Enough for 800,000 home. The plant is visible to traffic on Kansas Highway 75 for many miles.
To better see the Wolf Creek Nuclear Power Plant, turn east at 17th Road, just north of tiny New Strawn. Drive east just over 3 miles and the road will curve right and become Planter Road. Continue another mile and turn right onto 16th Road. Follow the gravel road about 1 more mile and it ends at Strawn Cemetery. This is the best location for viewing Wolf Creek Generating Station, across Wolf Creek Reservoir.
On the way to the viewing site, you will pass the Dwight D. Eisenhower Learning Center on the right. It sits on the edge of the 160 acre Wolf Creek Environmental Education Area, which contains three self guided trails.
Although other sources have listed the Eisenhower Learning Center as open to the public, it is really only set up for groups (minimum 10), which may experience a Control Room Simulator demonstration with advance appointment.
The first time I visited the Center, it was Saturday morning and the building was locked. During the following week, I tried contacting the Center, but emails to several of the addresses on their web site were ignored. The next week, I was passing on Highway 75 on a Friday morning, and tried again.
Visiting the Wolf Creek Nuclear Power Plant Learning Center was strange. The front door was unlocked, but there were no signs of welcome or instructions. There were a few displays about nuclear power and the facility in the lobby and nearby hallways, but no one staffs the entrance. A few of the doors were marked with bright yellow chains and "no admittance," but that is the only instructions I saw. And the few people I saw moving about the building didn't even acknowledge me.
It felt very odd. I took the photos below, and left.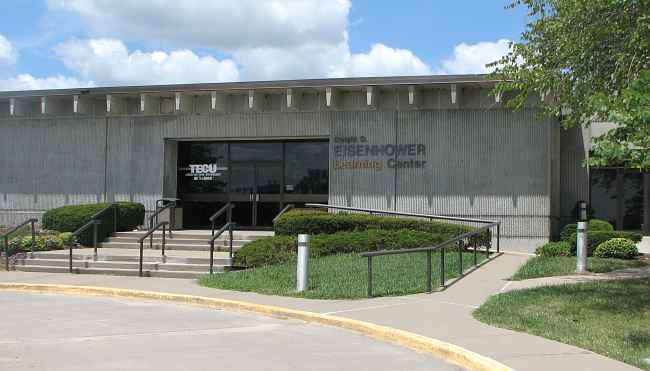 Dwight D. Eisenhower Learning Center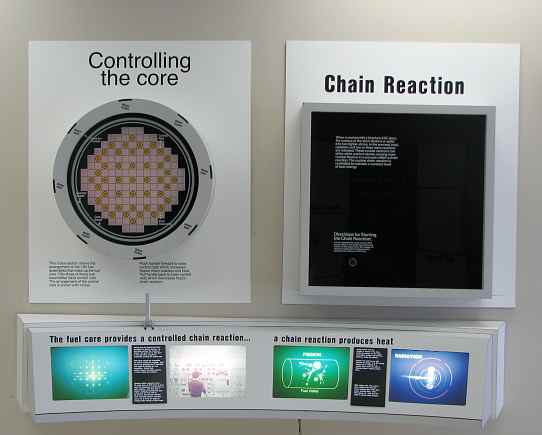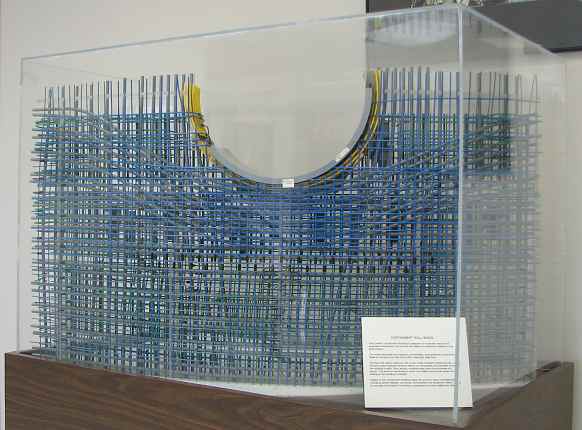 Model of the wall of Wolf Creek's containment building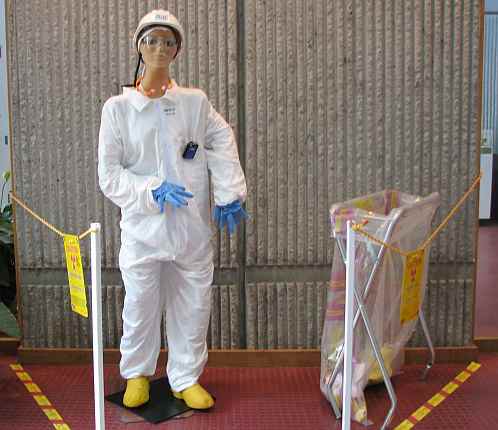 Wolf Creek Nuclear Operating Corporation web site
Kansas Attractions Kansas Travel & Tourism Home
copyright 2006-2014 by Keith Stokes