Gulick-Cooper House

422 West 11th Street
Goodland, Kansas 67735
(785) 890-3515

Tours by appointment Only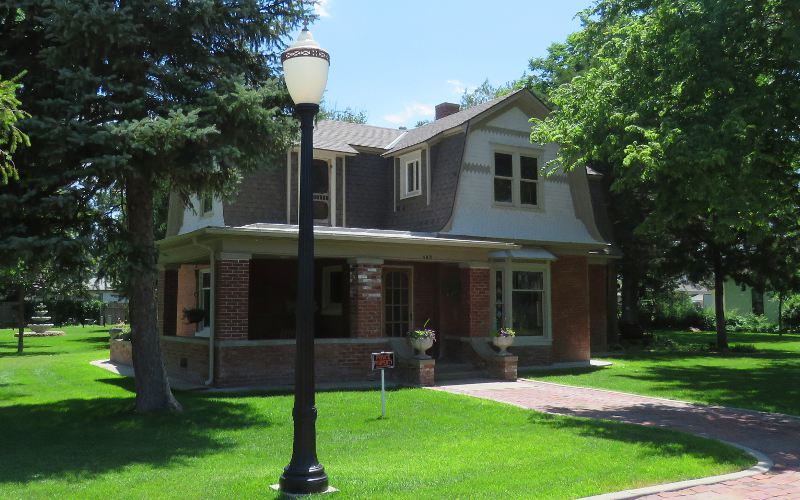 Gulick-Cooper House - Goodland, Kansas
The Gulick-Cooper House in Goodland, Kansas was originally a doctor's office and home. Over the years it was neglected, but it has been one of the many restoration projects of Goodland entrepreneur Rod Cooper. Rod has done lots of work inside and outside, as well as to the horse barn behind the house. In the process, he discovered all sorts of the doctor's equipment and other medical supplies, which is nicely displayed within the house. The house has been fully furnished. If Rod didn't find it in the house, he filled in with other antiques he already owned. The Gulick-Cooper House is nicer than many museums, but was a passion of love and is not open to the public except by invitation or occasional special events, such as the Big Kansas Road Trip.
Dr. A. C. Gulick was a physician who came to Goodland in 1900 and remained in Goodland the rest of his life, another 57 years. He built this brick home in 1901, which doubled as his office. He married Ella M. Morse in 1902 and added on to the home over the years as the family grew with 5 children.
Doctor Gulick delivered over 1,800 babies and was nicknamed the "Baby Doctor." A park is named after him is about 7 blocks away.
Rod Cooper has several businesses and other projects in Goodland, including a 3 story house which was moved to Goodland from St. Francis, Kansas in 2016, the White Eagle Gas Station which was moved from Kanorado, Kansas (near the state line, about 20 miles west of Goodland), and the historic Grand Opera House with its mural.
Tours are now available by appointment only. Call 785-890-3515 or email director@visitgoodland.com to make arrangements.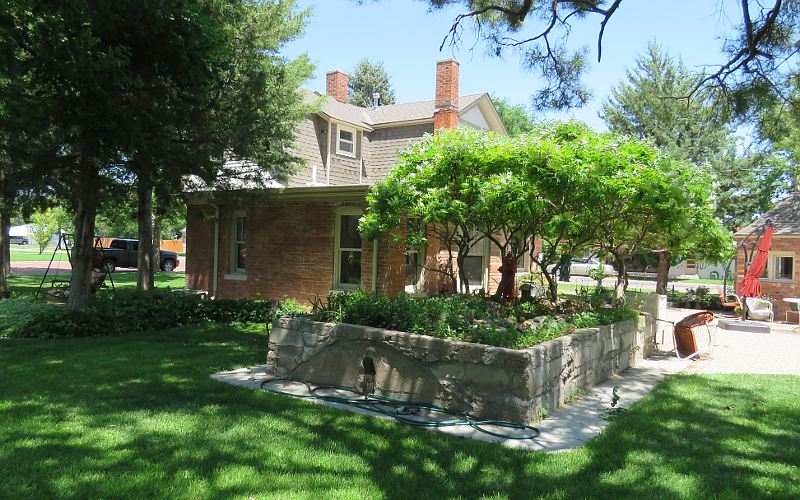 The yard of the Doctor Gulick's house had many creative features, some of which were totally hidden
before Rod Cooper began clearing out the plants which had grown up over the years.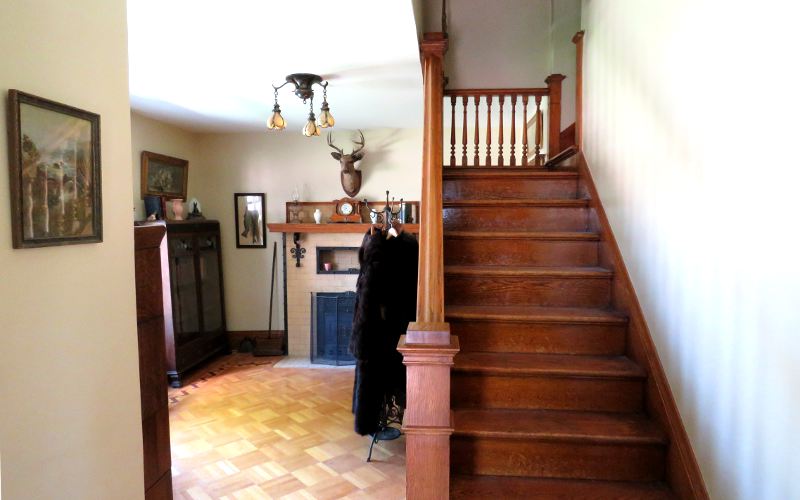 Front entrance to the GulickCooper House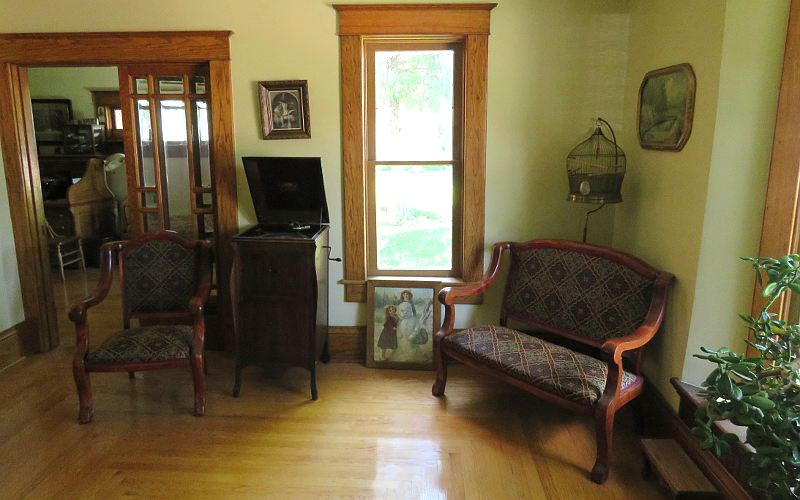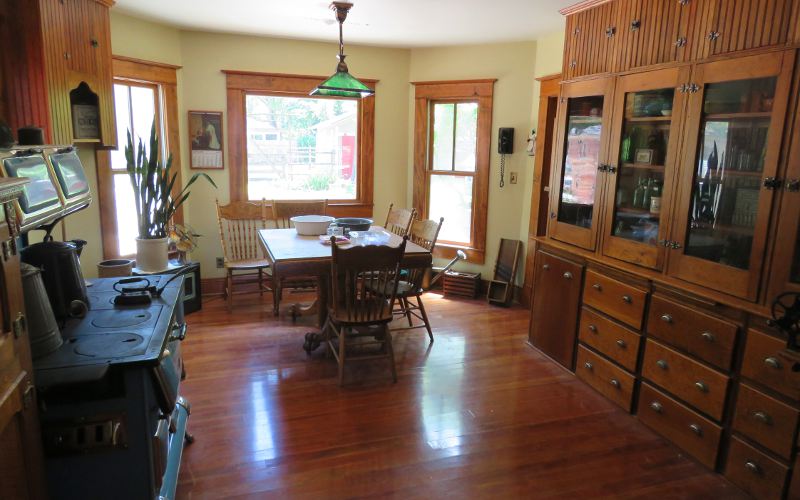 This kitchen has a wonderful old wood stove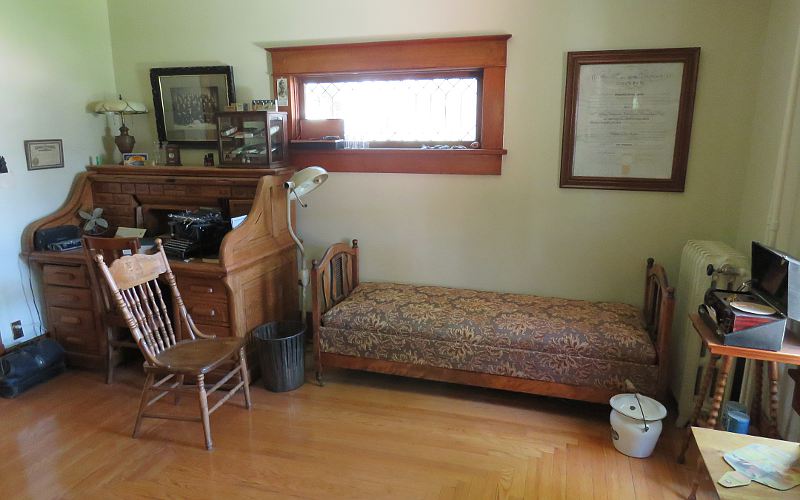 Dr. Gulick's recreated office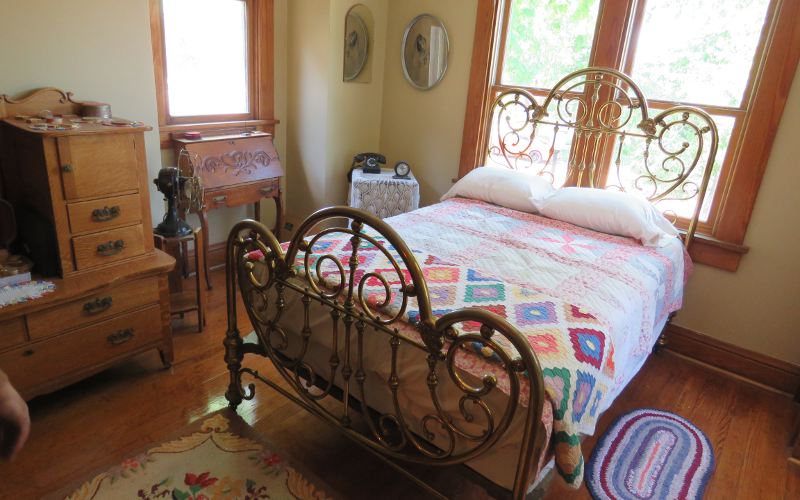 Upstairs bedroom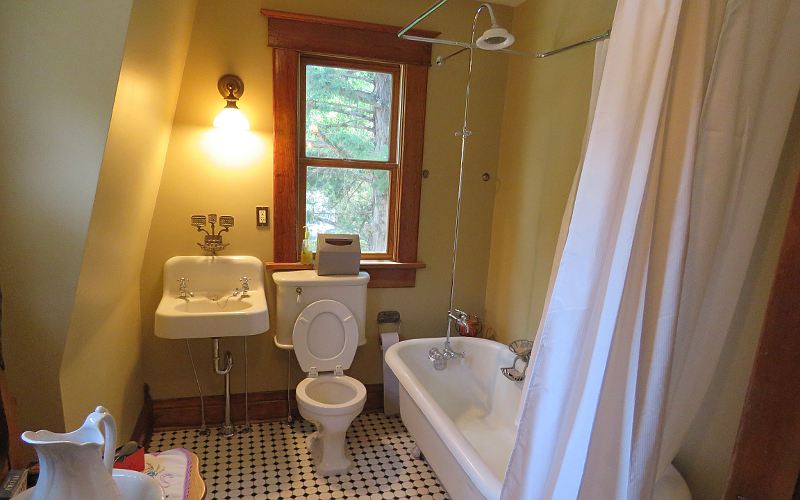 Restoration of this upstairs bathroom was a major project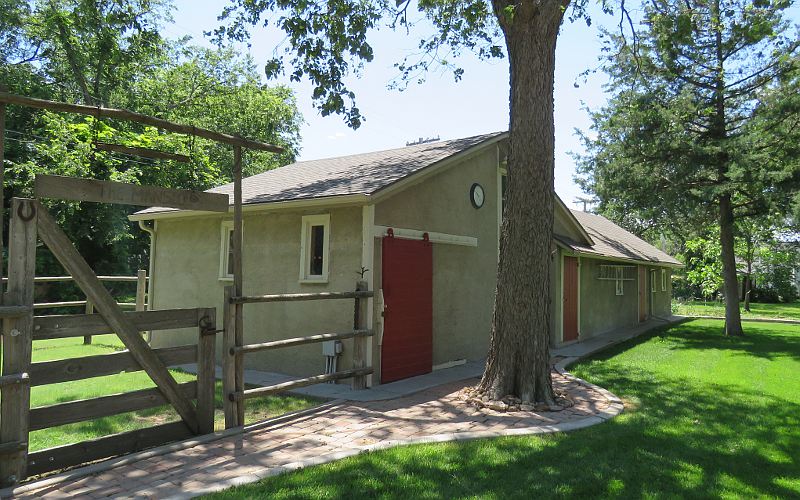 Gulick horse barn in the backyard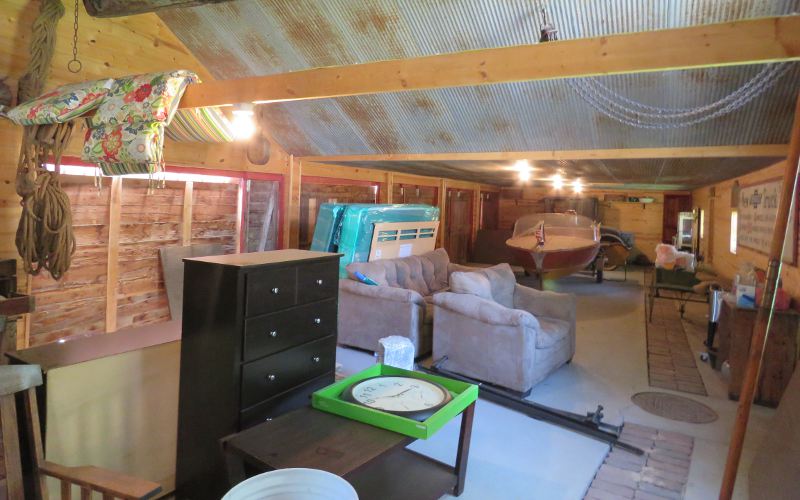 The horse barn is used to store other restoration projects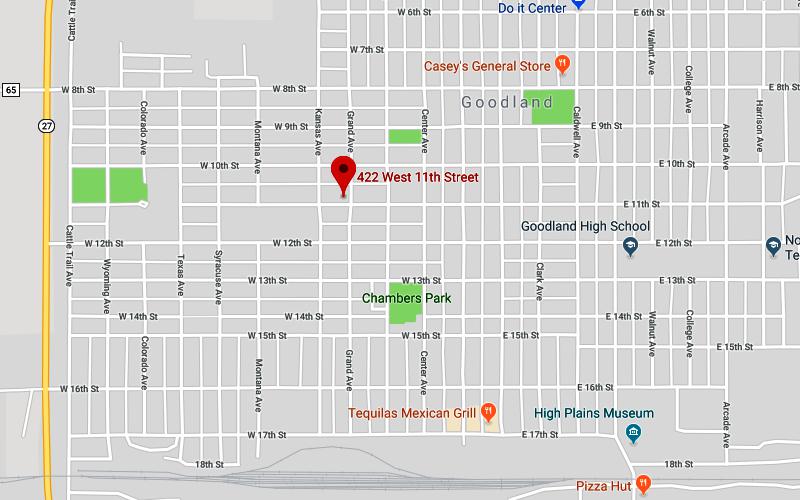 Gulick-Cooper House Map
copyright 2017-2019 by Keith Stokes