White Eagle Gas Station

1666 Clark Avenue
Goodland, Kansas 67735
(785) 890-3515

Walk the grounds & look in the windows.
Tours available by appointment.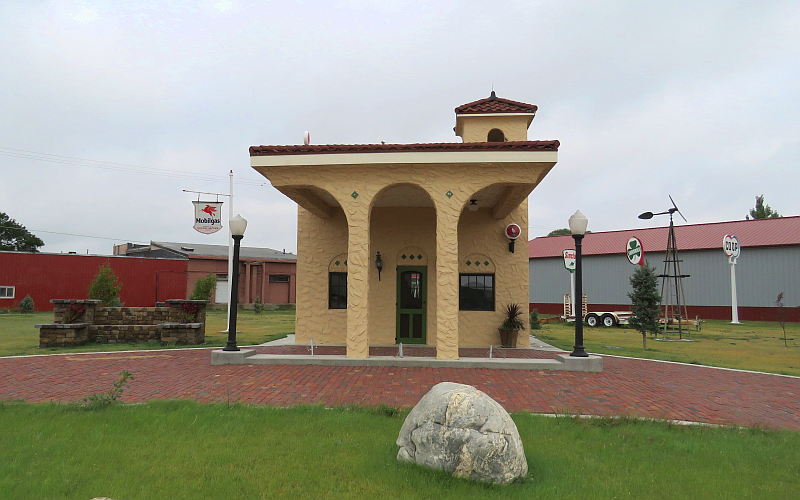 White Eagle Gas Station - Goodland, Kansas
The restored White Eagle Gas Station in Goodland, Kansas is one of the many projects of Goodland entrepreneur Rod Cooper. The building was moved to this location in about 2013 and painstakingly restored and furnished. The only thing missing is the gas pumps. Not that pumps aren't available, Rod has about 200 old gasoline pumps, but he doesn't want them damaged.
This service station was originally in Kanorado, Kansas, near the state line, about 20 miles west of Goodland. The station is not open to the public, but visitors are welcome to courteously tour the grounds and look in through the windows. The photo of the interior, below, was shot through the window in the front door.
Rod Cooper, who moved and restored the old White Eagle Gas Station, has several businesses and other projects in Goodland, including a 3 story house which was moved to Goodland from St. Francis, Kansas in 2016, the restored Gulick-Cooper House and the historic Grand Opera House with its mural.
The station's interior is opened by appointment only. Call (785) 890-3515 or email director@visitgoodland.com.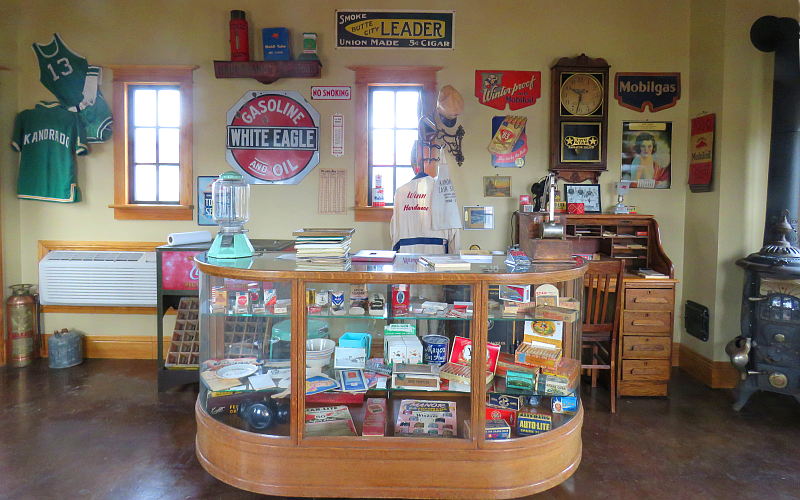 The interior of the restored White Eagle Service Station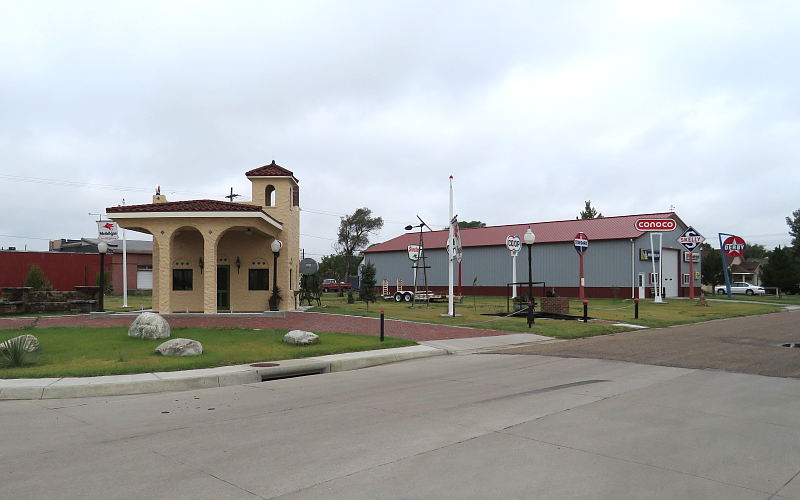 The grounds of the White Eagle Station are park like. Prior to the restoration, the grounds were
a scruffy vacant lot.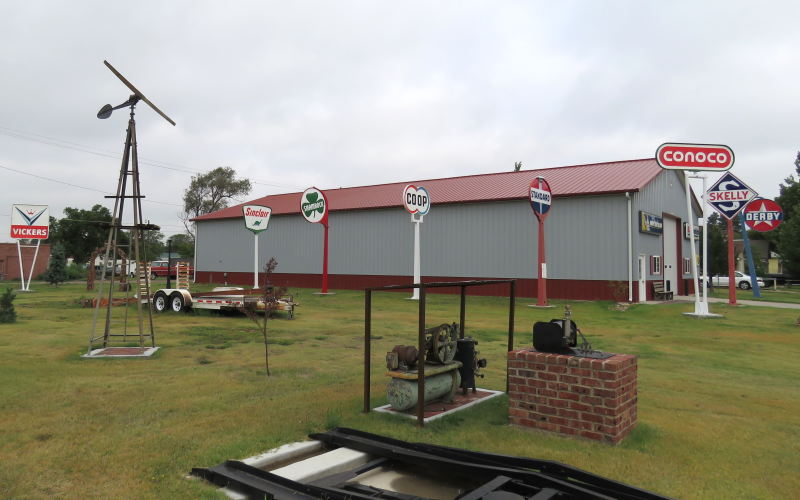 Other historic gas station signs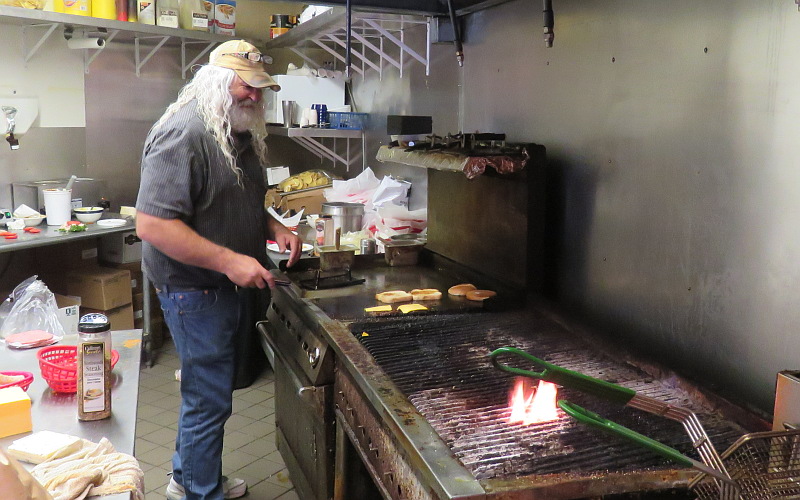 Rod Cooper at work cooking in his Crazy R's Bar & Grill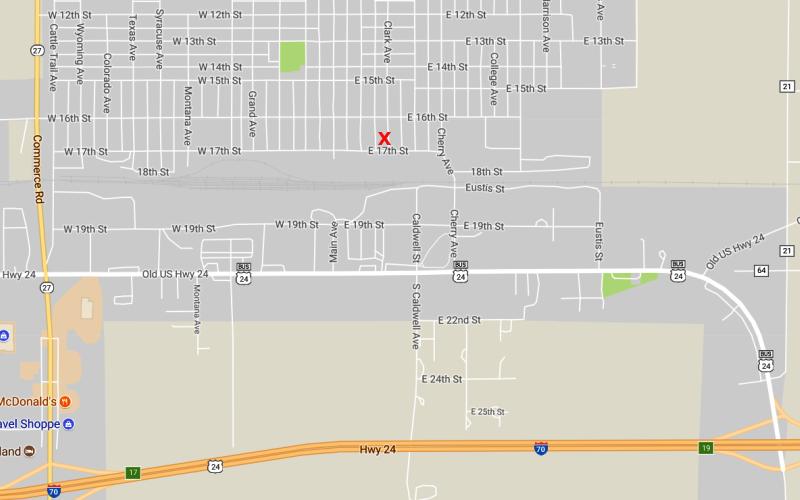 White Eagle Gas Station Map
LS-7/17 copyright 2017-2021 by Keith Stokes