Alma Bakery & Sweet Shoppe

118 West 3rd Street
Alma, Kansas 66401
(785) 765-2235

Open mornings but may close early afternoon
or stay open as late as 4PM
Monday, Tuesday, Thursday,
Friday & Saturday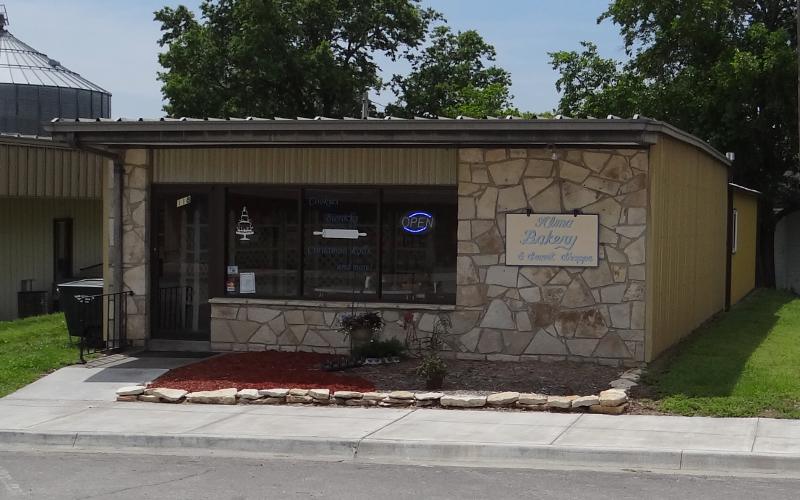 Alma Bakery and Sweet Shoppe - Alma, Kansas
The first time that we visited Alma Bakery and Sweet Shoppe in Alma, Kansas, it shared an 1886 native stone building that had formerly housed the Wabaunsee County Bank, a general store and a barber shop. The old bank vault provided storage.
As soon as I walked through the door, I knew I was going to like Alma Bakery. It smelled wonderful!
The owner, Jeanette Rohleder-Supernaw and her son were friendly and when Jeanette saw me taking a photograph, invited me into the back to take a picture of the vault left over from the days that the building housed the Bank of Wabaunsee County.
Since that time, Alma Bakery has moved up the adjacent street to a newer building with much more space.
Jeanette purchased the Alma Bakery & Sweet Shoppe in 2000 and uses recipes which were handed down by her German Grandmother. The bakery produces a wide variety of cookies, breads, pies, fudge and sweets, but doesn't make everything every day. Call ahead to request your favorites. My favorite is the peanut butter cookies.
They bake fresh bierocks once a week and have the frozen ones available on other days. A bierock is a German pastry baked with a savory beef, onion, and cabbage filling. It sounds a lot like a pastie, but the flavor and texture are quite different. Alma Bakery's bierocks are black peppery and quite good.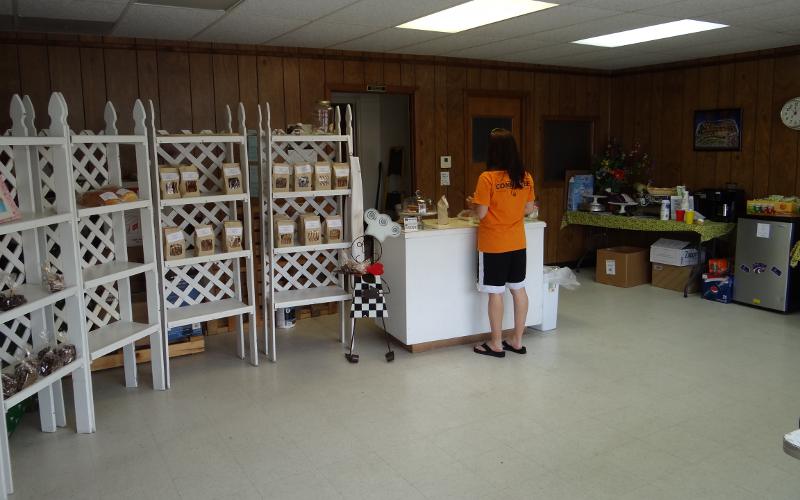 Alma Bakery and Sweet Shoppe's larger new store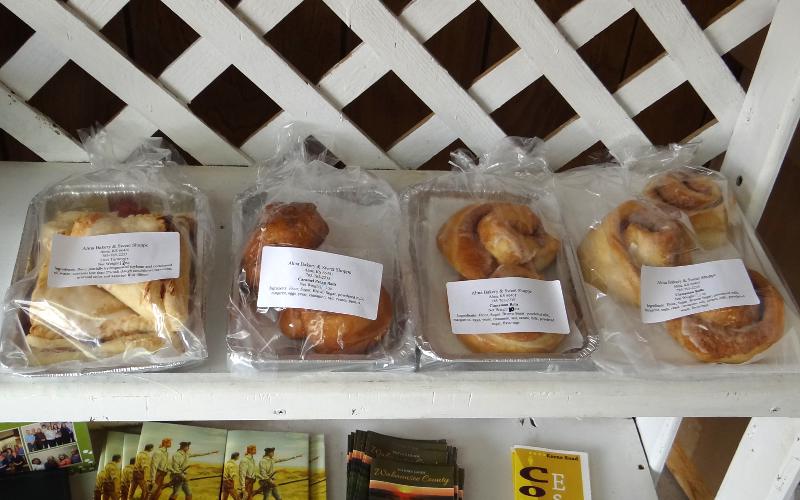 Fruit turnovers, caramel pecan rolls, cinnamon rolls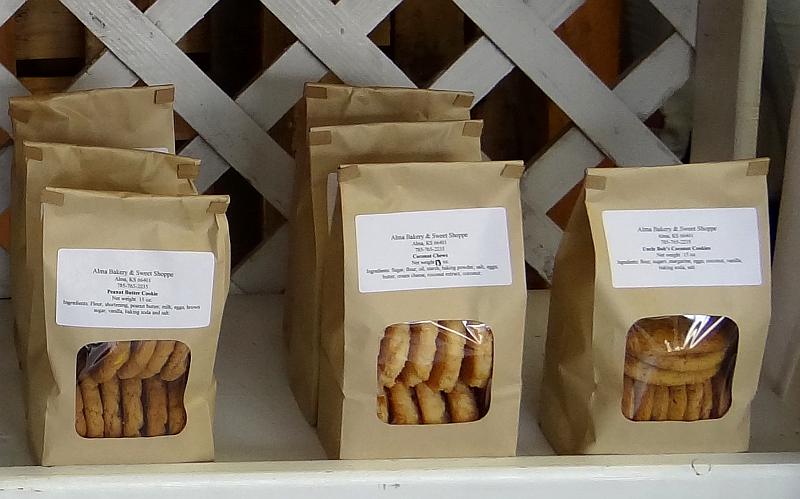 Peanut butter cookies, coconut chews, Uncle Bob's cinnamon cookies

A fresh warm bierock (Eastern European meat & vegetable filled pastry)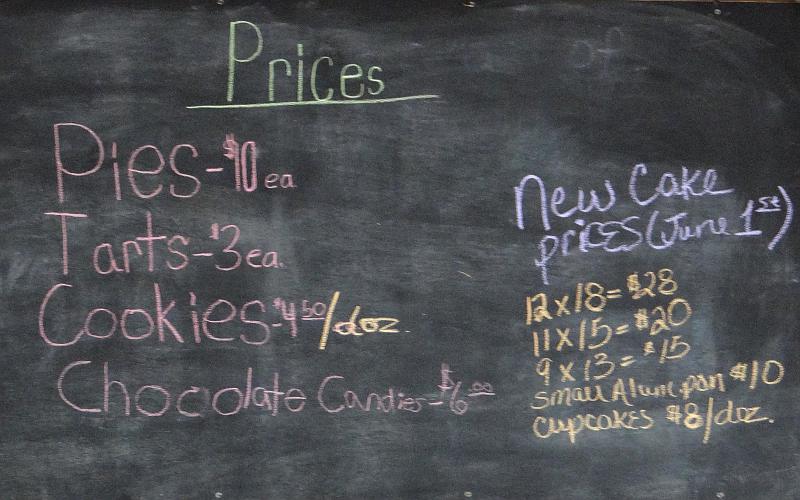 June 2013 prices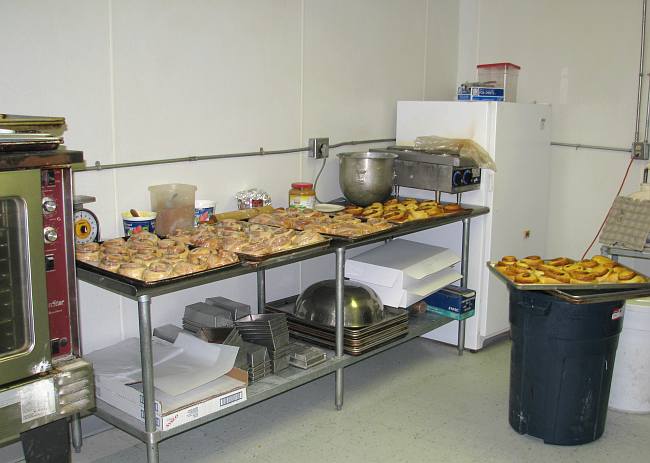 Over 100 cinnamon rolls being prepared to go to the high school in the kitchen at the original location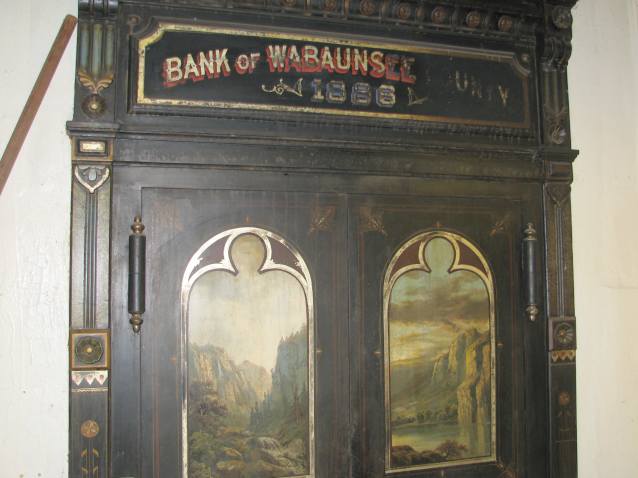 Bank of Wabaunsee County vault - 1886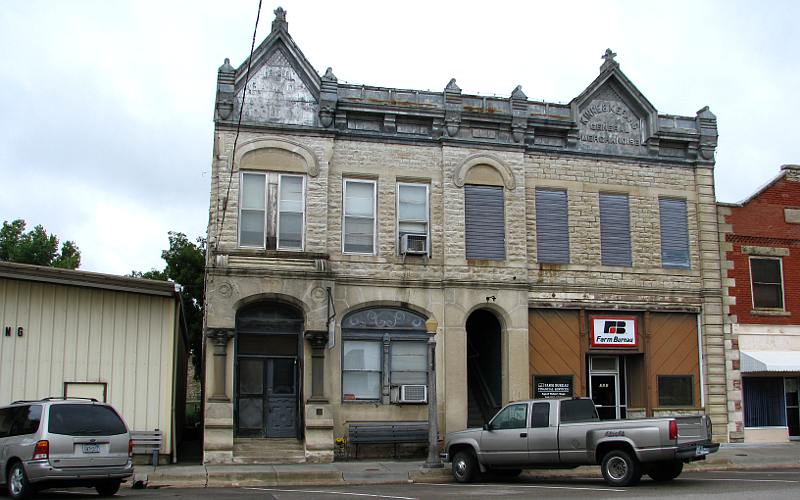 The original Alma Bakery & Sweet Shoppe in the old Wabaunsee County Bank building
Kansas Specialty foods Alma Bakery & Sweet Shoppe website
Kansas Attractions Kansas Travel & Tourism Home
copyright 2008-2023 by Keith Stokes