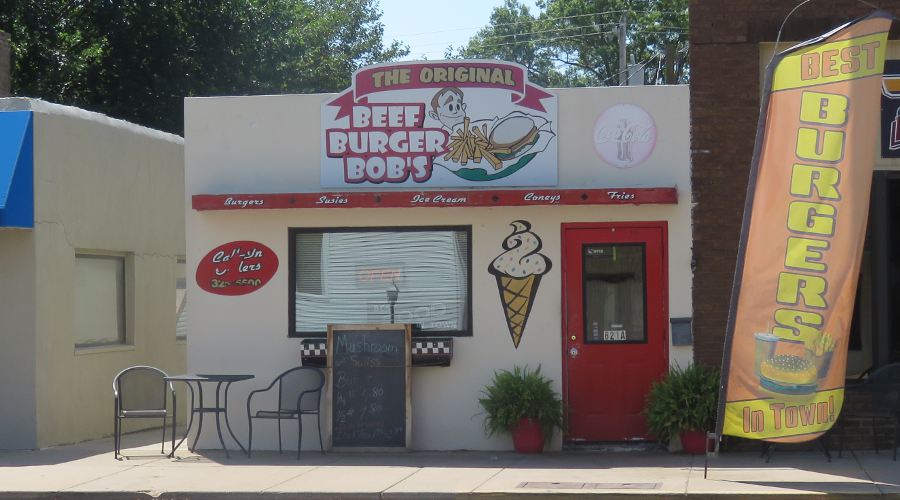 Beef Burger Bob's - Neodesha, Kansas
Beef Burger Bob's first opened in Fredonia, Kansas in the 1950s as the Iceberg Drive In. Bob and Tony Babcock bought the Iceberg in 1972. Over time they expanded it into a restaurant and renamed it with the nickname that their customers had given to Bob.
After 37 years, they moved to a smaller location in nearby Neodesha, Kansas. The new location has just 5 tables. Tony Babcock operates the restaurant full time, while Bob has retired and says that he only comes in occasionally. Still, he has been at Beef Burger Bob's every time I have dined there. They are both fun to talk with, with Bob joining in the conversation from out of sight in the kitchen
Beef burgers are loose meat sandwiches, much in the spirit of NuWay and Maid-Rite. But beef burgers are not as crumbly and hold together better. At least one other Fredonia restaurant, the Tri-Mee Drive In, also offers beef burgers, but Big Bob's sign proudly proclaims that this restaurant has the original beef burger.
The menu is fairly limited. Our favorites include their beef burger, cheese burger, hand breaded pork tenderloin, and Susie Q's. All were very good. The Susie Q style French fries and are fresh cut, and the tenderloin is hand breaded. The onion strings are fresh cut, dredged in flour and pepper and delicious.
Recommendations for when you order a beef burger. The standard condiments are mustard, onion and pickles. I used to get all three, but find that I enjoy the beef burger more without the pickle. It is even better with Swiss cheese.
Tony bakes one type of pie each day. Most of my visits have all been late in the day and the pie has already been gone, but we have been there early eoungh to enjoy the pie one time.
If Beef Burger Bob's was open on weekends, it would be a famous local Kansas restaurant, but so far it is a secret waiting to be discovered by you.
During our last visit in August 2022, there had been no price increases in over 3 years!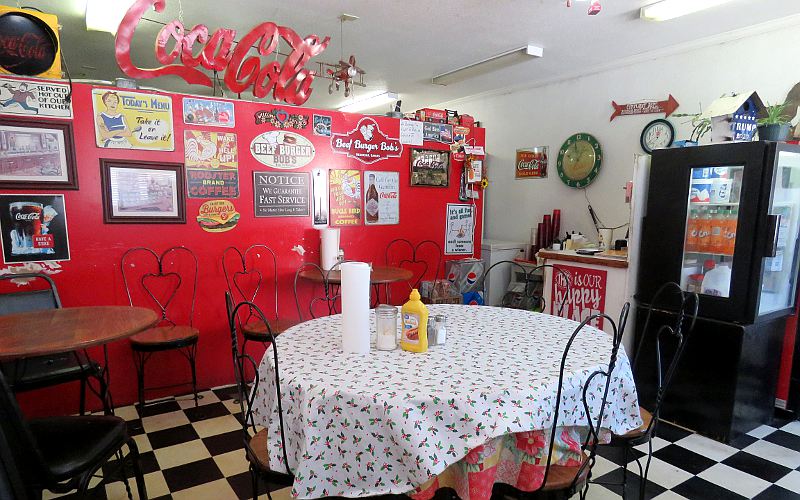 This is most of the small dining room - there are four small tables, one larger table and twelve chairs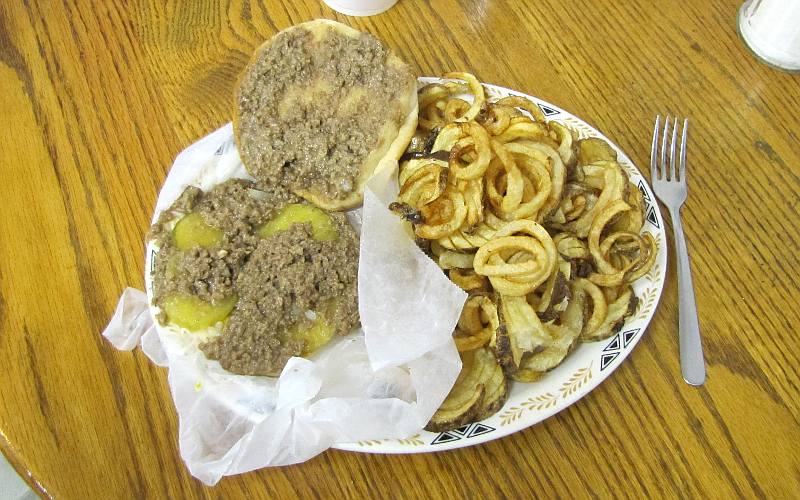 Beef burger and Susie Q's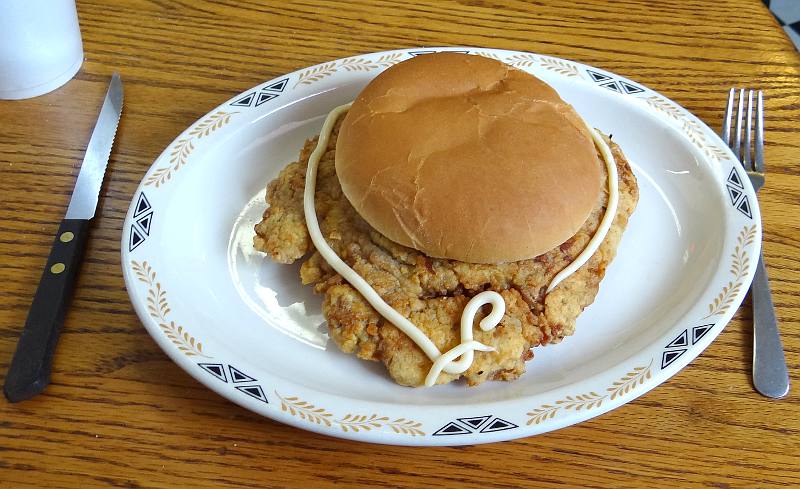 This hand breaded pork tenderloin sandwich is one of the best I have ever had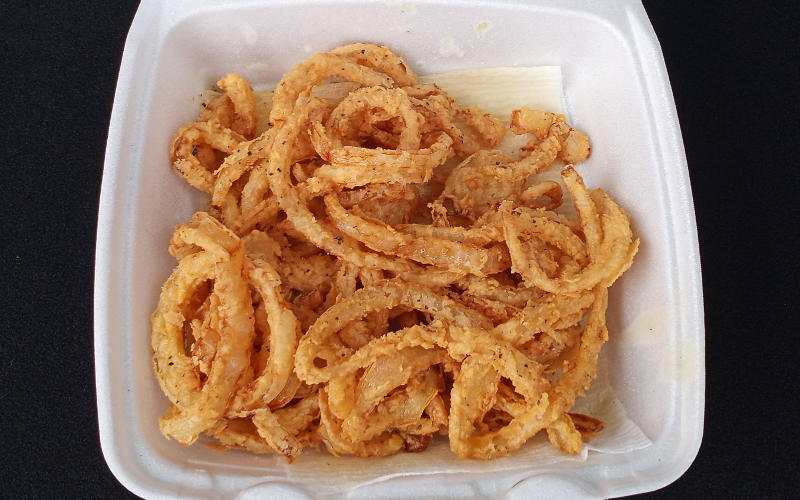 Home made onion strings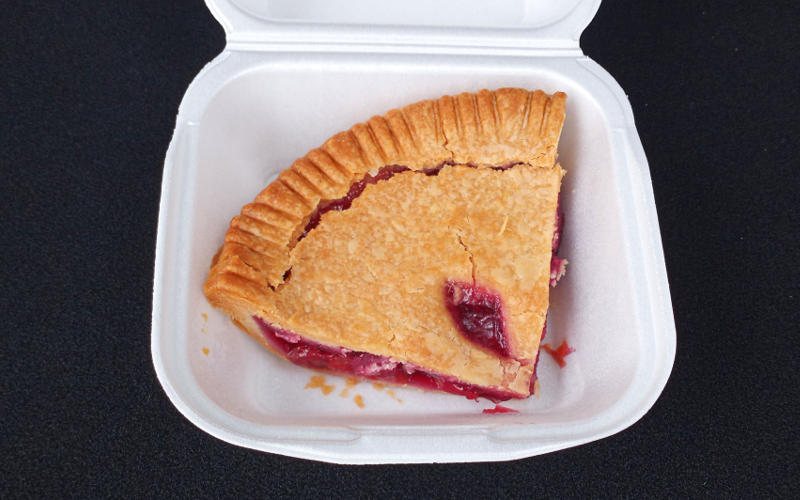 Cherry pie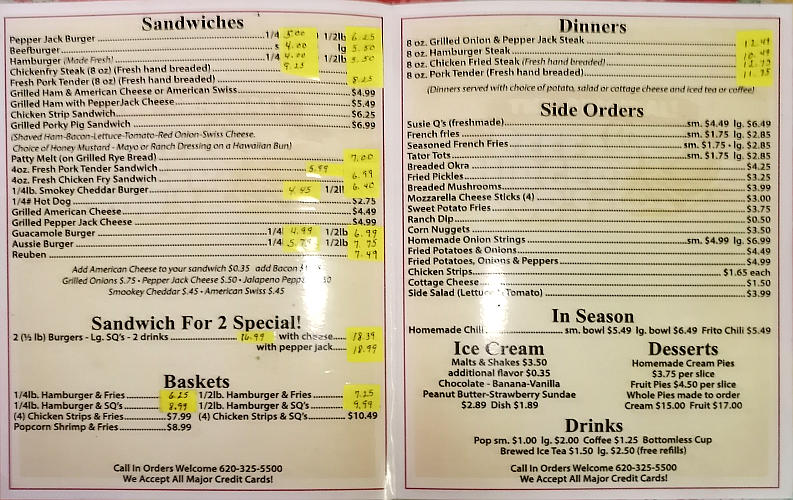 Beef Burger Bob's Menu from August 2022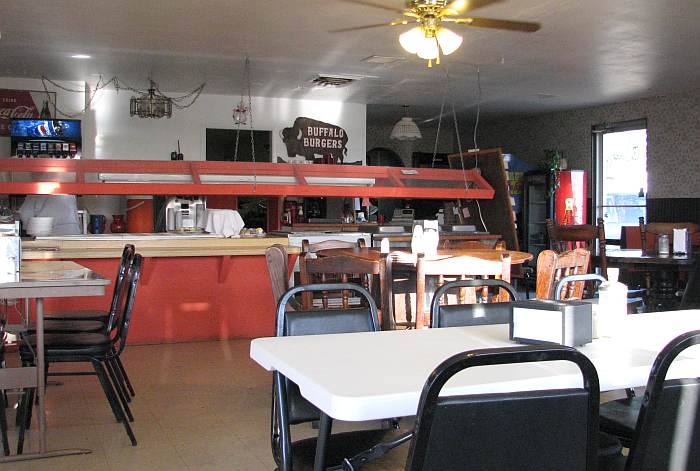 These last two photos were from the original location at
1218 N 2nd Street in Fredonia, Kansas.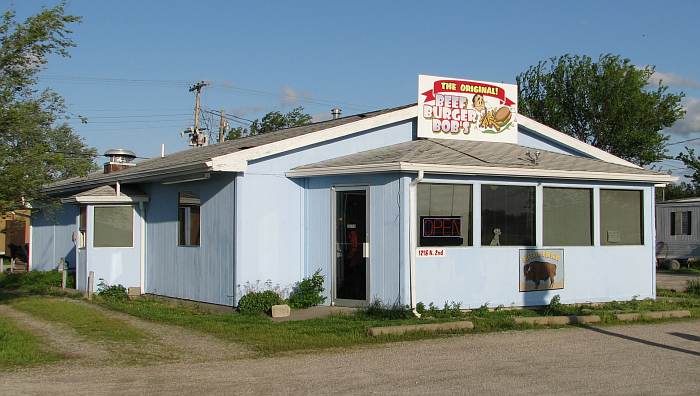 Beef Burger Bob's former location in Fredonia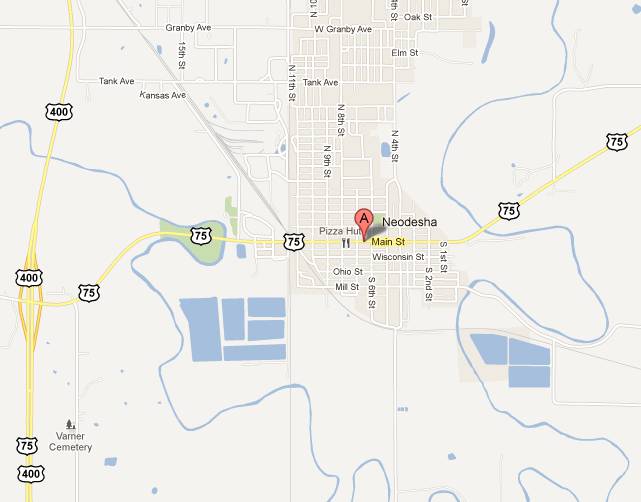 Beef Burger Bob's Map
Unique Kansas Restaurants
Kansas Attractions Kansas Travel & Tourism Home
copyright 2008-2022 by Keith Stokes