Bowl Plaza

121 South Main Street
Lucas, Kansas 67648
(785) 525-6118

Open Sunday 10:30AM - 8PM
Monday - Saturday 24 hours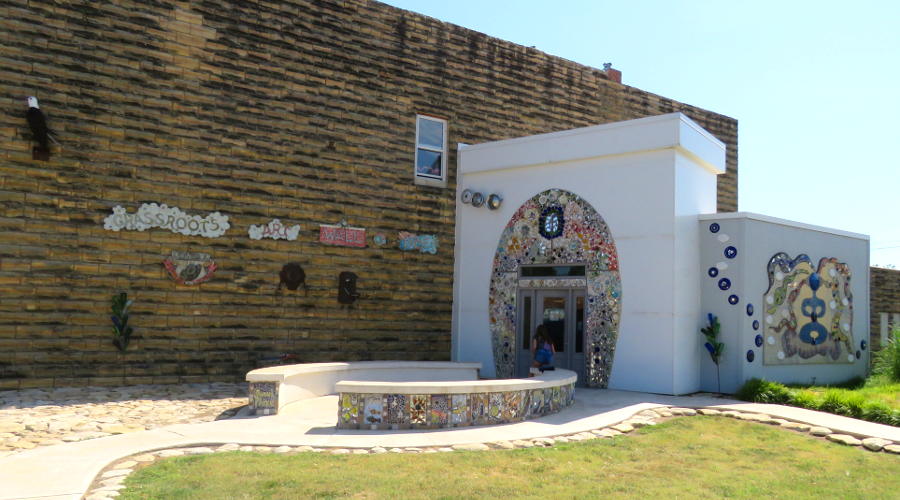 Bowl Plaza - Lucas, Kansas
Bowl Plaza is the name of the public rest room facility in Lucas, Kansas, the Grassroots Art Capital of Kansas. The public loo was built in 2011-12 in the shape of the world's largest toilet, with the building being the tank, benches in front of the building forming the toilet bowl, a 14' mosaic toilet lid surrounding the entrance, and a giant roll of toilet paper unwinding to form the side walk. There is a dog statue taking a drink from the bowl. Bowl Plaza is handicapped accessible.
Visitors are encourage to view and photograph both rooms and there is a guest register.
The Bowl Plaza rest room was selected as the No. 2 rest room in the country on World Toilet Day in 2014 during an annual event sponsored by the United Nations to focus on improving toilet and sanitation conditions worldwide. The competition is America's Best Restroom Contest and is sponsored by Cintas. The 2014 first place winner was Longwood Gardens in Philadelphia, Pennsylvania.
The First Flush was the grand opening of Bowl Plaza in 2012.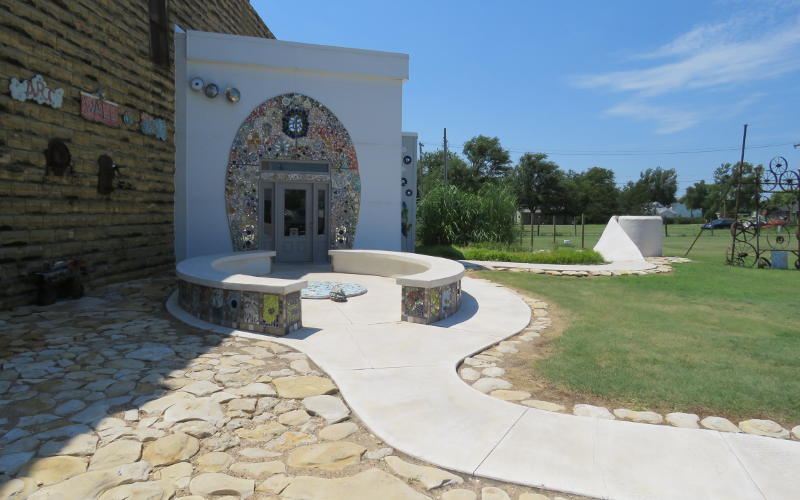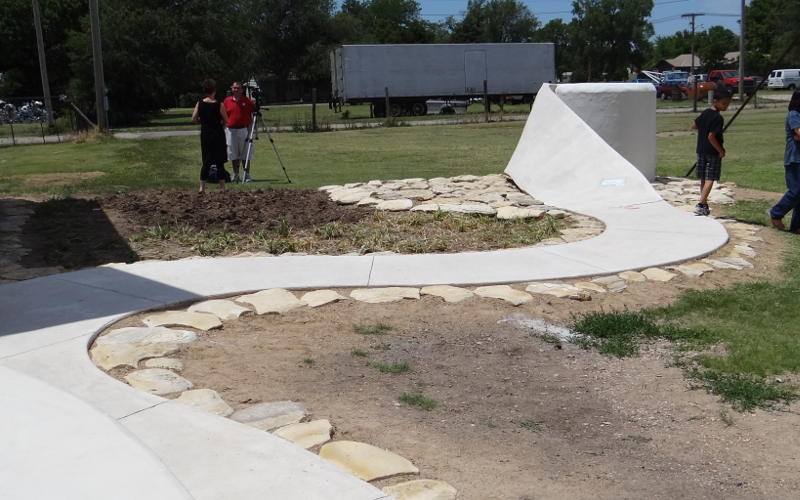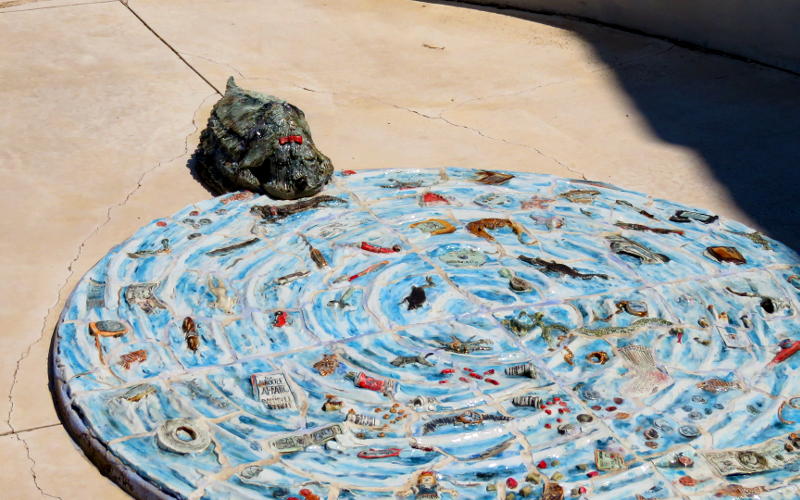 Dog getting a drink at the Eric Abraham created toilet bowl drain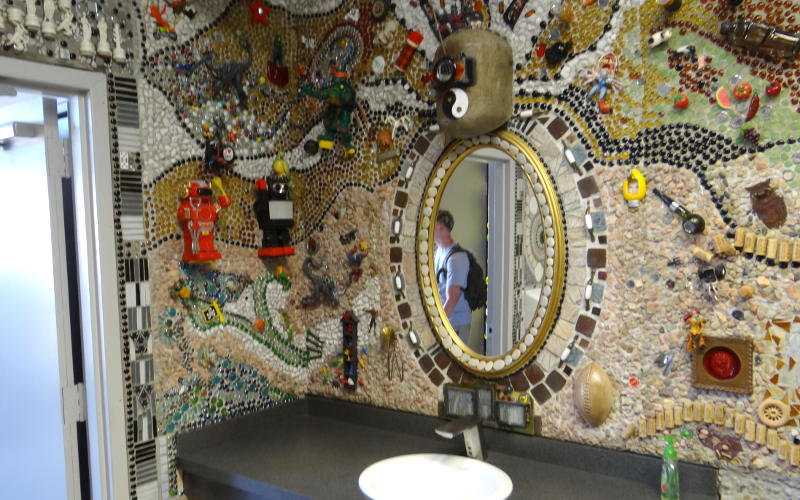 Men's Room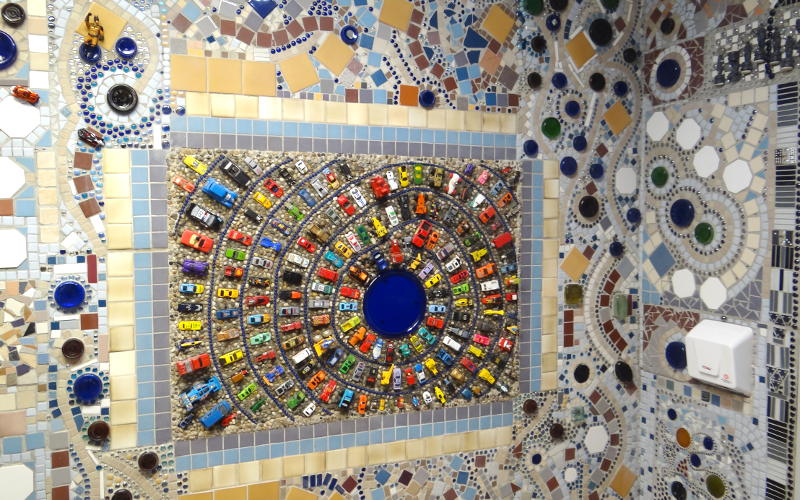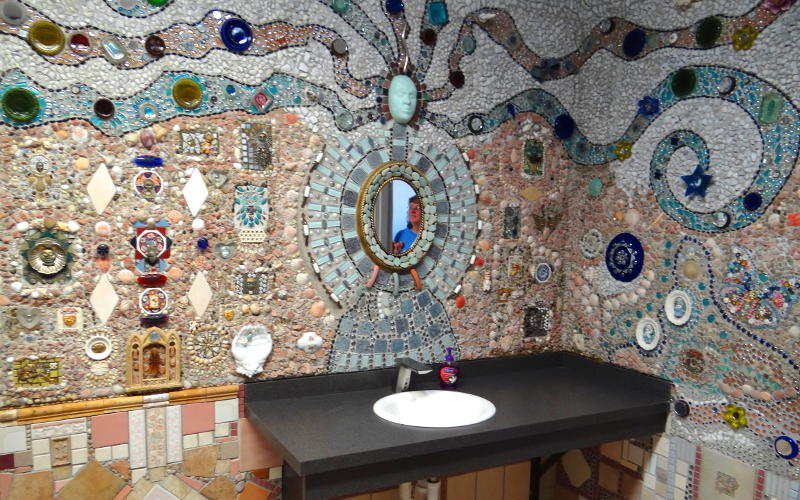 Ladies Room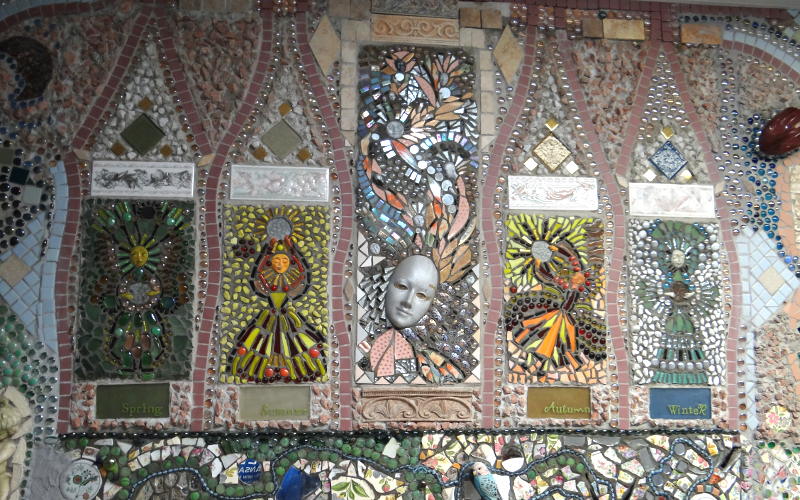 The First Flush
The "First Flush" grand opening of the new public rest room, shaped like a giant toilet was held on June 2, 2012. There were many activities during the day, such as "Here's the Poop," a hilarious slide presentation by Erika Nelson at the Lucas Theater.
Erika's program was followed by the recognition of the many people who had labored to build the new rest rooms. Next was the auctioning of the opportunity to be the first to flush each of the toilets. The winners were outfitted like royalty and led between the lines of cheering and bubble blowing throng to Bowl Plaza.
The flushes were even broadcast live on a Russell radio station!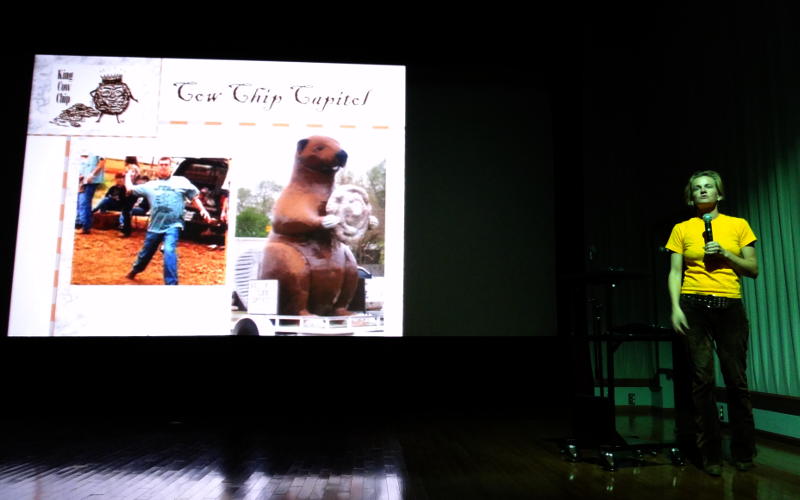 Erica Nelson presenting "Here's The Poop!"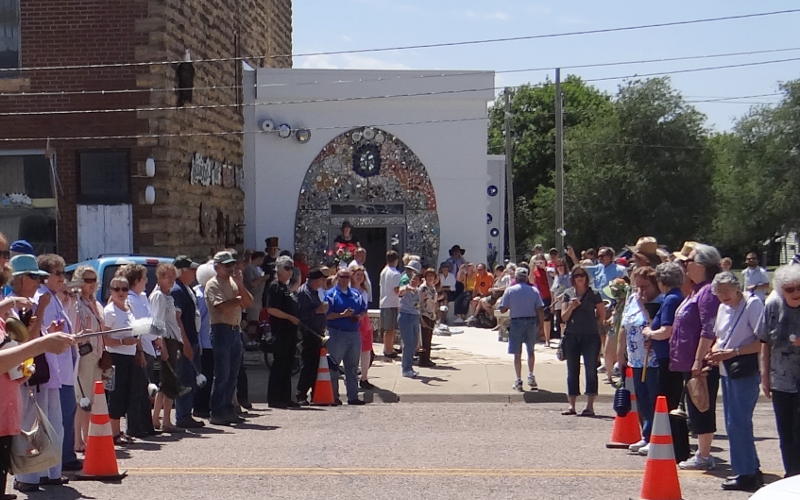 Preparing for the First Flush on June 2, 2012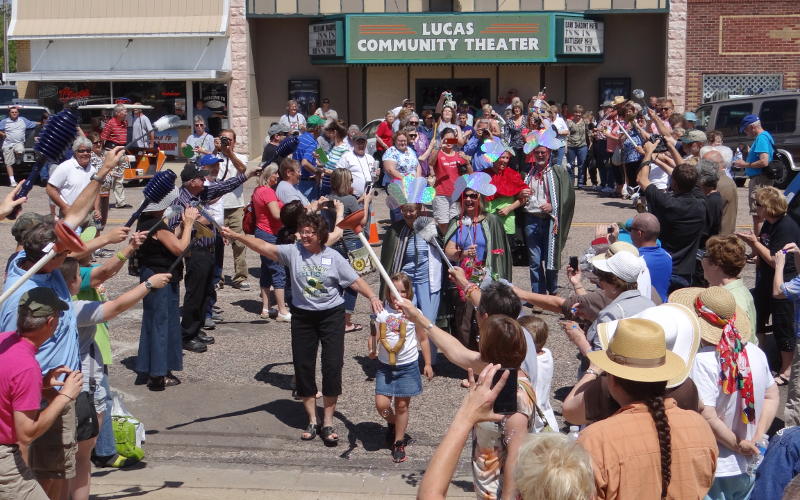 "First Flushers" parading to Bowl Plaza in 2012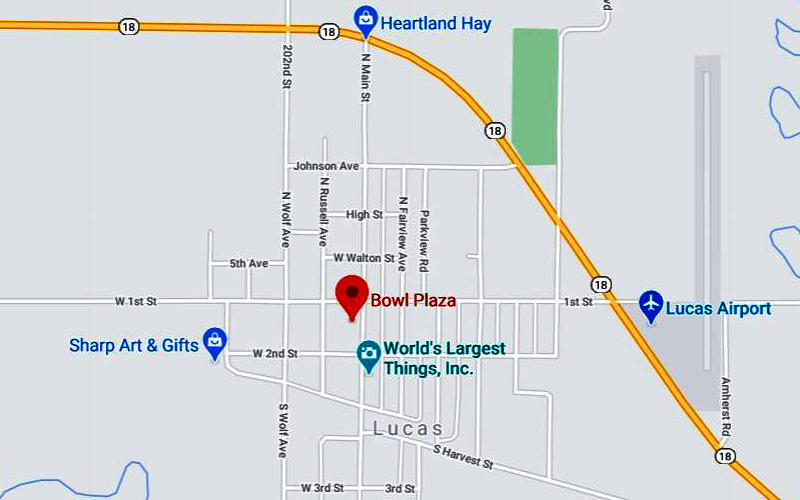 Bowl Plaza Map
copyright 2012-2021 by Keith Stokes