Insect Zoo & KSU Display Gardens

Kansas State University
Manhattan, Kansas 66506

Insect Zoo: (785) 532-BUGS
Tuesday - Friday: 1-6PM
Saturday: 12-6PM
or by appointment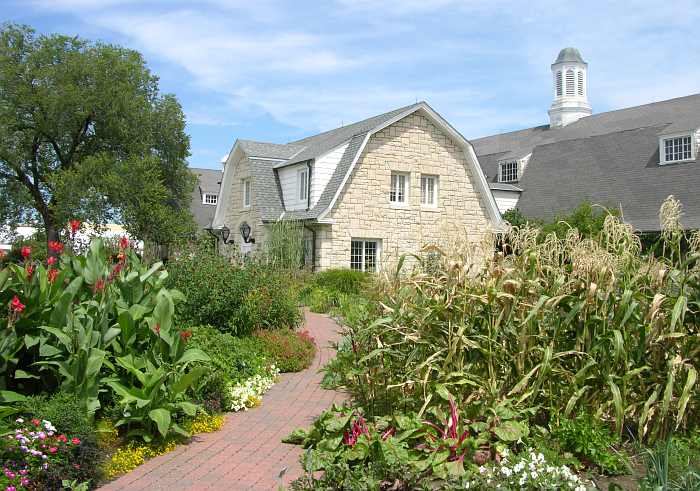 KSU Display Garden - Manhattan, Kansas
The Insect Zoo at Kansas State University in Manhattan, Kansas includes displays of preserved, live and fossil insects. Several of the displays are hands on, including the use of microscopes to view preserved insects, and a creative kitchen where each cupboard or drawer had examples and details about the creatures that may be found there.
Insect Zoo visitors can have formal tours where entomologists or trained docents give an educational tour or they may have self directed tours. The displays detail information on the biology, habitat, importance, and distribution of the species. KSU's 1100 square foot insect zoo opened in 1999, and is housed in the former Dairy Barn on the Kansas State University Campus.
The Kansas State University display gardens are quite nice, but not that large. The school is still in the early stages of a long term garden development project. There is a visitors center, but it is only open weekdays and special events. The conservatory (greenhouses) may also be open then.
Admission to the Bug Zoo is $3 for adults. $2 for military. Under 3 are free. Guided tours (maximum of 20 people) are $4/person and must be scheduled in advance. Insect Zoo tours include the opportunity to handle some of the insects in the bug petting zoo.
The display gardens are free. Together with the Insect Zoo they take about 45 minutes to view. Combine them with Manhattan's Sunset Zoo and (if you are there on a weekday) the visitors center for a longer experience.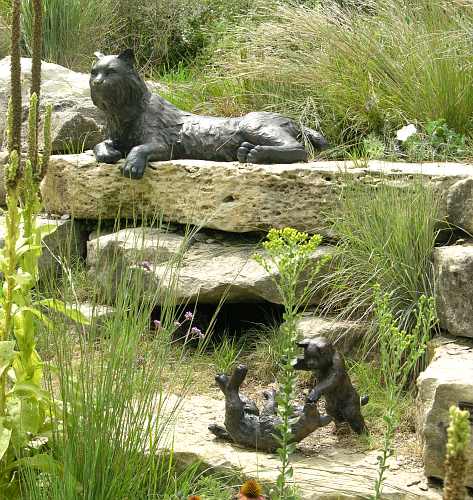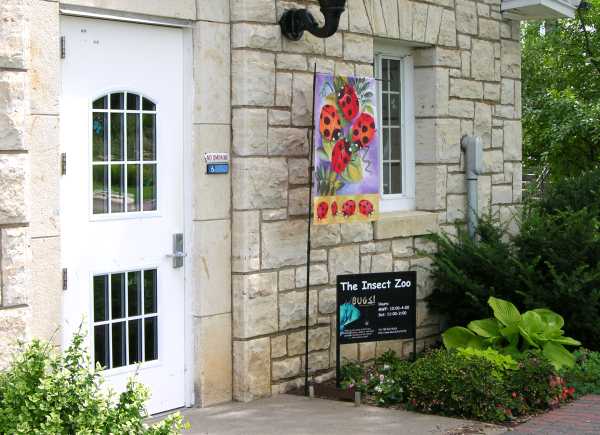 The Insect Zoo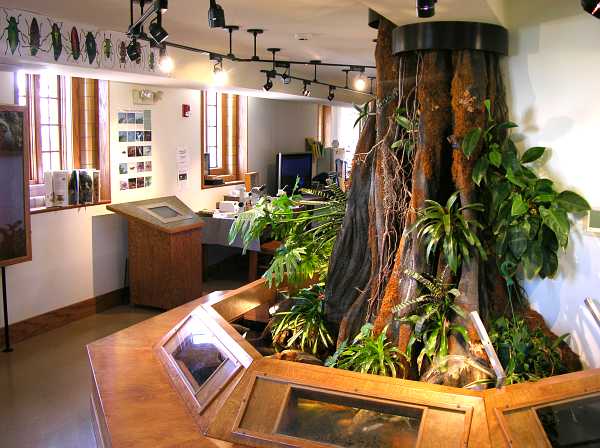 inside the Insect Zoo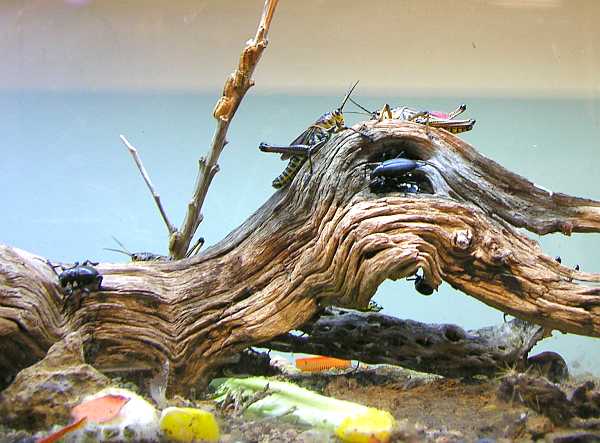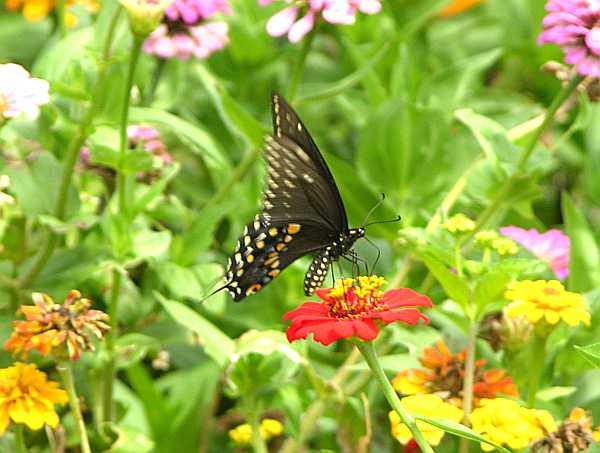 In the butterfly garden
Zoos of Kansas Insect Zoo web site
Kansas Attractions Kansas Travel & Tourism Home
copyright 2005-2018 by Keith Stokes