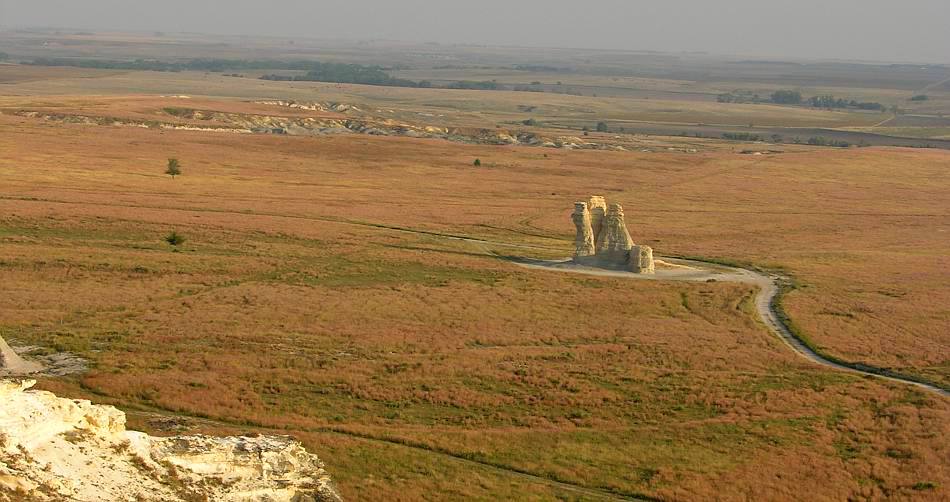 This is your first view of Castle Rock if you come from the west
Castle Rock is about 12 miles south of I-70 between Quinter and Collyer, Kansas. The Kansas countryside gets much wilder as soon as you get away from I-70. This interesting chalk formation is on private range land. The two rut path leading back from the dirt road is quite rough, portions of the track having up to 18 inch deep ruts. It takes some careful driving, but you can do it in a car, but a SUV or light truck works much better.
The Castle Rock limestone, chalk and shale formation is fragile and may not last many more years. The tallest spire fell following a thunderstorm in 2001. But there will still be a lot to see here. I find the badlands area just south of Castle Rock to be far more interesting.
One of the big attractions of these formations is that they are undeveloped. It almost feels like you have discovered them. In repeated visits, I have rarely encountered anyone else at Castle Rock or the nearby Monument Rocks.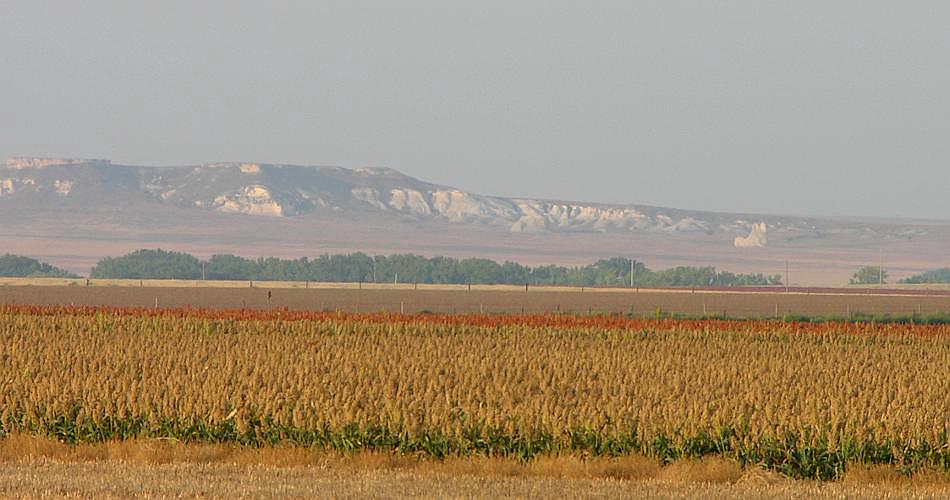 Distant view of Castle Rock and the Badlands from Banner Road coming from Collyer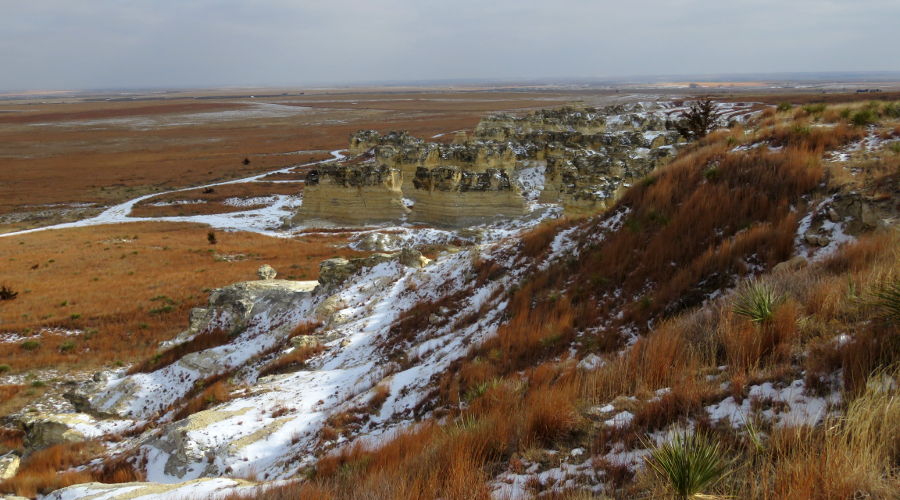 The Castle Rock Badlands in February (Prints of this picture)


sign at the two rut leading back onto the ranch land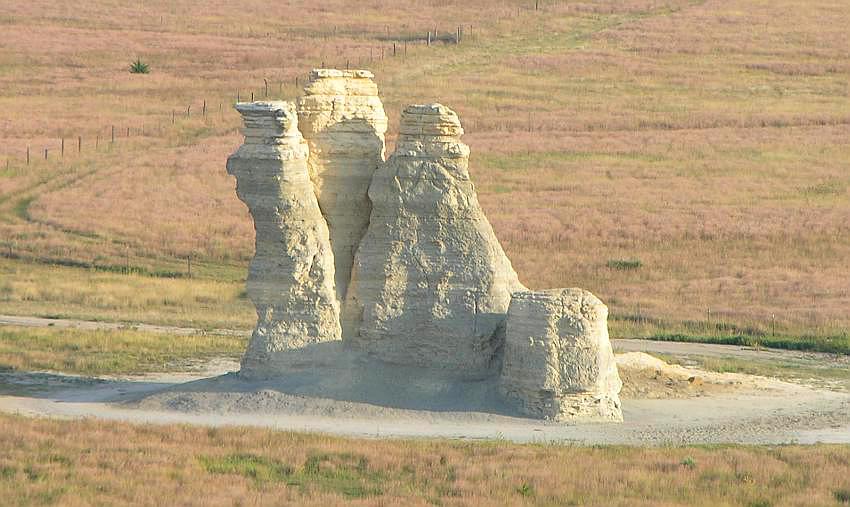 Castle rock - the stubby section at the right used to be 10 feet taller then the other 3 towers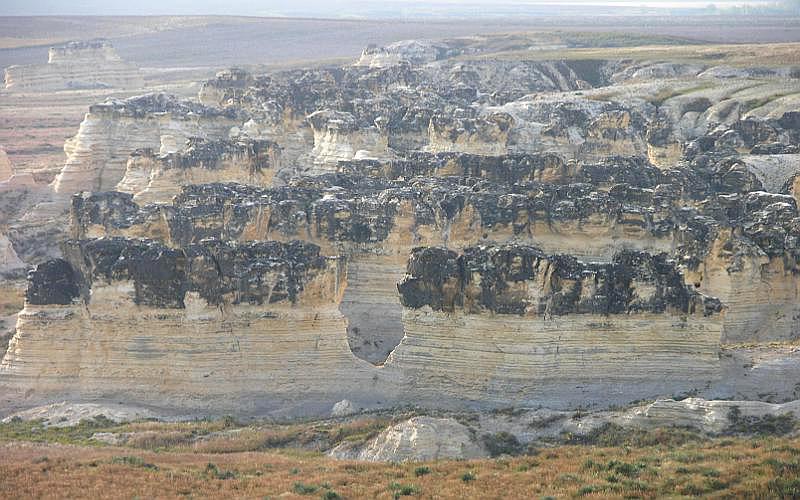 Castle Rock Badlands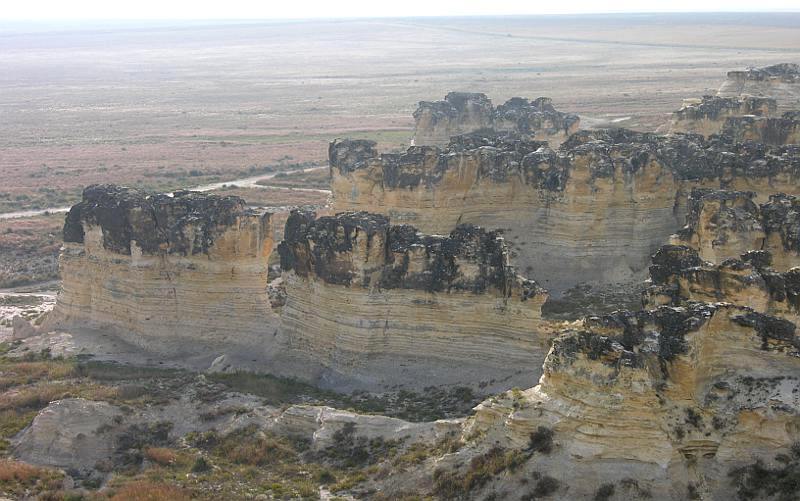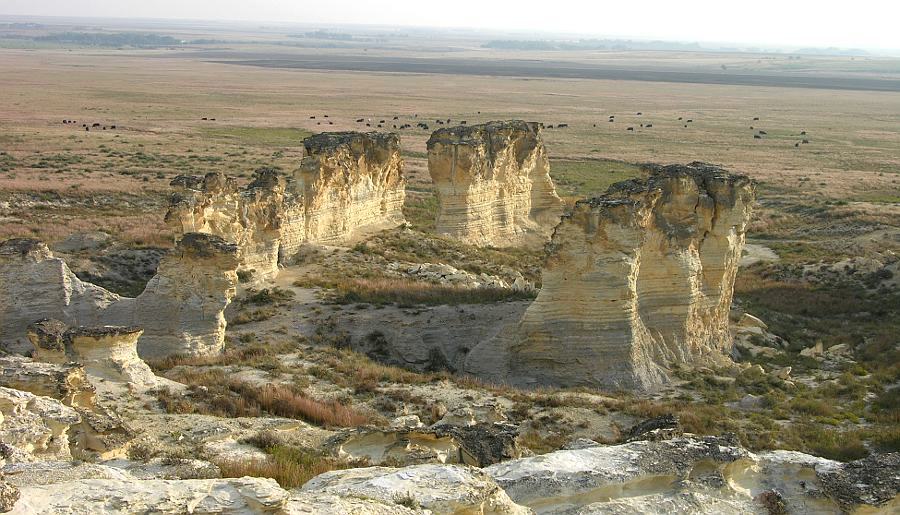 Natural Stonehenge with cattle in the distance Prints & postcards of this photo
To get to Castle Rock from the west, take exit 107 off I-70 at Quinter, turn south on Castle Rock Road, go 15 miles, turn east at county road 466 (Gove K), and follow the signs.
To get to Castle Rock rom the east, take exit 115 at Collyer, turn south on Banner Road, go 12.5 miles and turn west on county road 466 (also known as Castle Rock Road), and watch for the sign on the right.
The route from Quinter is better marked, but you will see the Castle Rock badlands in the distance coming from Collyer.
The roads are dirt and may be pretty muddy in wet weather.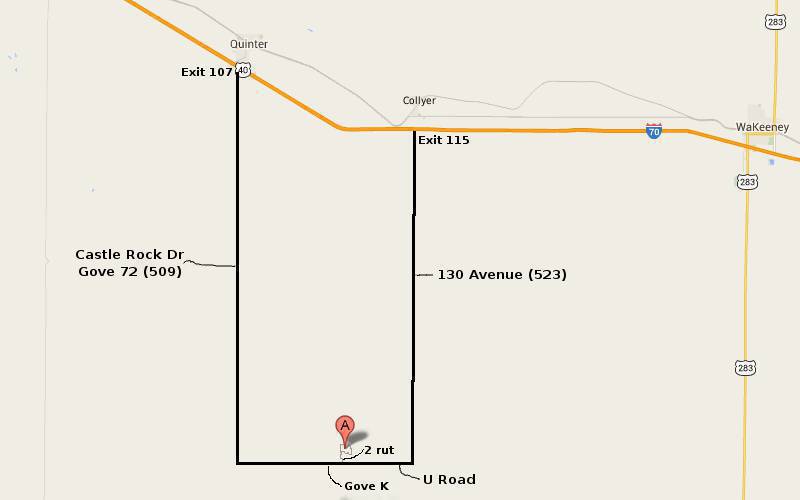 The roads marked as black lines are dirt. Gove K changes to U Road east of Castle Rock
copyright 2002-2023 by Keith Stokes