El Quartelejo Museum

902 West 5th Street
Scott City, Kansas 67871
(620) 872-5912
For after hour tours: (620) 874-1559 or 872-3523

Open Tuesday - Saturday: 1 - 5PM
or by appointment free
El Quartelejo Museum Map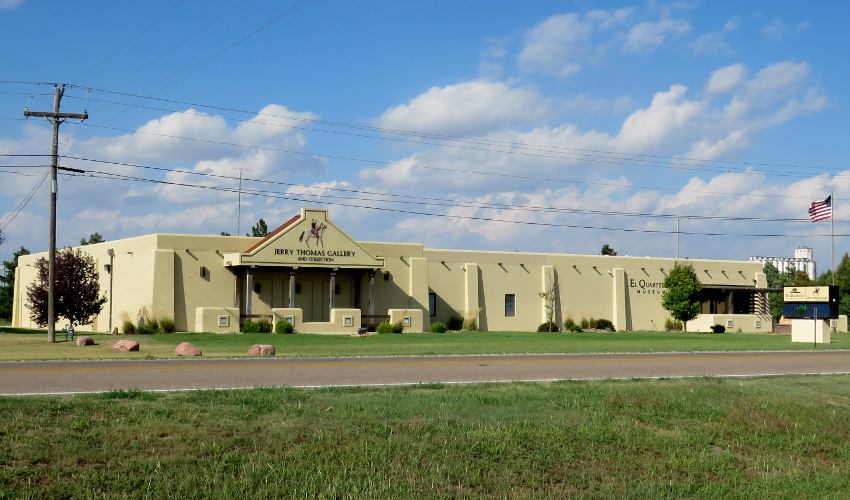 El Quartelejo Museum - Scott City, Kansas
El Quartelejo Museum in Scott City, Kansas is operated by the Scott County Historical Society. The free museum focuses on local interests, from prehistory to the present day. Temporary exhibits highlight contemporary arts or culture.
A large portion of the museum is devoted to Monument Rocks and the area's fossil history. Children can "dig" for fossils in a sandbox. One of the more interesting other displays is a replica of one room of the seven room El Quartelejo pueblo which was built nearby in the 1600s.
The museum grew by 5,000 square feet in 2010, with the addition of The Jerry Thomas Gallery and Collection, containing the wildlife and western art of Jerry Thomas. The displays include a collection of western Heritage items and relics which were used during the production of art. Photography of the Jerry Thomas Collection is not permitted.
Scott City's El Quartelejo Museum is my favorite museum in far western Kansas. I am glad is it now open on Saturdays.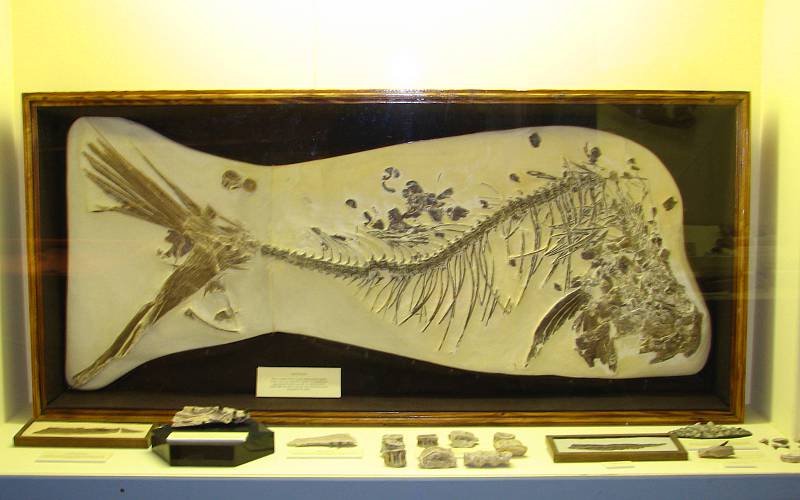 Complete fossil of a Gillicus, a fish that resembles a Tarpon. Its remains are found in local Niobrara chalk.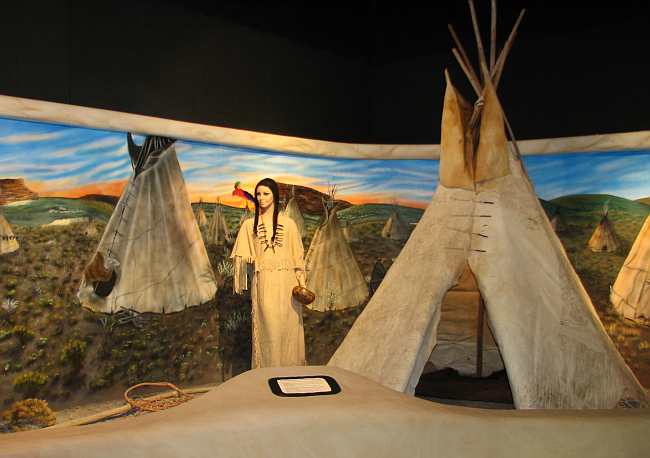 Recreation of a typical Plains Apache Indian encampment in the 1500s.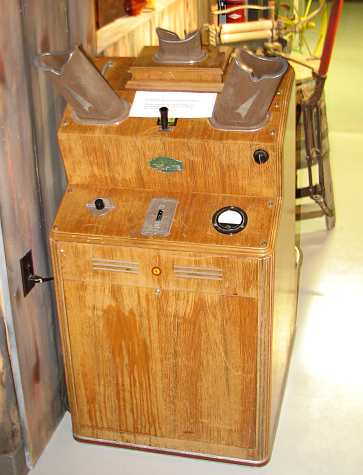 X-ray shoe fit machine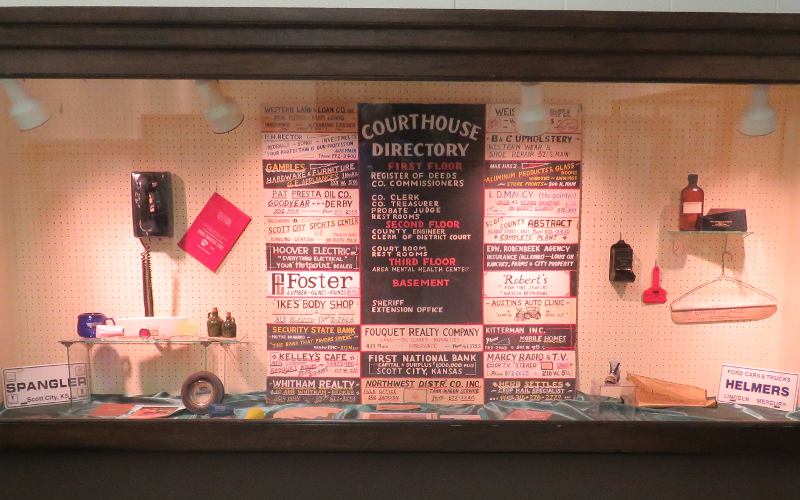 Old Court House Directory with advertisements for local businesses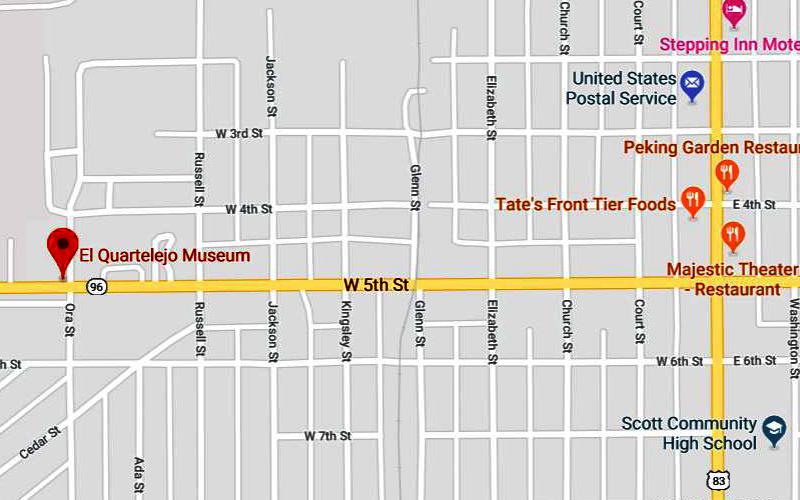 El Quartelejo Museum Map
Kansas fossil related attractions El Quartelejo Museum web site
Kansas Attractions Kansas Travel & Tourism Home
copyright 2007-2018 by Keith Stokes