Fromme-Birney Round Barn

County Road 28
Mullinville, Kansas 67109
(620) 723-3263
Free

also in Mullinville: Kanza Art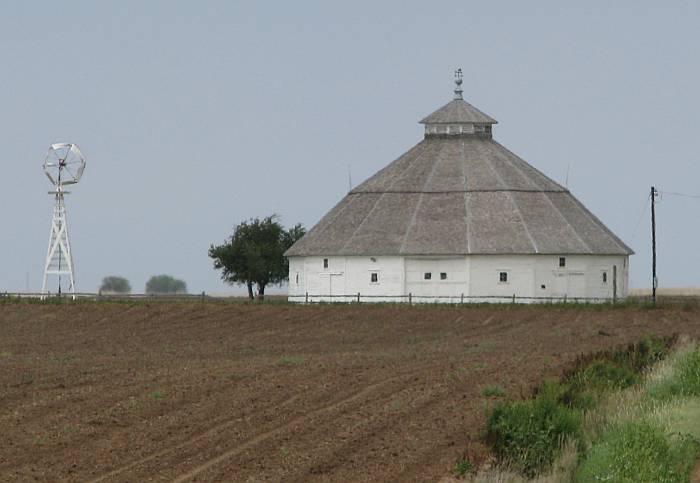 Fromme-Birney Round Barn - Mullinville, Kansas
I pleasantly surprised when I visited the Fromme-Birney Round Barn, south of Mullinville, Kansas, for the first time. Built in 1912, the 50 feet tall, 70 feet diameter, 16 sided barn was built in 1912 to hold draft horses. As the working horses were replaced by tractors, the "round" barn was used to store hay.
The barn was listed as the Fromme-Birney Round Barn on the National Register of Historic Places in 1987, in 1993 it was given to the Kiowa County Historical Society and in 1995 the Fromme-Birney Barn was restored using a Heritage Trust Fund grant.
The Fromme-Birney Round Barn is always open to the public, free, and includes a number of displays and exhibits. There are even postcards and the original roof ridge caps sitting out for sale, trusting visitors to pay on the honor system. Round Barn T-shirts can be purchased at the Mullinville Cleaners, 101 S Main Street, Mullinville (620) 548-2373.
To reach the Fromme-Birney Round Barn, follow the signs south from the intersection of Main Street and U. S. Highway 54 in Mullinville. 3.5 miles south on a paved road, and 1.75 miles west on a gravel road.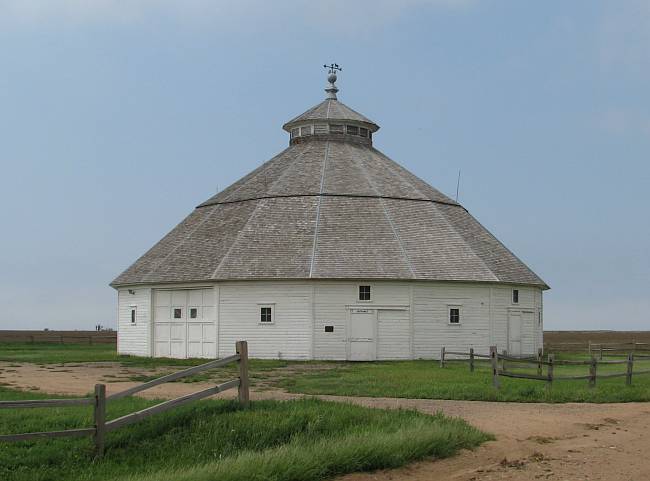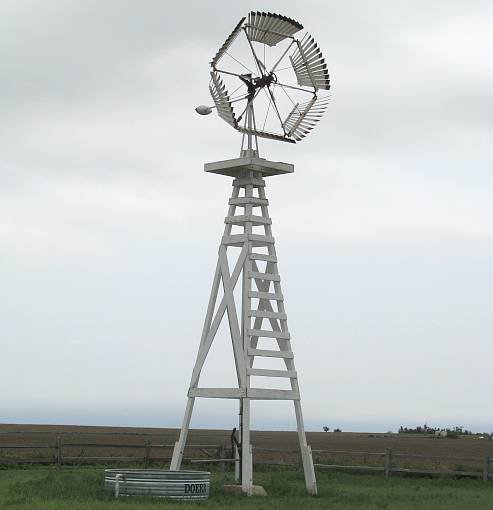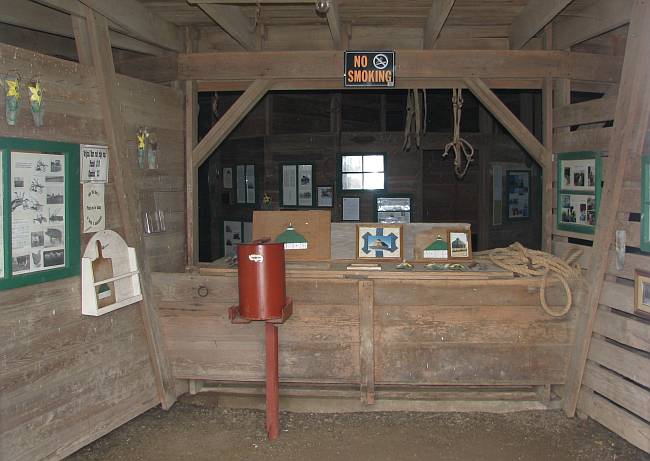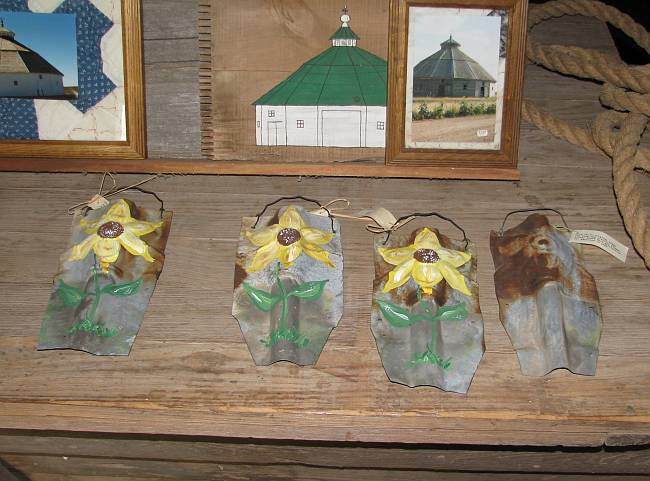 Original Round Barn roof caps available to purchase, either painted or unpainted.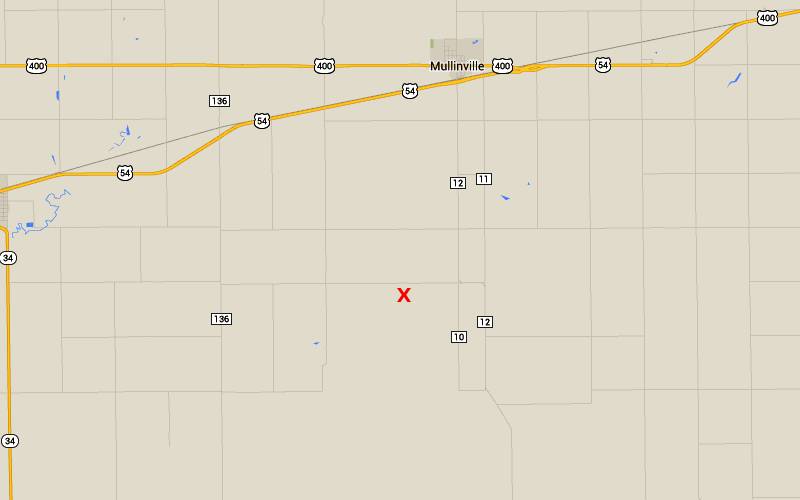 Fromme-Birney Round Barn Map
copyright 2008-2015 by Keith Stokes