Kanza Art Studio
The art of M.T. Liggett

119 N Cherry
Mullinville, Kansas 67109

Open anytime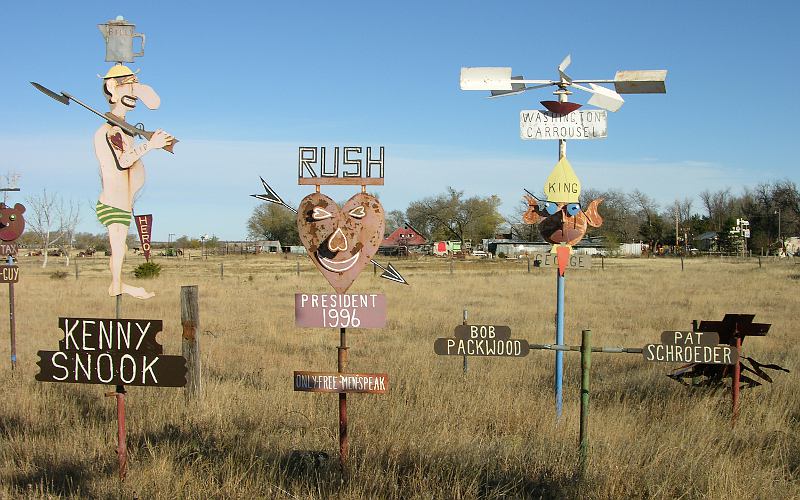 Kanza Art by M. T. Liggett - Mullinville, Kansas
Kanza art is an unique collection of junk metal folk art, windmills and signs that line several of the streets of Mullinville, Kansas along the arms of the "V" formed by US Highways 400 and 54 in southwest Kansas. They are the work of M. T. Liggett, who passed away in 2017.
The many whirling windmills are the first thing that catches the eye of passing motorists, but when you stop to enjoy the humor and political commentary, you will also find rather disturbing and confusing attacks on local politicians, community members and churches. No photos of the stronger comments are posted on this page.
The second time I passed through Mullinville and stopped to take photos, a Chevy pickup pulled up and the artist, the late M. T. Liggett, asked me a few questions. Although folks on other web sites had indicated that he is humorous and entertaining, I was uncomfortable with the disturbing bent of some of his work and I told him his work was impressive, then just returned to my photography.
In the years, I have heard nothing but positive comments from those that have met Mr. Liggett. On repeat visits, we weren't lucky enough to find him around and I have missed that opportunity.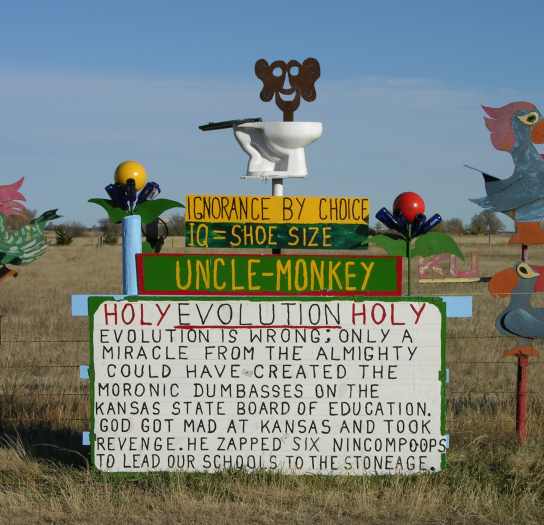 I got a big kick out of this one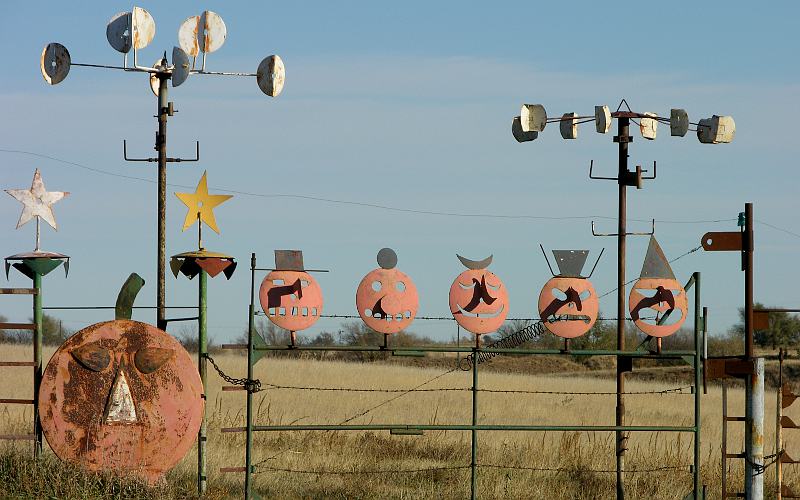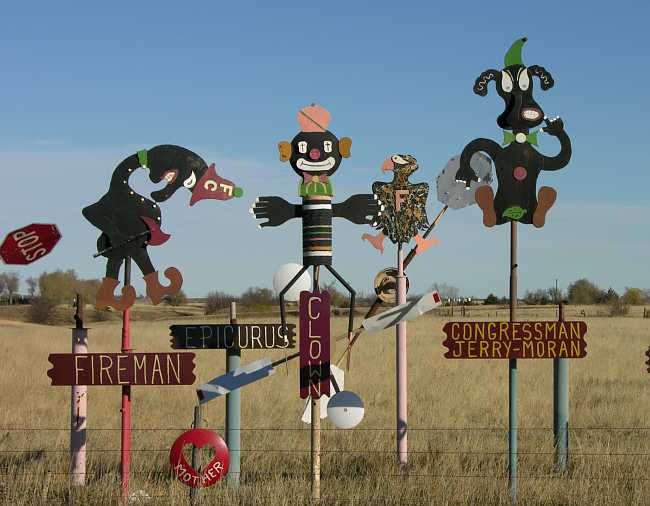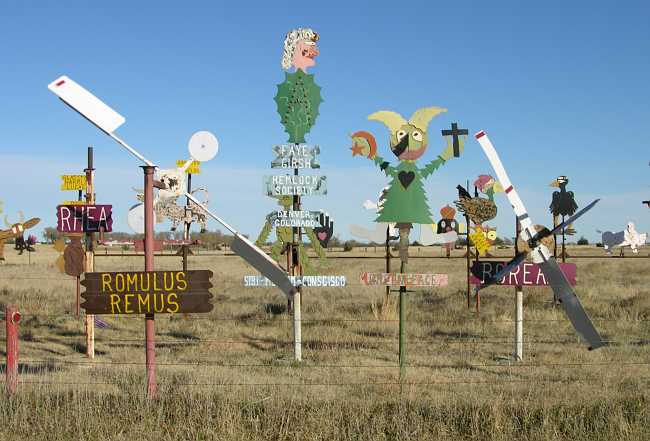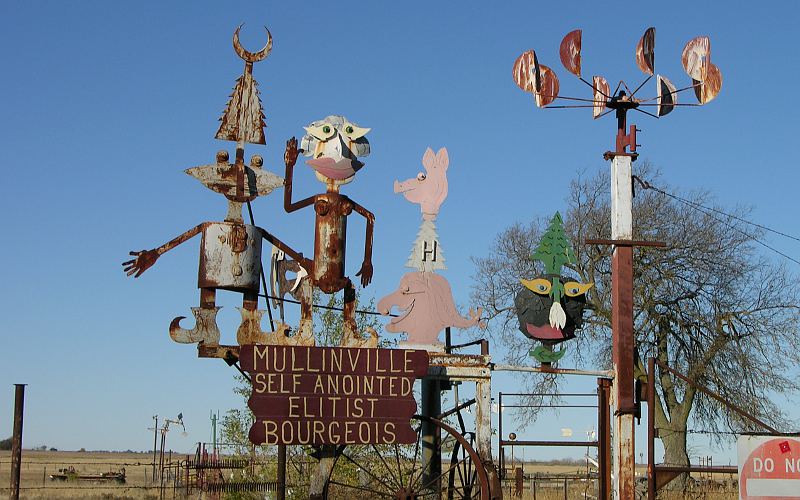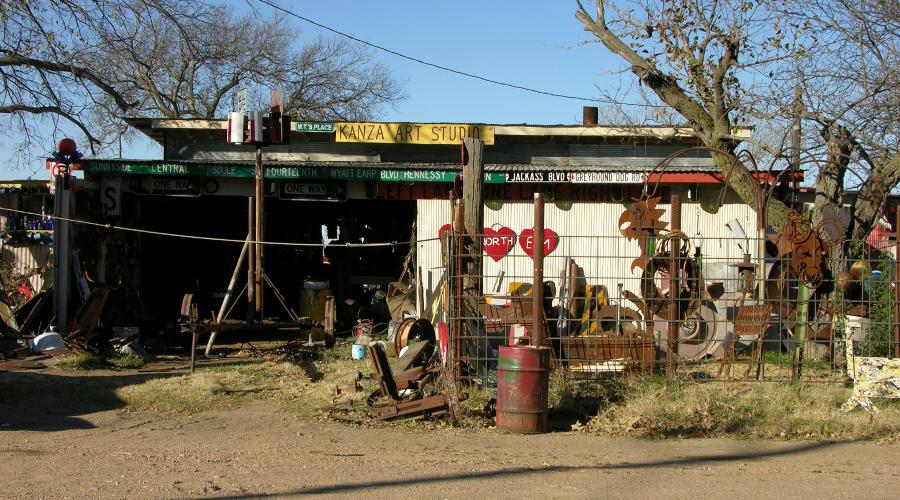 M. T. Liggett's Kanza Art Studio and home of the self proclaimed World's Largest coffee mug collection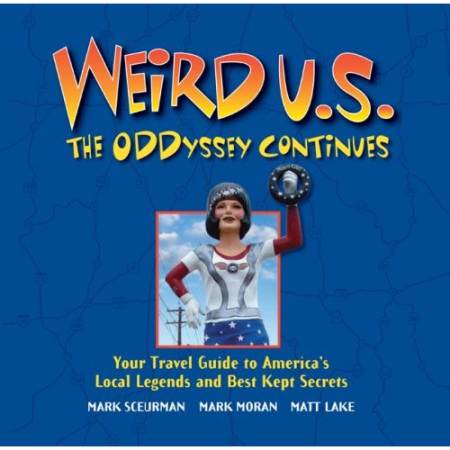 My photos of M. T. Liggett's Kansa Art are featured in Weird U.S. The
ODDyssey Continues: Your Travel Guide to America's Local Legends
and Best Kept Secrets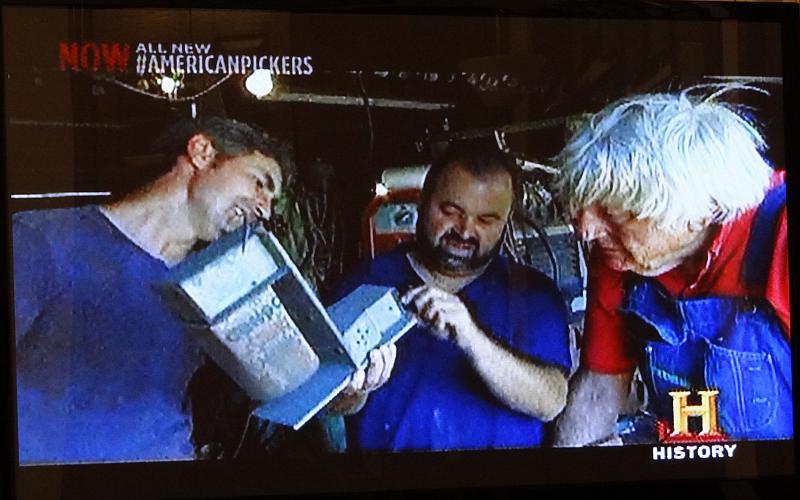 M.T. Liggett on American Pickers in 2013

copyright 2005-2019 by Keith Stokes