Gieringers Family Orchard & Berry Farm
39345 West 183rd Street
Edgerton, Kansas 66021
(913) 893-9626

The first 2023 sunflower bloom is almost over, with just a few blooms remaining on August 5. More flowers will come in the fall.
$10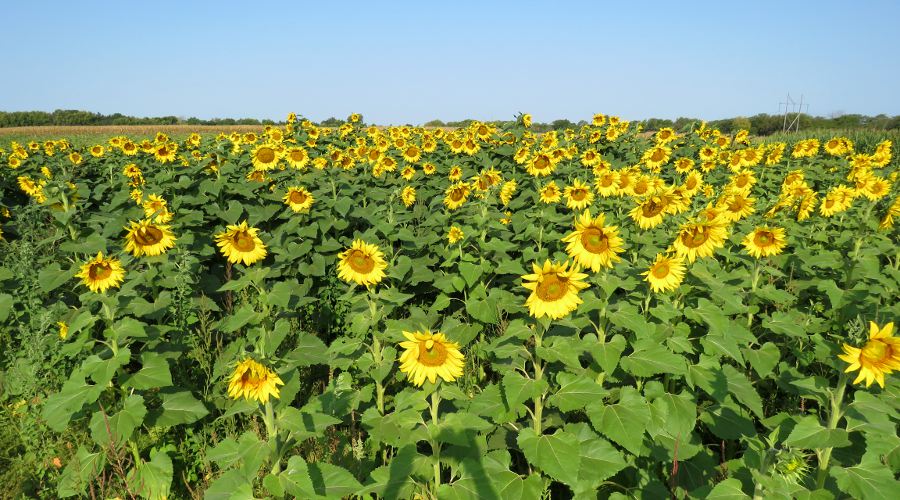 Gieringers Family Orchard & Berry Farm
Gieringers Family Orchard & Berry Farm in Edgerton, Kansas is a busy "u-pick farm" farm from April through October. The year starts with strawberries, which are the biggest crop and are doubling each year. It continues with blueberries, blackberries, peach, apples and pumpkins.
Your $10 fee includes corn maze & kids mini maze, combine slide & truck slide, kids play area, picnic area, food trucks and more. The attractions are getting bigger each year.
There have been multiple sunflower fields which bloomed at different times in 2023. The first 2023 sunflower bloom was in July, with just a few blooms remaining on August 5. More flowers will come in the fall. You can check on the status of the sunflower bloom and confirm the hours which may change weekly on their Facebook Page.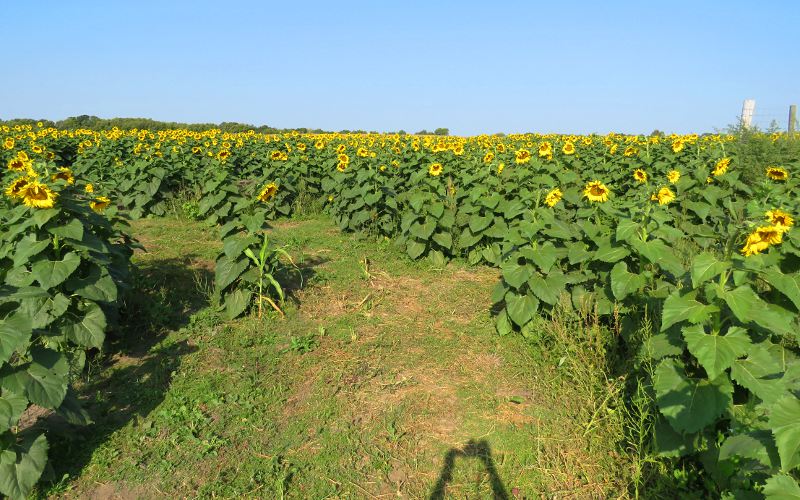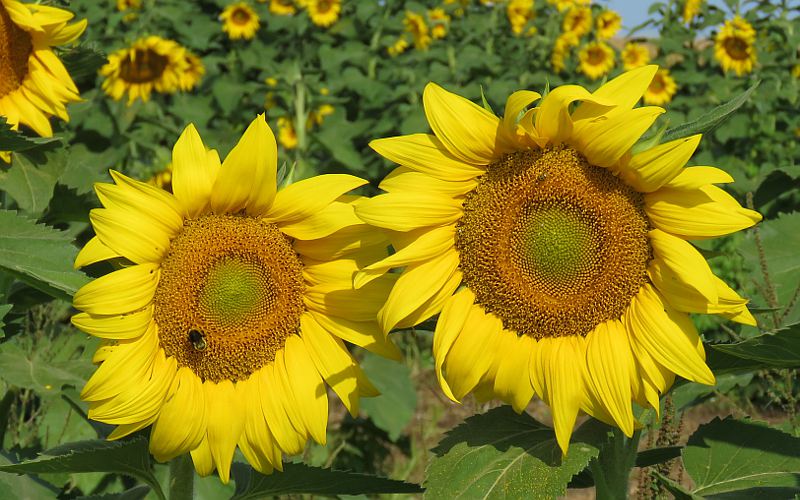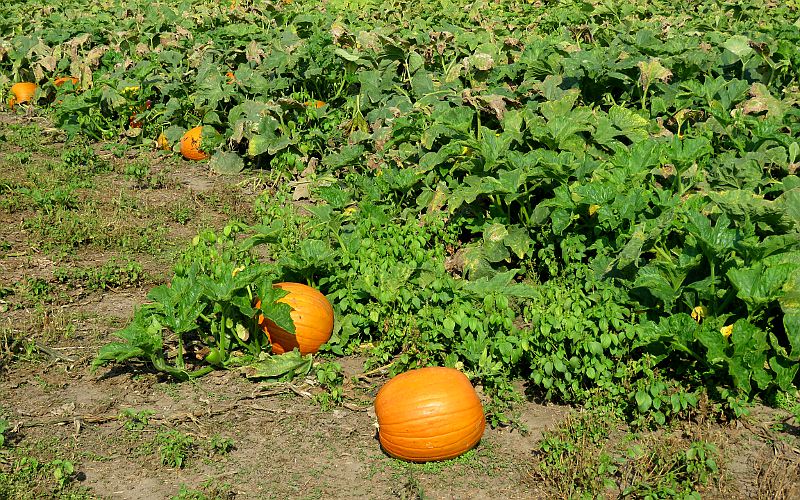 U pick pumpkins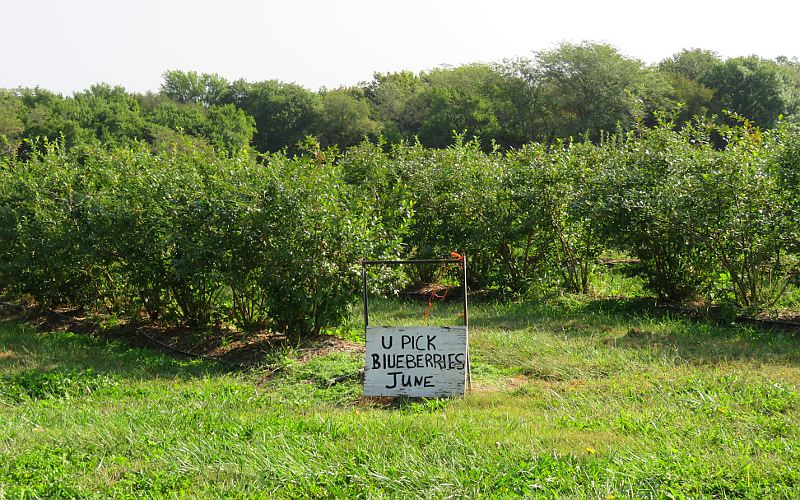 Blueberries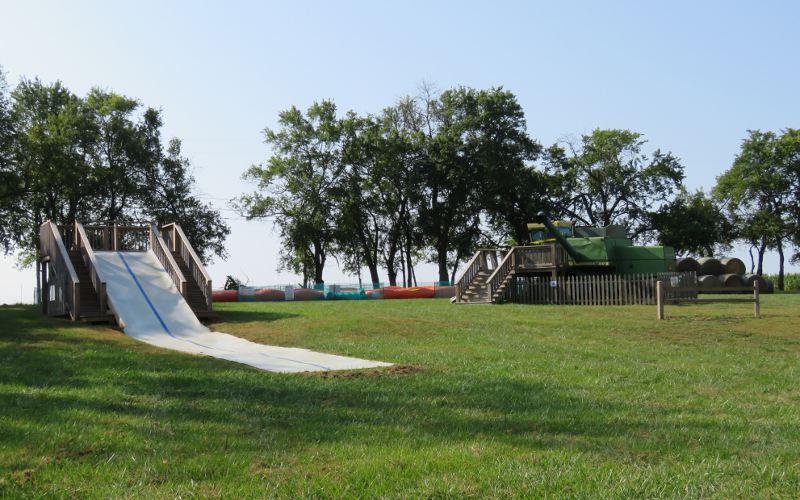 combine slide & truck slide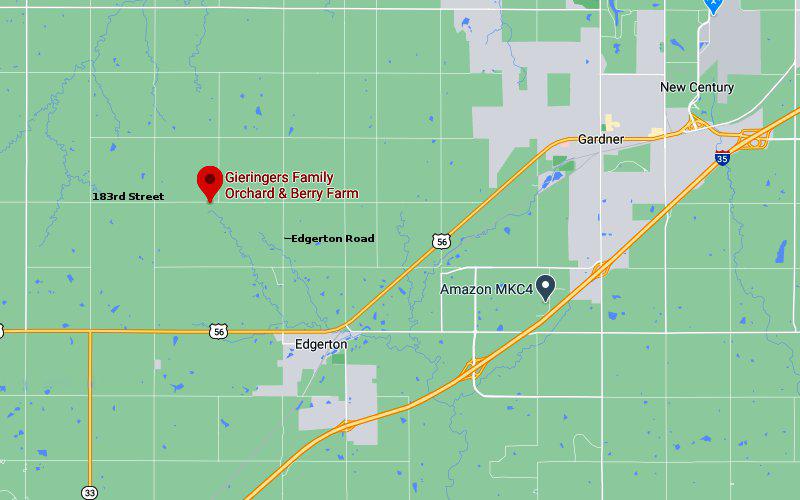 Gieringers Family Orchard & Berry Farm Map
Kansas Public Sunflower Field Guide
copyright 2020-2023 by Keith Stokes