The Big Well Museum & Visitors Center

315 South Sycamore
Greensburg, Kansas 67054
(620) 723-4102

Monday - Saturday: 9AM - 6PM
Adults: $8 60+ and 5-12: $6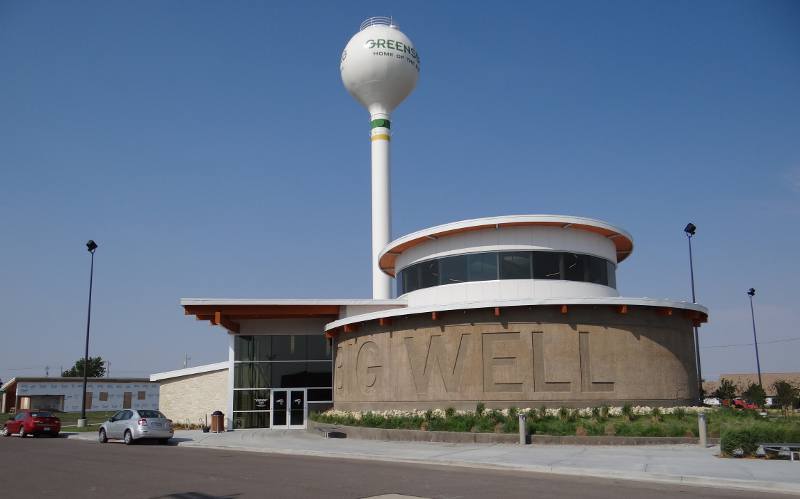 The Big Well Museum & Visitors Center - Greensburg, Kansas
Prior to May 4, 2007, Greensburg, Kansas was only known for the World's Largest Hand Dug Well. But today, the Big Well is one of the symbols of Greensburg's refusal to be eliminated by the 1.7 mile wide, EF5 tornado that devastated most of the community and left 11 people dead. Winds were estimated at 205 miles per hour.
The Big Well viewing canopy, and the building that housed the Big Well gift shop/museum were severely damaged by the Greensburg tornado. A new much larger and more interesting museum building which houses the Big Well was opened in 2012. The museum surrounding the well tells the story of the Greensburg tornado and Greensburg's amazing rebirth as a vital growing "green" community.
The World's Largest Pallasite Meteorite is a bonus attraction. The meteorite was the largest pallasite meteorite that had ever been found when it was discovered near Greensburg in 1949, and weighs over 1,000 pounds.
Construction of the World's Largest Hand Dug Well began in 1887. A crew of twelve to fifteen men dug the well, while other crews quarried and hauled the native stone used for the casing of the well. When the well was completed in 1888, it was 109 feet deep and 32 feet in diameter.
The Big Well served as a source of water for Greensburg until 1932. In 1972, the Big Well was designated as a National Museum. Over three million visitors have descended the metal stairway into the Well.
On January 29, 2008 the Big Well was named one of the 8 Wonders of Kansas by the Kansas Sampler Foundation.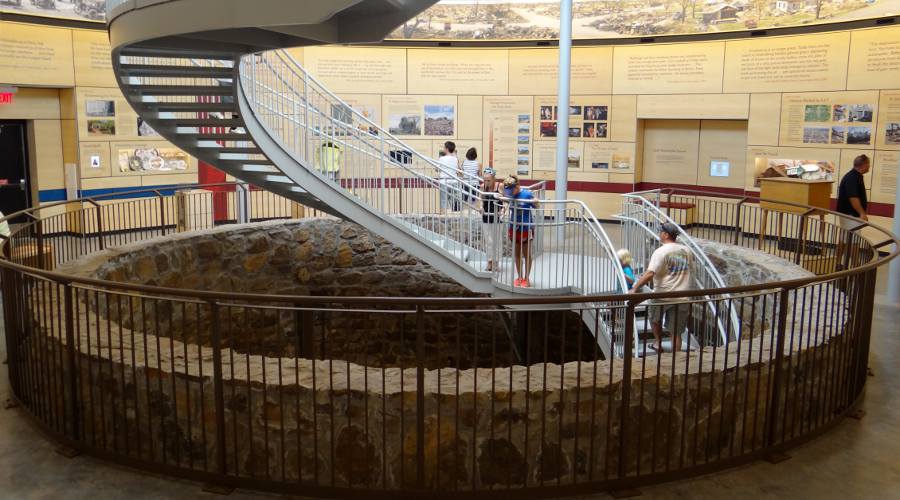 The well head.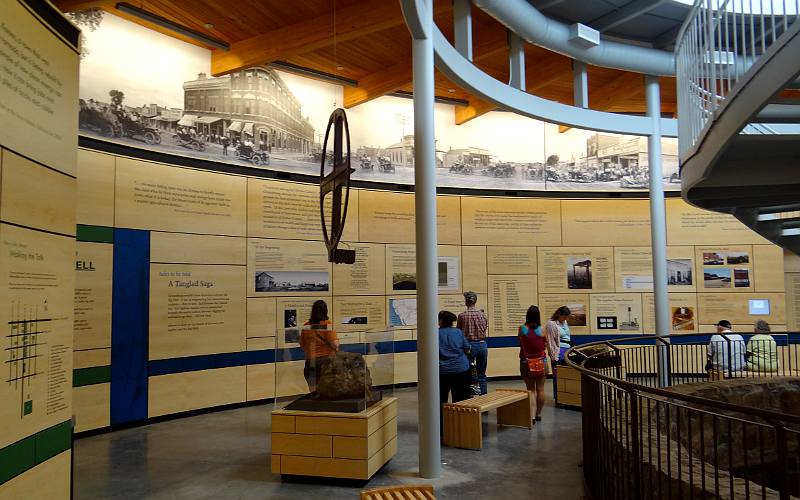 Exhibits on the history of Greensburg, the digging of the Big Well, the tornado, and the rebuilding of Greensburg.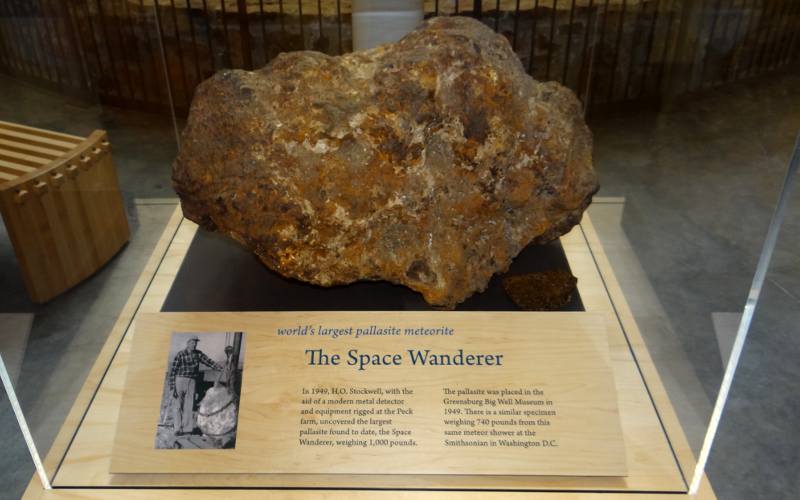 World's Largest Pallasite Meteorite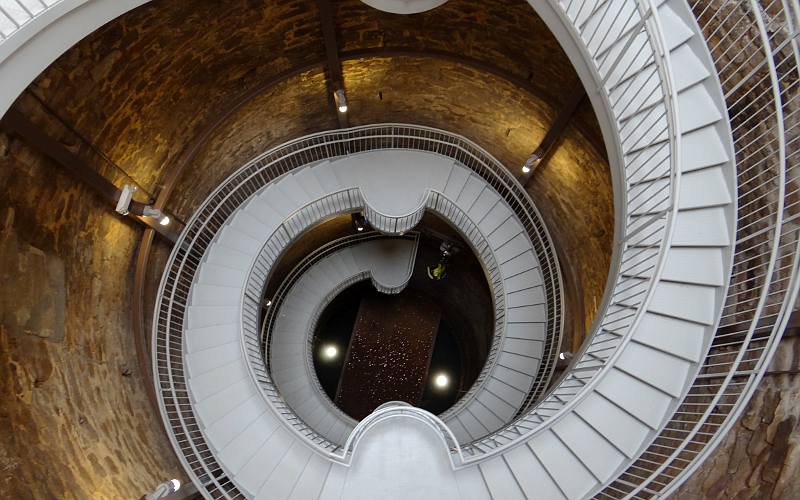 Looking down into the Big Well.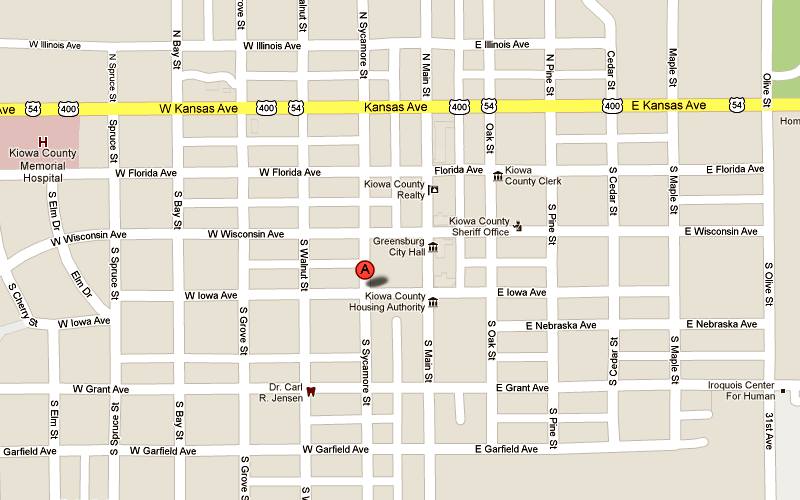 The Big Well Museum and Visitors Center Map.
Historic photos of the Big Well
Greensburg 5.4.7 Art Center Greensburg Big Well website
copyright 2005-2021 by Keith Stokes