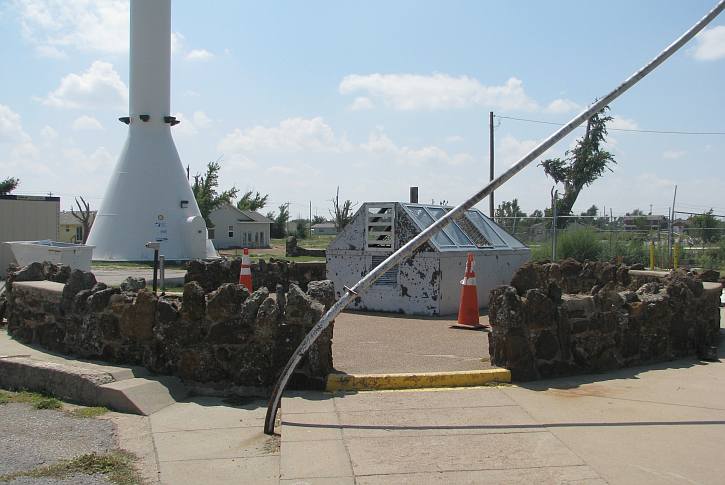 The Greensburg, Kansas Big Well in August, 2008. Compare the bent flagpole in the foreground with the way it
looked when the photo at the bottom of this page was taken in 2005. The rock wall around the Big Well looked
much the same prior to the Greensburg tornado.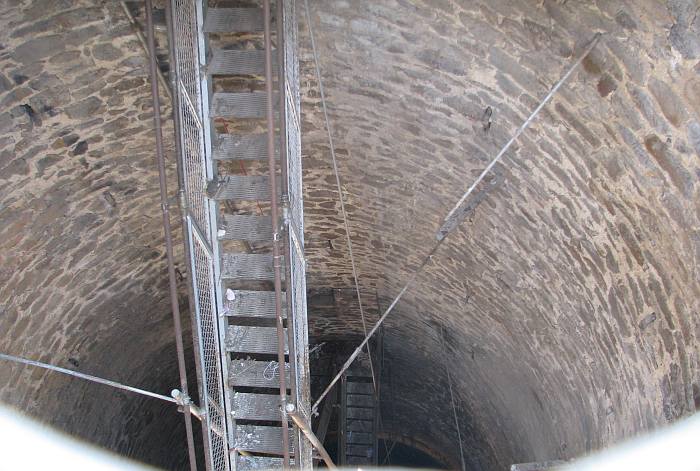 Looking down into the Big Well through the cover in 2005.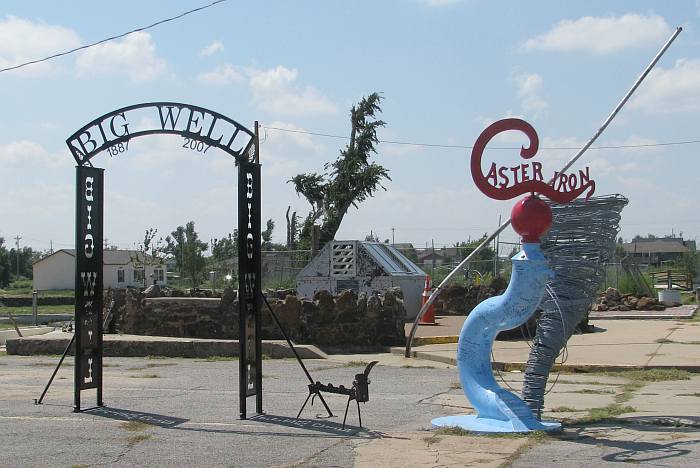 The Big Well after the Greensburg tornado.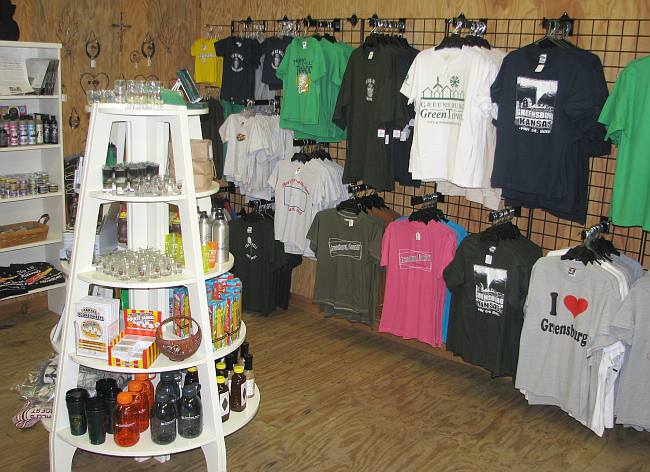 Big Well temporary gift shop.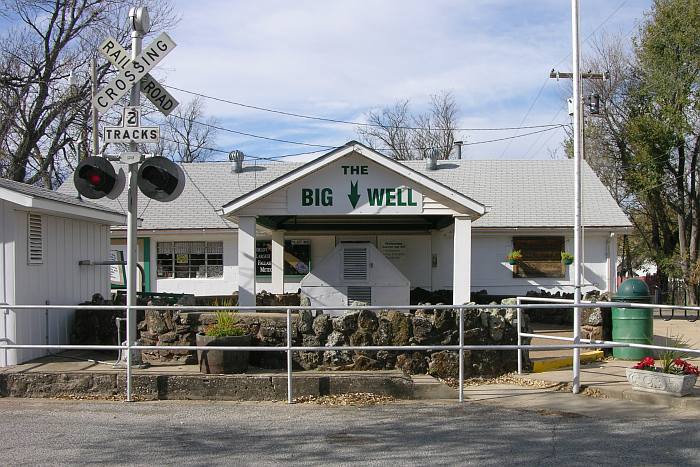 The old Greensburg Big Well shop in November of 2005.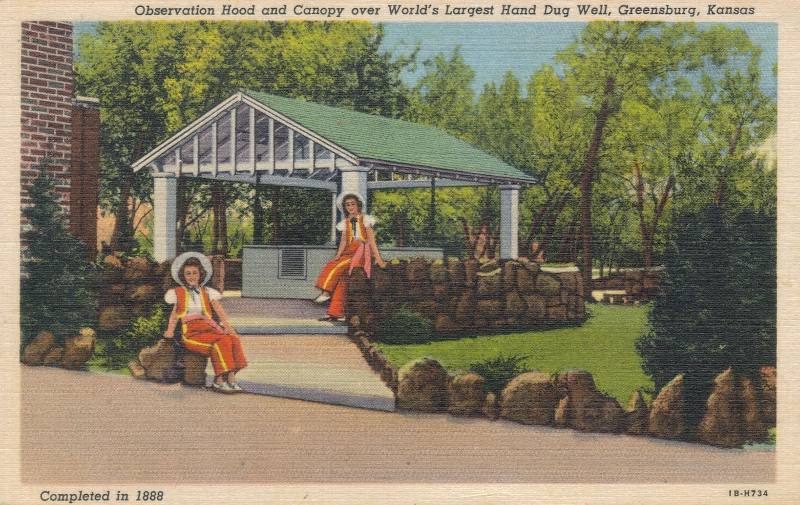 Historic postcard of the Big Well