Henry's Sculpture Hill
the art of Franklin L. Jensen

10410 S.W. Boyer Road
Augusta, Kansas 67010
(316) 775-5296

Closed - but much can be seen driving past

Jensen's Chisholm Trail Sculpture in Park City


Portion of "Pan and Four Children" (steel bar) by Franklin L. Jensen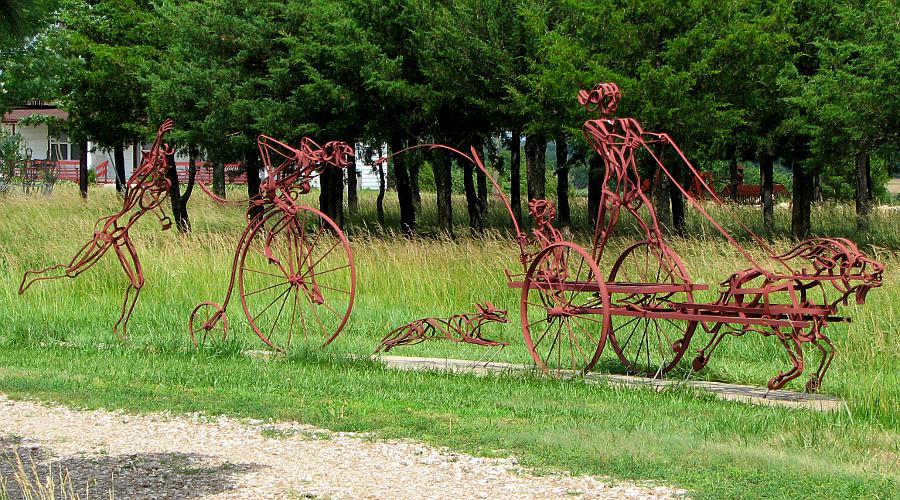 Henry's Sculpture Hill, near Augusta, Kansas is presently closed. It was scheduled to reopen in May, 2008, but has not reopened so far. The artist, Frank Jensen, says that tours are "closed for now due to maintenance, insurance, old age, and attitude, [but] serious buyers who are looking for original steel sculptures are welcome by appointment."
The Sculpture Hill includes a gallery and many outdoor sculptures, primarily made from steel and/or found objects. Often, the sculptures are based on classic literature. Although tours of Henry's Sculpture Hill and the Frank Jensen Gallery are currently closed, many of the works can be viewed from the adjoining roads. The pictures on this page were taken from Highway 54 and Boyer Road.
Henry's Sculpture Hill is 4 miles east of Augusta. Take County Road east to Boyer Road and drive south to the Gallery. Or take the Haverhill Road exit off US Highway 54. Go north to County Road, west one mile to Boyer Road and turn left (south). You can see more sculptures from Highway 54, but can get much closer to the art when viewing from Boyer Road.
Other art by Frank Jensen can be seen around central Kansas, including a three piece sculpture at Chisholm Trail Park in Park City.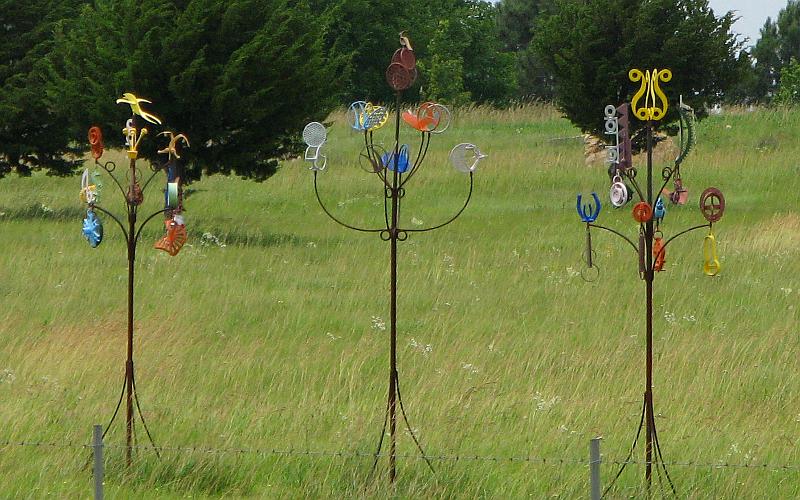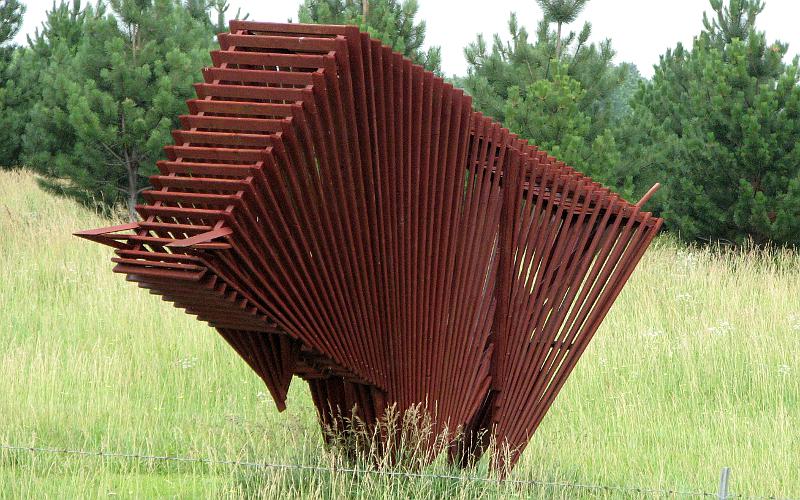 "Redbone, the Running Bison" (redwood decking)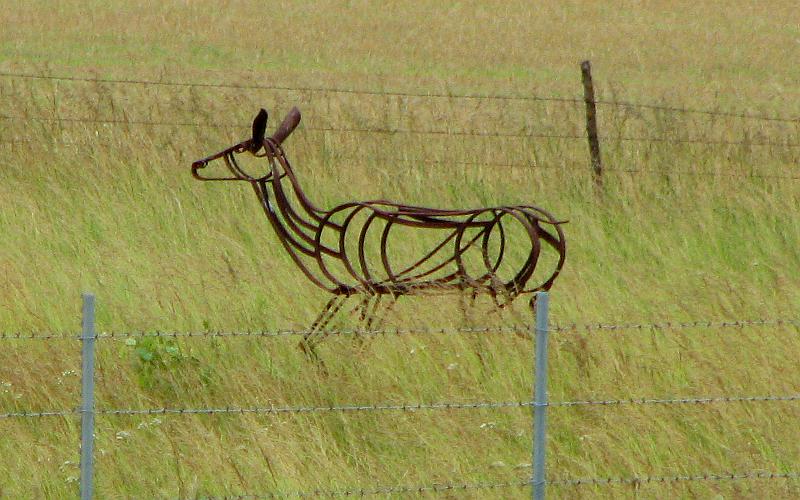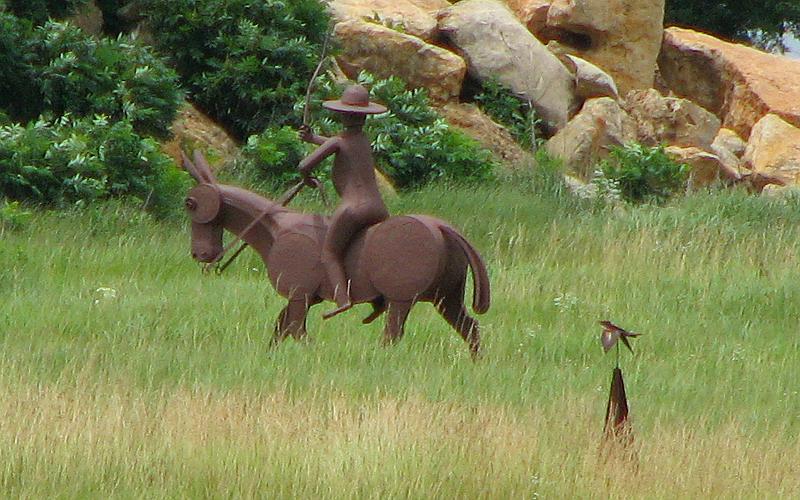 Sancho and his donkey - small portion of the sculpture "Don Quixote"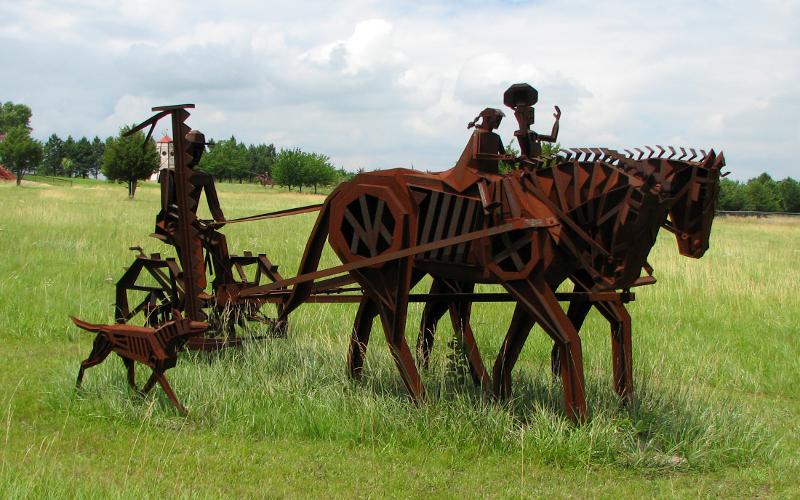 "Riding to the Meadow" by Franklin L. Jensen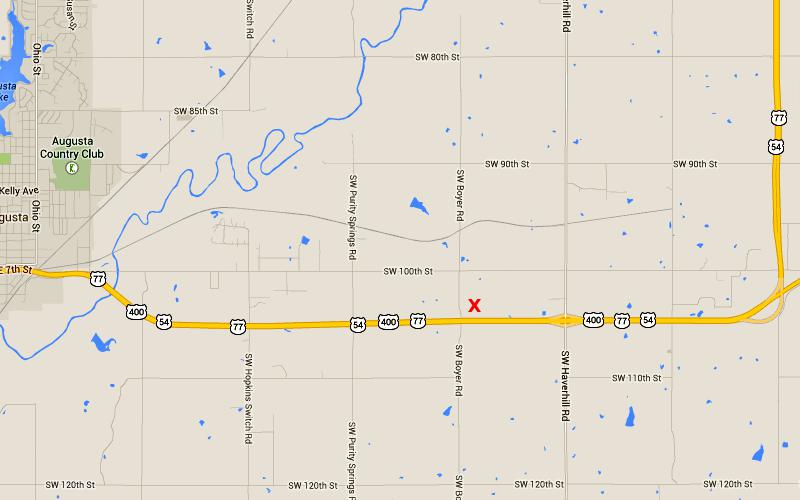 Henry's Sculpture Hill Map
Henry's Sculpture Hill web site
Kansas Attractions Kansas Travel & Tourism Home
copyright 2007-2016 by Keith Stokes