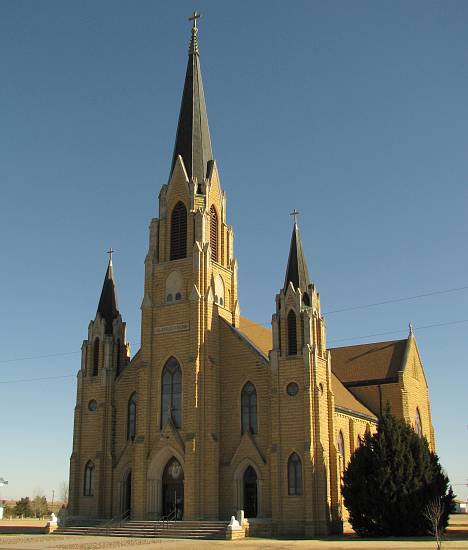 Holy Cross Shrine - Pfeifer, Kansas
Holy Cross Shrine in Pfeifer, Kansas is a magnificent 1918 church building which towers 165 feet above the handful of homes remaining in the town surrounding it. Although the Catholic parish served by Holy Cross Church was dissolved in 1993, the building itself remains open to the public on a daily basis. The few remaining parishioners formed Holy Cross Charities, a non-profit corporation that depends solely upon donations to maintain the church and nearby cemetery. Contributions may be sent to P. 0. Box 5, Pfeifer, KS 67660.
Holy Cross Church features a vaulted rib ceiling supported by decorative columns and pointed arches for the windows and doorways. The structure is 50 feet wide at the nave, and 75 feet wide at the transepts. At 165 feet high, the main tower is believed to be the tallest Gothic church spire in Kansas. The two side spires are each 100 feet high. Construction of the post rock limestone church began in 1915 and it was dedicated on May 3, 1918.
The building is in good condition. During my first visit in 2009, there was scaffolding in the sanctuary for painting that was about to be done, but it did not take away from the beauty of the structure. The photo below is from 2017. I was particularly taken with a smaller stain glass window which showed the church, wheat, and a sunflower.
A traditional Catholic Mass service is held at Holy Cross Shrine on a Sunday afternoon near May 3rd to commemorate the original dedication of the church in 1918. There is also mass on the Exaltation of the Cross Feast Day (September 14th).
The nearby Holy Cross Cemetery has many interesting ornate Volga German iron crosses and is worth a special visit.
The population of Pfeifer, Kansas is 13.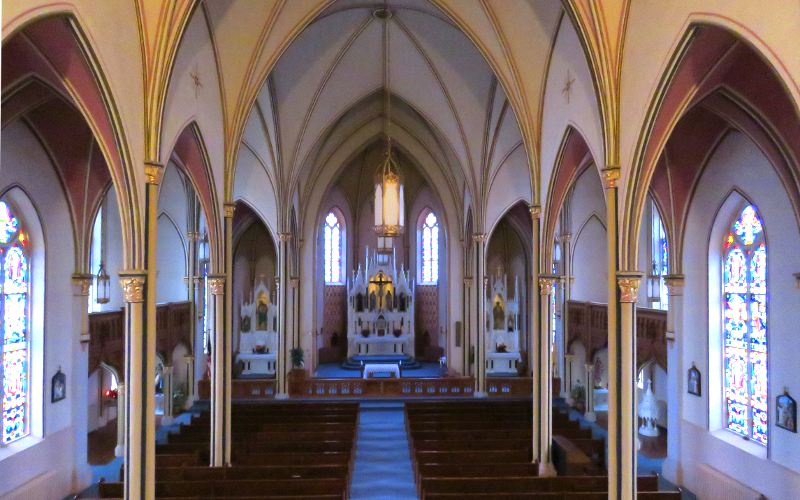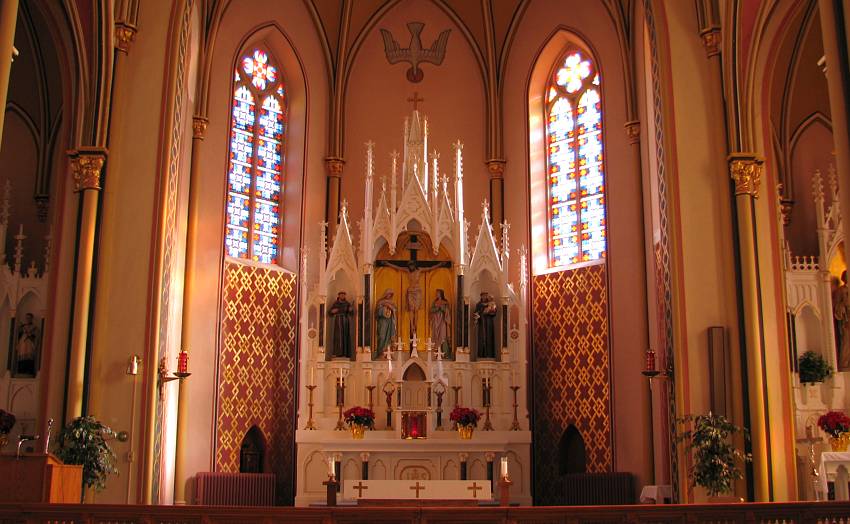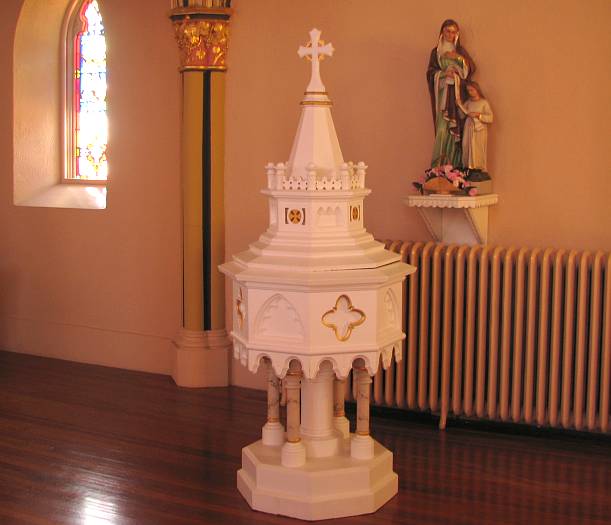 Baptismal Font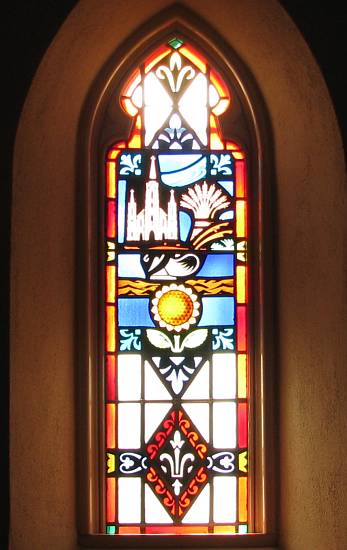 Stain glass window with wheat, sunflower and
Holy Cross church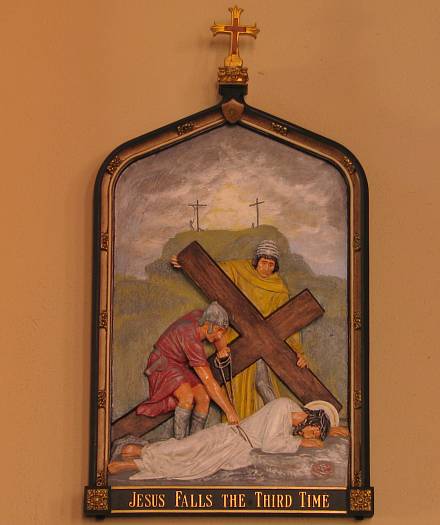 The Ninth Station of the cross: Jesus Falls the Third Time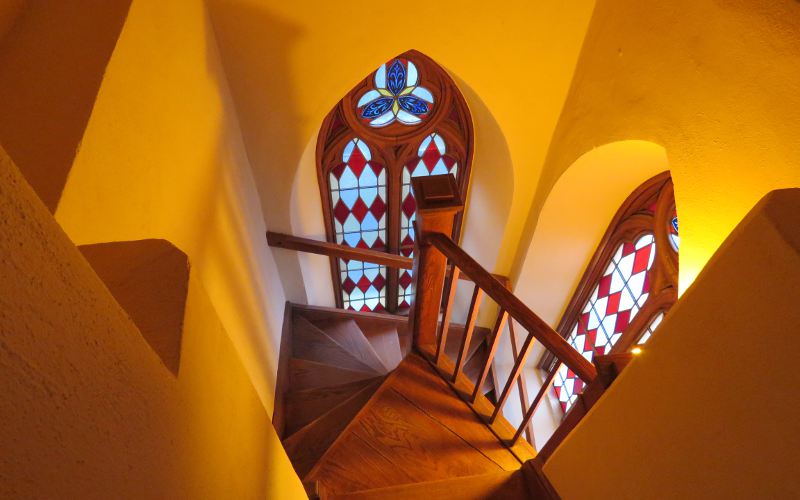 Staircase from the balcony (Prints available)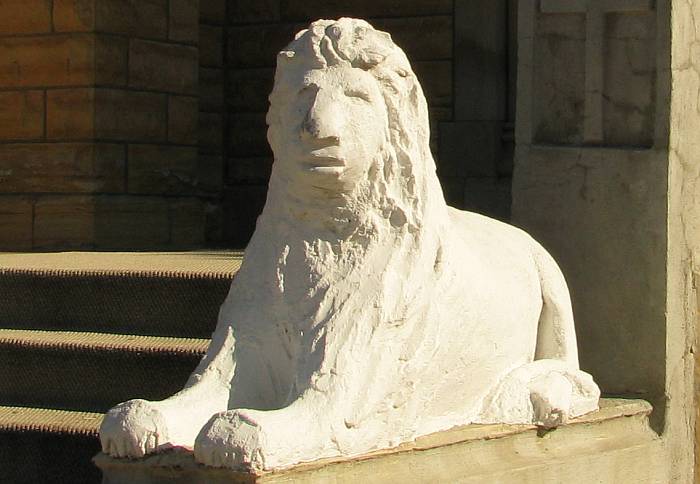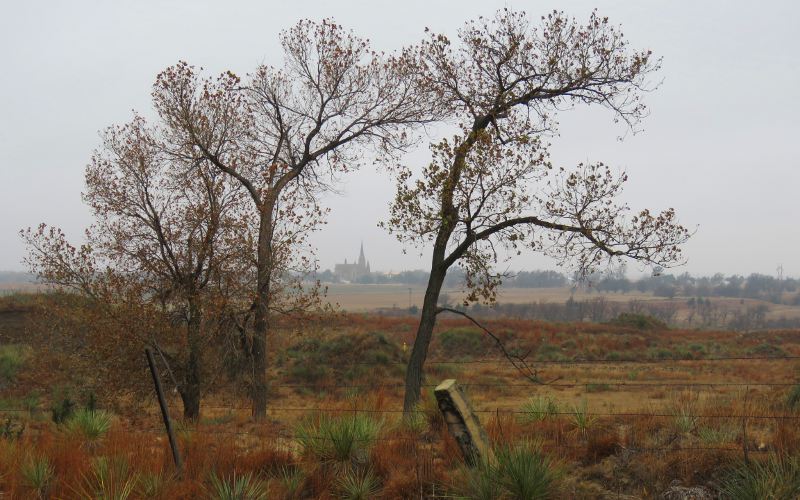 Holy Cross Church from the distance (Prints available)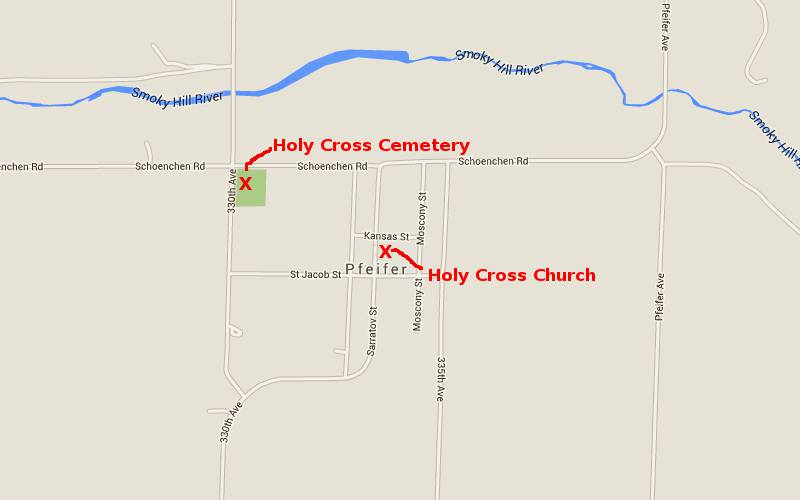 Holy Cross Shrine Map
Holy Cross Cemetery
Kansas Attractions Kansas Travel & Tourism Home
copyright 2009-2017 by Keith Stokes