Benson Historical Museum

145 South Wabash
Howard, Kansas 67349
(620) 330-7721 (620)374-2372 (316) 250-5590

Open 10AM - 2PM Thursday & Friday
or by appointment
Free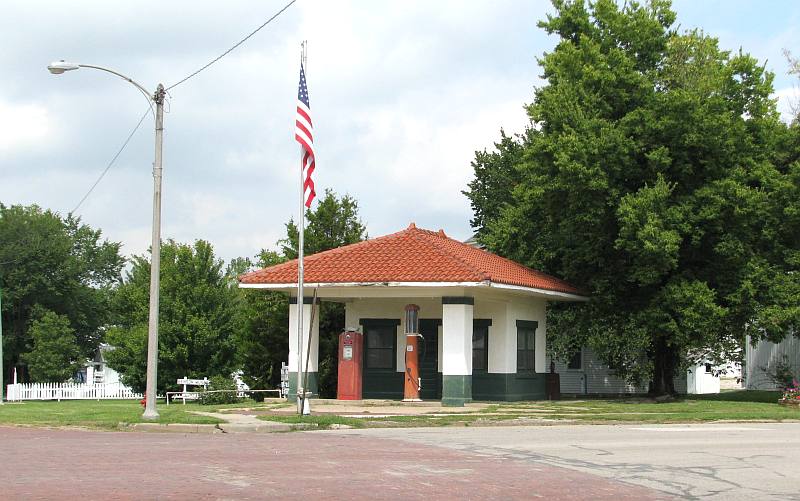 In downtown Howard, Kansas there are 6 buildings devoted to the Benson Historical Museum. The Benson Museum began as the Elk County Historical Society in 1979 and but was renamed after receiving a major gift from the late Edith Benson. The collection fills over 8,000 square feet.
The Benson Museum open only a few hours on Thrsday and Friday, but if you find yourself in Howard without an appointment, stop by the museum where several different phone numbers are listed for Howard residents willing to come down and open the museum for you.
Some of my favorite exhibits included a folding, self heating bathtub, a beautiful old school stage advertising curtain and a 1916 Tumley oil pull tractor. I believe the typical tour of the Benson Historical Museum will be about an hour to an hour and a half.
Before you leave Howard, be sure to view the fun folk art sculptures of Hubble Rubble on State Highway K-99.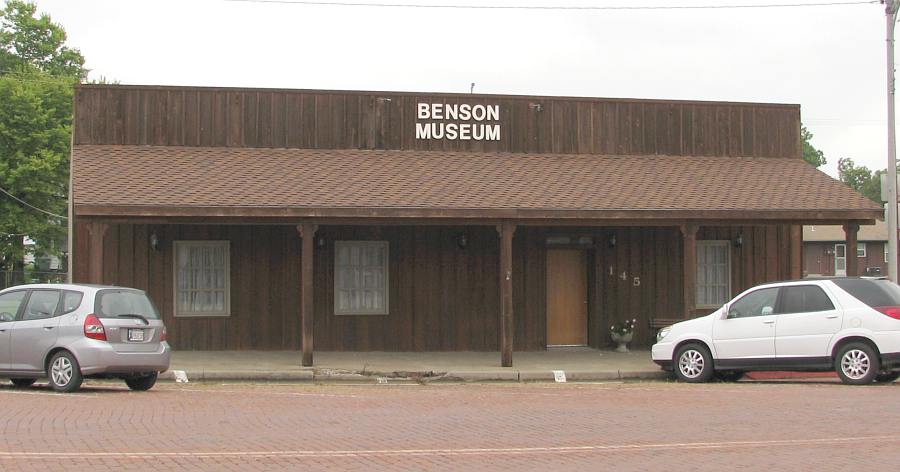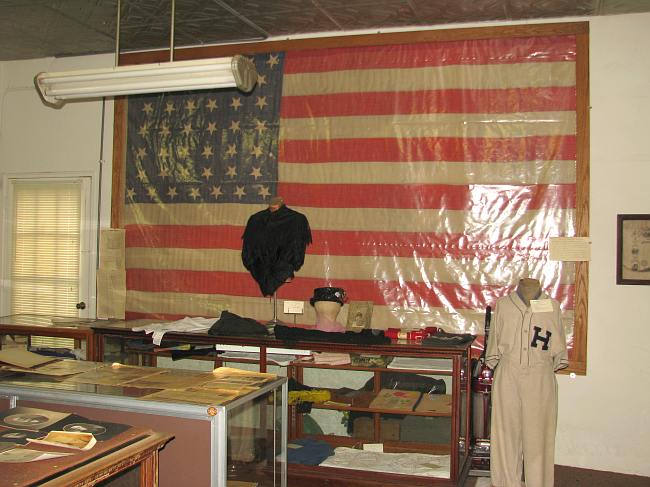 44 Star Fair View School district #4 American Flag purchased for $20 in 1895 and flown until 1904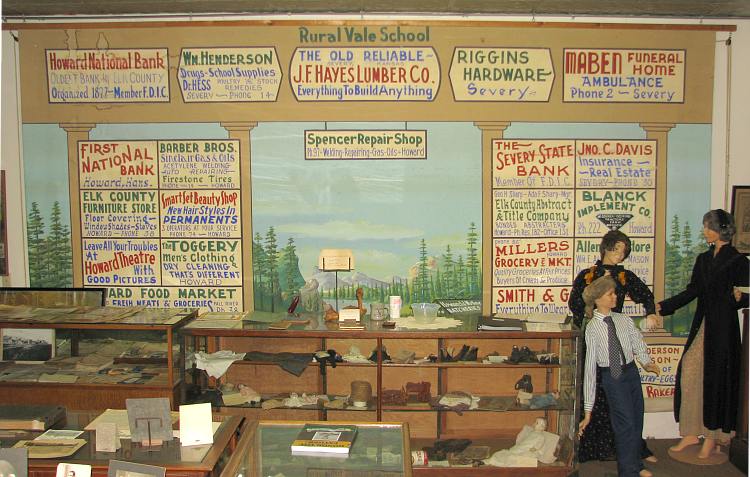 Rural Vale School stage curtain with advertising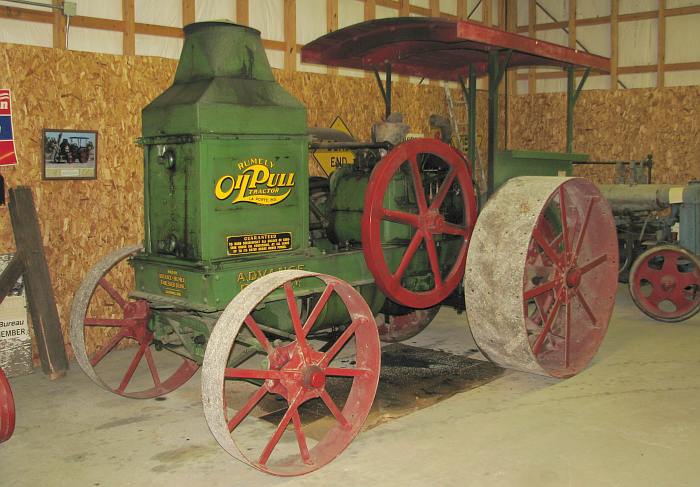 1916 Tumley oil pull tractor displayed in the Gragg Agricultural Building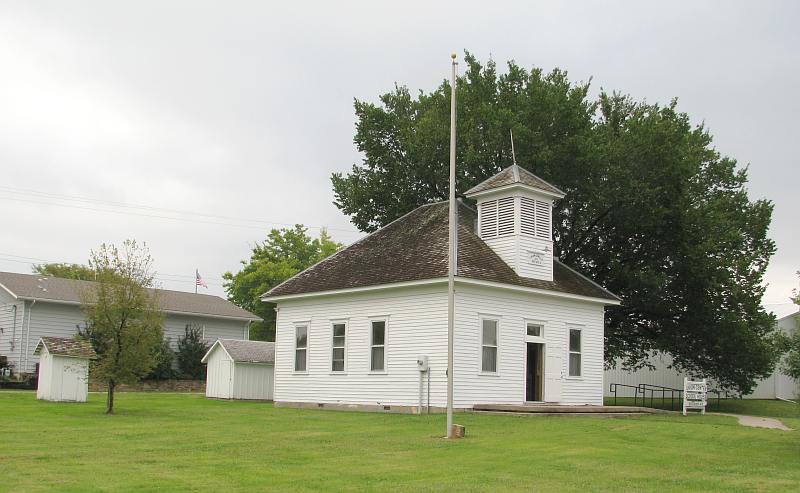 Union Center District #2 Schoolhouse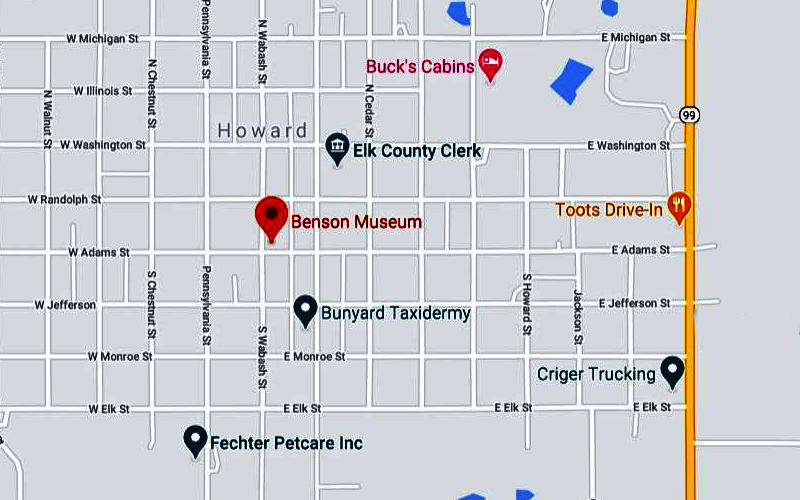 Benson Historical Museum Map
copyright 2009-2021 by Keith Stokes