Hubble Rubble


Randolph & Highway 99
Howard, Kansas 67349
(620) 374-2012

open anytime free!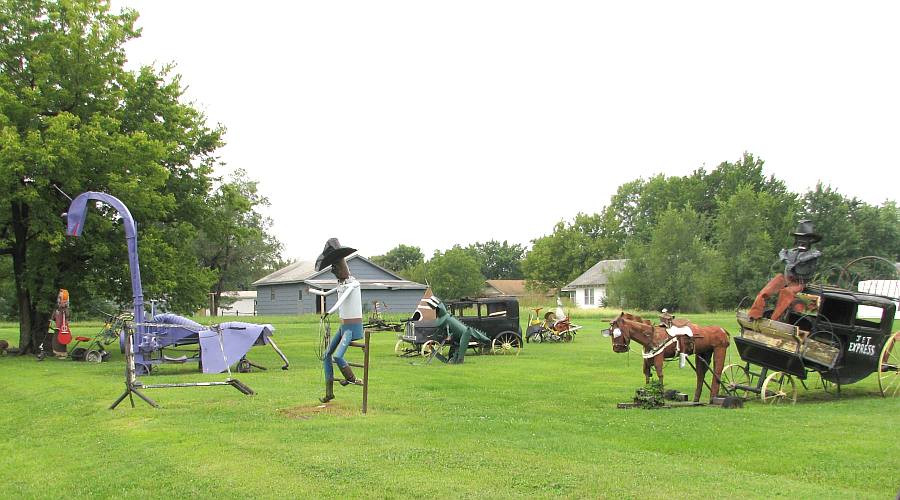 Hubble's Rubble - Howard, Kansas
The welded metal sculptures of Hubble's Rubble (AKA Hubble Rubble People) fill an empty lot along Kansas Highway 99 in Howard, Kansas. The sculptures were created by Jerry Hubbell, a realtor and rancher. Jerry has had no formal are training, but took welding lessons when he began farming in 1980, in order to learn how to mend implements for his farm.
I first learned about Hubble Rubble on Episode 301 of Public Television's Rare Visions and Roadside Revelations.
My first visit to Hubble Rubble was in 2006. When I returned in 2009, I found no new work, but many of the folk art pieces had been freshened up. I have since learned that Jerry has worn a defibrillator since 2001 and is no longer permitted use a welder. During our last visit in October of 2020, most of the works had been freshened and some appeared to be new.
Before you leave town, you may wish to grab a bite to eat at Toot's Drive-in, one block north of Hubble Rubble on K-99, or Poplar Pizza, a few blocks west..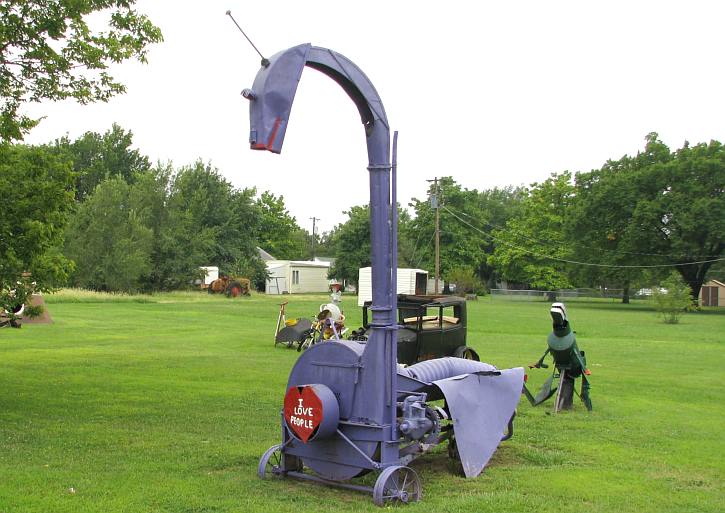 Puff the Magic Dragon sculpture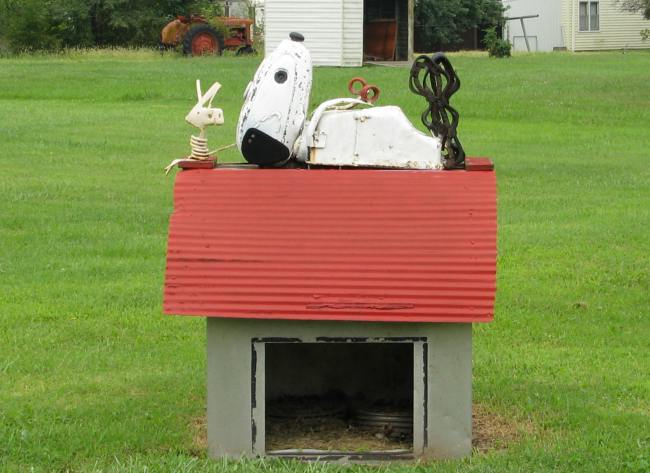 Woodstock & Snoopy on top of the doghouse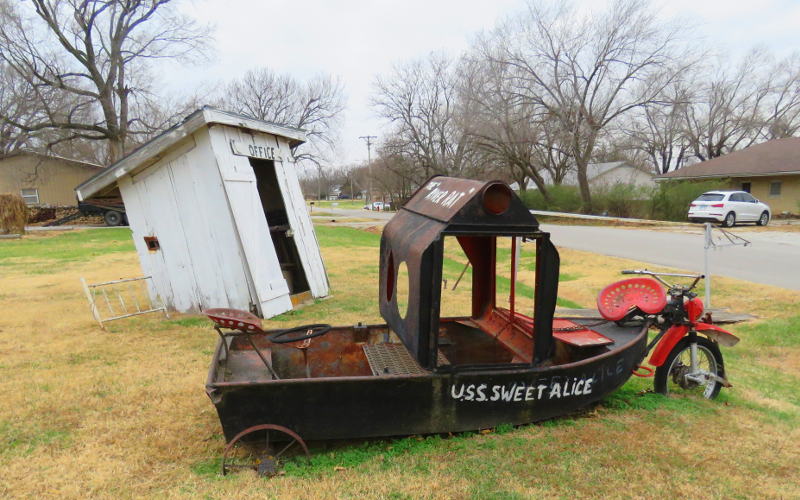 "Office" & USS Sweet Alice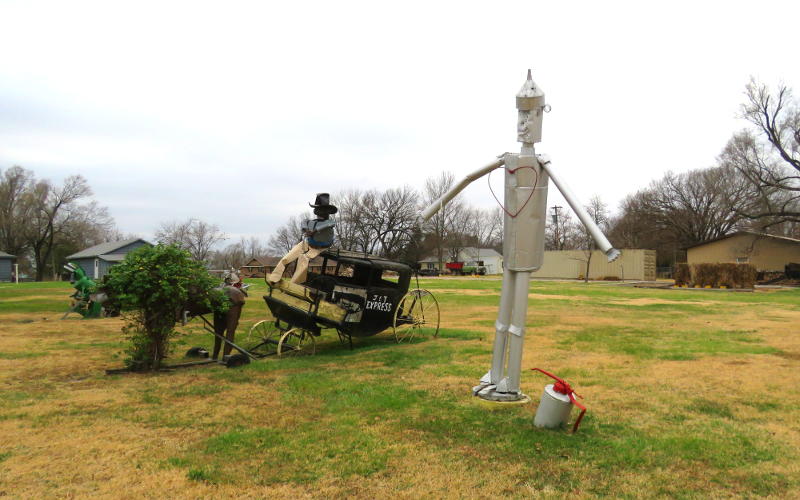 J & T Express and the Tin Man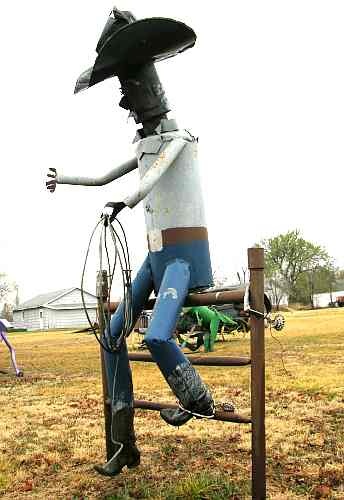 Metal cowboy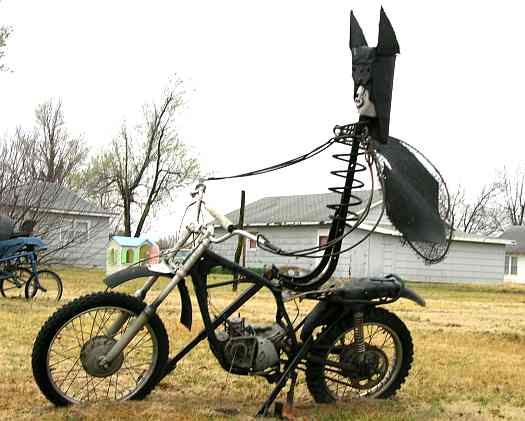 Batman and the bat cycle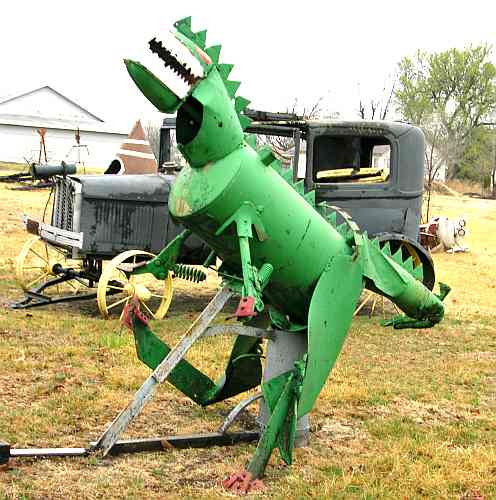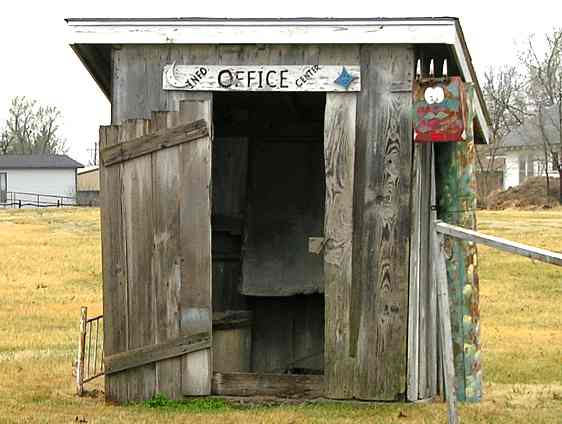 Info Center (outhouse) where you can sign the Hubble's Rubble guest book
Kansas Grassroots, Outsider & Folk Art
copyright 2006-2021 by Keith Stokes