Hutchinson Zoo

71500 South Plum Street
Hutchinson, Kansas 67501
(620) 694-2693

Seven days a a week: 10 AM - 4:45 PM
free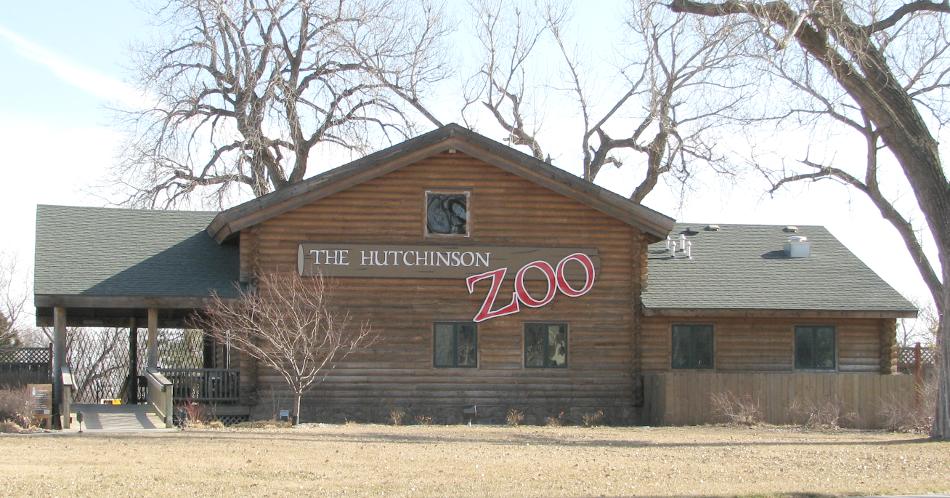 Hutchinson Zoo - Hutchinson, Kansas
The 9 acre Hutchinson Zoo in Hutchinson, Kansas has about 160 animals and takes about 45 minutes to thoroughly see without the doing the Prairie Thunder Railroad ride. The train operates on weekends and when school is not in session. It says a lot about the pride of Hutchinson, that the community maintains this zoo, when the spectacular Sedgwick County Zoo is only 40 miles away. The Hutchinson Zoo is currently expanding and is offering free admission until the expansion is complete.
Our favorite exhibits in the zoo are the raccoons and North American river otters. The raccoons were very aware and interested in the people looking at them. The otters were continuously active with one doing somersaults in the water, while the other would come across the pool and flip on its back to float away.
The otters are in the Wildlife Aviary, which provides a nature walk through Kansas. From marsh to forest it features birds in free flight.
The Hutchinson Zoo is now offering a electronic guides to the zoo. The zoo has 2 PDAs that are available to check out at the gift shop or material can be accessed from your web enabled phone at http://www.hutchgov.com.
The Hutchinson Zoo provides free animal rehabilitation services to orphaned and injured native Kansas wildlife.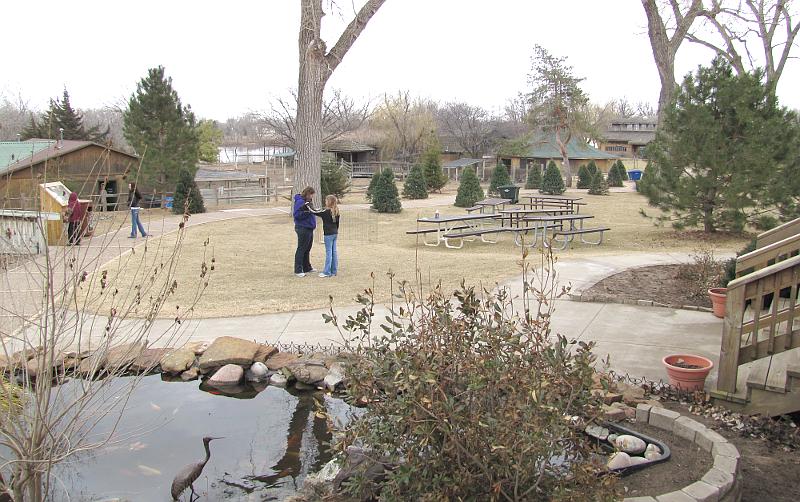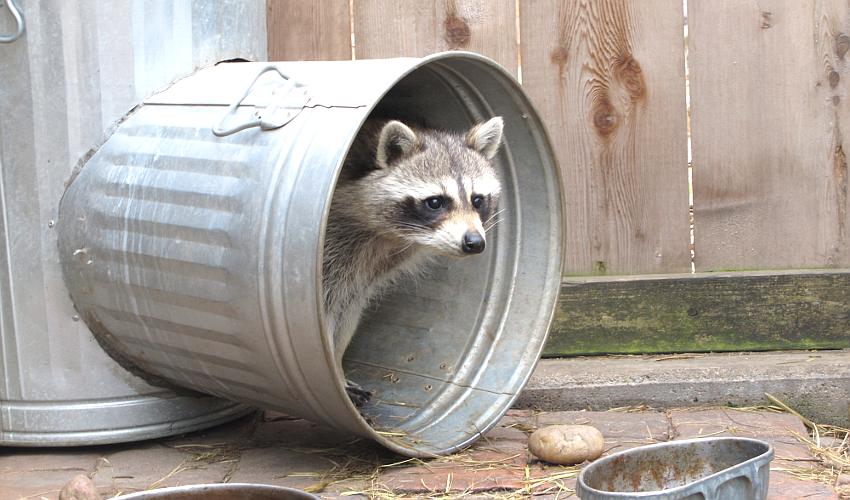 North American Raccoon (Procyon lotor)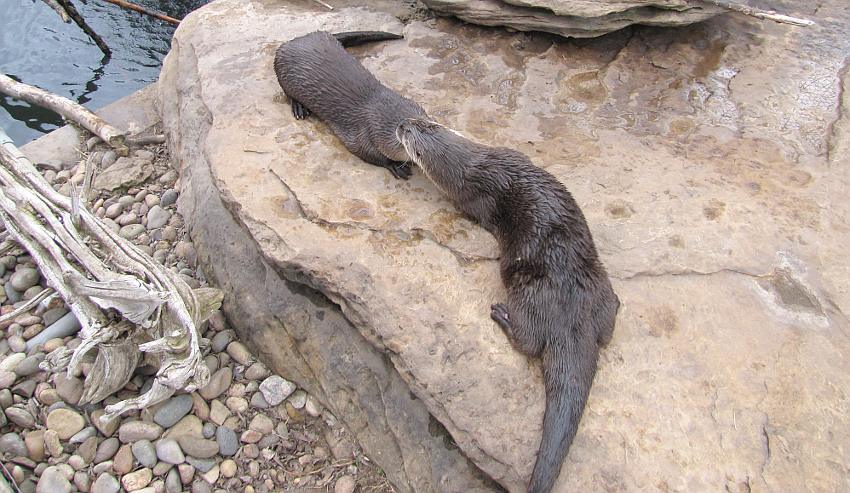 North American River Otters (Lontra canadensis)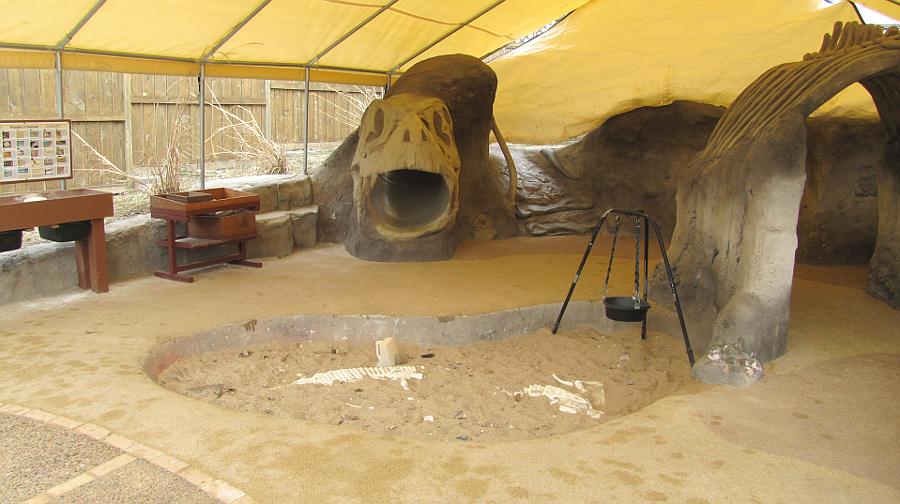 Dino Dig is a sheltered place for children to dig in the sand to find dinosaur fossils in the fossil pit, go down a slide through a T-Rex
skull and walk through a tunnel of dinosaur ribs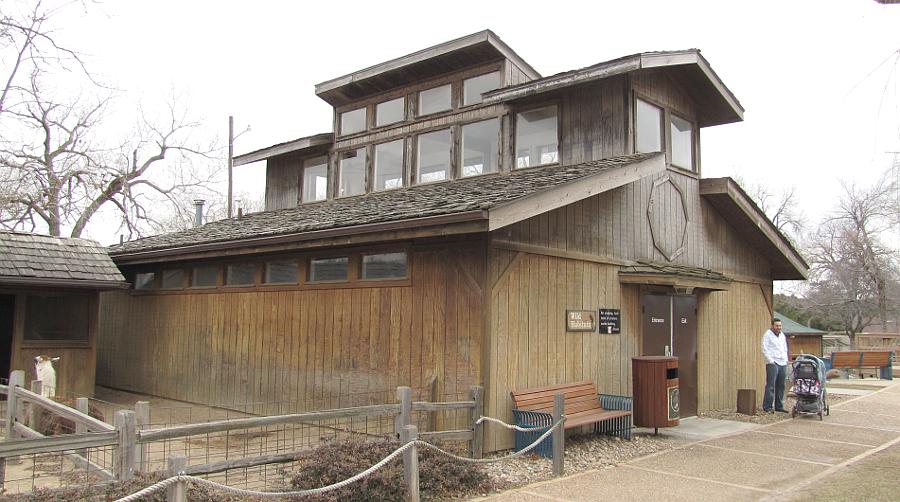 The Hutchinson Zoo Wild Habitats building has monkeys & snakes in exhibits represents six separate wildlife habitats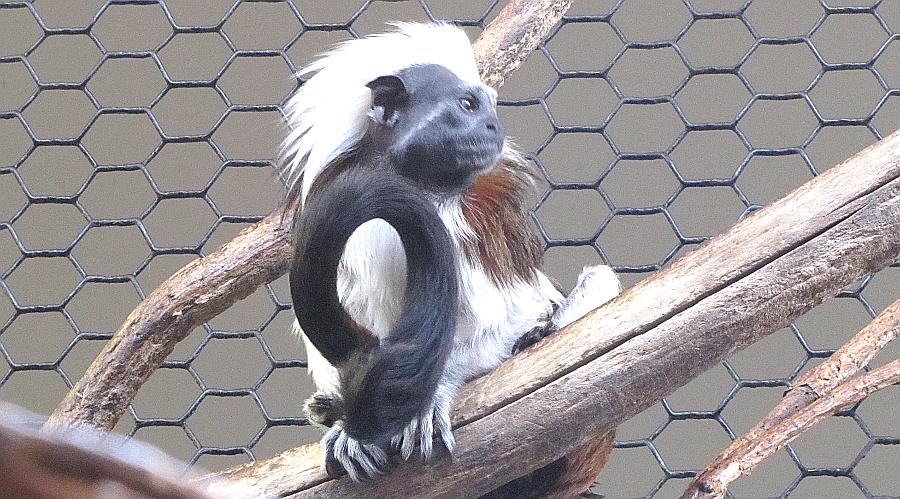 Cottontop Tamarin (Saguinus oedipus)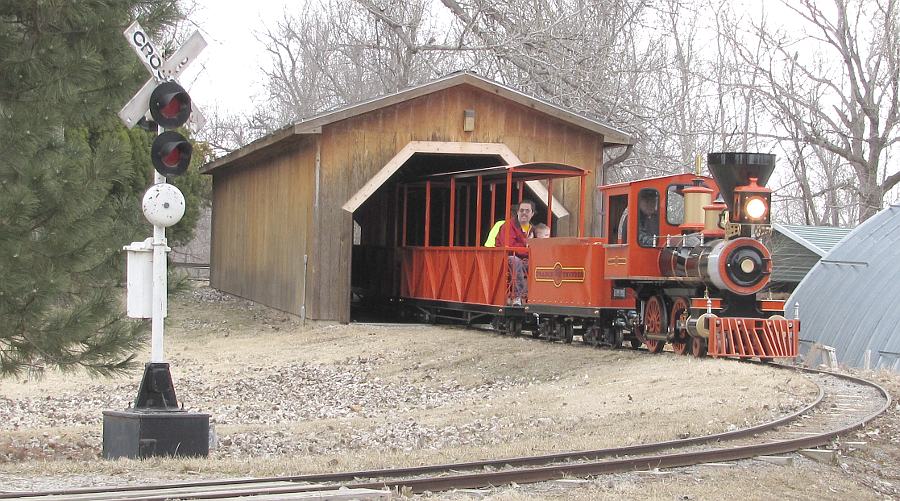 Prairie Thunder Railroad (Adults: $1.50, ages 3-12 & 65+: $1.00)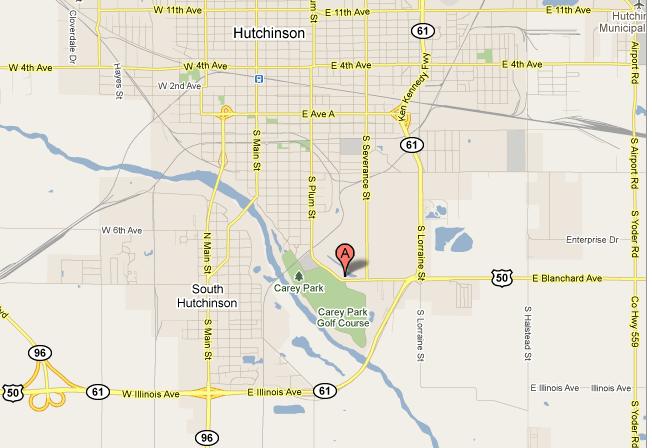 Hutchinson Zoo Map
Hutchinson Zoo web site Kansas Zoo Home
Kansas Attractions Kansas Travel & Tourism Home
copyright 2009-2015 by Keith Stokes